Aluminium Gates Catalogue Now Available

Want the classic look of wooden gates or prefer a modern style to match the styling of your home? Smart & Secure's range of wood look and modern design aluminium gates are the answer!
Thanks to recent advances in manufacturing, wood effect aluminium gates are now more affordable, more hardwearing and more realistic than ever. That means you can get a gate that is almost indistinguishable for real timber, but with none of the drawbacks that develop over time, such as warping, bending, splitting and rotting.
Alternatively, our designs can be ultra modern with a wide choice of colours and finishes. Produced in the UK, these gates can be custom made to any size and can be designed perfectly to match your home or business.
If you'd like to see them in action, visit our Smart & Secure Centre Showroom in Halesowen, West Midlands to see our fully automated demonstration gates. We are experts in home security, gate automation, access control and Smart Home, give us a call or drop in to see us.
You can check out the Smart & Secure aluminium gates catalogue below, or you can contact our helpful team on 01384 900 262 or via email at info@smart-secure.co.uk.
For gate automation spares, gate remote controls and gate automation kits. Check out EasyGates.co.uk, our sister company.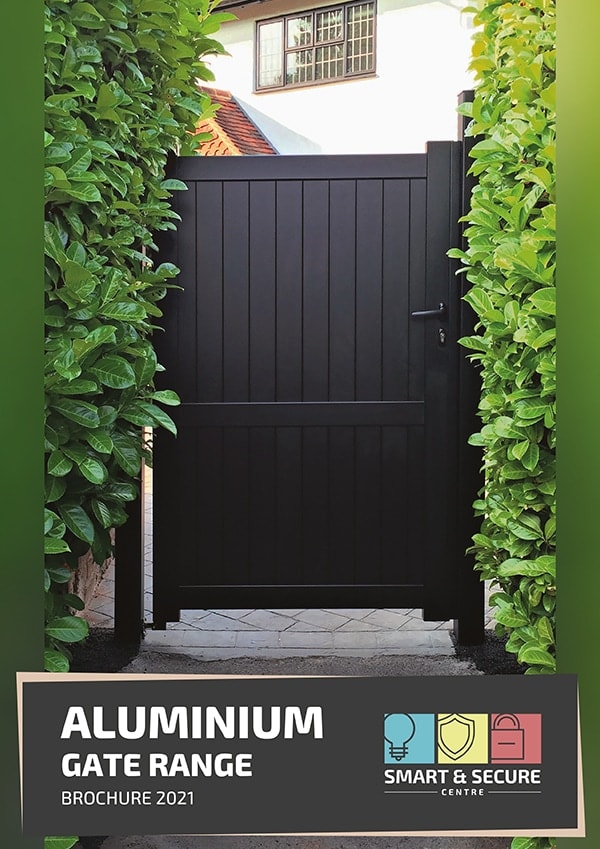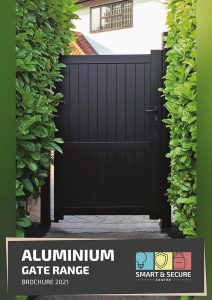 View Aluminium Gates Catalogue