SecYour offer an easy to set up system of Wi-Fi cameras linked to an NVR (network video recorder). These cameras are 1080p full HD, include motion detection and are fully IP65 waterproof rated.
The SecYour app allows live viewing of cameras from your phone as well as recording, playback and backup options. The cameras have a connection range of 30m, working through approximately 2/3 walls with further range extenders available if needed.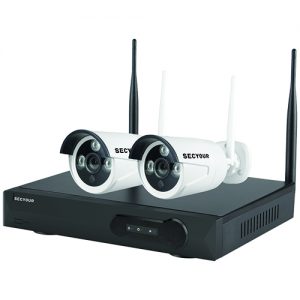 Monitor, operate and live-stream multiple CCTV systems with remote access via the internet on computer, tablet or smartphone simply by scanning a QR code.
Read More