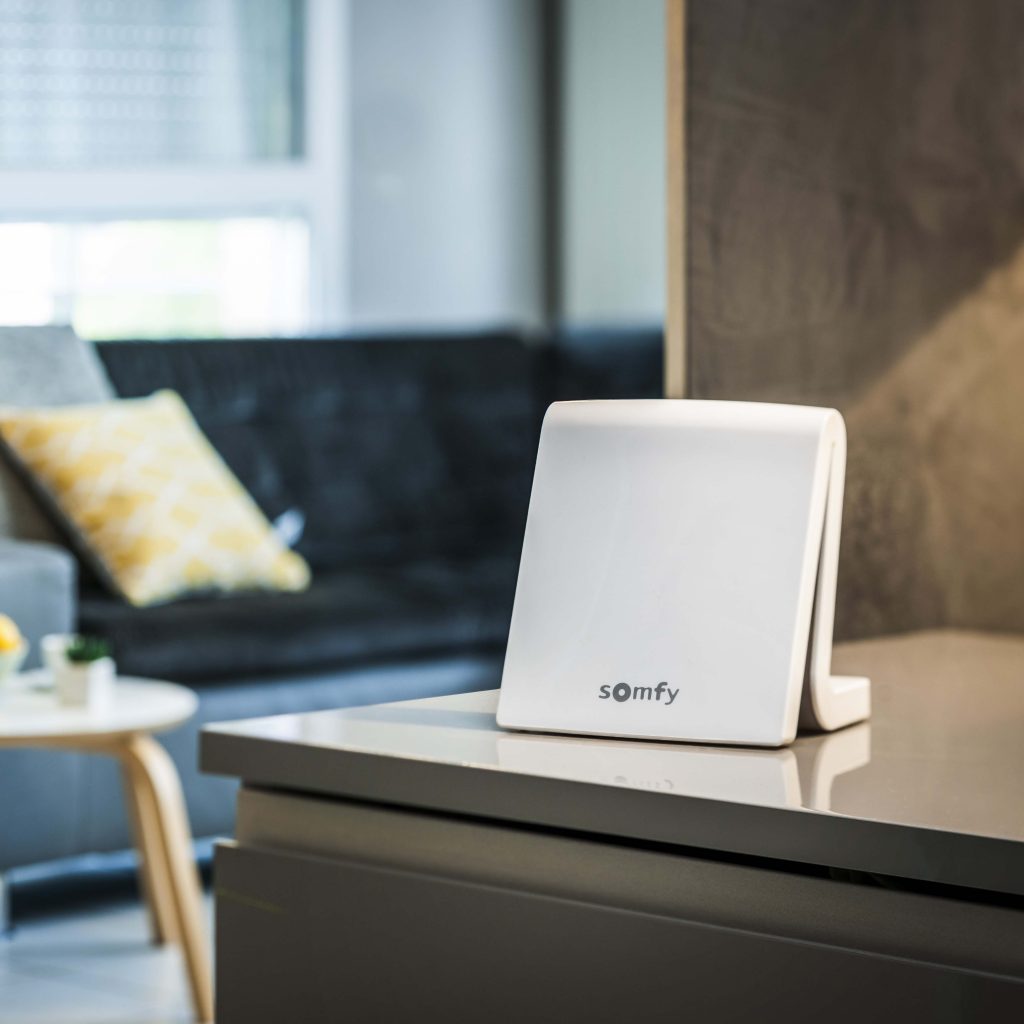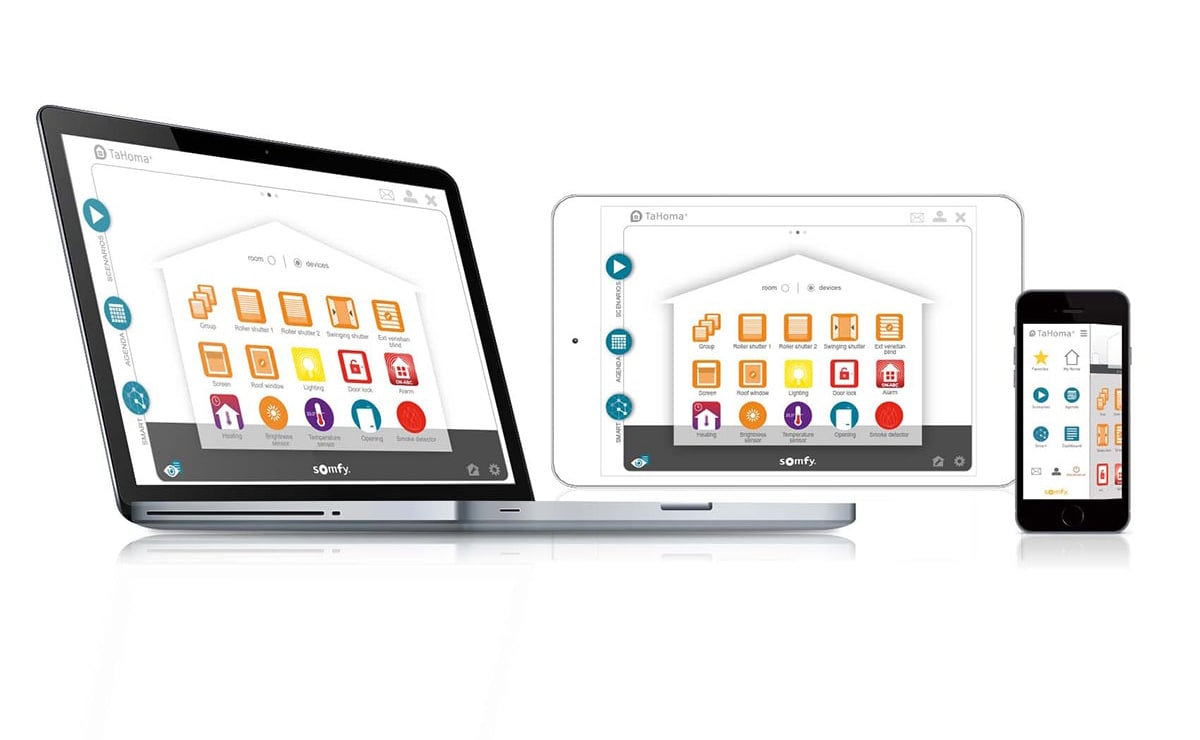 Control more than awnings or roller shutters: we're talking about lights, temperature, sensors and cameras for home surveillance. In fact, you can adjust everything about the Somfy Smart Home System to accommodate your personal preferences, and you can monitor and operate it from anywhere in the world.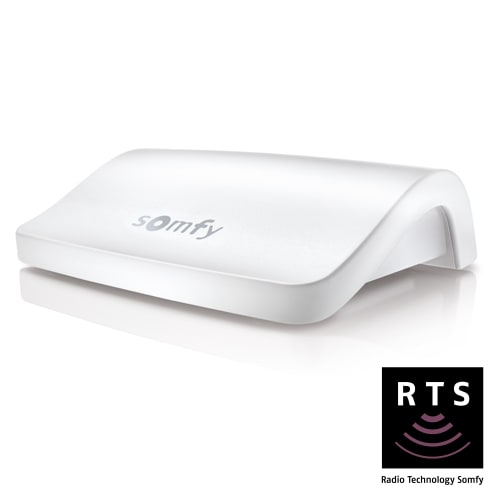 The Connexoon RTS is aimed at consumers who wish to operate and control their blinds at home or garage door or on the road with a smartphone. The Connexoon is only compatible with the RTS connection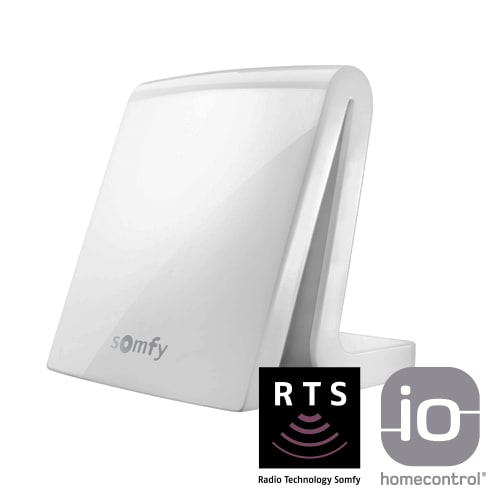 The TaHoma is a Smart Home solution for control of the entire home and for actively keeping informed about the situation at home via your smartphone or tablet. The TaHoma is compatible with both io and RTS connections.
The Somfy Smart Home range is defined by its two main connectivity types: Radio Technology Somfy (RTS) or io homecontrol. Look out for these icons while shopping, they will help denote which system will be compatible: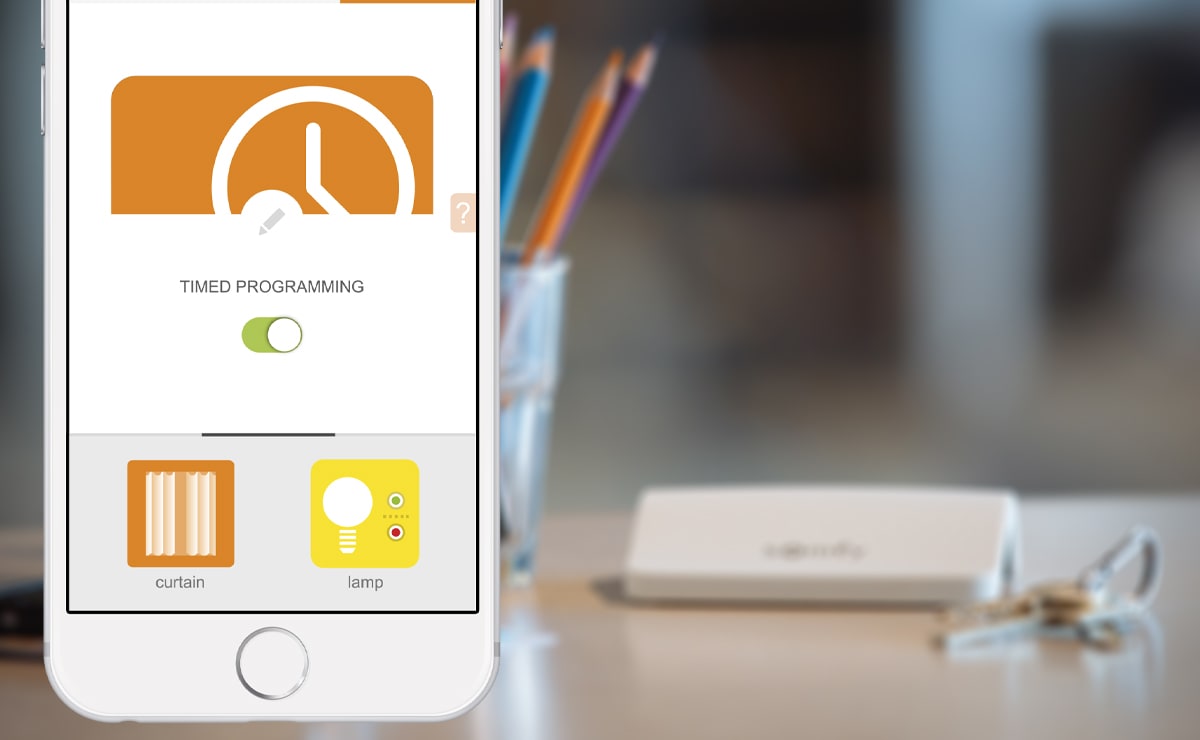 When lights (or other electrical devices) are fitted with a plug, the Somfy Indoor Plug can be fitted. With this, a device can be remotely controlled via smartphone or tablet. Alternatively, wireless receivers are available for lighting without a plug. It is also possible to control Philips Hue lighting via Somfy TaHoma and Somfy Connexoon.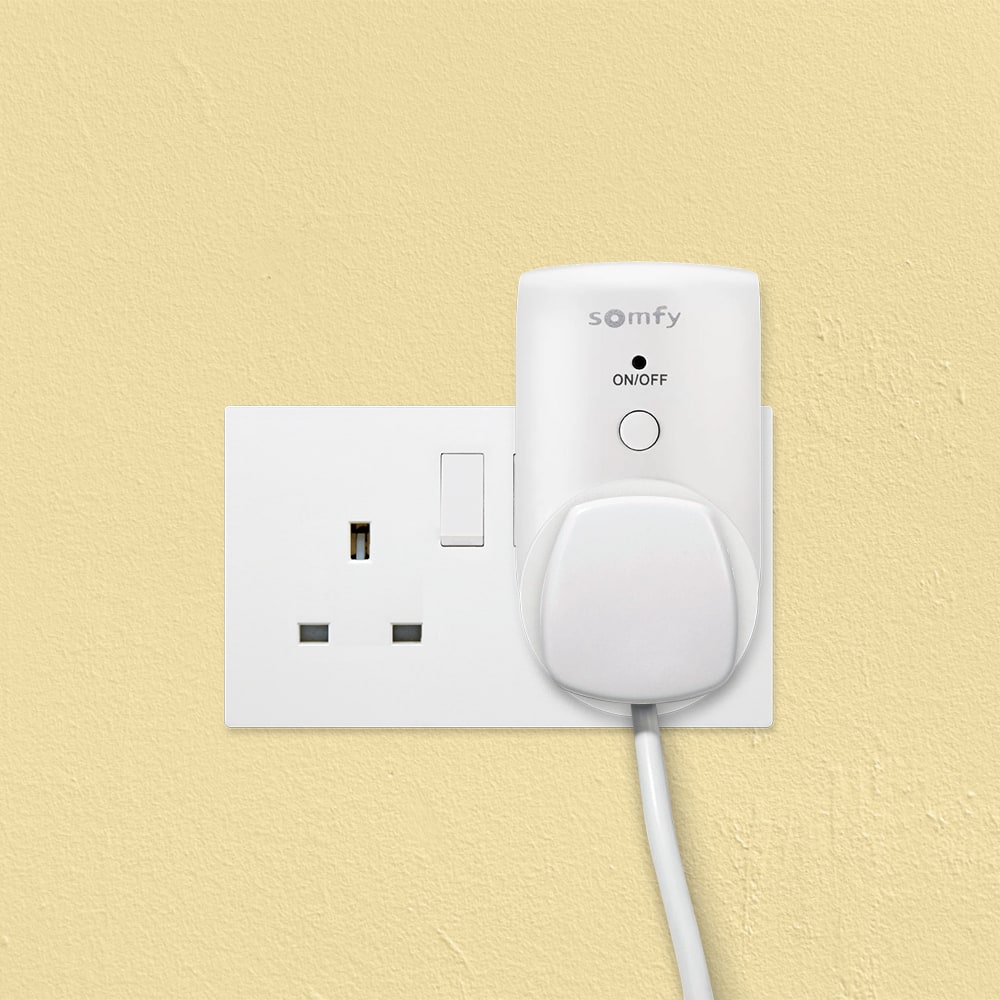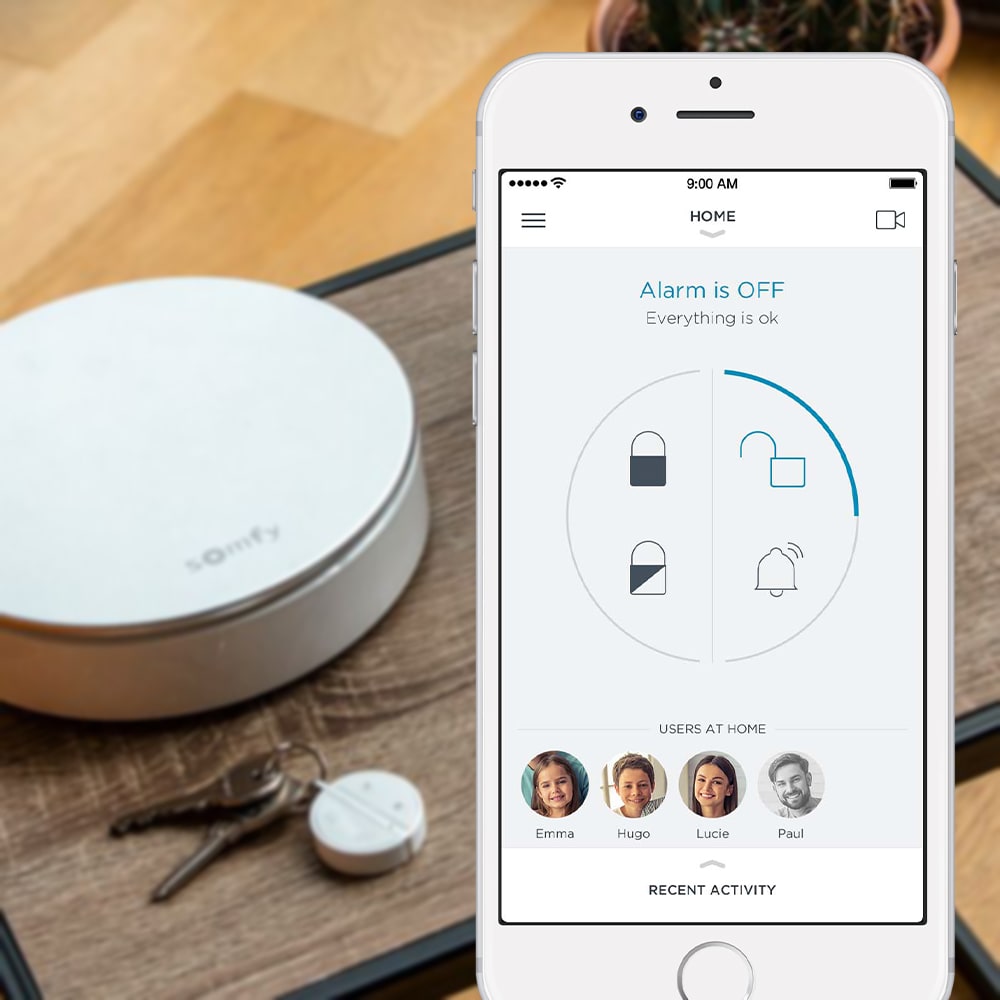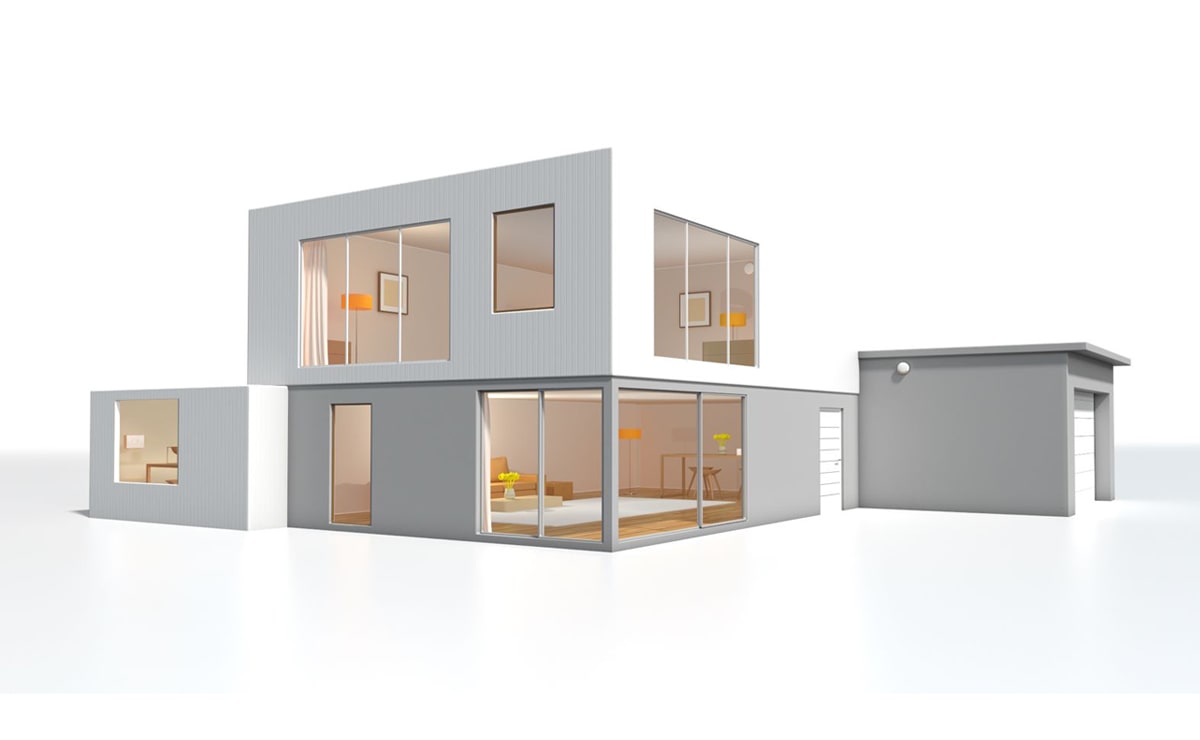 Your mind will be completely at ease when you close that door behind you, because from now on, Somfy Protect will be keeping an eye on things. An eye that you can access via your smartphone to check on what's going on - wherever and whenever it suits you. And if anything suspect should happen, you'll be the first to know.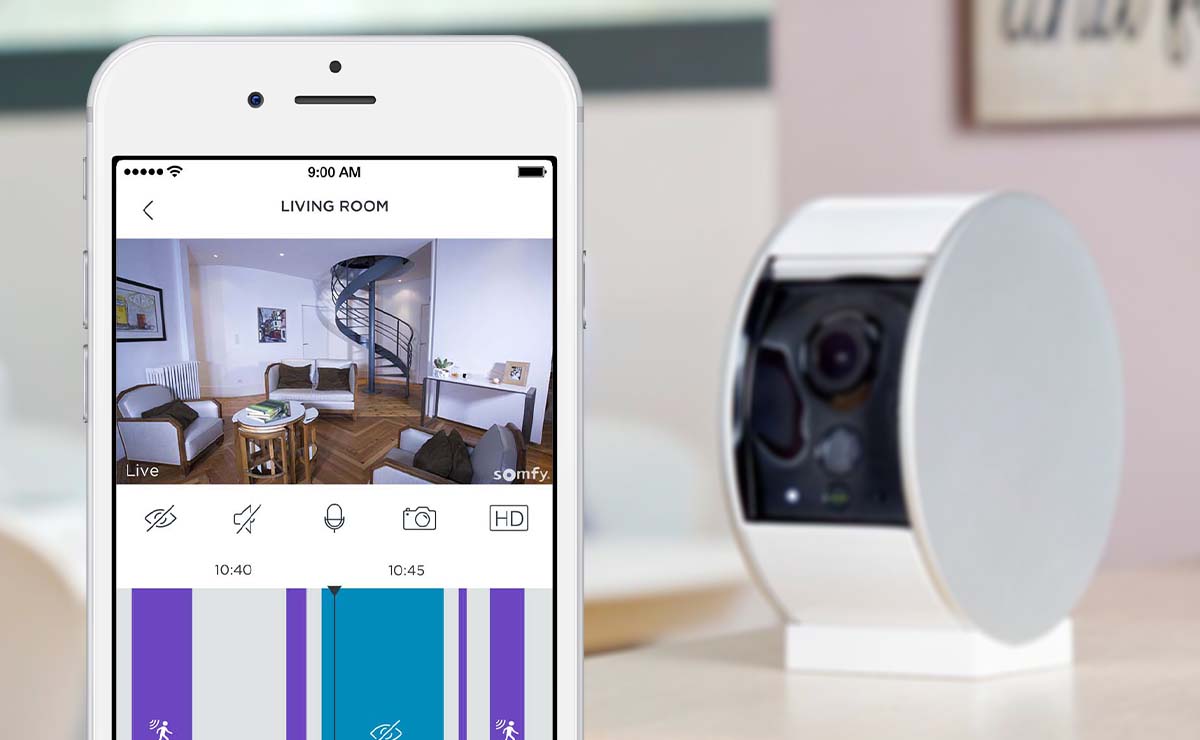 The alarm system can easily be expanded to include additional cameras. What's more, all the products are fit for the future as they are compatible with other major smart home brands, such as Google assistant, Amazon Alexa and IFTTT. And what if you're planning to move? Then Somfy Protect simply moves with you.