Somfy TaHoma® Switch Smart Home Hub
Control multiple devices at once with the small and discreet TaHoma Switch Smart Home Hub. It works via Wi-Fi and offers brilliant functionality through a touch of a button, to app control, all the way to voice control.
EAN / Barcode: 3660849580353

Our technical team is on hand to solve any problems or help you find the ideal solution.
Description
Somfy TaHoma Video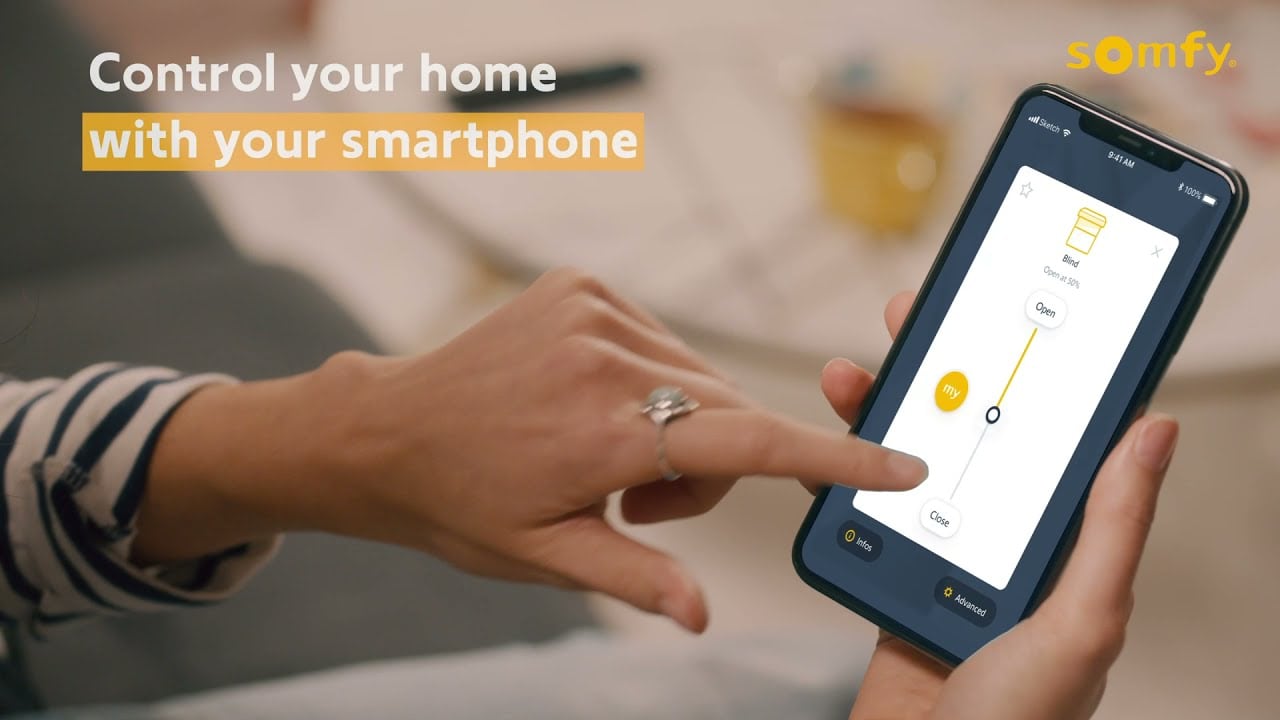 The most complete Smart Home solution: Open & Scaleable
From smart application to home automation, the most complete & evolutive connected experience with the TaHoma environment
From the touch of a button, to app control, all the way to voice control, TaHoma switch offers an accessible to all and scalable smart home solution.
Tahoma switch controls key home equipment from Somfy and major partner brands (shades, shutters, doors, gates, windows, heating, lighting, cameras, alarm systems and more) for more security, greater energy efficiency and enhanced comfort every day.
Thanks to the native integration of the io-homecontrol, RTS and Zigbee 3.0 protocols along with cloud compatibilities Tahoma switch is an evolutive solution, that allows people to add equipment as they'd like.
TaHoma switch is also compatible with Google Assistant and Amazon Alexa enlarging the user experience to voice control.
Evolutionary Smart Home solution
Today we offer more than 280 different equipment ranges and connect with 21 major smart home brands as well as voice assistants such as Google assistant and Amazon Alexa, TaHoma switch offers one of the most complete smart home experiences on the market.
Whether you are a beginner or an advanced user living in a house or apartment, no matter the size of your installation and number of equipment, it will be very easy to use TaHoma switch.
TaHoma switch is compatible with up to 300 different Somfy and partner products:
Shutters
Blinds & curtains
Pergolas & awnings
Gates, garage doors & door locks
Lights & plugs
Cameras & alarms
Sensors (climate and surveillance)
Music & voice assistants
Technical Specifications
Value
Radio Frequency:
868-870 MHz and 433.42 MHz

Technology:

io-homecontrol, RTS and Zigbee 3.0

Connections:

1 x Micro-USB

Current:

230 V / 5V DC 1 A

Enclosure class:

IP30
Range:
200 meters open field
Working temperature:
0 ° C to + 50 ° C
Dimensions:
162 x 67.5 x 34 mm
Weight:
213 g
Maximum number of connected products:
200 pcs (total, all technologies)
io-homecontrol: 200 pcs
RTS: 50 pcs
Zigbee: 50 pcs
Sensors / alarm sensors (Somfy): 50 pcs
Cameras: 5 pcs
Scenario player (Somfy): 20 pcs
Maximum number of scenes: 40
Philips Hue: 1 Bridge (gateway) 50 Hue products
Package contents:
1 pc Somfy TaHoma box
1x TaHoma switch 1x USB power adapter
1x USB Power cable
1x Product Leaflet
1x Legal Security notice
1 x Onboarding sticker
Voice Control
Google Assistant
Amazon Alexa
Apple HomeKit
3 ways to control your devices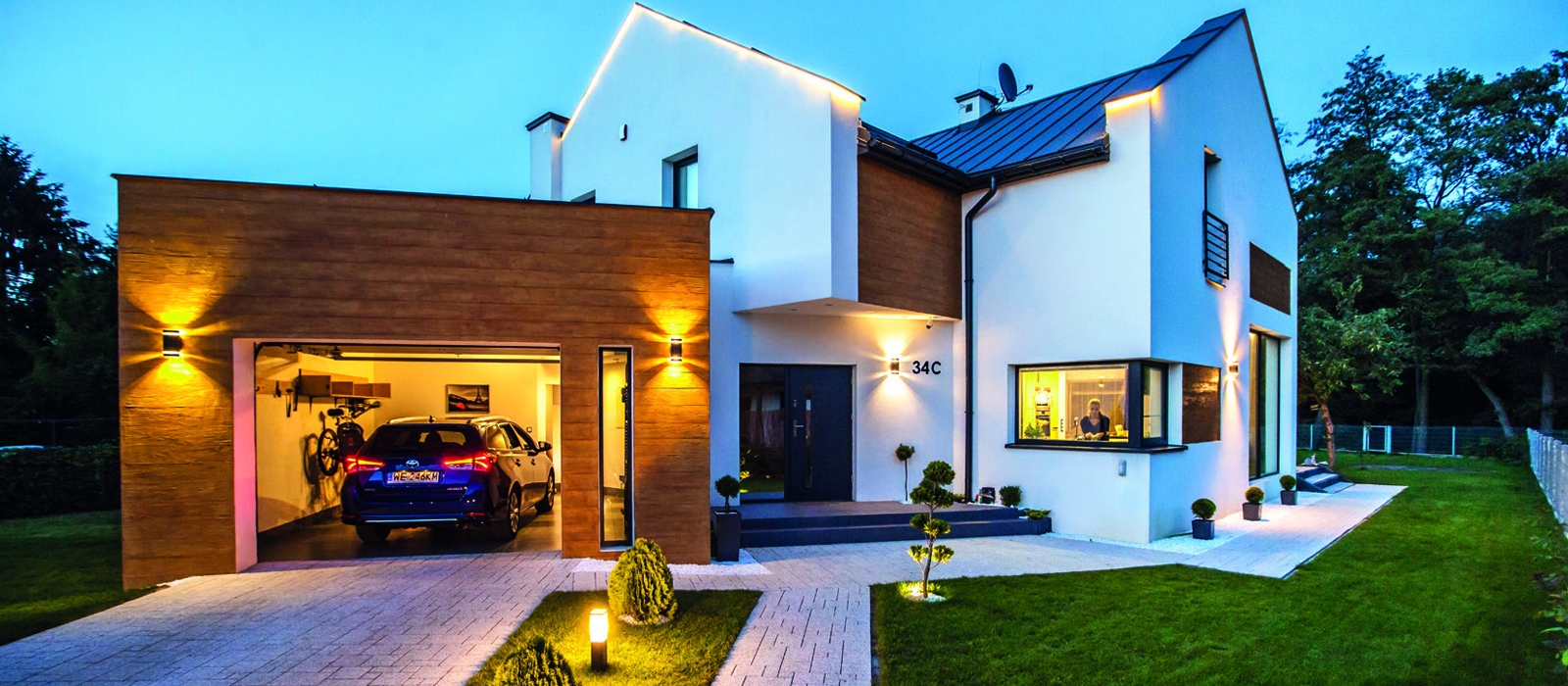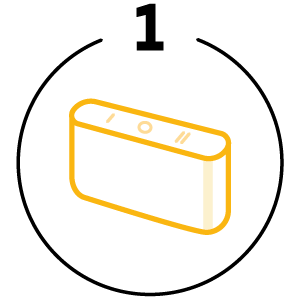 Launch your daily routines in one touch.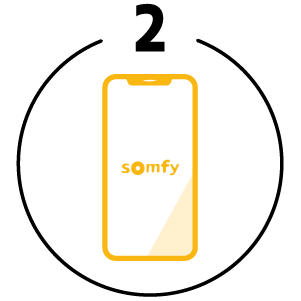 Program and control your house, whether you're at home, away or automatically.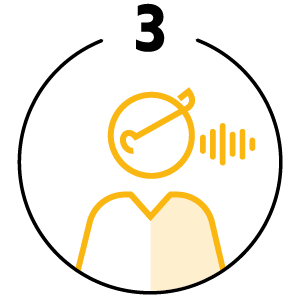 If your hands or full or you're driving, simply speak your command.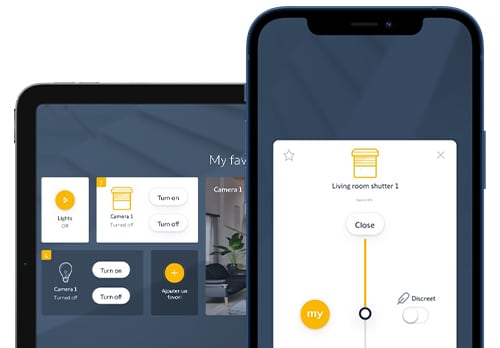 Your smartphone or tablet becomes a control panel for your Smart Home with the TaHoma® app.
Control your connected devices
Get real-time information on the status of your home
Use programming features that automatically trigger scenes
Easily create scenes and customise your scene launch buttons
Connect existing devices or add new ones effortlessly
Frequently Asked Questions
Q
Is my data safe with the TaHoma® switch?
A
Yes, the TaHoma® switch has been certified for UL's Gold IoT security rating, therefore the switch and the TaHoma® app comprehensively cover cybersecurity requirements including secure updates and connections as well as stored and transmitted data security.
---
Q
How do I dim the TaHoma® switch's LED light?
A
In order to dim the light, open the TaHoma® app and select "plus menu", then click "my box". In the box option category you can activate or deactivate the indicator light thanks to the switch.
---
Q
How do I update my TaHoma® switch?
A
Open the TaHoma® app and select "plus menu", then click "my box". Then go to update of the box and it will guide you through the process. If there is a new version of the software available then you can either install the update immediately or select the option to install tonight.
Automatic updates are available, this option can be selected in the "my box" section of the app.
---
Q
How can I add products into TaHoma® switch?
A
Visit the TaHoma® app and select the "My home" menu option, next select "Add equipment", then choose the category of the equipment and follow the instructions on the app which will guide you to the eventual addition of the product into your TaHoma® switch.
---
Q
How do I create an advanced scene in the TaHoma® app?
A
Open the TaHoma® app and click the "My scenes menu", select "create your own scene", press "advanced scene", you can then choose when you would like the scene to occur (it could be a specific time or it can be triggered by the status of a connected equipment in your home), then choose the equipment you want and the desired action.
You can also add more conditions to your scene and make an even more precise automation.
Then name your scene, save and enjoy.
---
Q
How do I create favourites in the TaHoma® app?
A
Open the TaHoma® app and open the "My favourites" menu shown by the star icon. Next click "add a favourite" then click on which equipment, scene, and room you want to add as your favourite, and select the desired equipment to group together.
---
Q
How to add a voice assistant in the TaHoma® app?
A
To add a voice assistant, open the TaHoma® app and select "…" and then select "voice assisstants" in the external services section. Then choose which voice assistant you desire, to open the configuration panel click on the first option. Next just follow the instruction in the TaHoma® app, once this is done you can control your equipment through voice commands.
---
Q
How do I create a manual scene in the TaHoma® app?
A
Open the TaHoma® app, and go to the "my scenes" menu. Select "Create your own scene", click "manual scene", select your first equipment this can either be an individual or a group if you would like to set common actions. Then simply set the desired action, to maximise the potential of the scene you can add more equipment straight after the first.
Finally name your scene and save it. Then press the play button to launch the scene.
---
Q
How do I easily personalise suggested scenes in the TaHoma® app?
A
Visit the suggested scenes page on the TaHoma® app, and select the scene you want to customise, follow the instruction on the app. Next choose how you would like to launch the scene and select the equipment and its related actions.
Now you can enjoy the suggested scene with your own personal touch.
---
Product Specifications
Physical and Performance Attributes

Weight
428 grams
Dimensions (L x W x H)
85 × 85 × 115 mm
Protection Rating (IP)
30