Set the mood with our range of smart lighting options, create the perfect ambiance from your smart device.
Smart bulbs, panels and strips can be used to create schedules or presets that can be activated anytime you want a change of surroundings. Set up panels to react to your music, and turn your living room into the life of the party.
What can we find for you?
Try some keywords to narrow your search such as: LED, Alexa, sensor, hub, exterior,

Showing 1–12 of 212 results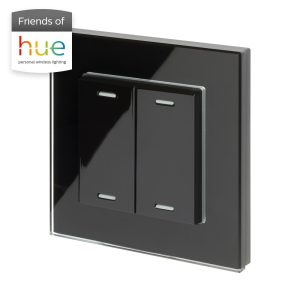 Retrotouch Friends of Hue smart kinetic switches can be used to replace existing light switches, and also as a wireless, battery-free switch that can be mounted on any indoor or outdoor wall, wherever it's most convenient for daily usage.
These kinetic switches don't require batteries or hardwired power cables, yet they're just as sturdy and dependable as traditional wired switches.