What can we find for you?
Try some keywords to narrow your search such as: LED, Alexa, sensor, hub, exterior,

Google Assistant Compatible
Siri Shortcuts Compatible
Showing 1–12 of 22 results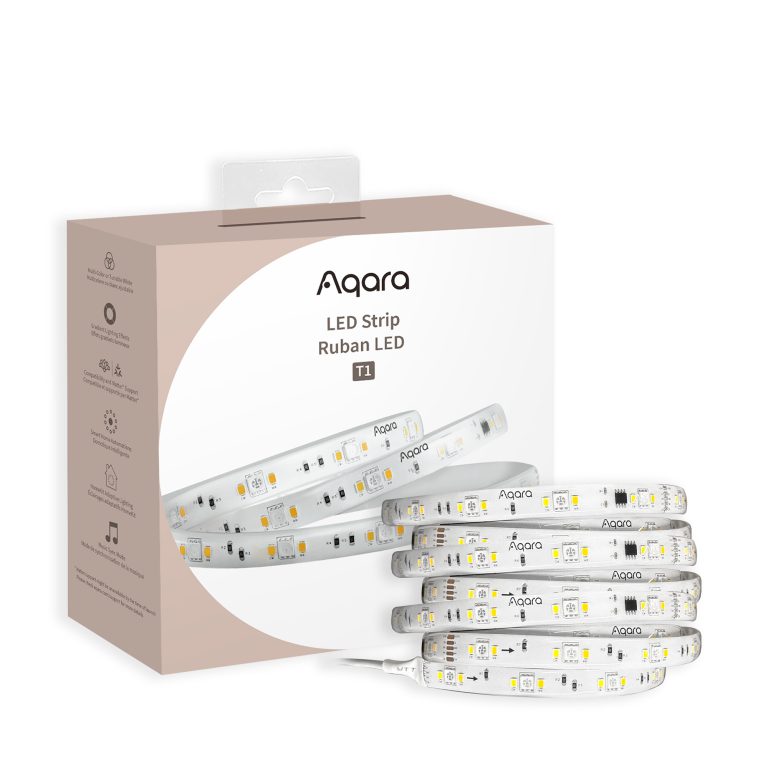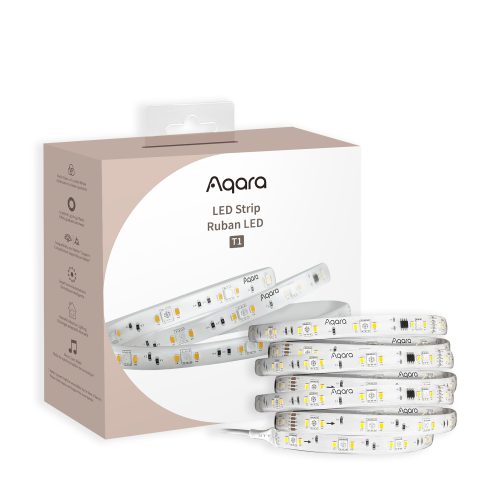 Aqara LED Strip T1 (2 Meter) offers high-quality lighting with bright whites and 16 million colours. Designed to seamlessly integrate into your smart home, it supports popular ecosystems like HomeKit and Alexa, as well as Matter, ensuring effortless compatibility. Experience the mesmerising RGBIC with Gradient Effects, allowing you to create captivating scenes that suit your mood and style. With adjustable length and easy installation, setting up your ideal lighting environment is a breeze.  Take advantage of the Aqara Home App to automate your home and enjoy the benefits of Zigbee 3.0 with repeater functionality, embrace the future of lighting with the Aqara LED Strip T1, and elevate your smart home experience to new heights.