HDANYWHERE- Smart AV Systems
You may experience unified room-to-room entertainment with the latest video technology and simple
administration by smartphone or voice. For many, the MHUB U (4x1+1) 40 is a little version of the MHUB.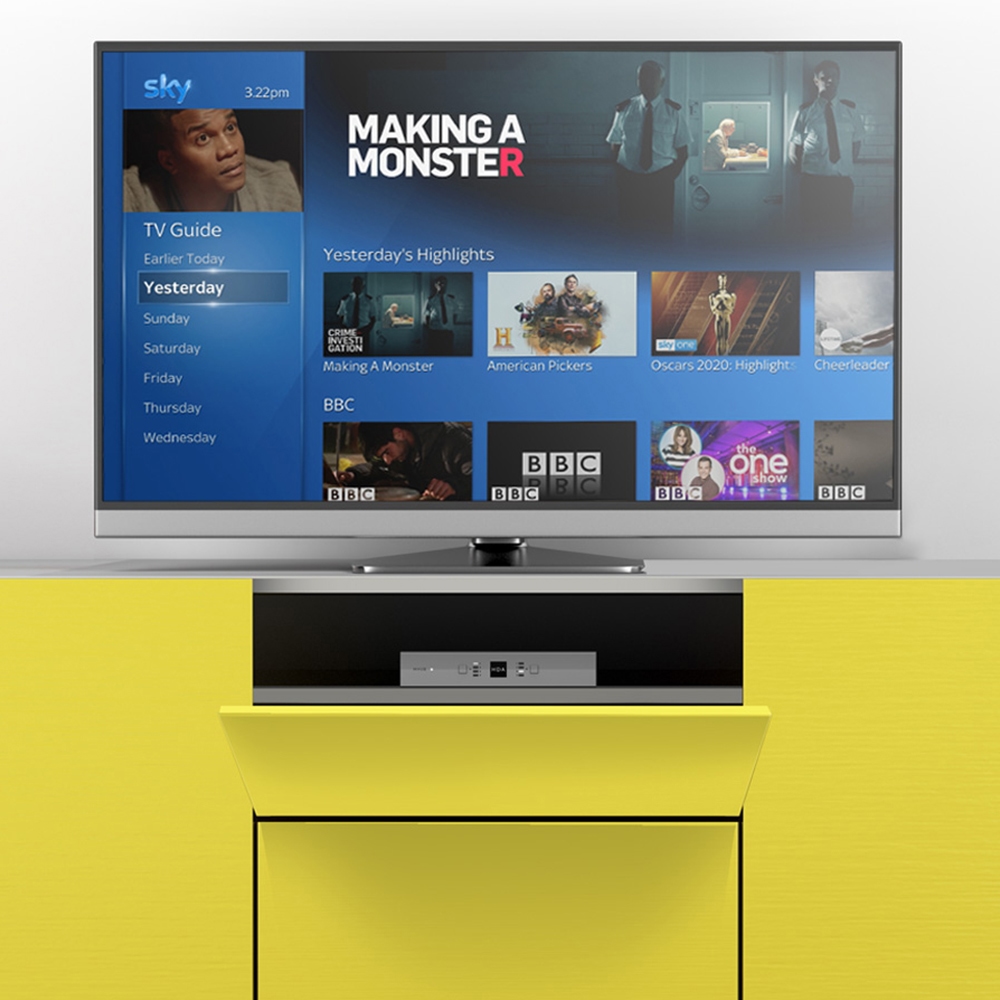 It's preferable than having a second set-top box in another room. MHUB provides uncompromised multiroom TV and audio, allowing you to enjoy all of your favourite shows on several TVs across your home.
HDMI® 2.0 features supported up to 18Gbps
Web GUI for easy config and setup (MHUB-OS)
Remote system monitoring (HDA Cloud)
Supports source content up to and inc. Ultra HD 4K 60 4:4:4 with High Dynamic Range (HDR) formats inc. Dolby Vision®
Supports all current audio formats up to and including Dolby Atmos® and DTS:X®
Sold as a complete install package, with Receiver, IR cables included.

MHUB 2.0 PRO Matrix System
Designed for AV pros that don't have time to look for solutions or tolerate compromise.
MHUB PRO 2.0 is next-generation matrixing with flawless plug-and-play.
You asked...and we listened. MHUB PRO 2.0 has on-board auto downscaling, which delivers 4K source material to all 4K monitors while also supporting any older 1080p screens, which would otherwise pull the entire system down to that resolution.
18G (600MHz) HDMI® 2.0 and HDCP 2.2 compatible
Supports source content up to and inc. Ultra HD 4K 60 4:4:4 with High Dynamic Range (HDR) all current formats inc. Dolby Vision®
Internal video scaling (4K>1080p on every output)
Internal uControl IO expander universal controller
Sold as a complete install package, with all receivers, IR cables and mounting kit included.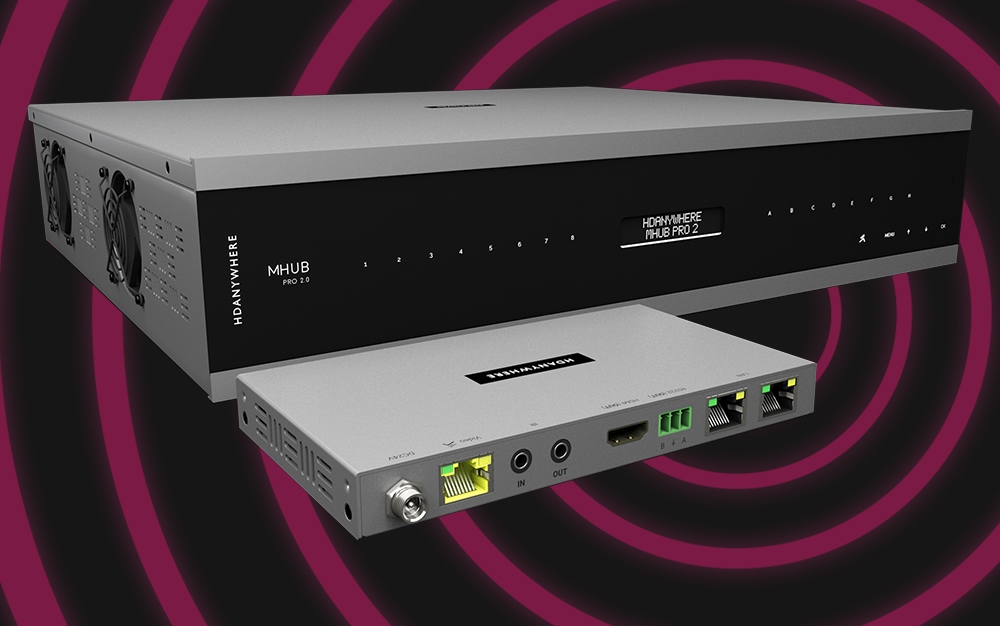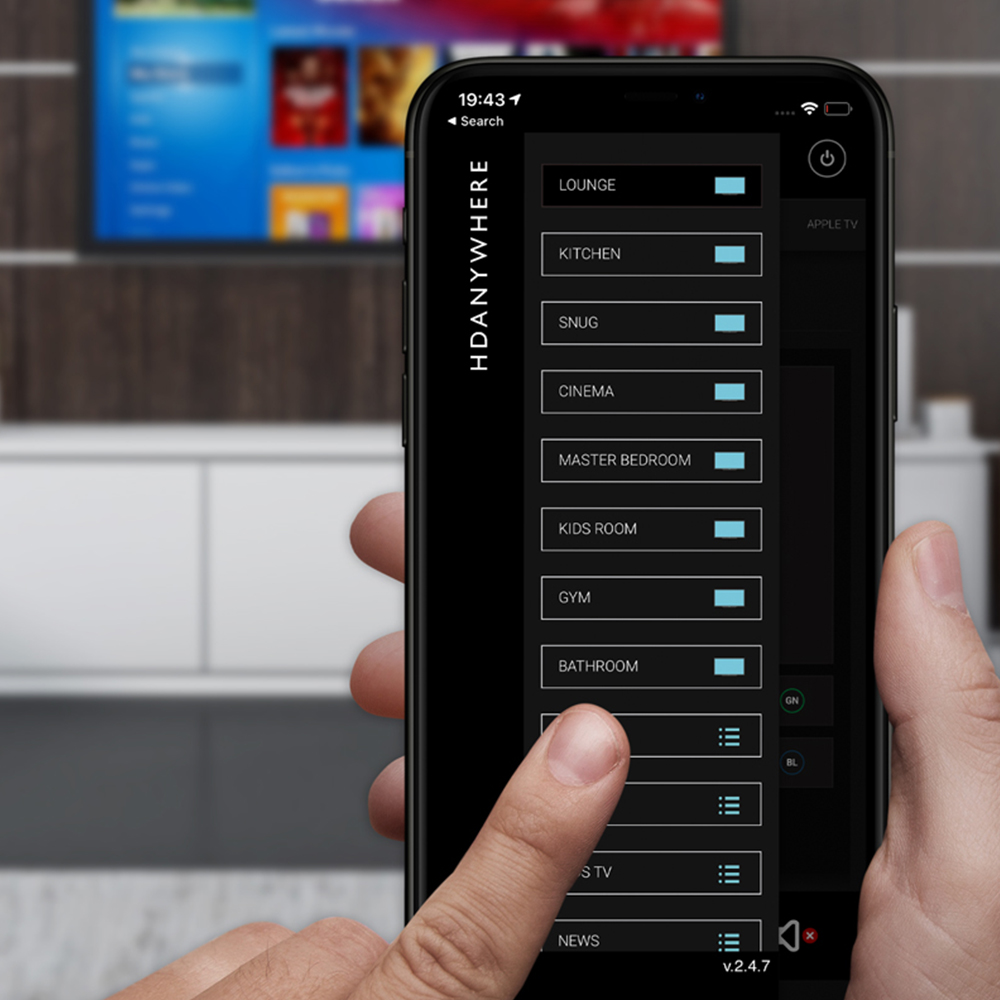 There are long-range uncompressed HDMI extender kits available to complement any multi-screen arrangement in your house.
We're confident you'll find one that meets your demands, with bandwidth rates ranging from 4Gbps to 18Gbps.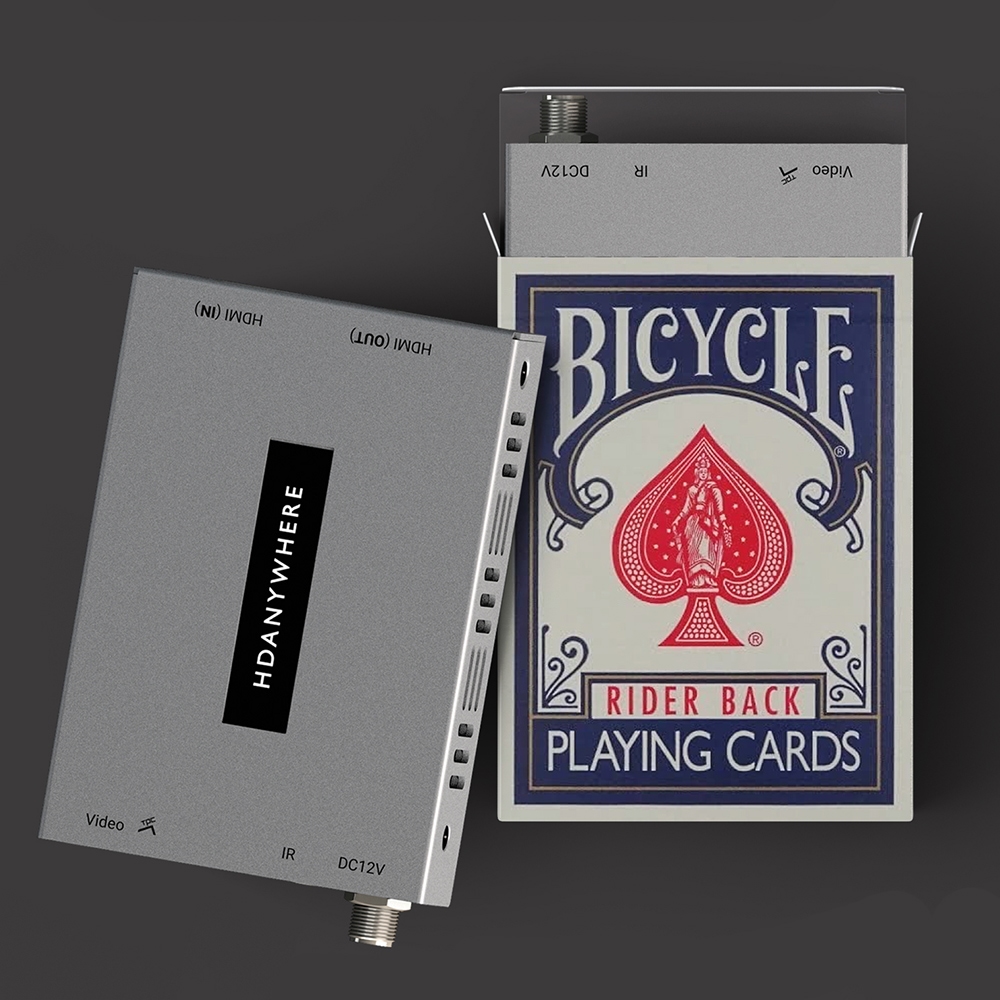 HDBaseT technology provides ultra-reliable and robust transmission even across extended cable distances.
Up to 150m range
4Gbps to 18Gbps data rates
Supports all resolutions up to and up to Ultra HD 4K 60 4:4:4
Sold as a complete install package, with all IR cabling and mounting kit included
UK / EU / AU / US multi-territory adapters included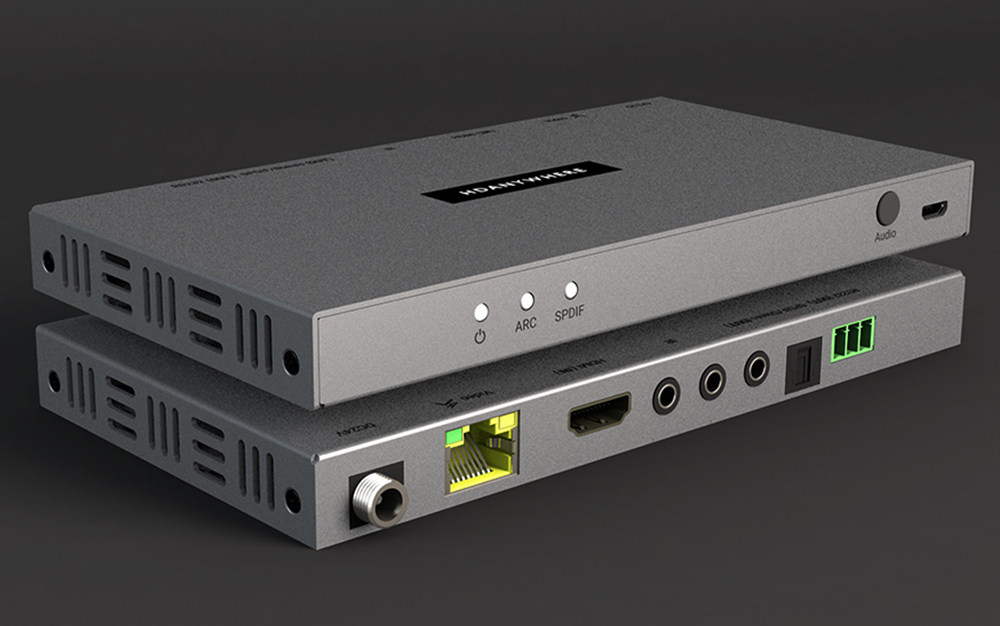 Switches & Signal Managers
Control your house like never before with our extra equipment, such as signal managers
and HDMI splitters, which allow for broader dissemination of various types of media across your home!
Our signal managers allow you to deliver downscaled video/audio while keeping all of your content at the same resolution. Our HDMI splitters allow you to connect several outputs to a single unit, making switching between them simple.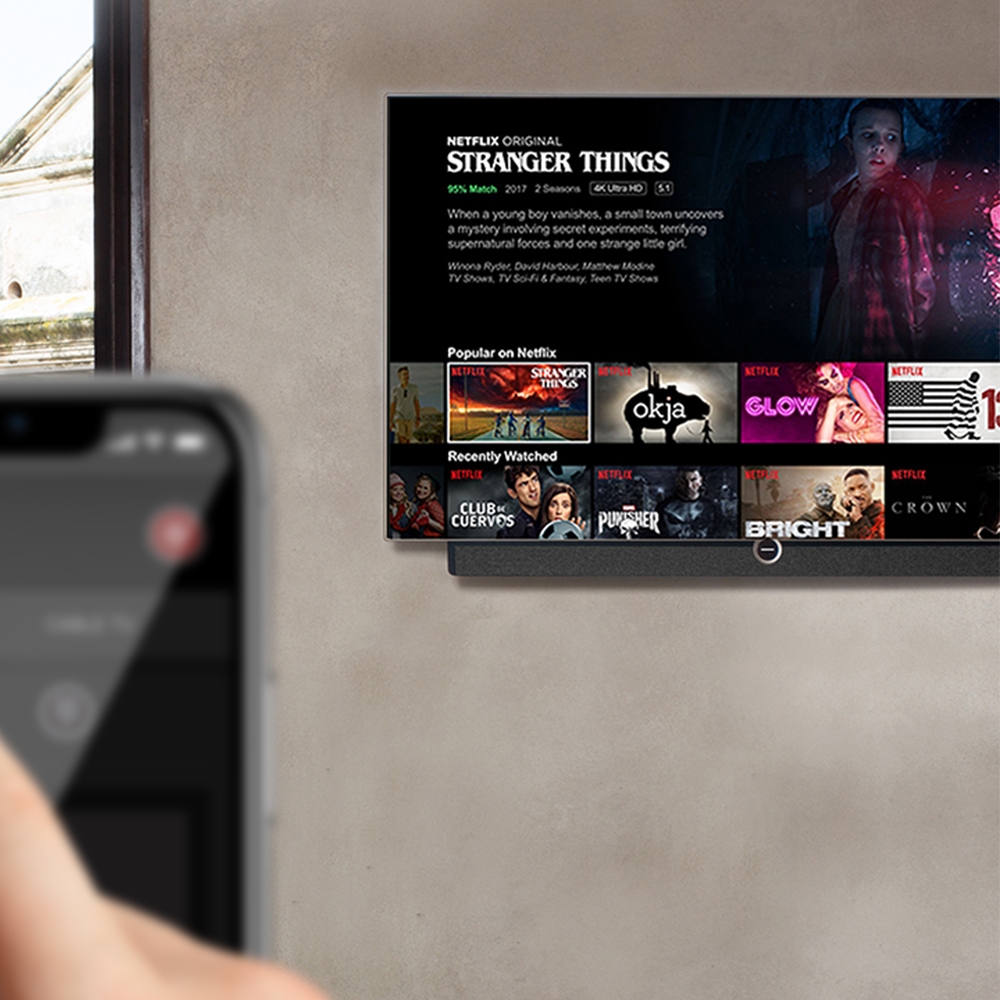 Long-distance active HDMI cables with a large bandwidth capacity. End-to-end compatibility for the whole 18Gbps HDMI 2.0 (a/b) data capacity.
Every MHUB comes with uControl, our clever universal remote control app. There is no complex setup or manual to read, the app will find your MHUB and sync automatically offering a beautifully simple option for AV system control in every room.
Download, or try it now in demo mode:

Not rocket science
uControl is beautifully simple and easy to use. You can be up and running in less than 5 minutes.
Works with MHUB AUDIO
Seamlessly pairs with exisiting MHUB hardware to create a combined video and audio routing system.
Customisable
Hide rooms/sources from the kids, change design themes, button borders & even add pictures of each zone.
Control everything
Control your favourite set top boxes, AVRs and thousands of displays - all from your mobile device.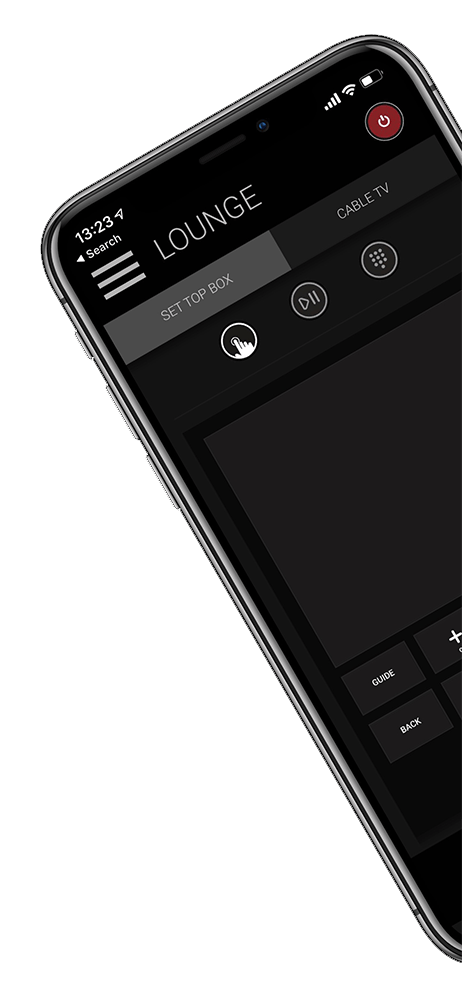 Faster than your traditional remote control...
Complete repetitive tasks faster than using your traditional remote control with Sequences. Things like turning your TV on and navigating to your favourite channel or reducing the volume throughout your home to call the kids for dinner can be achieved by a single press. uControl also supports lock screen widgets and Force Touch actions meaning that you don't even need to launch the app to execute a remote control command.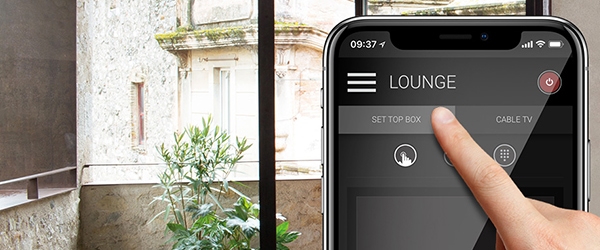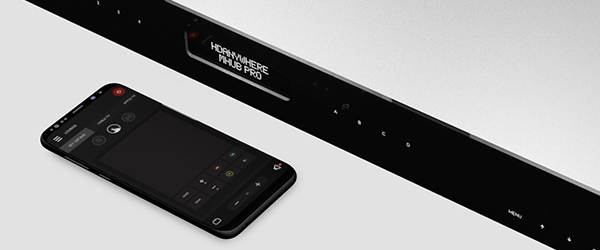 Try uControl in demo mode and get a feel for whole-home AV, HDA style. In demo mode you'll see what it feels like commanding your MHUB PRO (8x8) and MHUB AUDIO (6x4) with full source and display control - plus a couple of handy one-touch Sequences (like turning off all your TVs at once).
Download, or try it now in demo mode: