What can we find for you?
Try some keywords to narrow your search such as: LED, Alexa, sensor, hub, exterior,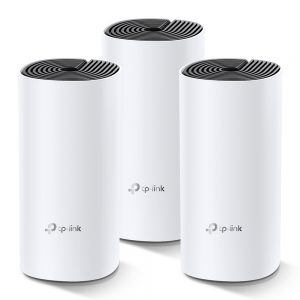 The Deco M4 set is the most straightforward method to provide a strong Wi-Fi connection in every part of your home up to 4,000 square feet (3-pack). Wireless connectivity and optional Ethernet backhaul operate in tandem to connect Deco units, resulting in higher network speeds and fully seamless coverage.