We stock a powerful range of Wi-Fi and networking solutions, we have Wi-Fi 6 routers for the most responsive online gaming. We also stock Wi-Fi extenders to boost your signal to every corner of the home.
Take a look at our network switches and colour coded ethernet cables to keep your network cabling tidy.
What can we find for you?
Try some keywords to narrow your search such as: LED, Alexa, sensor, hub, exterior,

Showing 1–12 of 37 results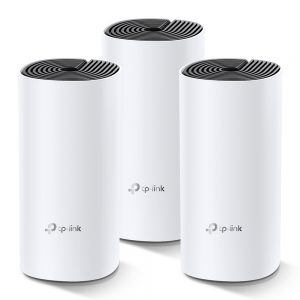 The Deco M4 set is the most straightforward method to provide a strong Wi-Fi connection in every part of your home up to 4,000 square feet (3-pack). Wireless connectivity and optional Ethernet backhaul operate in tandem to connect Deco units, resulting in higher network speeds and fully seamless coverage.