The Aurora AOne range is the professional choice when it comes to smart lighting and home automation. With the Smart Inside products such as lamps and switches to the Make Smart range of relays, AOne will always have a solution to make your home easier to control.
If you want more information on the AOne systems or would like to take advantage of our design service for large commercial or residential installations, then please get in touch.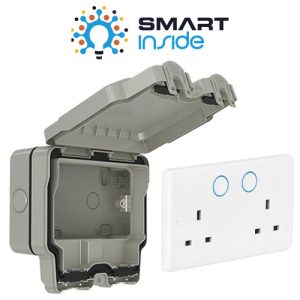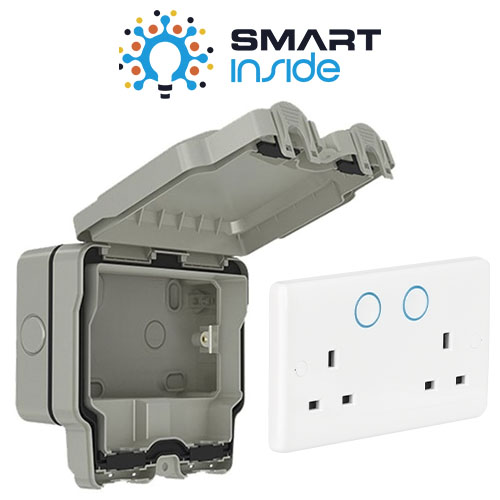 This Zigbee double socket & outdoor enclosure bundle is an ideal solution for expanding your smart home system into the great outdoors, the socket can be set to control devices or smart scenes outside your home. Full use of smart features requires a Zigbee Hub.
Ideal for Christmas lights, Halloween decorations, garden parties, DIY / garden tools and more!
Items included:
1 x Aurora AOne Zigbee Double Plug Socket Switched 13A (AU-A1ZBDSS)
1 x Weatherproof Outdoor Double Plug Socket Enclosure (WPE2)
Read More