Fibaro are one of the most advanced wireless smart home manufacturers in the world. They aim to make your entire day easier through a full and complete smart home experience. This is done through their extensive range of smart products, including:
Smart lighting
Smart security systems
Smart climate control
Smart gates and blinds
Smart home appliances
Smart garden accessories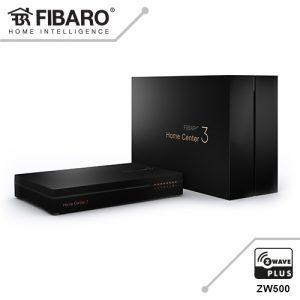 FIBARO Home Center 3. World's most advanced and easy-to-install home management solution for Z-Wave smart devices, that requires no changes to your current electrical installations. Fibaro model FGHC3.
Read More