Nanoleaf - Smart Home Lighting


Nanoleaf Lines Video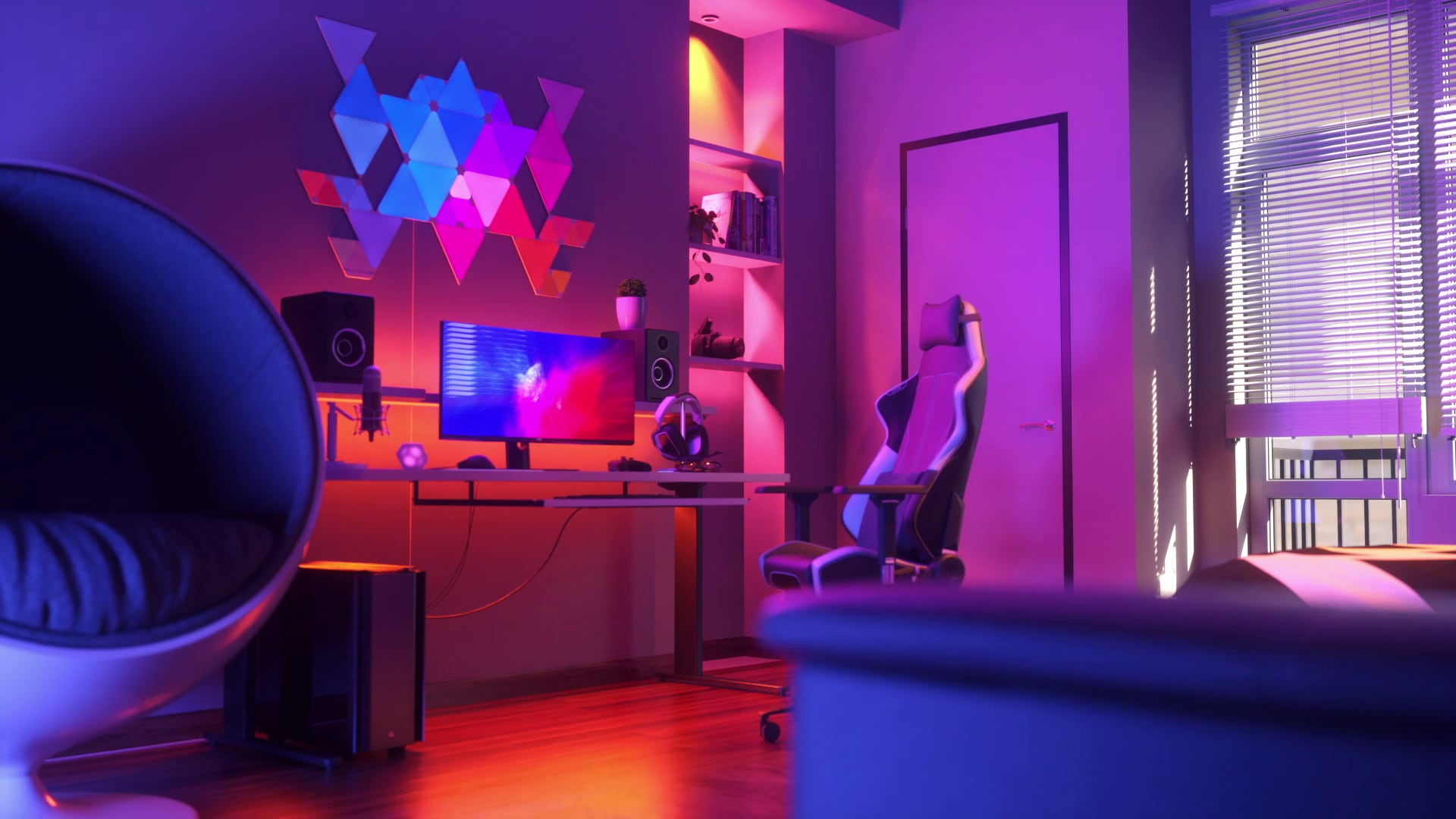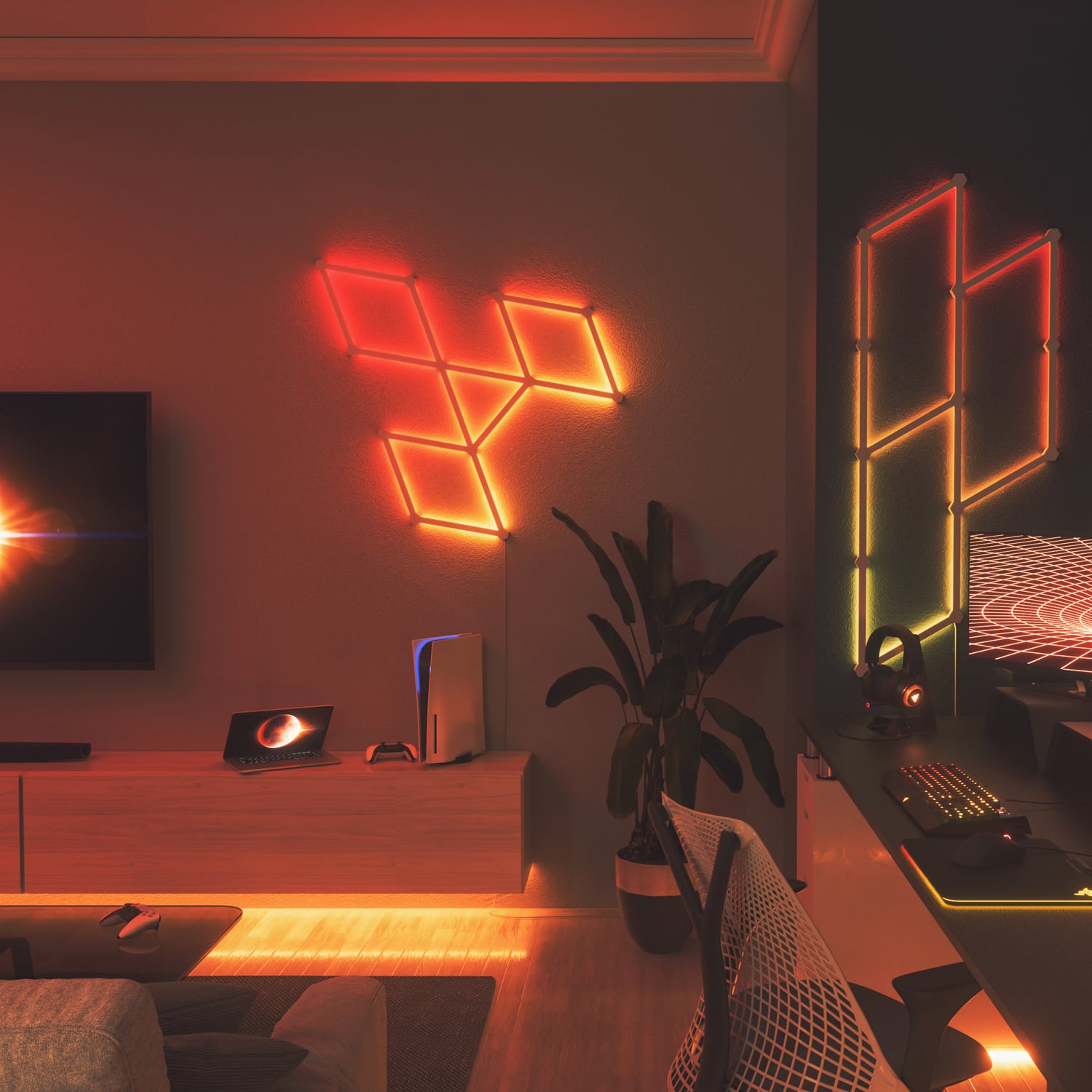 Nanoleaf Lines are intelligent backlit LED light bars that provide beautiful RGB illumination in an unprecedented modular design. Connect Lines to construct your own original geometric patterns, and then modify the 16M+ colours and light animations to create a design that is really unique to your environment.
Using the lines behind your battle station, for a fully immersive gaming experience
Setting up the lines on the wall opposite your gaming setup, for the ultimate streamer setup
Bringing your living room to life with creative designs
Creating the ultimate hang out spot in your entertainment room
Adding ambient lighting to your bedroom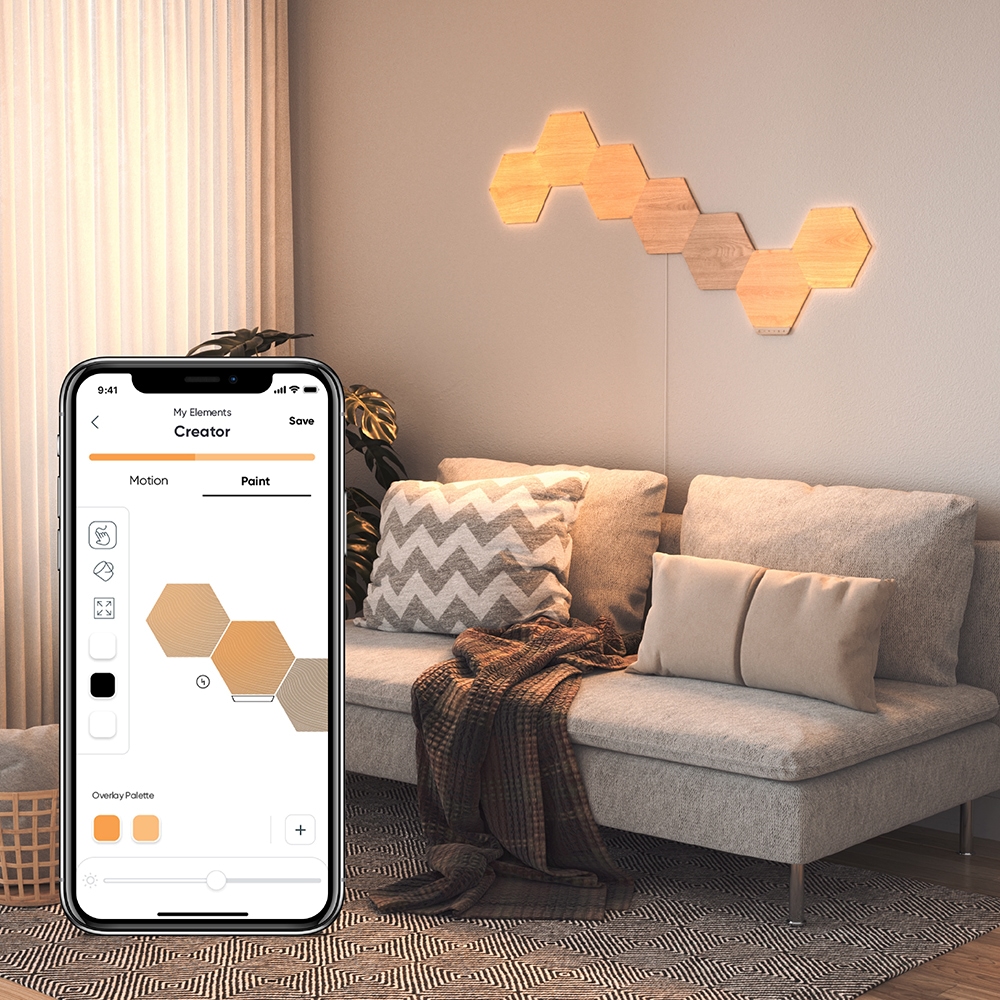 Wood look panels are designed to add an elegant and organic feel to your home. Choose from a range of warm to cool lighting options to illuminate your space with a natural glow. Made to look beautiful on or off.
Bespoke Lighting Designs
Nature-Inspired Smart Decor
Simple Setup
Dynamic Glowing Effect
Lighting For Your Body and Mind
Reacts to Your Music & Touch
Works with Apple HomeKit, Google Assistant, Amazon Alexa
Smart Optional: Controller / Nanoleaf App
Essentials Bulbs & Lightstrips

Nanoleaf Essentials Video
The Nanoleaf Essentials elevate your everyday lighting needs. Following the success of our light panels and their ability to inspire creativity in daily life, we wanted to get back to the basics with products that also provide the best lighting for your essential day-to-day activities.
Whether working from home, studying or looking to set a relaxing ambience for the end of your day, the Essentials Bulb and Lightstrip provide pure, rich colors and the most vivid and bright white lighting.
As the first ever consumer smart lighting to work with Thread, the Essentials offer a more reliable connection with a wider range of control for your daily lighting needs.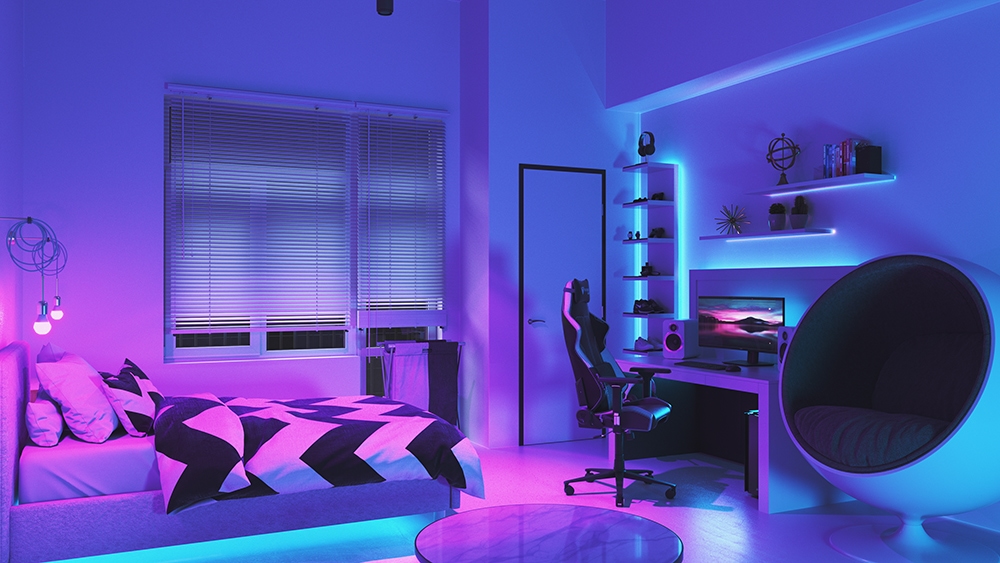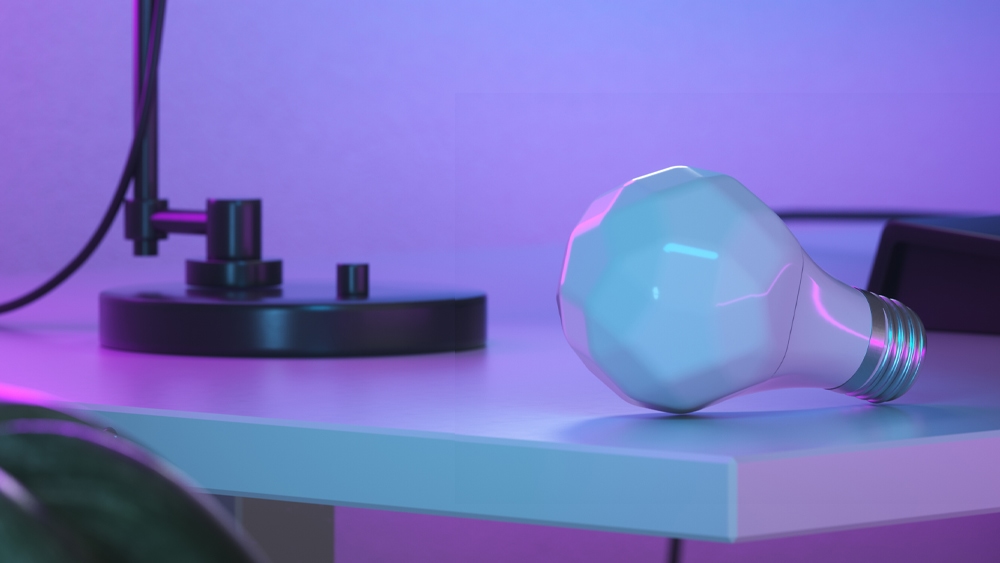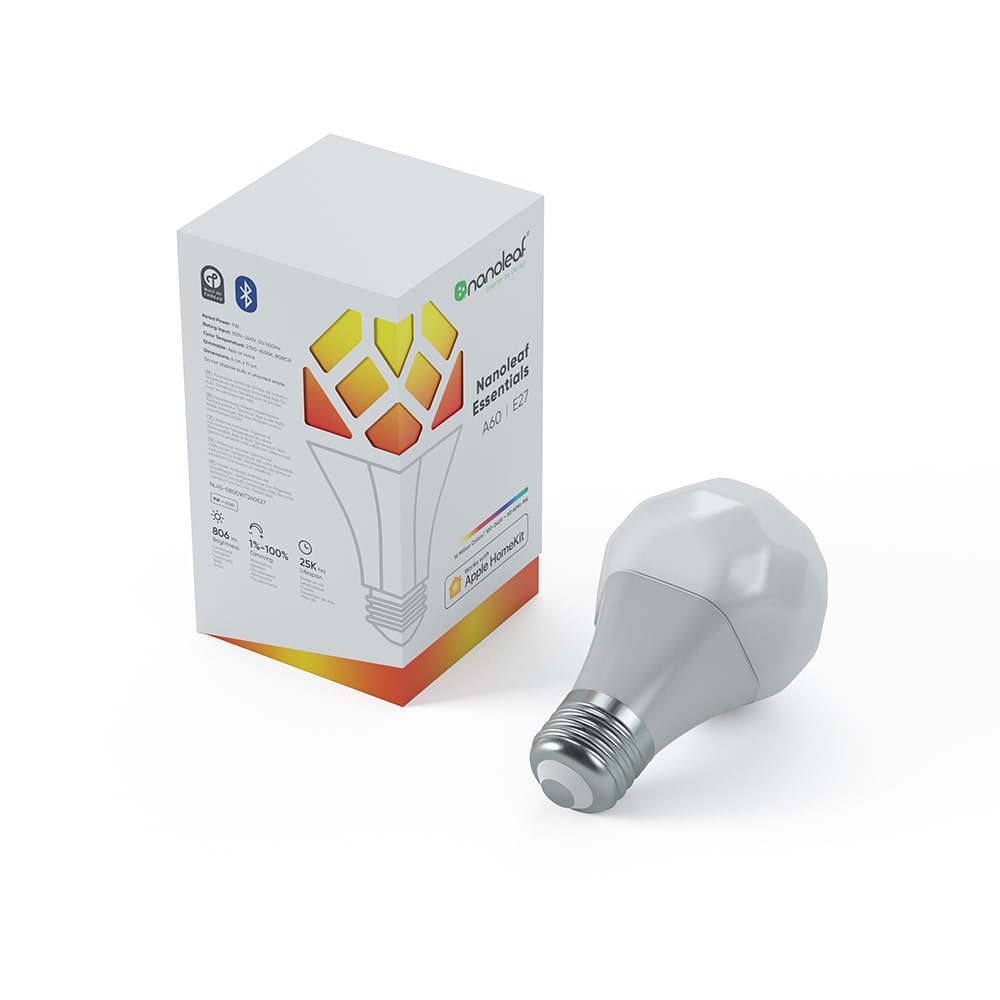 The richest, most vibrant colours & the brightest whites with simple personalised control. Nanoleaf introduction to smart lighting.
Read More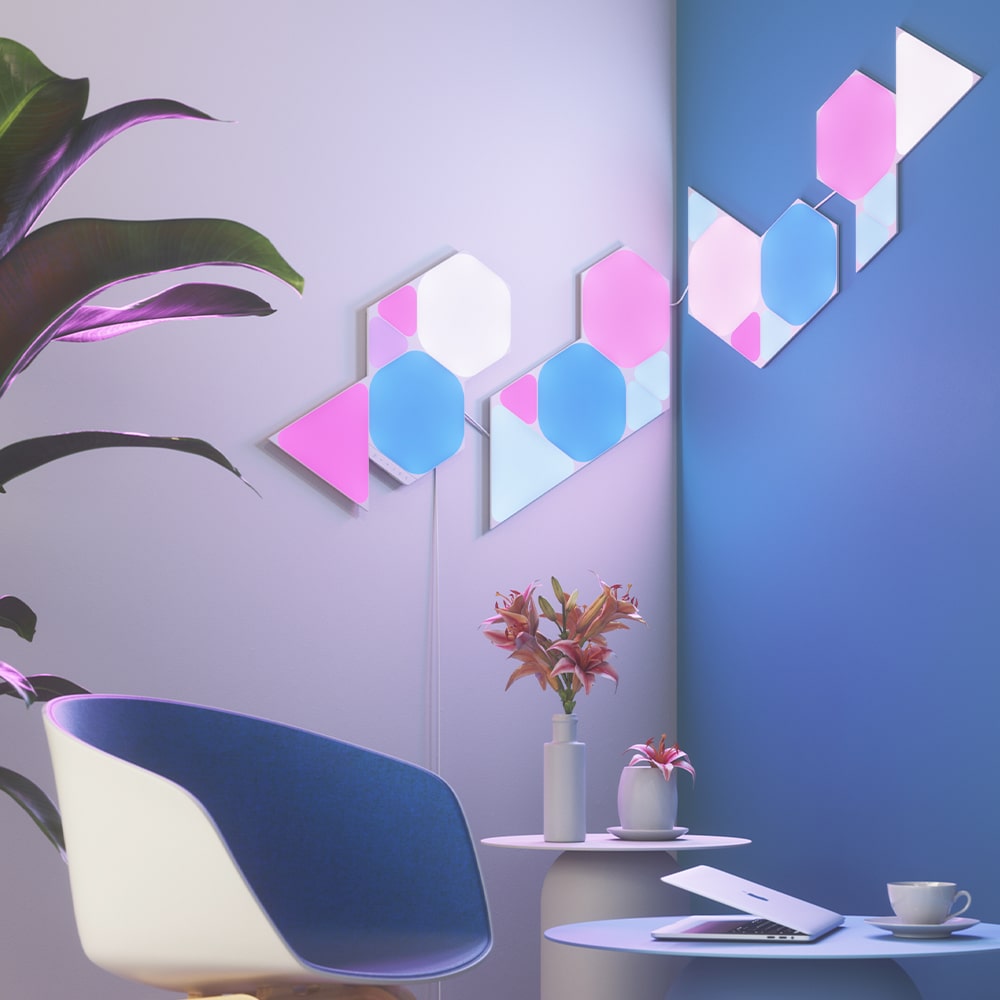 The Nanoleaf Shapes - Hexagons & Triangles elevate the concept of smart lighting into a creative journey of design. A combination of smart technology and sleek ultra-thin design, the modular LED light panels open limitless possibilities for you to explore, create, and play. Transform your space with multi-sensory experiences like touch interactions, real-time music sync, screen mirroring, and more.
Build your own immersive home-theatre.
Transform music into stunning visuals, at home or in the studio.
Boost your energy during workouts.
Create the right ambience for yoga & mediation.
Set up your personal productivity zone for working from home.
Design a statement wall or ceiling decor masterpiece.
Wake up naturally with gentle light alarms.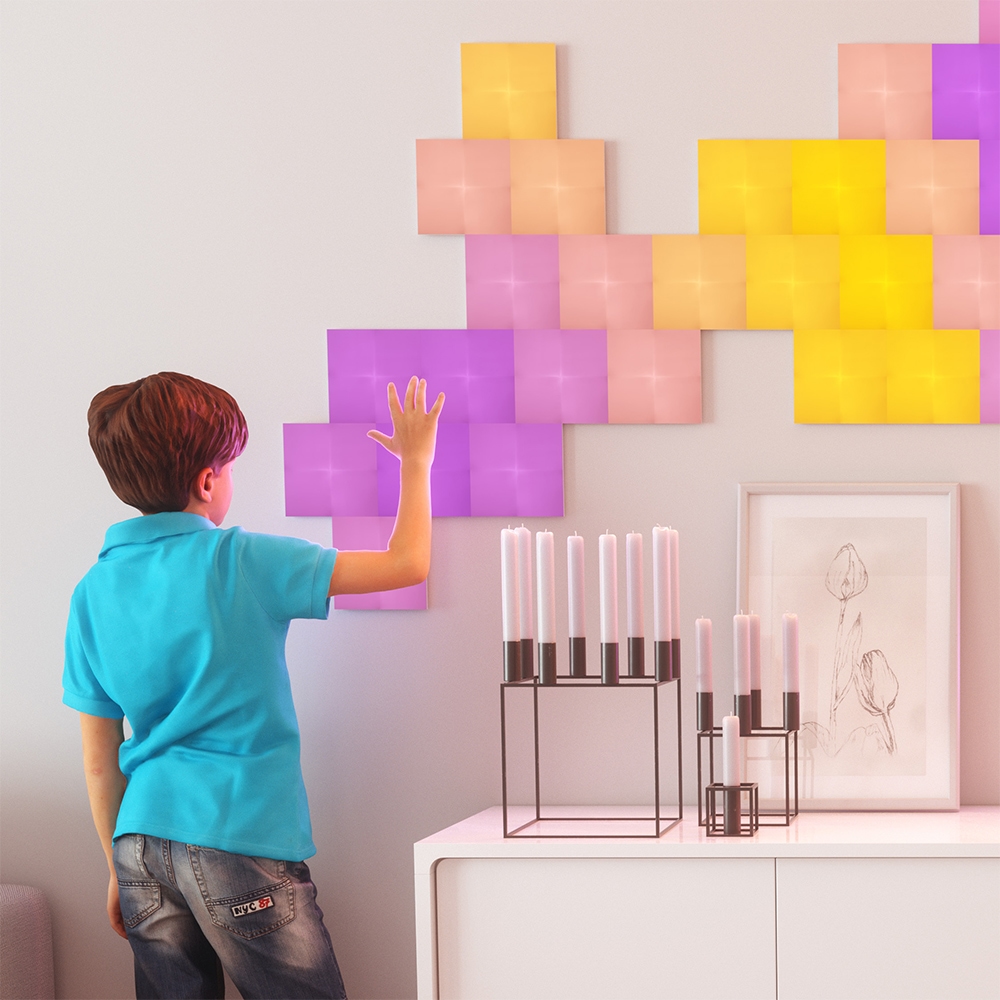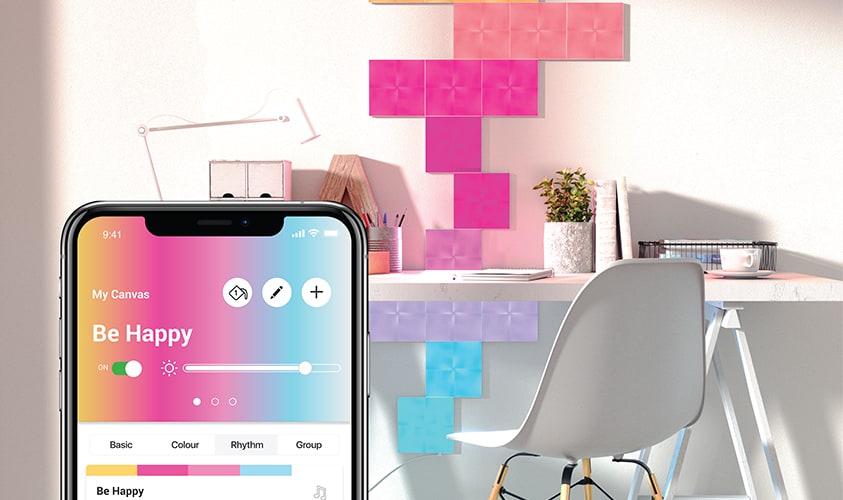 The Nanoleaf Canvas is a light that connects to and delights the senses – playing on sight, sound and touch for a lighting experience that goes beyond mere function. It's a plug and play light that makes life easier right out of the box. Its edge-lit design, LEGO-like setup, built-in Rhythm technology for real-time music sync, touch and voice control across platforms, transforms your home from smart to intelligent. Equipped with color-changing and adjustable white lighting to fit any lighting needs throughout the day.
Modular light squares that offer endless design possibilities.
Control through Touch enabled experiences, Voice, or the Nanoleaf App.
More than 16 million colors and all the shades of white at your disposal.
Simple, no-hassle installation via the included mounting tape.
Supports large installations of up to 500 light squares.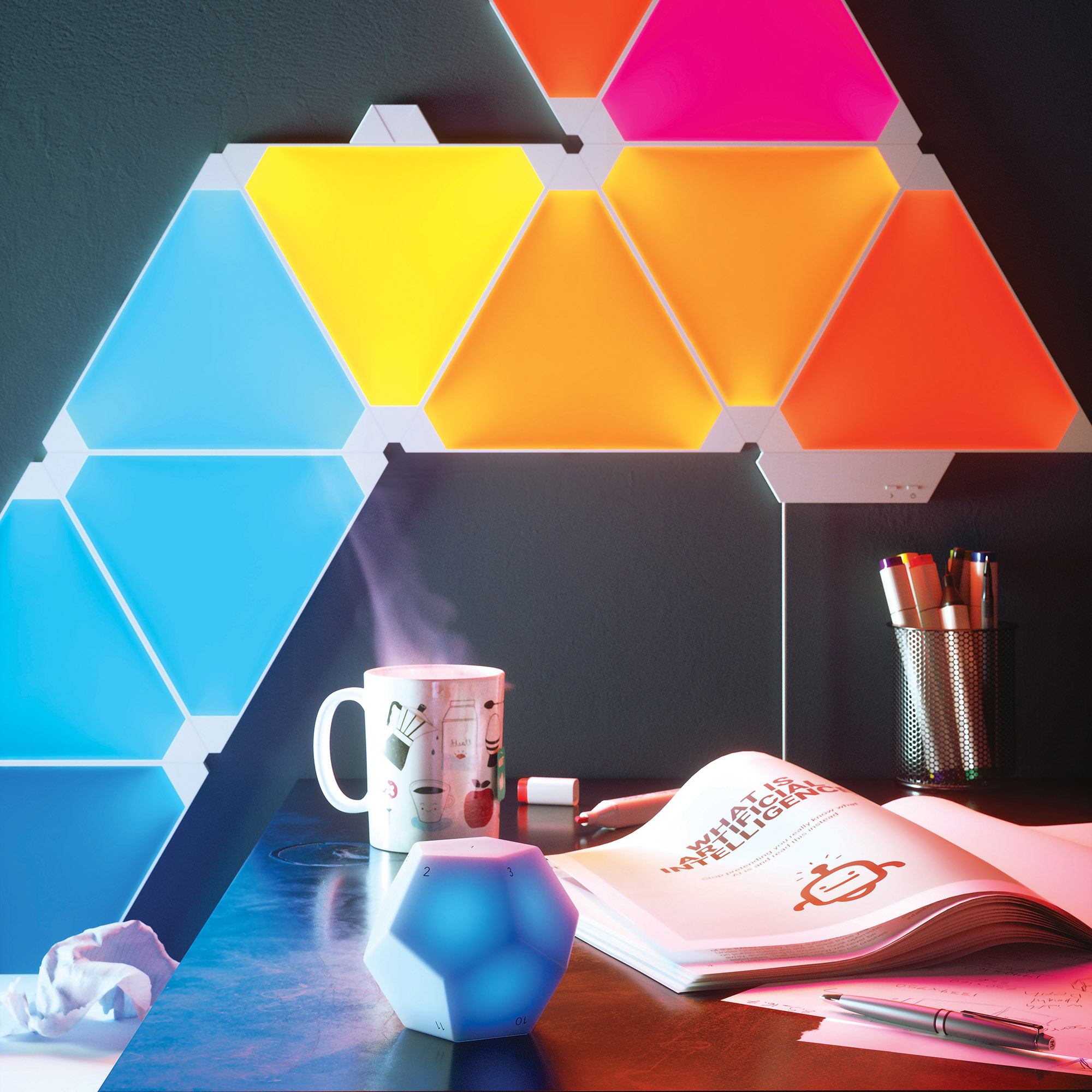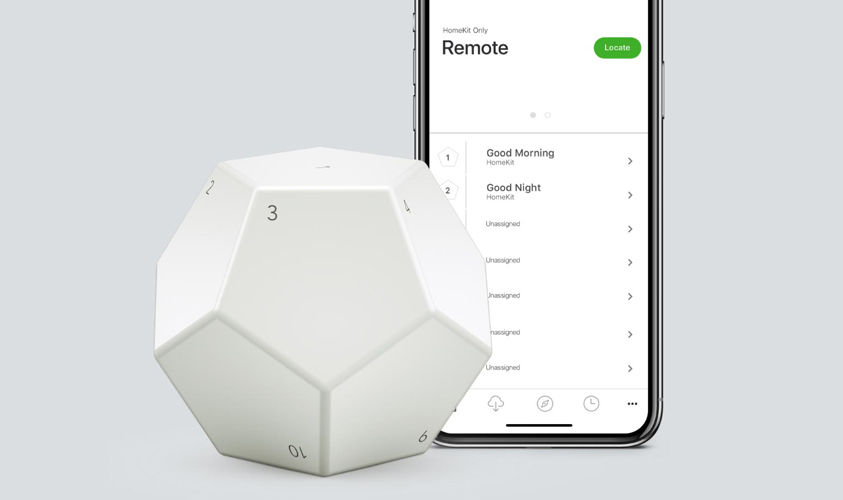 The Nanoleaf Remote is a 12-sided, buttonless HomeKit remote designed to enhance user experience, and enable effortless control for your Nanoleaf Light Panels and other HomeKit products. Place any numbered side face up to activate the preset command, and if you also have a Nanoleaf Rhythm you can rotate to change brightness. Customise presets easily in the Nanoleaf App for a more personal experience.
Control Nanoleaf Light Panels and other HomeKit products effortlessly.
Connects via Bluetooth with an easy pairing process.
Sleek design that looks like art and works like magic.
12 programmable sides for max control.
Powered by 2 AA batteries, no change needed for up to 3 years.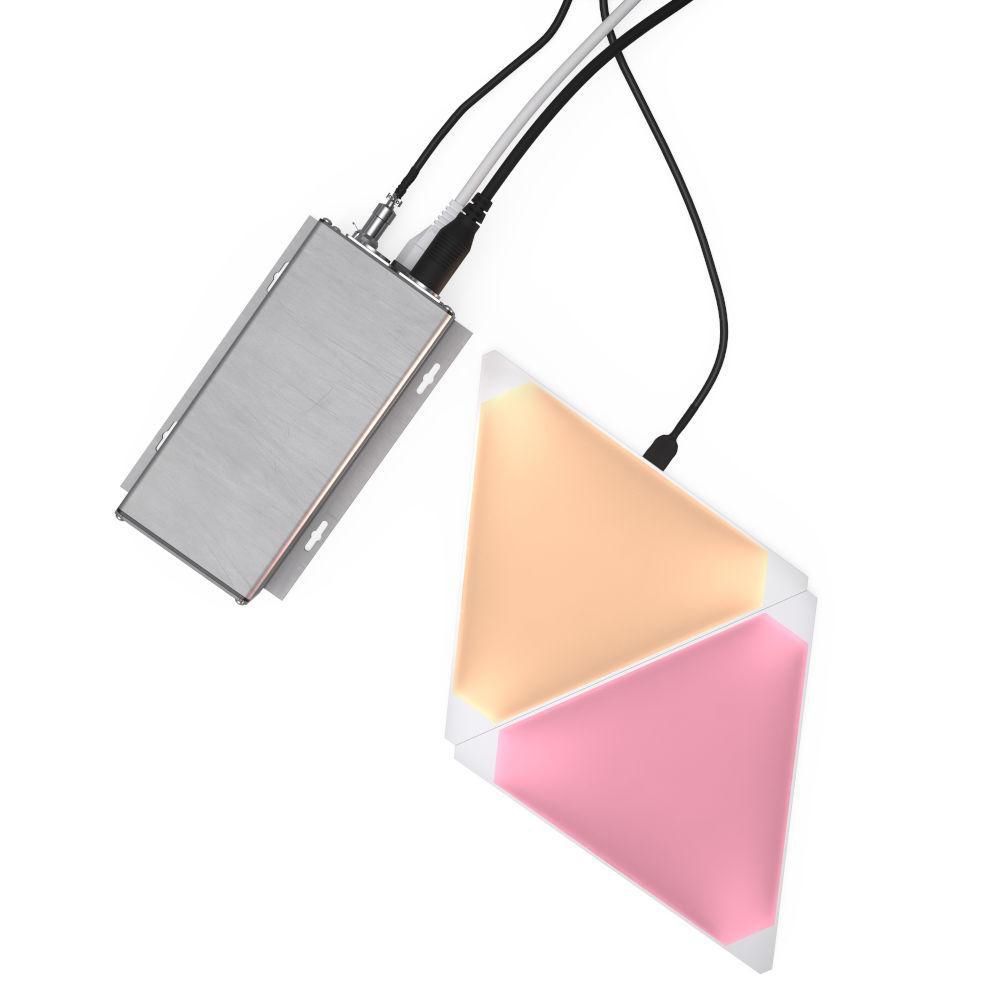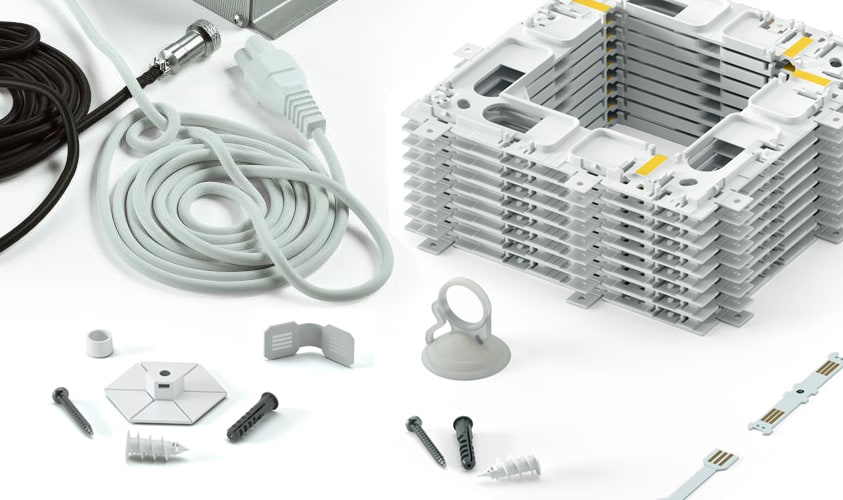 We stock an extensive list of accessories and expansion packs including mounting options, additional power supplies and a professional input device for musicians and designers. Compatible accessories have been organised for your convenience and can be found on their respective products page.