Sync your Lights to your Screen
Immerse yourself in an all new gaming and movie night experience. Watch the colours from your screen explode onto your Lines while the heads of your enemies do the same.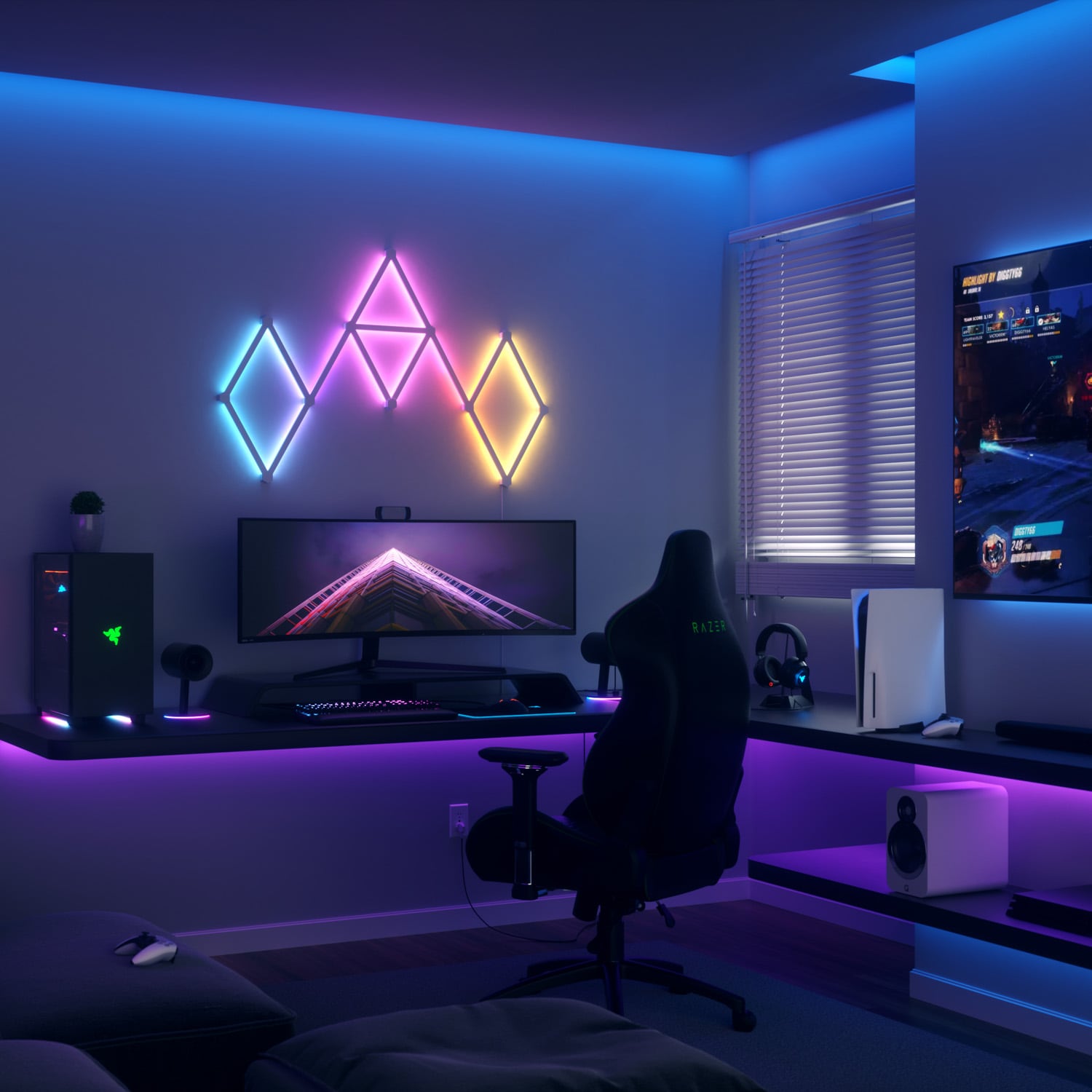 Battlestation
This is gaming all grown-up. Put Lines behind the desk for ultra immersive RGB gaming sessions, or on the opposite wall as a next-level streaming background. That way your setup looks fire even when your KDA ratio doesn't.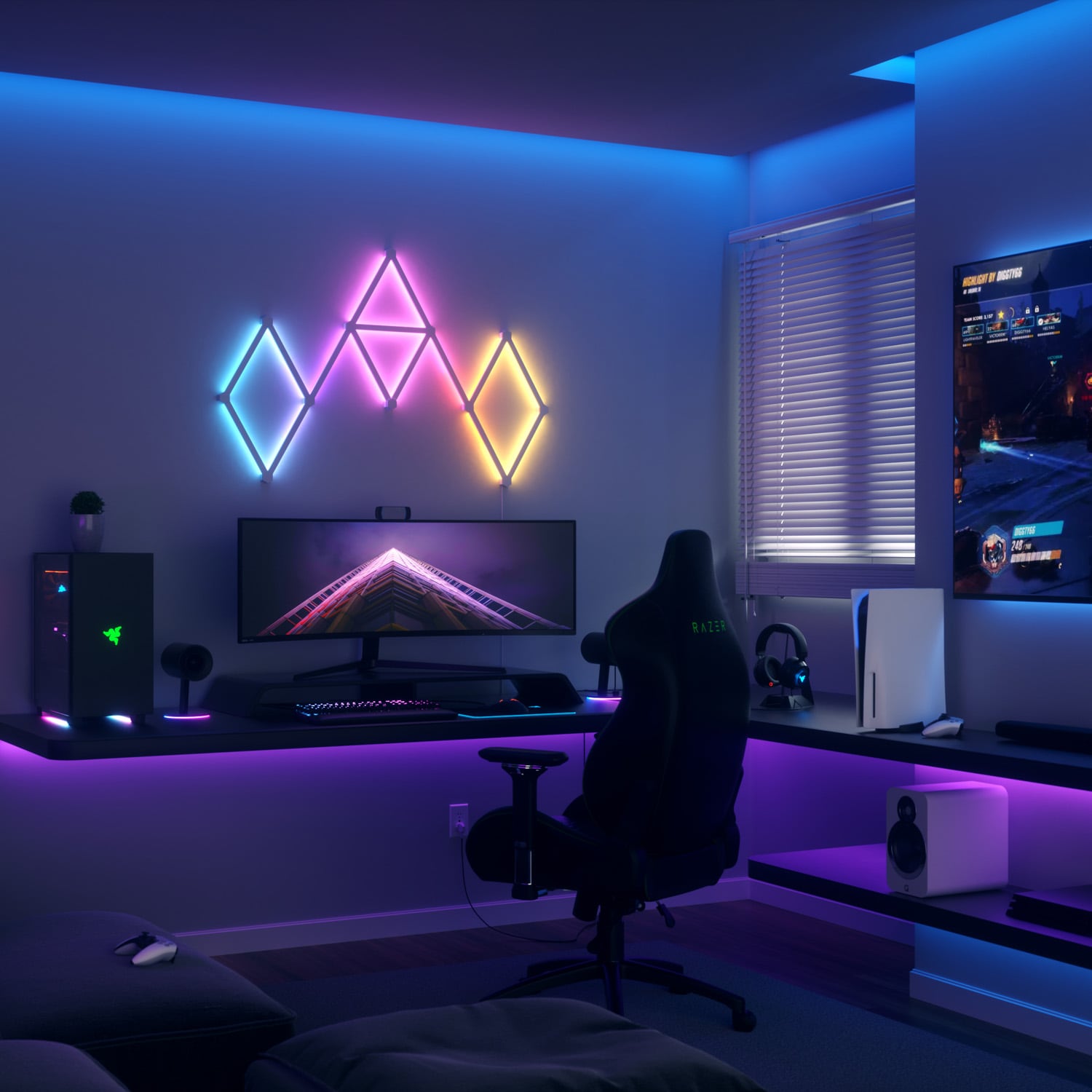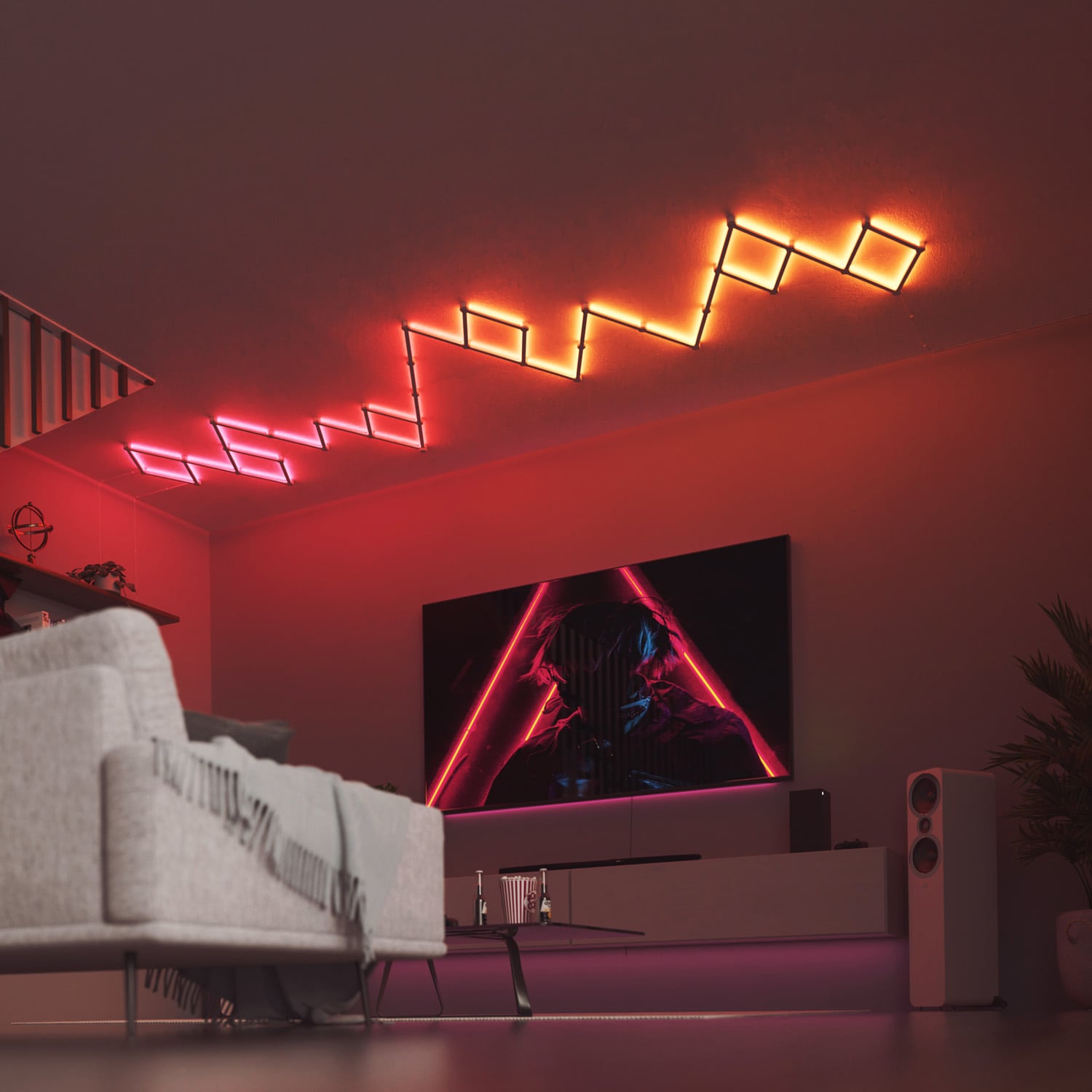 Living Room
Set the trend and the mood. Sleek geometric form factor and flowing colour animations bring your living room to life. With hangouts this hype, be sure to invest in a pull-out couch because your friends may never want to leave.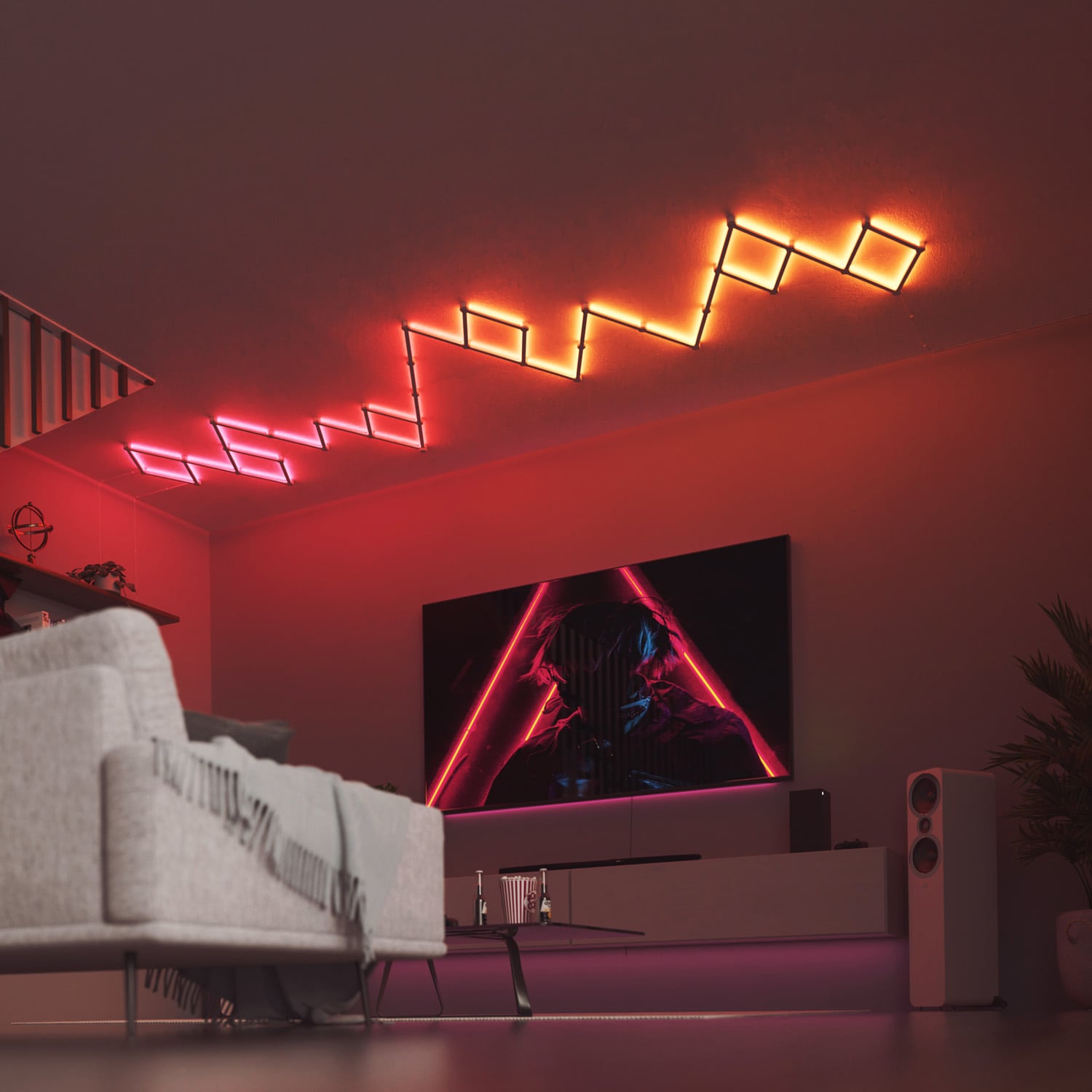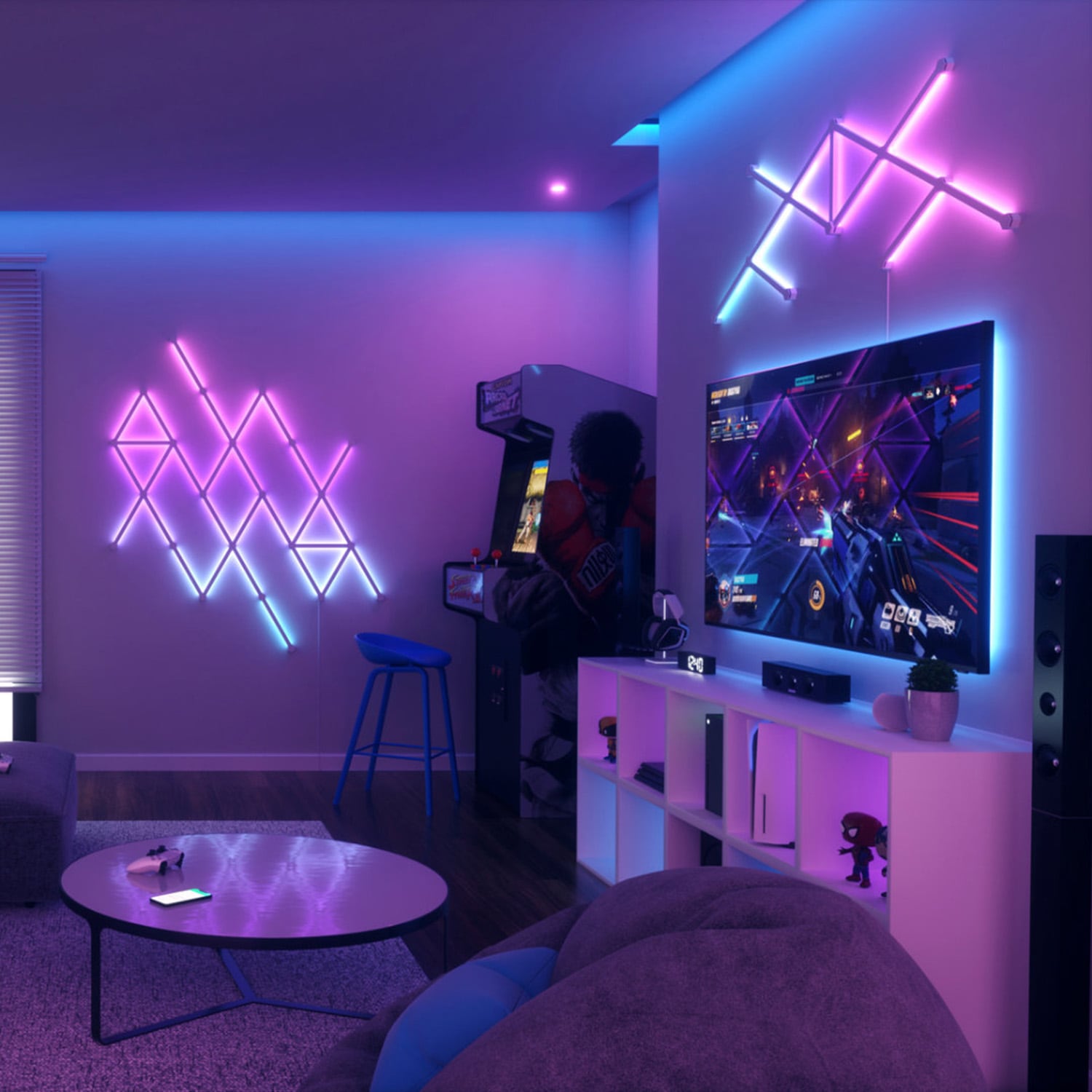 Entertainment
Watch in style. Mirror the colours from your screen, or set a soft background ambience perfect for everything from cinematic masterpieces, to your daily bingeing.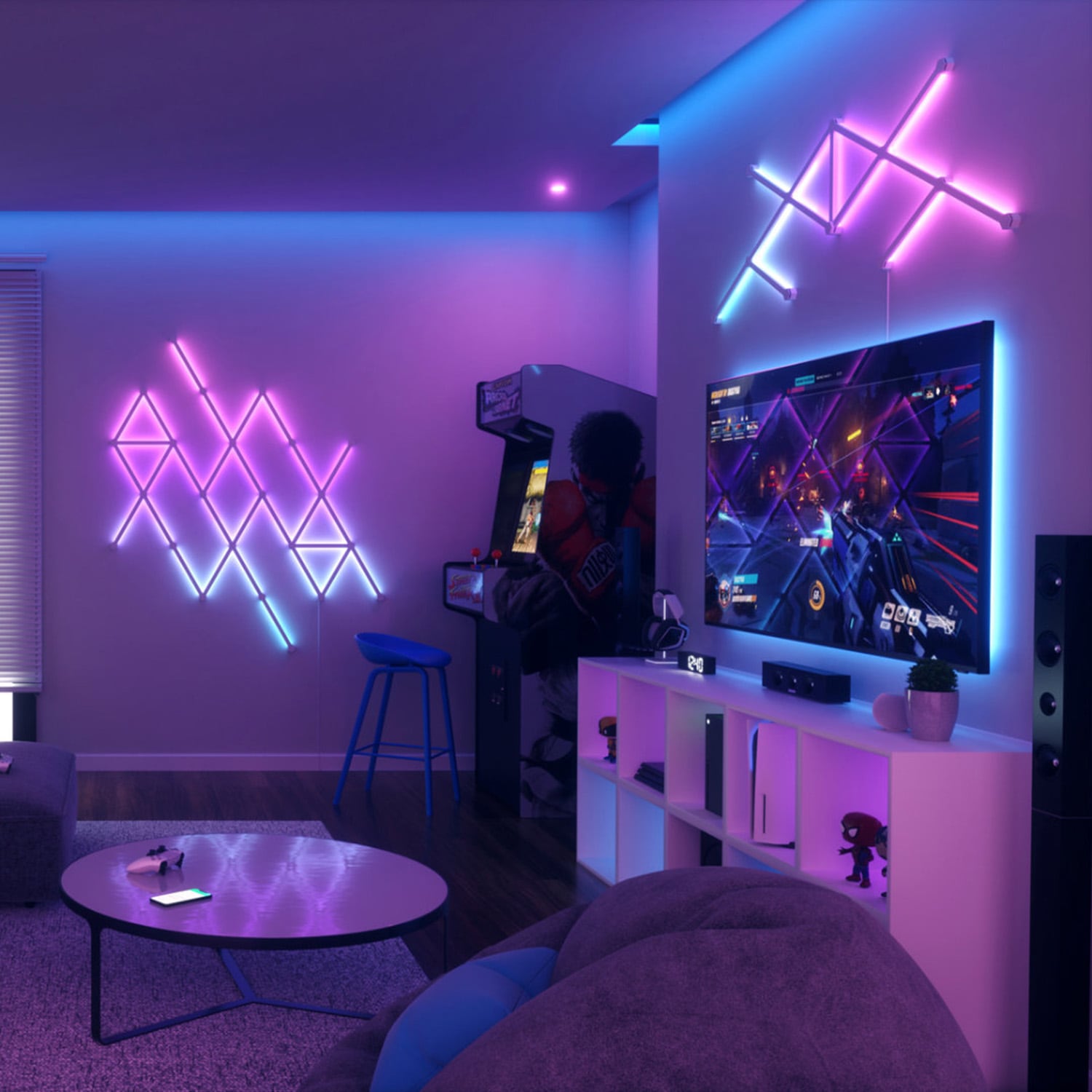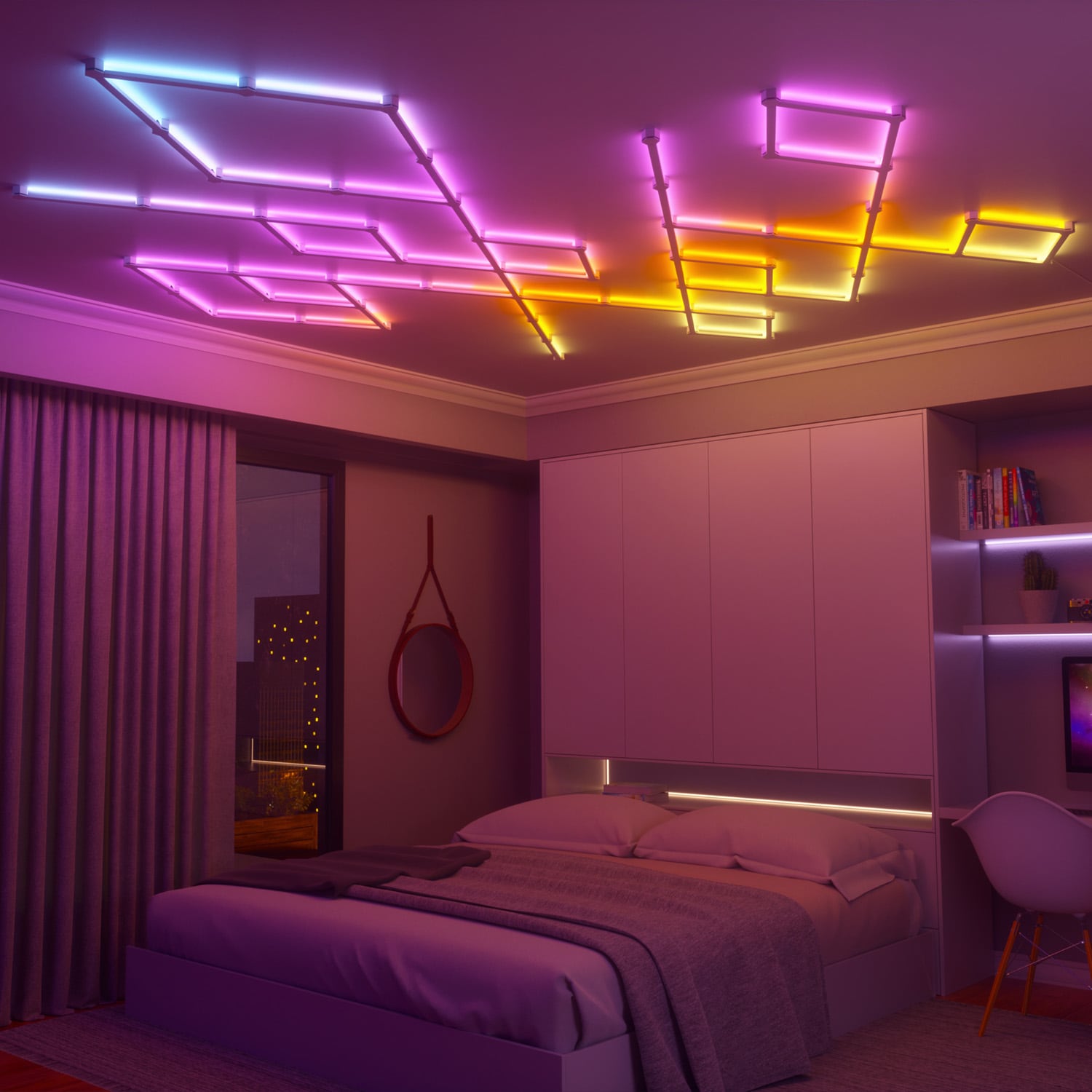 Bedroom
Set the scene for rest and relaxation, or something a little more exciting with customizable colour palettes certain to suit any activity...like laundry folding.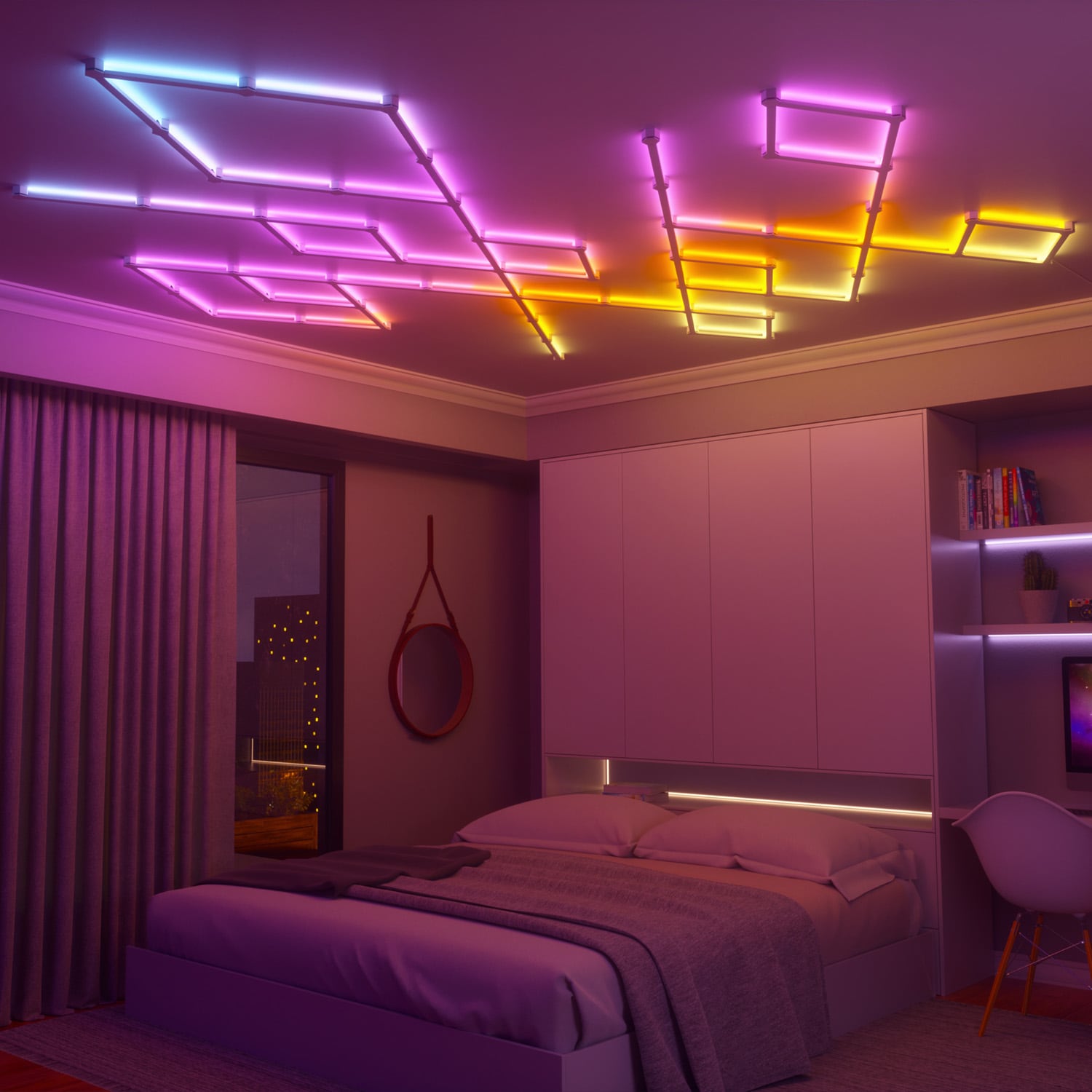 See Your Lights Dance to Your Music
This party is BYOB (Bring Your Own Beat). Turn your favourite songs into a show of colour and light with the built-in Rhythm Music Visualizer, and feel every beat like never before.
Modular Backlit Illumination
Design your own unique layouts, then sit back and enjoy the stunning futuristic ambient glow.
Patented technology automatically registers your layout for a smooth multi-directional flow of colours.
Choose from 19 built-in Scenes, or create your own unlimited RGBW animations with 2 vibrant colour zones per line.
Hands-free control through your smart home voice assistants. Activating different Scenes and features couldn't be easier.
Get all the colours you could ever dream of, create all the cool Scenes you could ever think of. Go nuts!
Step 1: Design your unique Lines layout
Step 2: Connect your light lines with Mounting Connectors
Step 3: Mount easily to the wall using the included Mounting Tape
Skins: Switch up the look to match your personal style with these snap on covers (more design options coming soon).
Flex Connectors: Break free from 2D. Bend your design around corners or onto the ceiling (coming soon).