Protect your home with our expansive range of smart, wireless security systems. Motion, sound, smoke, heat and moisture sensors can be placed around the house to detect threats and intruders.
Trigger an alarm, contact authorities, or even silently notify you via mobile application. The possibilities are endless, why not connect other smart home appliances for added deterrent. Intruder in the hallway? Every single light is now active, alarms are blaring and the blinds are opening giving away their position. Only a fool wouldn't run.
What can we find for you?
Try some keywords to narrow your search such as: LED, Alexa, sensor, hub, exterior,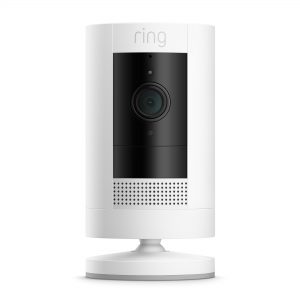 The Ring Stick Up Cam Battery comes with a motion-activated camera that goes anywhere, inside or out. It installs in minutes and is powered by a quick release battery back, so surveillance is not limited by cables. Place it on a flat surface for flexibility or on a wall for a secure mount. Wherever you are, Stick Up Cam Battery lets you check in on your home at any time.