Electrical Cables, Fittings & Accessories
Switches for lighting, switches for the heating and everything in between. Our range of smart sockets and switches will turn your house into a smarter more efficient home. Schedule devices, or switch them remotely from your phone, dim the lights and turn on some music.
We also have a range of cables and smart socket extensions for all your electrical needs.
What can we find for you?
Try some keywords to narrow your search such as: LED, Alexa, sensor, hub, exterior,

Showing 1–12 of 572 results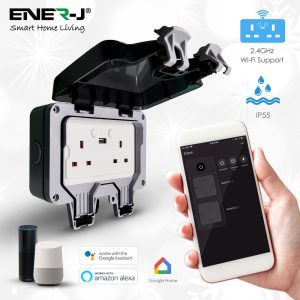 Individually turn on/off each of the Waterproof Double Socket from your App, remotely. Set timers for on/off. Compatible with Amazon Alexa Echo and Google Assistant, No Hub Required. Complete with always powered USB port. 
Great for outdoor and Christmas lights.