What can we find for you?
Try some keywords to narrow your search such as: LED, Alexa, sensor, hub, exterior,

Google Assistant Compatible
Siri Shortcuts Compatible
Showing 1–12 of 130 results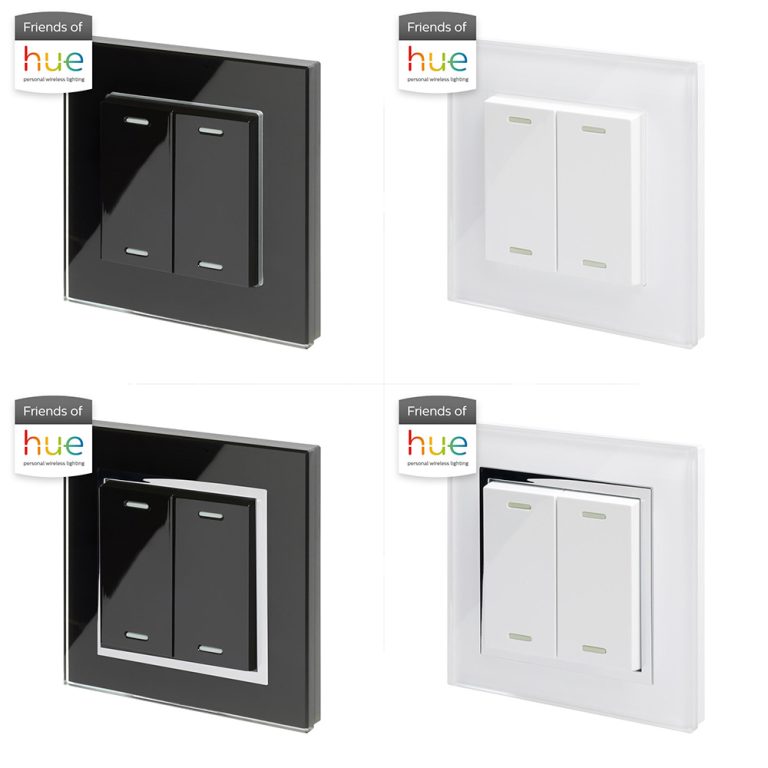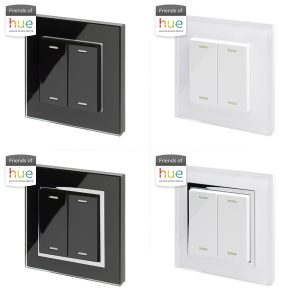 Retrotouch Friends of Hue smart kinetic switches can be used to replace existing light switches, and also as a wireless, battery-free switch that can be mounted on any indoor or outdoor wall, wherever it's most convenient for daily usage.
These kinetic switches don't require batteries or hardwired power cables, yet they're just as sturdy and dependable as traditional wired switches.
The Retrotouch Friends of Hue Smart Kinetic Switch is available in Black or White with Plain Glass or With Chrome Trim for selection.