Lightwave makes life easier with beautifully designed smart home technology that fits with any lifestyle. Our products give users comfort and peace of mind with improved security of their home. Lightwave allows monitoring of energy usage and greater control of lighting, heating and power via a range of easy to install devices.
With no need for additional wiring, Lightwave smart dimmers can replace existing light switches and allow a world of smart lighting possibilities including scene-setting, zone control and scheduling. This solution can be proven to be cost-effective in the long term providing compatibility with feature lighting or light fittings.
Devices can be controlled manually or through our Android or iOS app. Voice control of Lightwave products is also possible through Google Assistant, Amazon Alexa or the Apple Homekit platform.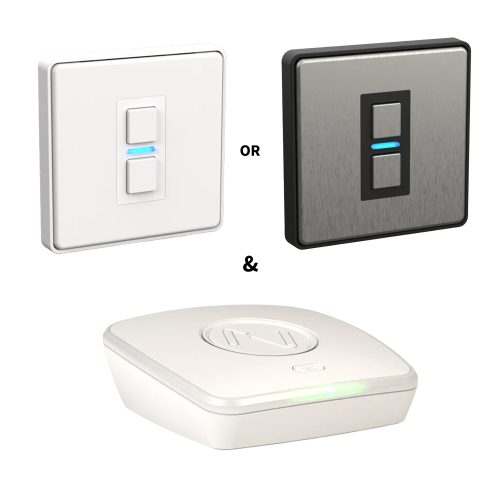 Transform your home lighting with the Lightwave Smart Lighting Starter Kit in Stainless Steel/White. This kit features the Link Plus hub and a Smart Dimmer, providing a seamless entry into smart home control and the Lightwave system. Effortlessly replace standard switches and enjoy remote control through the Lightwave app or voice commands via Alexa, Google Assistant, and Siri on Apple HomeKit. Monitor energy consumption, set up custom automations, and experience the convenience of a connected home. With easy installation, compatibility across major platforms, and a sleek design, this starter kit is the smart choice for modern living. Illuminate your space intelligently with Lightwave.
Read More