Tado offer a range of smart thermostats to have complete, smart control over your home's heating. Their range of products can be used on most heating systems including control of radiators and underfloor heating. You can use the Tado app to control and smartly heat your home or use various smart assistants such as Google Assistant, Apple HomeKit and Amazon Alexa.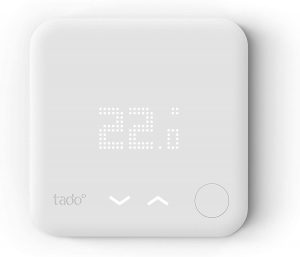 The Smart Thermostat is the central element in your living space. Here you can see the current temperature and set or alter the set point temperature.
It does not matter which type of heating you have or from which manufacturer, the tado° Smart Thermostat works with almost all systems: combi, system and heat-only boilers, conventional and condensing boilers, zoned systems, hydronic and electric underfloor systems and heat pumps.
Read More