What can we find for you?
Try some keywords to narrow your search such as: LED, Alexa, sensor, hub, exterior,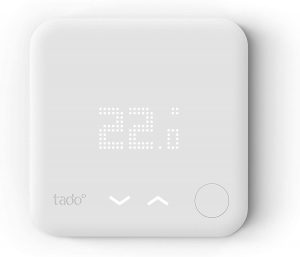 The Smart Thermostat is the central element in your living space. Here you can see the current temperature and set or alter the set point temperature.
It does not matter which type of heating you have or from which manufacturer, the tado° Smart Thermostat works with almost all systems: combi, system and heat-only boilers, conventional and condensing boilers, zoned systems, hydronic and electric underfloor systems and heat pumps.