What can we find for you?
Try some keywords to narrow your search such as: LED, Alexa, sensor, hub, exterior,

Showing 1–12 of 189 results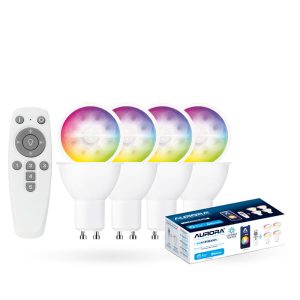 AOne Connect Control GU10 Dimmable RGBCX LED BT Smart Lamps and Remote Smart Kit. All preprogrammed and simple to set up.
Bluetooth mesh high quality smart lights with remote control and phone app connectivity. Phone app allows Music mode triggering lights in time with your favourite songs.
Multicolour and full range of white light.