Each of the remote's 12 sides can be easily programmed in the Nanoleaf App or the Apple Home app. You can fully customize your Nanoleaf Remote with any Light Panels or HomeKit scenes within the Nanoleaf app. The remote comes with pre-programmed scenes for each side so that it's even ready to go out of the box.
Even better? Control the brightness of your Nanoleaf Light Panels by rotating the remote clockwise and counterclockwise. Now that's smart.
Turn the remote to brighten or dim.
Up to 12 commands for your smart home
Powered by 2 AA batteries, lasts for up to two years.
Nanoleaf Light Panels and other HomeKit products
* Requires Rhythm module for Android (included with your Rhythm Edition smarter kit).
** Requires a Home Hub for operating third party HomeKit devices.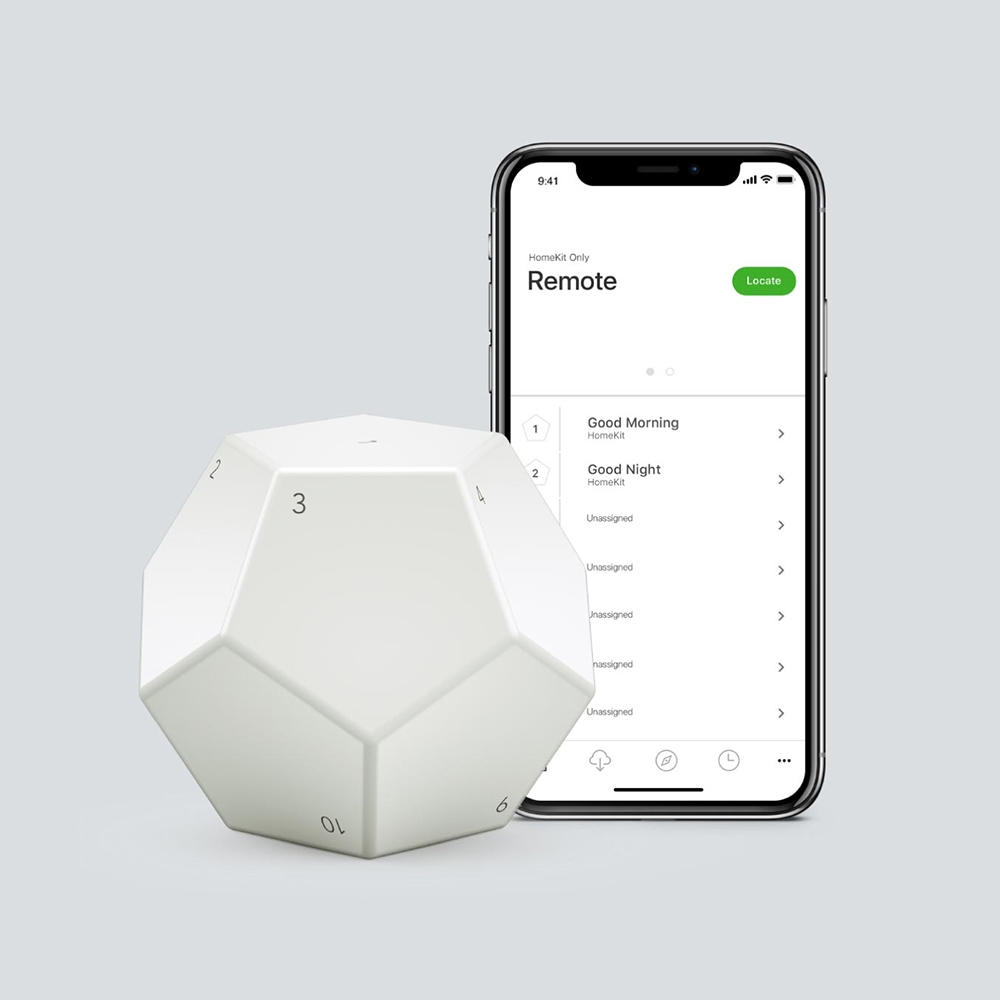 Effortless Control
Save your favorite Scenes to any of the twelve sides. Face up to activate. It's that simple.
Set side 1 to turn your lights off. Place that side face up, and enjoy the darkness.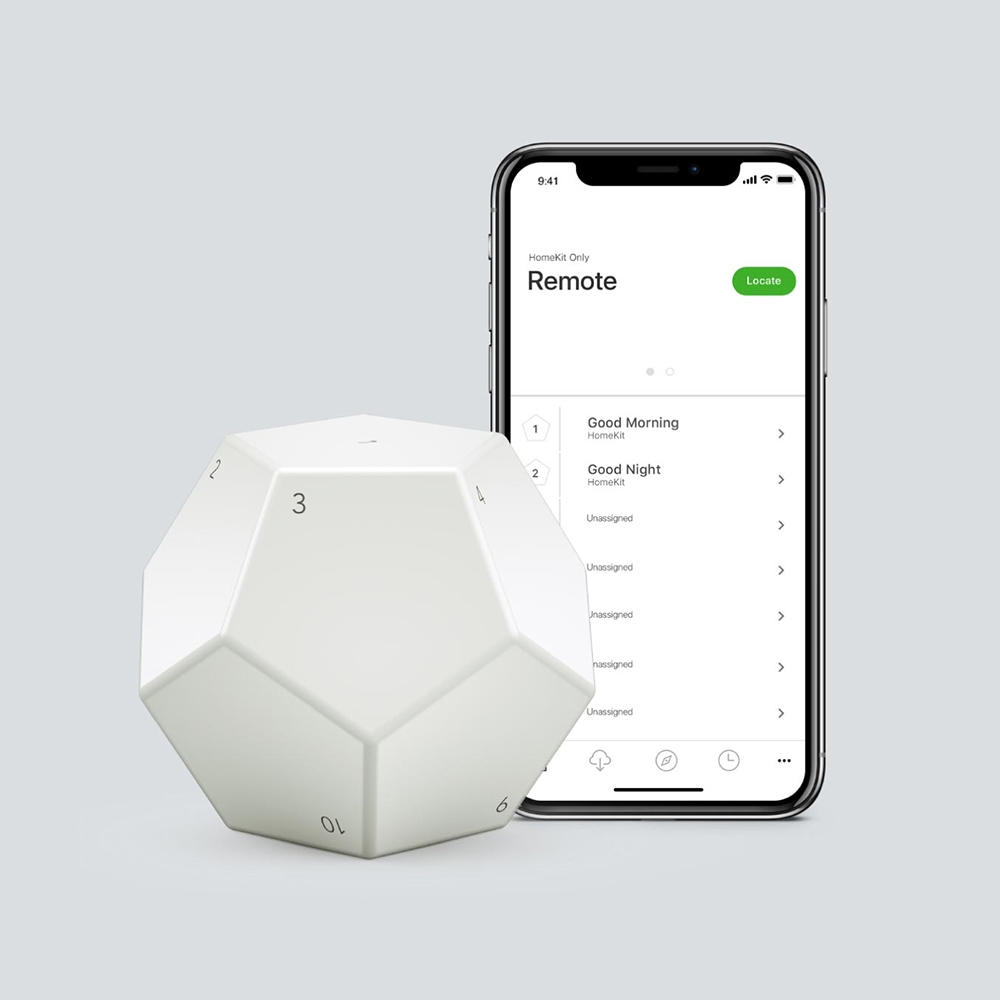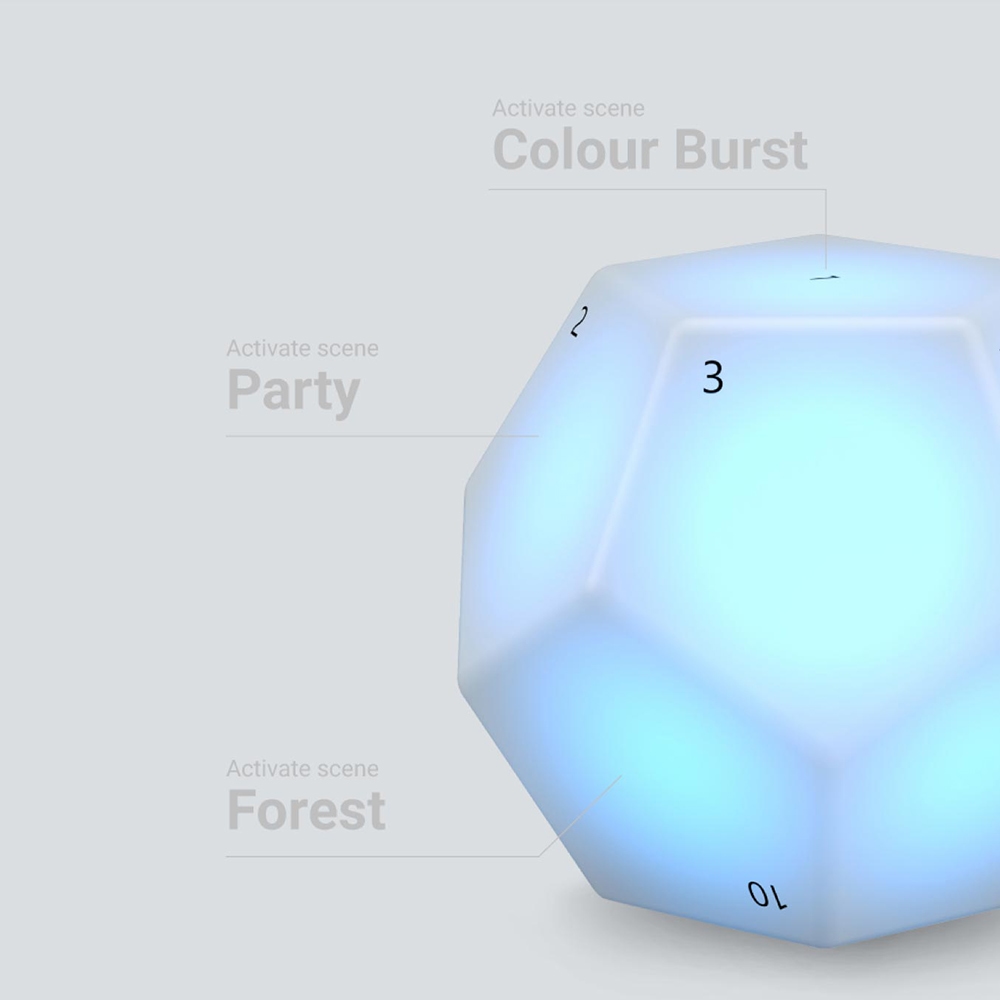 HomeKit, at Your Service
Use the remote to activate any of your HomeKit Scenes and group any compatible device. Requires a Home Hub.
See the complete list of HomeKit enabled products.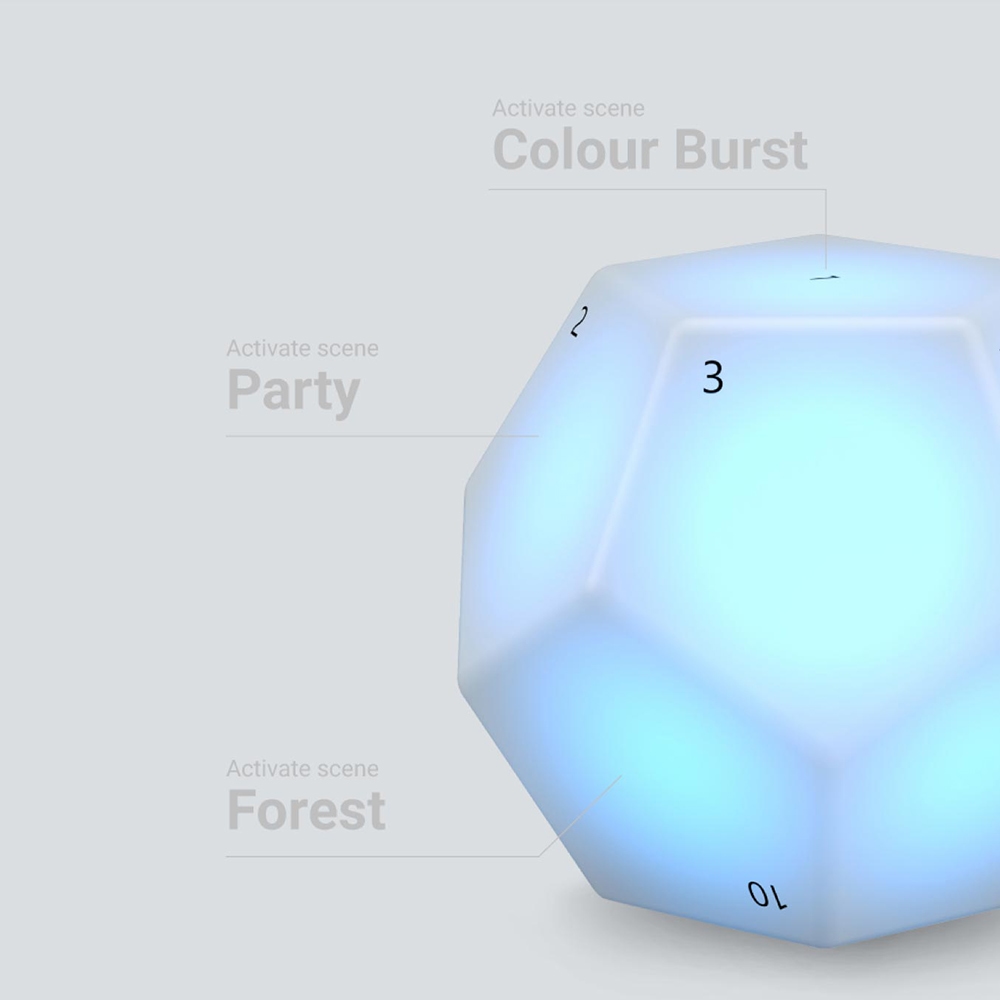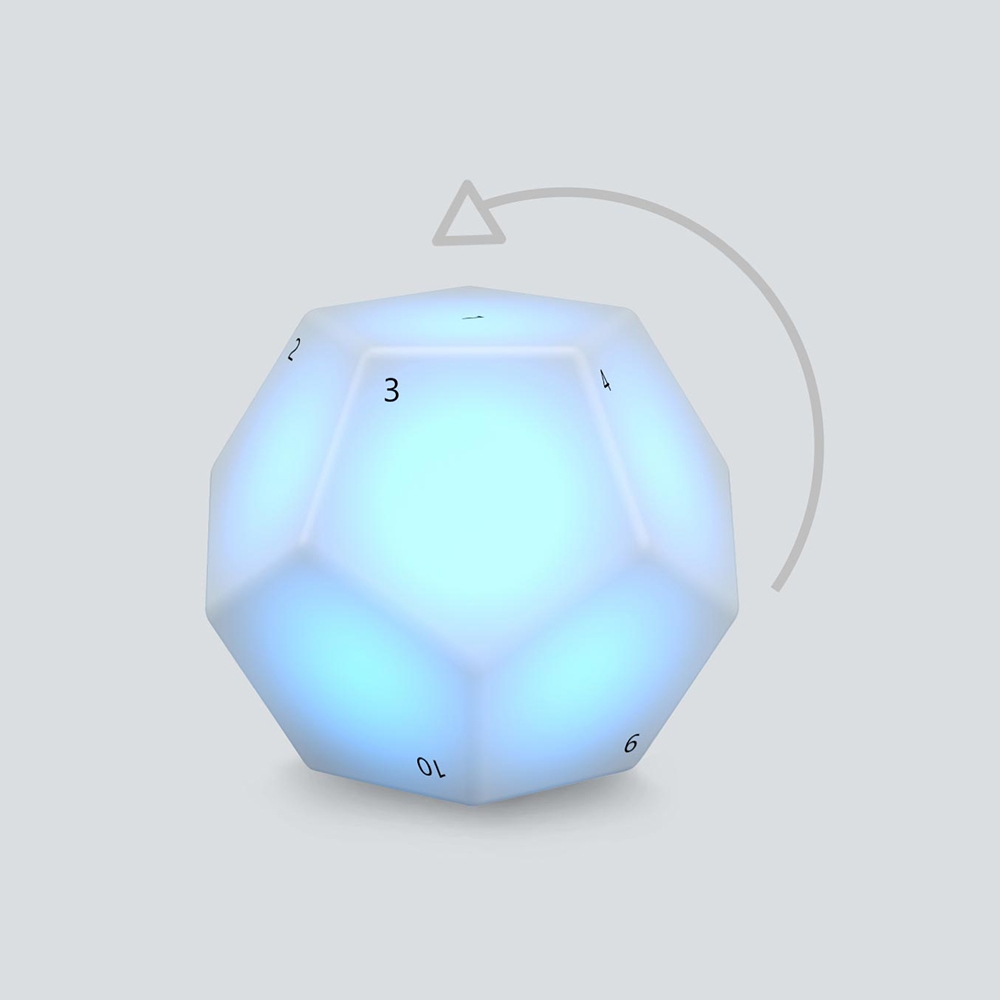 Rotation Control
Spin clockwise to brighten your lights, and reverse course to dim.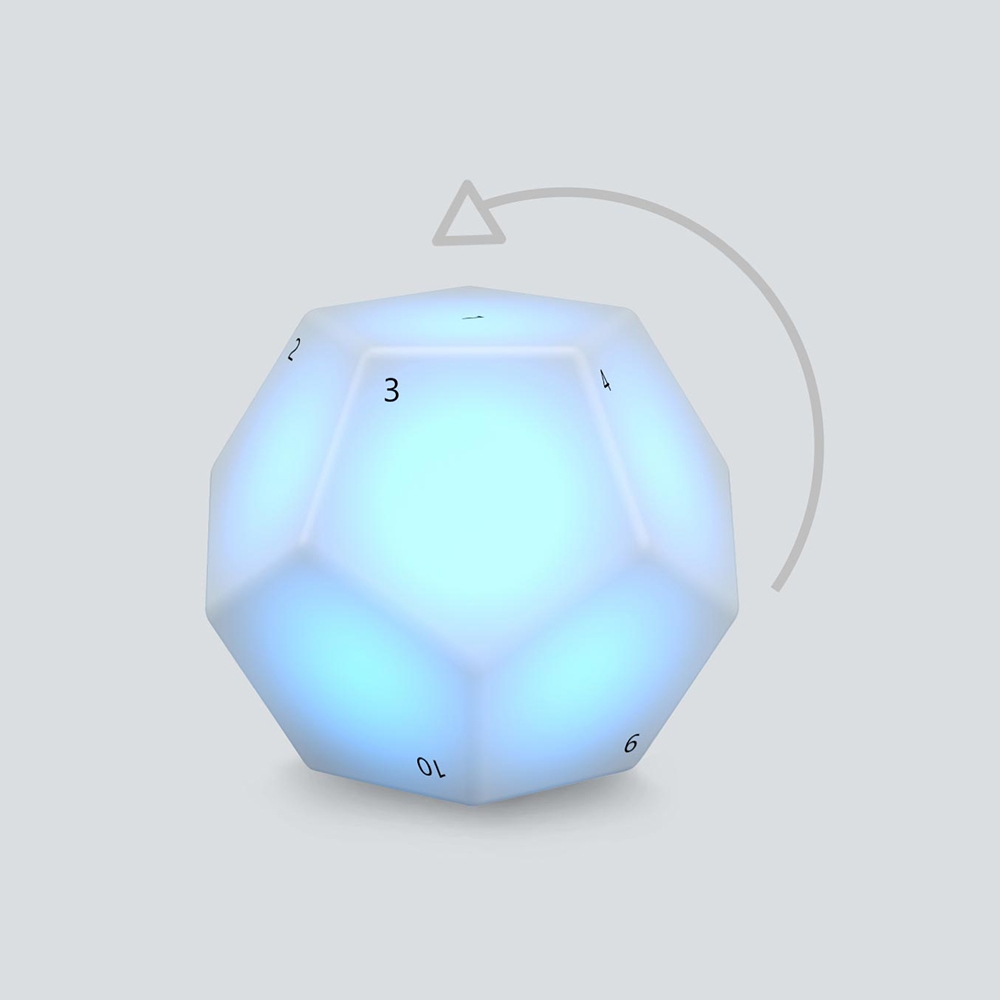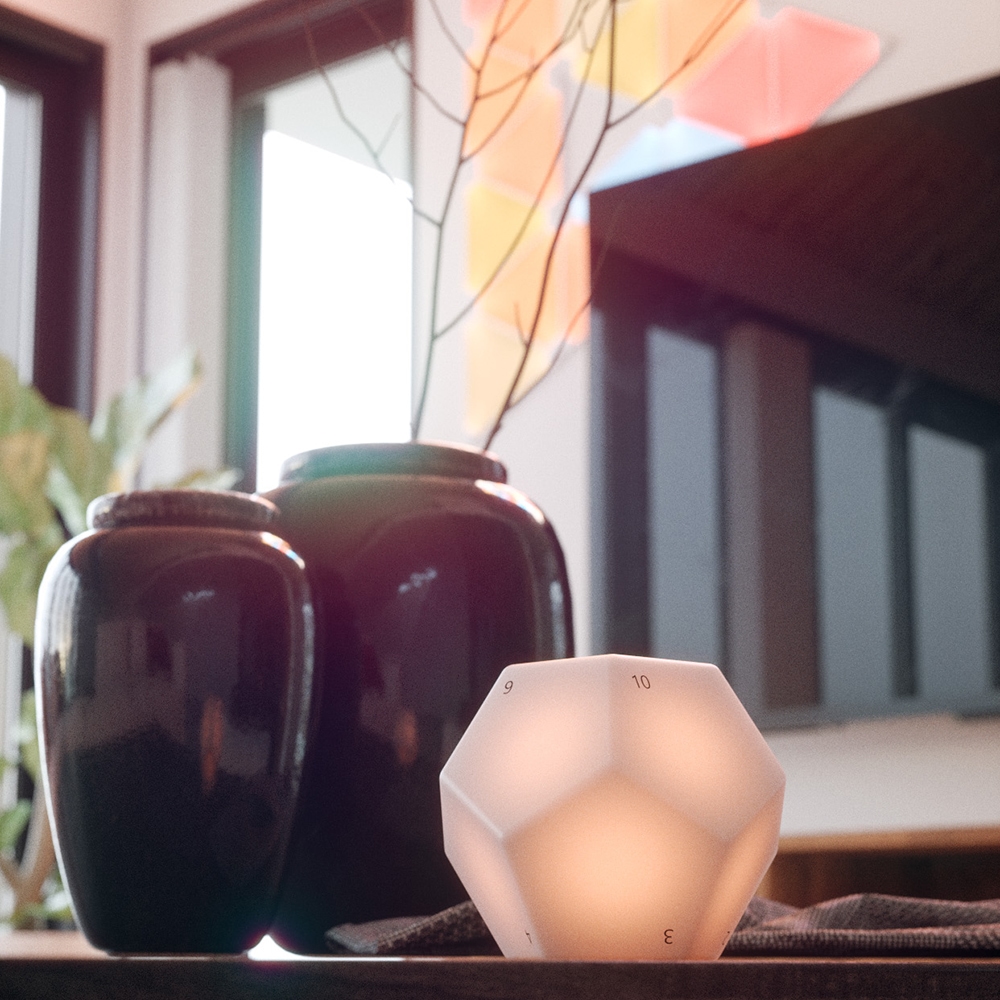 Finally, Beautiful Tech
Looks like art, works like magic. This alluring design is sure to start conversations.