Popular kits for gamers and streamers
ALL MAJOR NANOLEAF PRODUCTS ARE COMPATIBLE WITH R Λ Z Ξ R CHROMA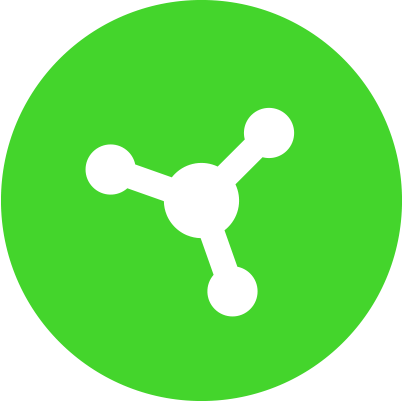 Combine the brilliant colours of the Nanoleaf Canvas and Light Panels with Razer Synapse in the Chroma ecosystem! The integration creates real-time lighting effects, offers touch controls for in-game activities, and syncs lighting effects across your devices.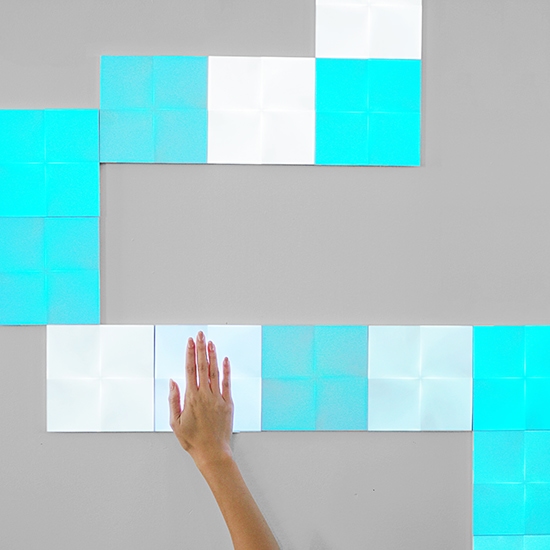 Multiple Commands In One Action
The Nanoleaf Canvas' unique touch controls let you customise an infinite number of commands.
Touch a Canvas square to perform any task ranging from simple keybinds to start games or programs to complex macros for more detailed execution.
Easy To Set Up
For the Nanoleaf x Razer Chroma RGB integration, you'll need your Nanoleaf Canvas or Light Panels and Razer Chroma gear (keyboards, mice and mouse pads).
Once the lights have been paired to a device, simply follow the Synapse software setup on Razer's website.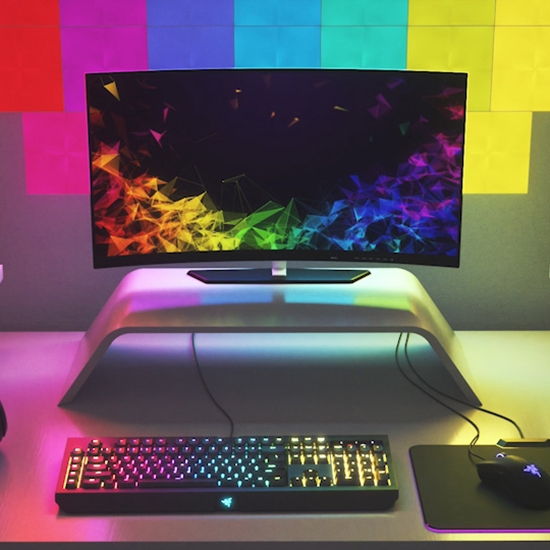 ALL NEW NEXT GEN CHROMA STUDIO
For advanced Razer Chroma™ capabilities
Make your desk a canvas with the all-new advanced lighting config tool that allows you to create various lighting effects and synchronise across multiple devices, while following the exact placement of your devices on your desktop. You can also download other users uploaded profiles and more from the Chroma Workshop.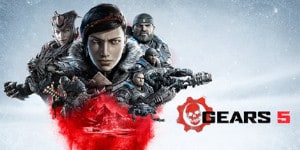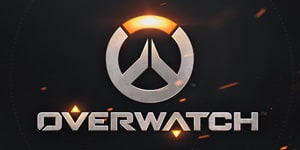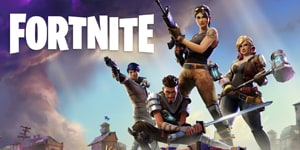 This is where your RGB dreams come true. With the Chroma Workshop, you can colour, configure, and customize all your Razer Chroma™ devices to build the ultimate immersive battlestation. Apply in-game lighting effects, download standalone apps, and even discover stunning profiles submitted by the Razer community.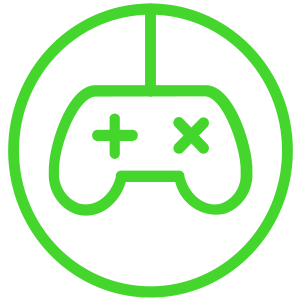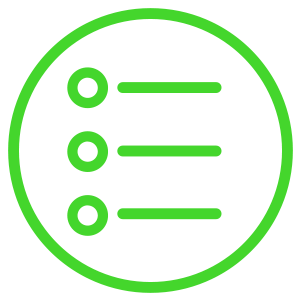 Profiles
You can download hundreds of profiles in the gallery for inspiration and even upload your very own creations
Downloads for your Chroma Studio
FAQ, Configuration, Troubleshooting
for Windows 10, Windows 8, Windows 7
MSI ONLY COMPATIBLE WITH NANOLEAF CANVAS AND PANEL PRODUCTS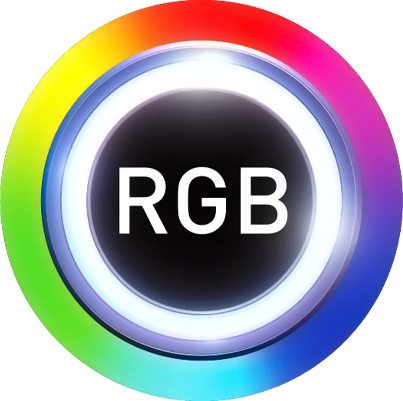 MSI Mystic Light provides you complete control of RGB lighting of your PC in one software, including your RGB motherboard / graphics card and PC case lighting.
With Mystic Light Sync compatible Nanoleaf products, you can extend your designs beyond your PC and add some glowing vibes to your whole gaming setup.
With Ambient Link, game developers are able to create profiles for their games. Users are able to sync their compatible lighting and accessories such as Nanoleaf Light Panels, and experience ambient lighting simulated from in-game colour schemes.
How to setup Mystic Light
SUPPORT MODEL:
Motherboard:
(If your computer OS is below Windows 10 Version, please download Mystic Light 3 software)
Intel: X299 / Z490 / B460 / H410 / Z390 / Z370 / H370 / B365 / B360 / H310 Series
AMD: X399 / X570 / B550 / X470 / B450 Series
Graphics Card:
Nvidia: GeForce RTX™ 20 Series / GeForce® GTX 16 Series
AMD: Radeon™ RX 5000 Series
Laptops:
GT / GS / GE / GP / GL / Alpha / Bravo Series Laptop
With per-key RGB keyboard and 10th gen Intel processor (or newer)
Desktop & Monitor:
Peripherals:
Keyboard: VIGOR GK30 / VIGOR GK50 LOW PROFILE
Mice: CLUTCH GM30 / CLUTCH GM11
Headset: IMMERSE GH50
SUPPORT MODEL:
Laptops:
GT / GS / GE / GP / GL Series Laptop
With per-key RGB keyboard and 8th or 9th gen Intel processor
SUPPORT MODEL:
Motherboard:
(Only for Windows 8 / Windows 7 User)
Intel: X299 / Z370 / H370 / B360 / H310 Series
AMD: X399 / X470 / B450 Series
Graphics Card:
Nvidia: GeForce® GTX 10 Series