HDANYWHERE – ActiveWire MAX HDMI Cable
ActiveWire MAX is a long-range (8,10,15 and 20m) active HDMI cable with maximum bandwidth capabilities, supporting 18Gbps and resolutions up to and including Ultra HD 4K 60Hz 4:4:4.
£150.00 – £225.00 inc VAT

Our technical team is on hand to solve any problems or help you find the ideal solution.
Description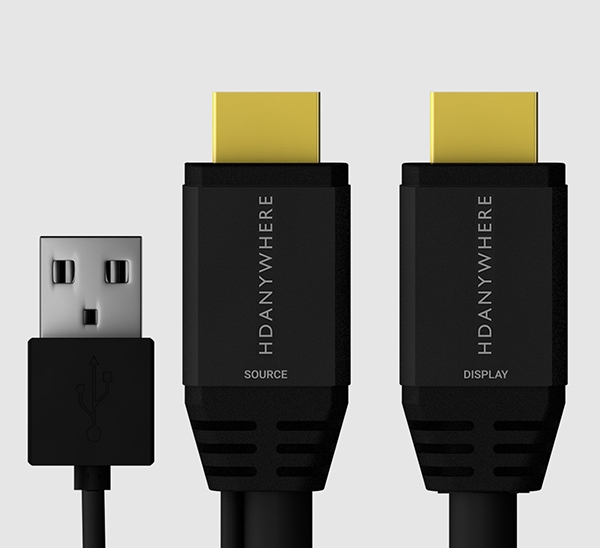 ActiveWire Max is a long-distance active HDMI cable with a high bandwidth capacity. End-to-end support for the entire HDMI 2.0 (a/b) data bandwidth of 18Gbps.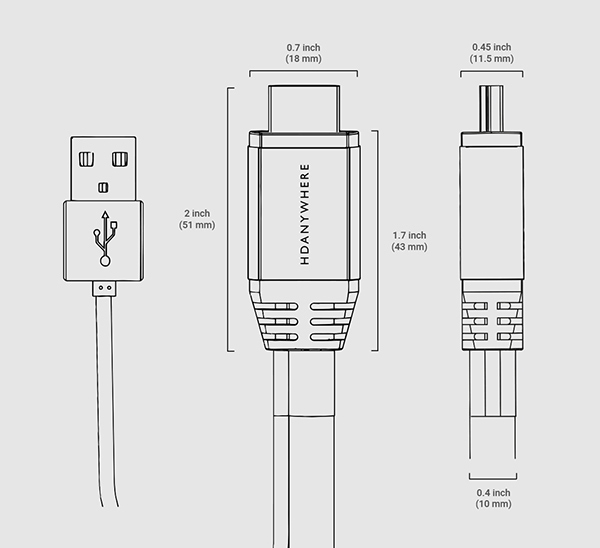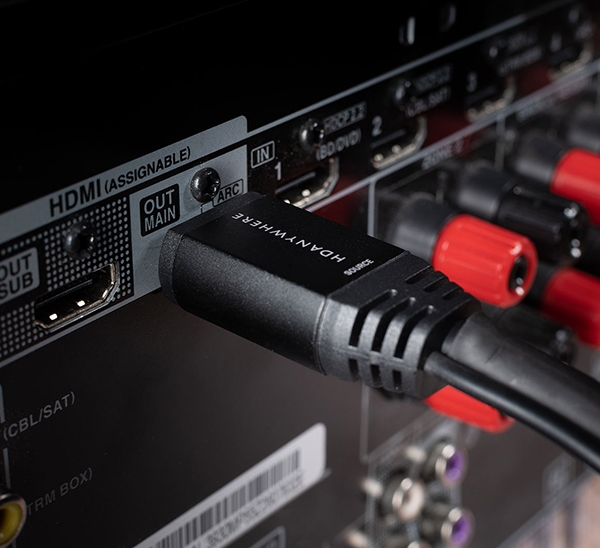 HDMI® 2.0 compliant (a/b)
18Gbps High Speed data rate (end-to-end)
Supports all resolutions up to and inc. Ultra HD 4K 60fps 4:4:4
Supports all current High Dynamic Range (HDR) formats
Supports all current audio formats 5.1/7.1 Lossless Dolby
TrueHD and DTS-HD Surround Sound, Dolby Atmos and DTS:X
Supports CEC, HDMI Ethernet channel, and ARC features
Active copper (directional) cable with optional source-end USB-power for use as required
Precision manufactured
26 AWG 99.9% high purity oxygen-free copper conductor (8m and 10m)
24 AWG 99.9% high purity oxygen-free copper conductor (15m and 20m)
Low capacitance dielectric
3-layer shielding provides superior rejection of EM and RF interference
24K Gold Plated HDMI male connectors
RoHS Certified
Technical Specs
Voltage
Conductors

99.99% oxygen free copper

Contacts
Configuration
Insulation (inner jacket)

High-density polyethylene (HD-PE)

Insulation (outer jacket)
Layers 1 & 2 Shielding
Layer 3 Shielding
Thickness

26 gauge (8m & 10m) / 24 gauge (15m & 20m)

General
Colour
Guarantee
Product Specifications
Physical and Performance Attributes

Weight
10 grams