Full Colour at Night with EZVIS wireless security cameras
Revolutionary Colour Night Vision from EZVIZ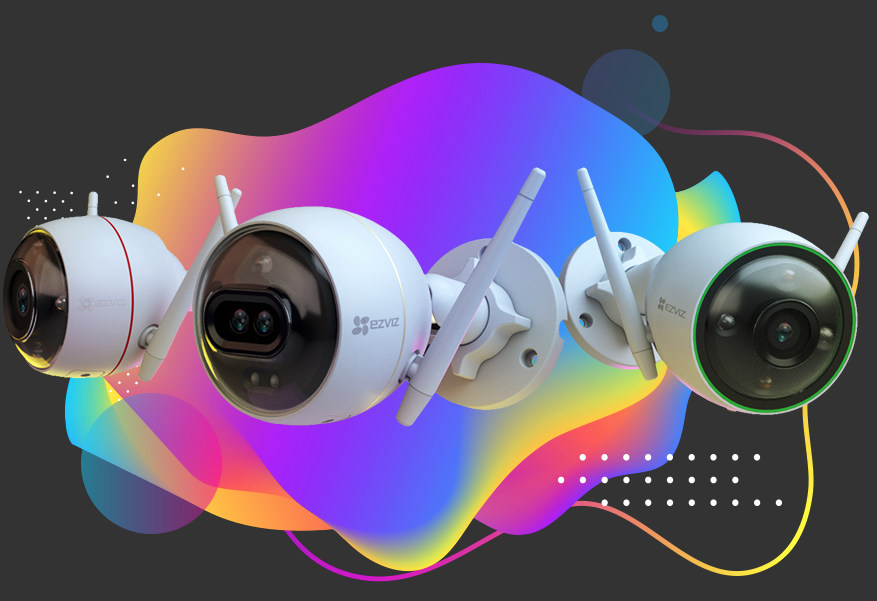 See in the dark, in colour.
The Smart & Secure are now stocking the Full range of EZVIZ Security Cameras and Door Bells.
Forget grainy, blurry and black & white footages from your security cameras. With it's revolutionary technology and algorithm, EZVIZ C3 series outdoor security cameras give you true colour videos even at nighttime. Ultimately enabling you to capture each & every detail to protect the ones you love day or night.
The EZVIZ C3 Range
The EZVIZ C3X – AI-Powered Dark-Fighter
Top of the C3 camera range with Colour Vision, Intelligent Dual Lens, Embedded AI, Human, Vehicle & Shape detection, Active Defence with Sound and Light. No need for outdoor floodlights, the camera turns night into day.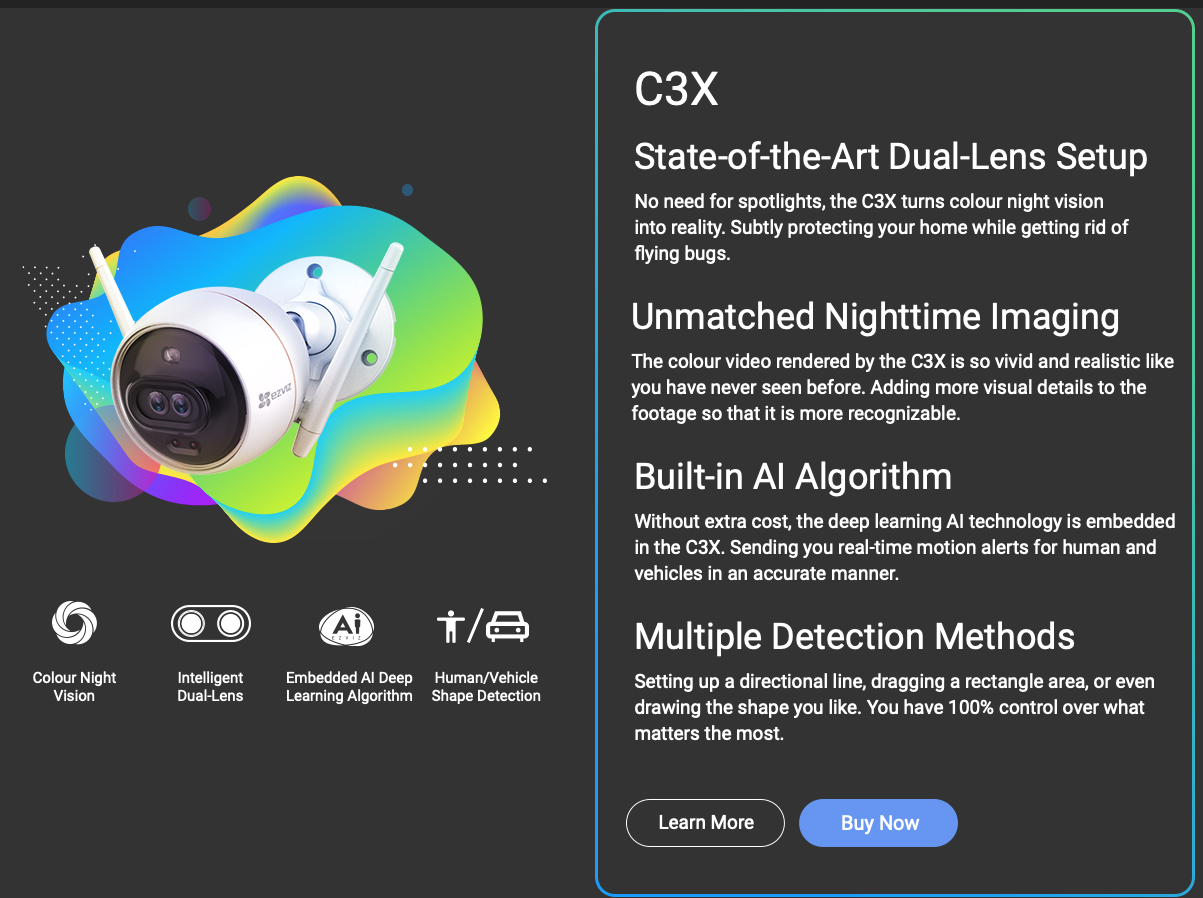 EZVIZ C3W Pro – Colour Vision,  Embedded AI, Human, Two-Way sound/talk and Active Defence with Sound and Light.
Upgraded from the best-seller, the C3W Pro comes with two spotlights that make colour night vision possible. Plus, the adjustable spotlights can also serve as the floodlights to light your way home.
The EZVIZ  C3N – Colour Vision,  Embedded AI, Human, 3 Night Vision Modes
App Features
 With the EZVIZ app you can manage and view your camera live. In addition to this you can set schedules, create detection areas and review/share previous footage.
Storage of footage
EZVIZ cameras can hold a MicroSD card (up to 128GB) for local continuous storage upon each detection, or alternatively you can sign up to EZVIZ's Cloud Storage system (subject to subscription costs)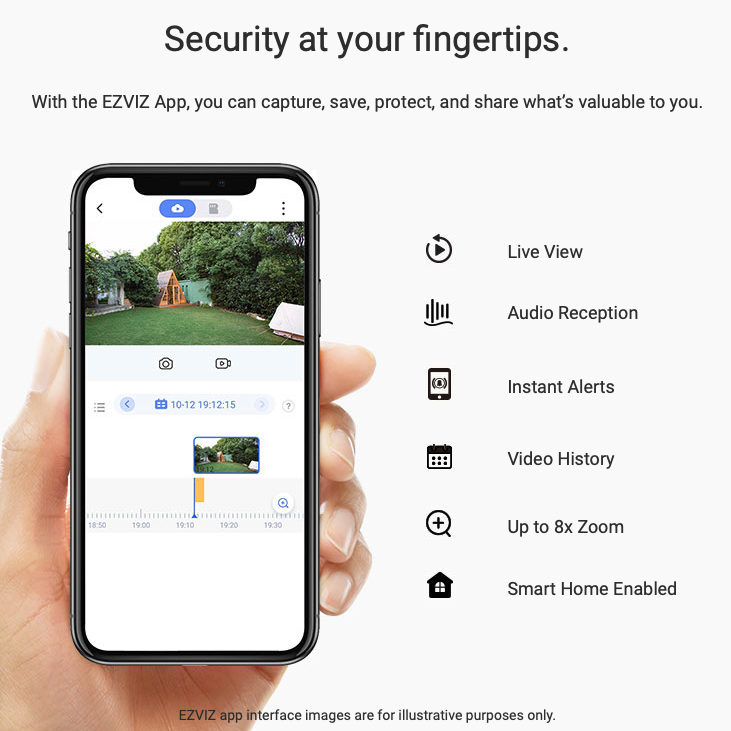 All Ezviz Products can be found here. EZVIZ Products