Did you know that it would be the Big Energy Saving Week?


Citizens Advice was working with a number of organisations to run Big Energy Saving Week 2022 from 18 to 24 January. This was a national campaign aimed at helping people cut their fuel bills and get all the financial support they are entitled to.
Due to the state of the energy market they have made this a long term campaign and is an ongoing partnership between Citizens Advice, the Energy Saving Trust and the Department of Business, Energy and Industrial Strategy with the support of numerous organisations, charities and businesses.
The campaign focusses on making homes more efficient – bringing down your usage helps not only reduce the overall cost but also reduces your carbon footprint.
At The Smart & Secure Centre we carry a range of products from Hive, Tado and Google Nest that can turn your current heating system into a Smart Heating System.

The main advantage of such a system is that it can be location aware – so when you are not in the property it doesn't get heated, that is unless the temperature drops below safety levels where pipes might freeze and burst. The system will then kick in and ensure that your property is not flooded! So if you are not home for any reason the smart system is making sure that the property is safe.
When you return home the system would know that you are on the way back and, depending on your chosen settings, start to heat the house for you so you are not walking into a cold house.
A cool feature of this is that when you go away for a weekend, or a holiday you don't need to worry about setting 'holiday mode' or turning things off – it's all automatic and as it's location aware you don't need to tell it to turn back on when you return. Using the manufacturers apps you can use your Smart Phone to check in and see the temperature, and in some cases the humidity, just so you know that your property is safe.
Of course it also means that you can change the temperature in your house through the Smart phone app or voice assistant – Alexa, Google Home or Siri.
A number of these systems work by using weather forecasts to start the heating earlier or later to take into account the outside environment. Over time they will learn about your property and when to pre heat it.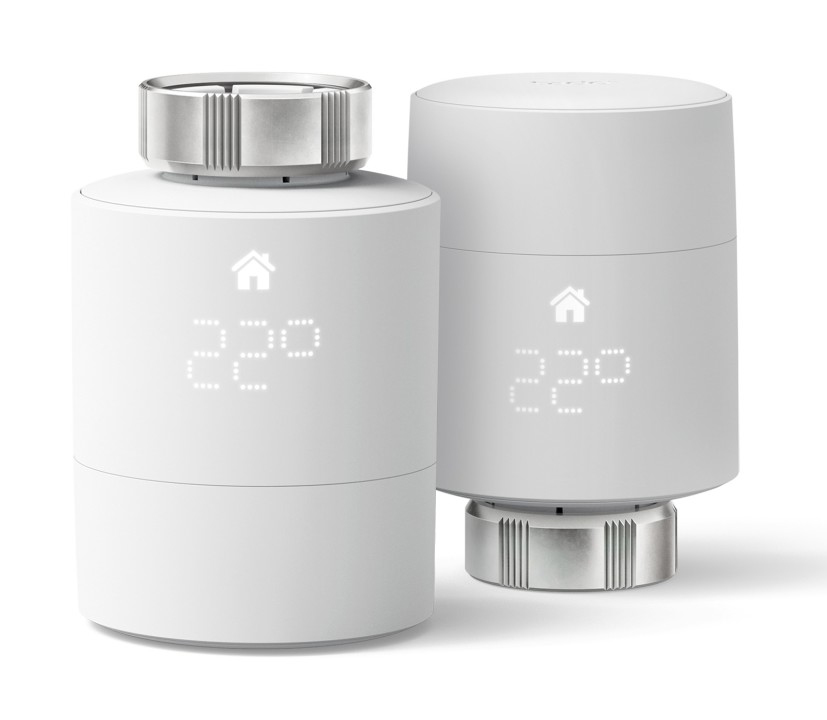 Systems like Tado can provide monthly reports to show your usage and how much you have saved. Some will even allow you to link meter reads to give very accurate data, for both consumption and carbon footprint.
By using Smart Radiator valves, such as the ones from Tado or Hive, you can also heat only the rooms that you are using. The app that comes with the products will allow you to set a schedule for when a room, such as a dining room, is being used. It's also useful if certain rooms are unoccupied for lengths of time – for example a guest room can be off most of the time, but put onto a schedule when in use.
Another option is to use devices like SpeedComfort, we recently blogged about these, and they can make a huge difference – enhancing the efficiency of your existing system. Pushing the warm air to where it is needed.
Additionally there are Smart lightbulbs, from Philips Hue, Aurora, Energiser and others that can use the same location based technology as the Smart heating systems to ensure that you don't leave any extra lights on when you leave the house. Turning them back on when you return or mimicking your presence if you want a little extra security.
Of course all these bulbs are based on the latest LED technology so themselves are very efficient – many with A++ rating.
To find out more about Smart Heating systems and the SpeedComfort range of products visit us at 93 Dudley Road, Halesowen B63 3NS (we are next to StreetBike) to speak to our knowledgable staff in our well ventilated showroom or call us on 01384 900262.