Revolutionise your home entertainment systems with the latest 4K UHD projectors and screens. If you're looking to create your own home cinema, then you've found the right place.  These set-ups are the perfect match for your living room, bedroom, or even a dedicated entertainment room. Once installed, you'll never want to go back to watching a film in the cinemas again!
What can we find for you?
Try some keywords to narrow your search such as: LED, Alexa, sensor, hub, exterior,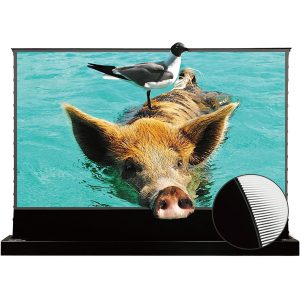 Perfect for a home theatre, watch your favorite movies with high-quality electric projector screen. Using Ultrashort throw Ambient Light Rejecting screen material, it is the perfect match for Ultra short throw Laser projectors.
A free-standing projector screen is an ideal solution when wall or ceiling installations are impractical for the common roll up projector screen. The screen has a high-density hard-core military design, which requires no punching and installation. Connect to the power cord for quick use. The S PRO Electric Tab-tensioned Floor Screen is the best ideal solution for this demand.