Proofvision are leading creators of waterproof bathroom and outdoor TV's. Experience breath-taking visuals in your garden, whatever the weather may bring. Relax in your bath whilst catching up on the latest TV shows. The possibilities are endless.
What can we find for you?
Try some keywords to narrow your search such as: LED, Alexa, sensor, hub, exterior,

Showing 1–12 of 14 results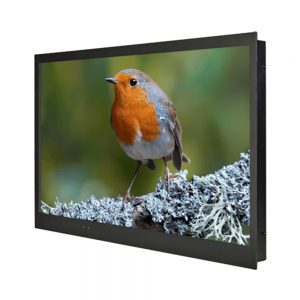 This is our most popular size. The 19″ Premium Bathroom TV is a Smart TV that comes with built-in vibration speakers and is available in a mirror, black, or white finish.