ENER-J WiFi Smart Twin Wall Sockets with 2 USB Ports (13A)
Supports a 2.4G Wi-Fi network.
Twin Sockets plus 2 USB (13A + 2.1V each USB)
Works with Amazon Alexa and Google home.
Download our APP, add the device to pair and connect with your home Wi-Fi in easy steps.
Supports status tracking, home appliances status and timely feedback to your device.
Support Max 8 timing task.
FCC, CE, ROHS, RED approval
EAN / Barcode: 7061253334604

Our technical team is on hand to solve any problems or help you find the ideal solution.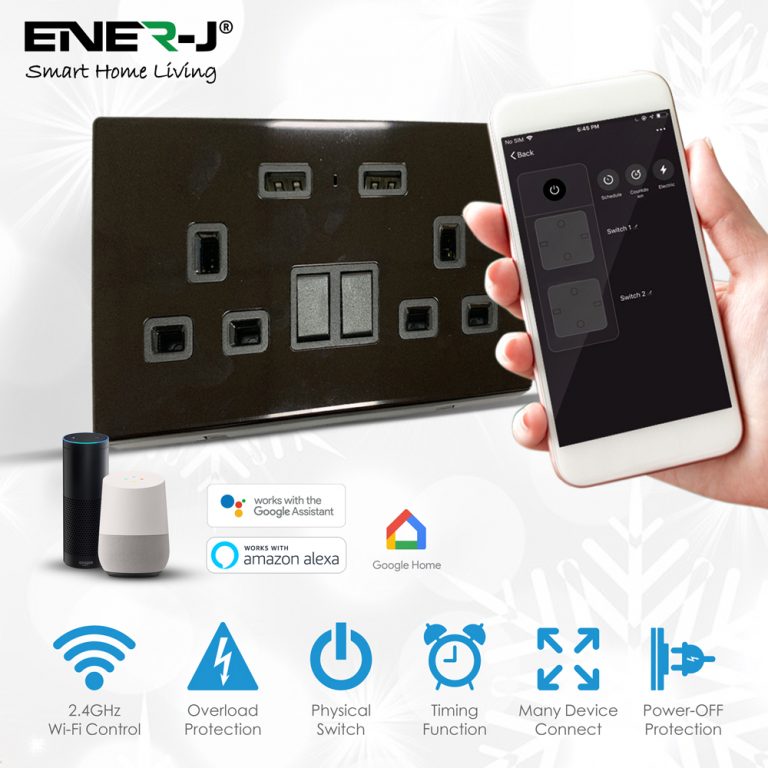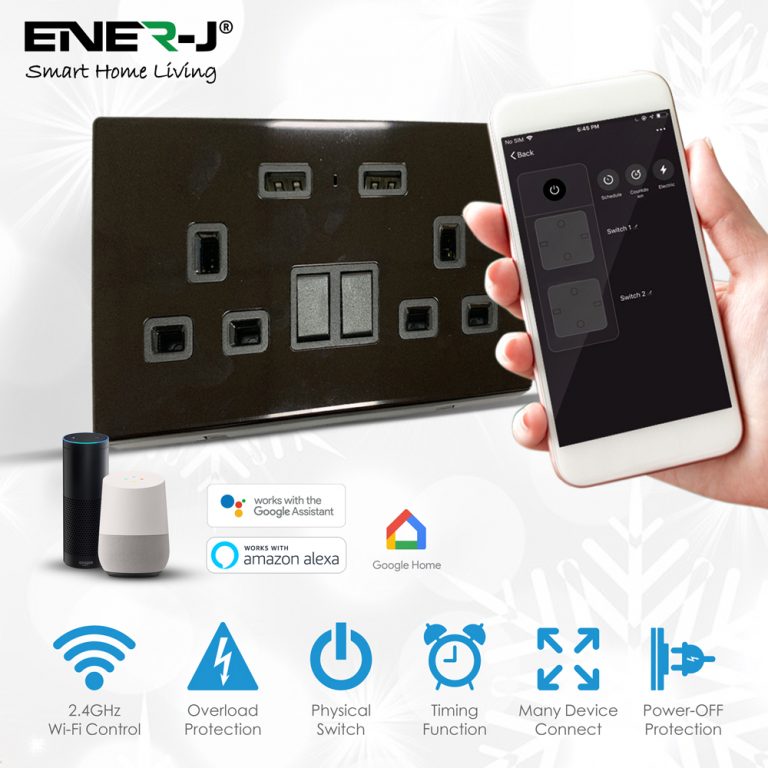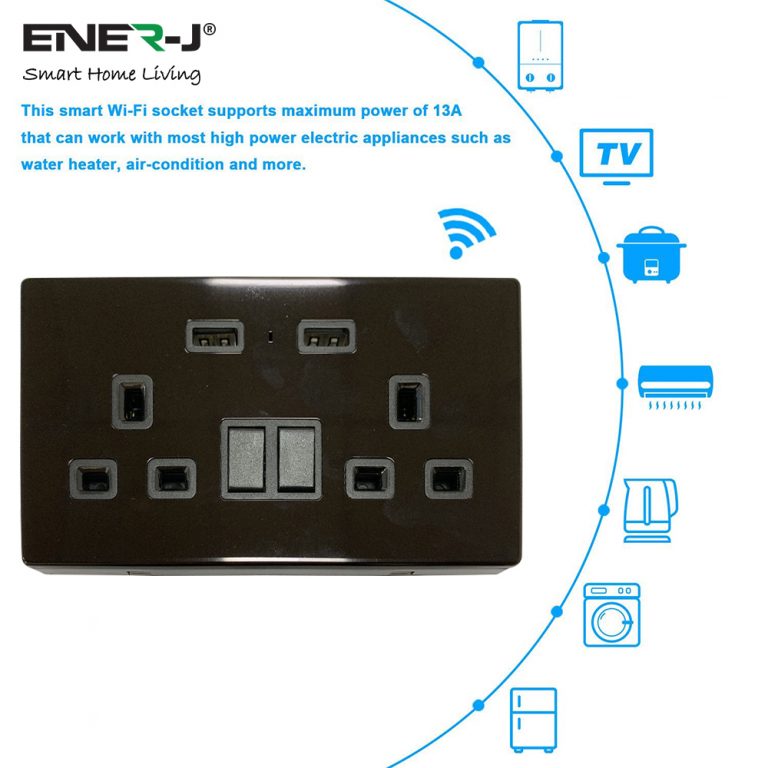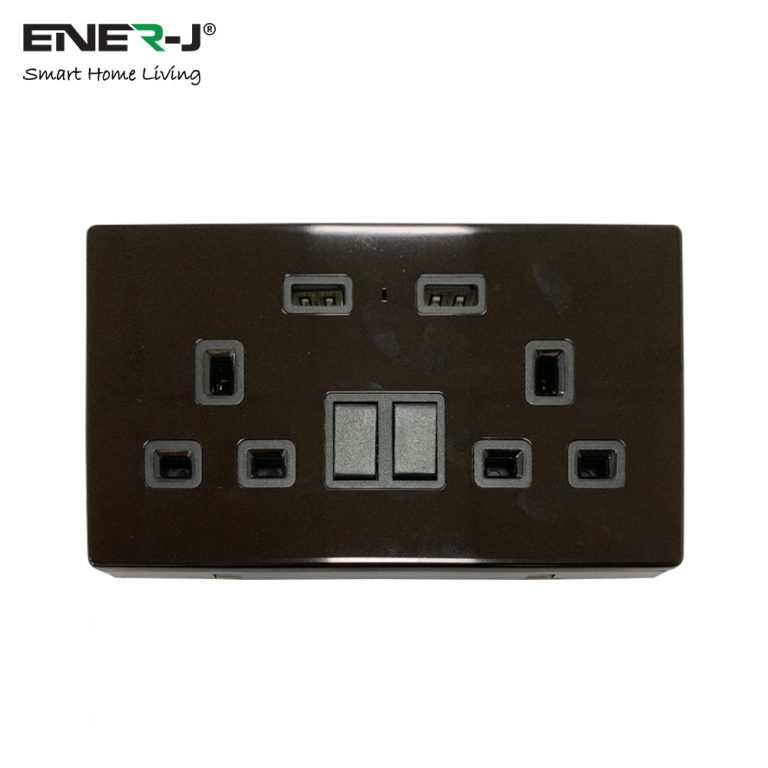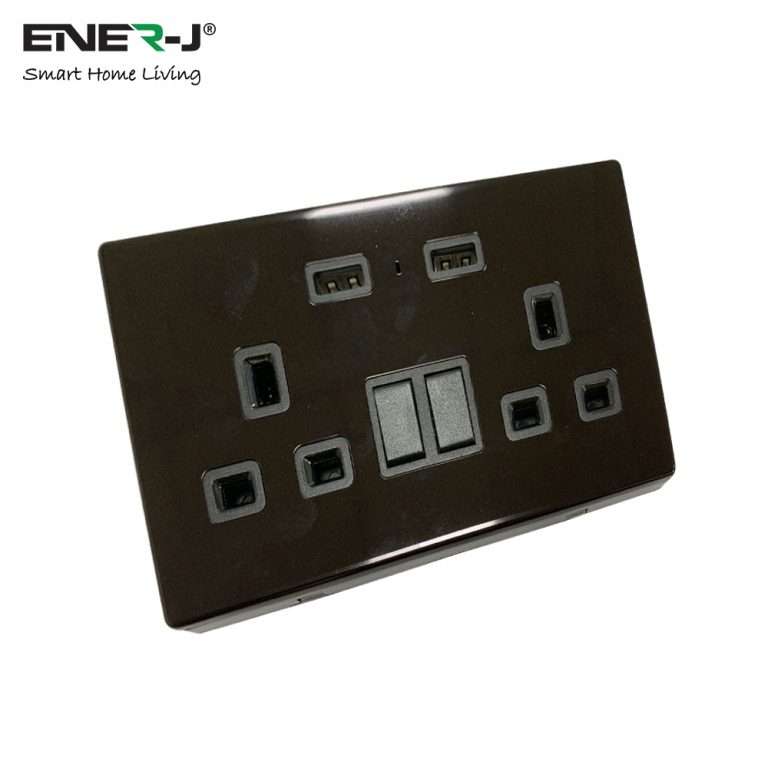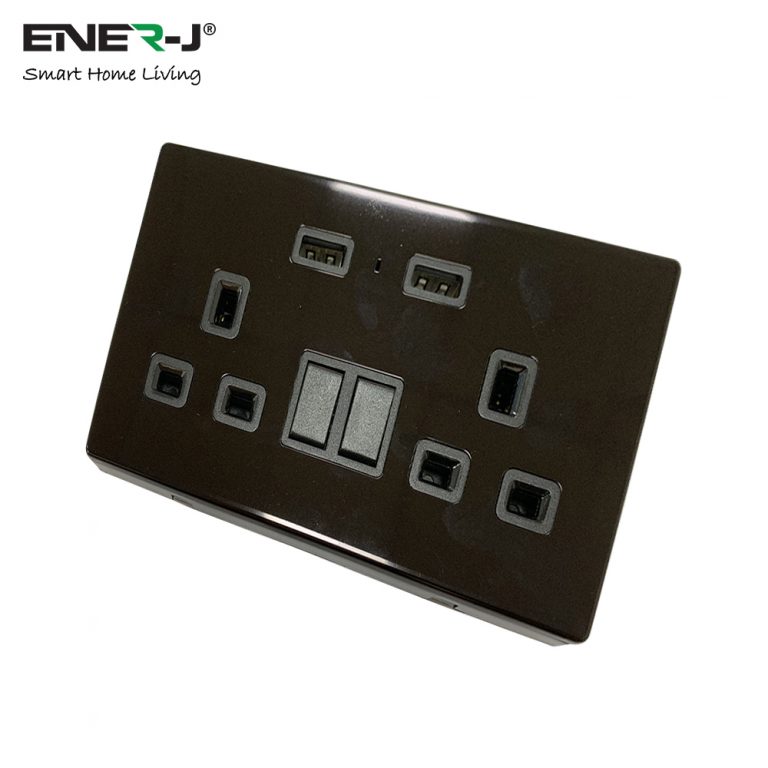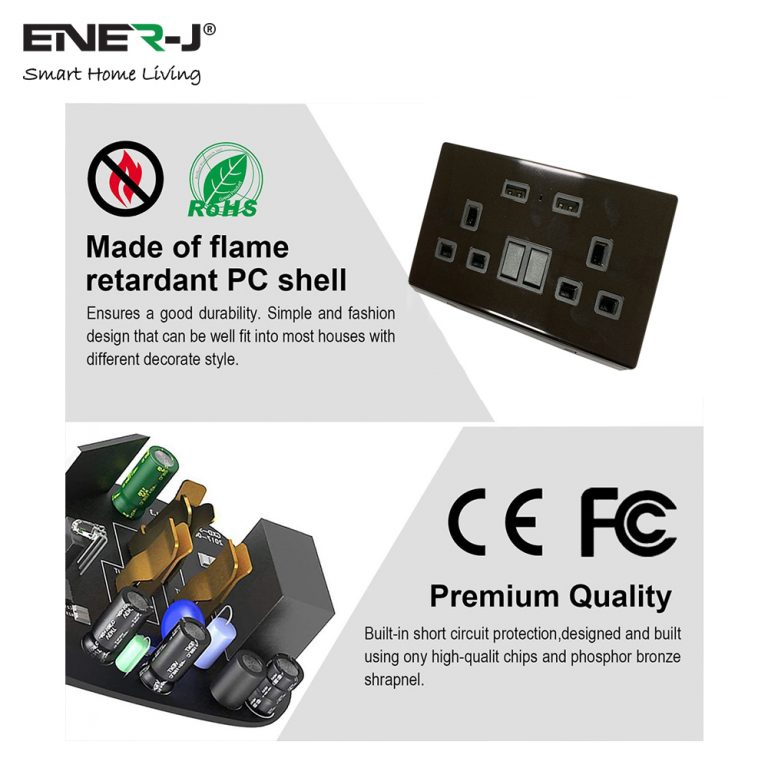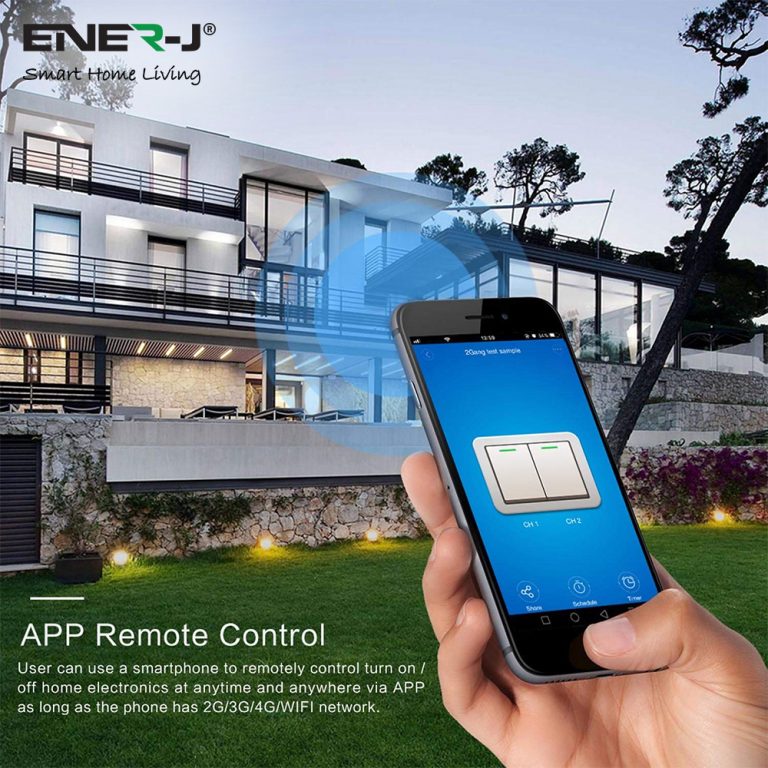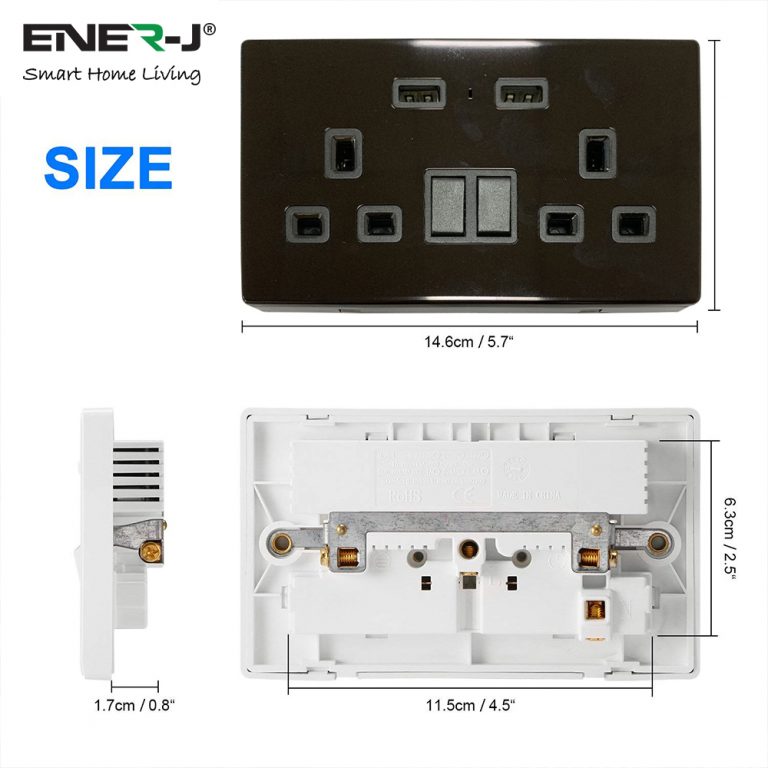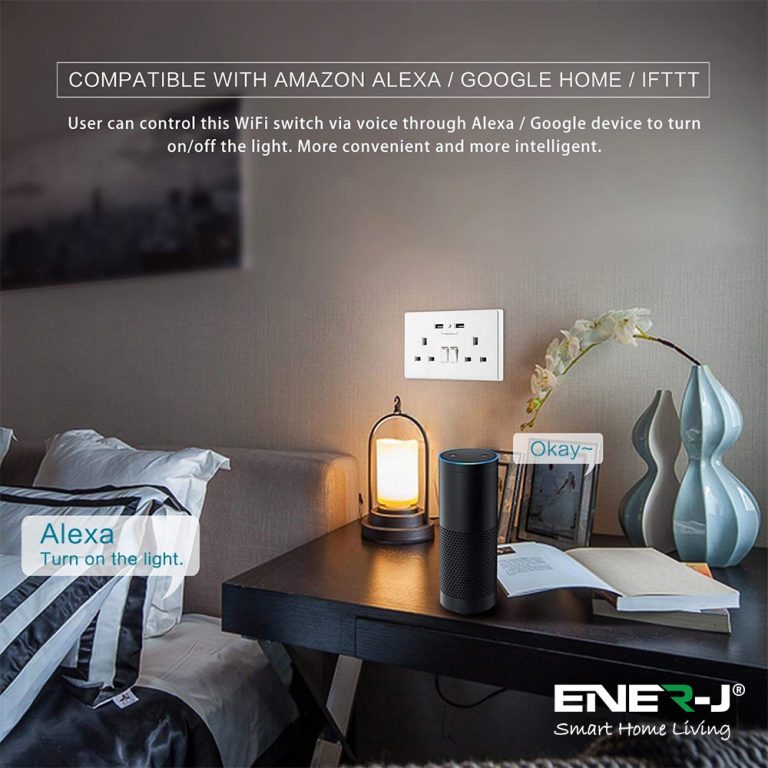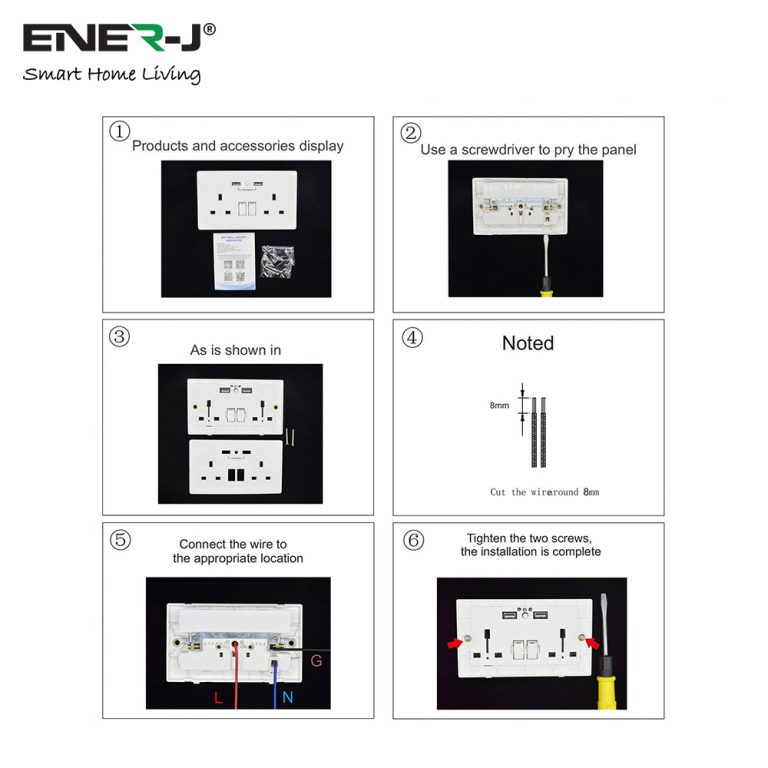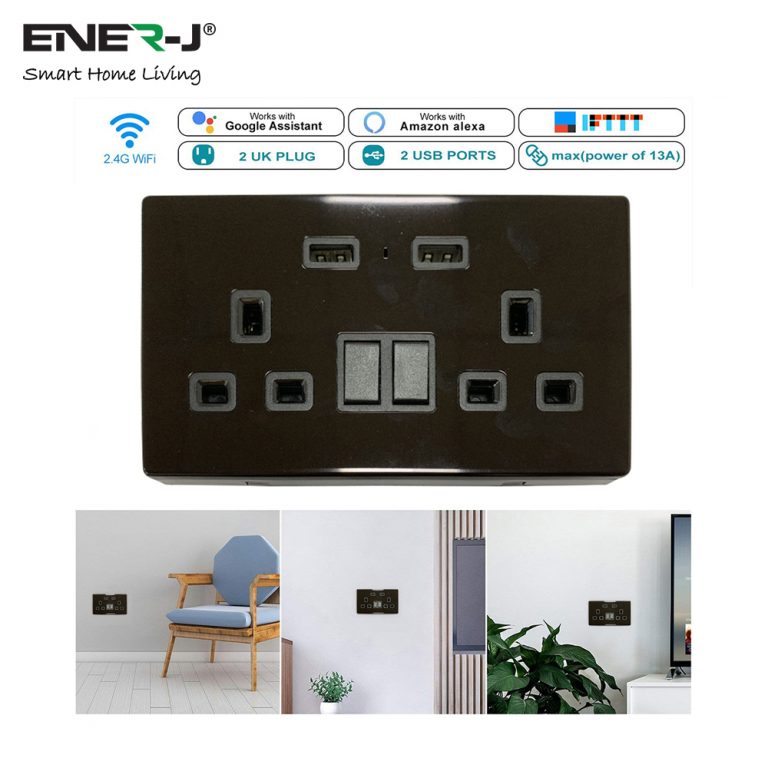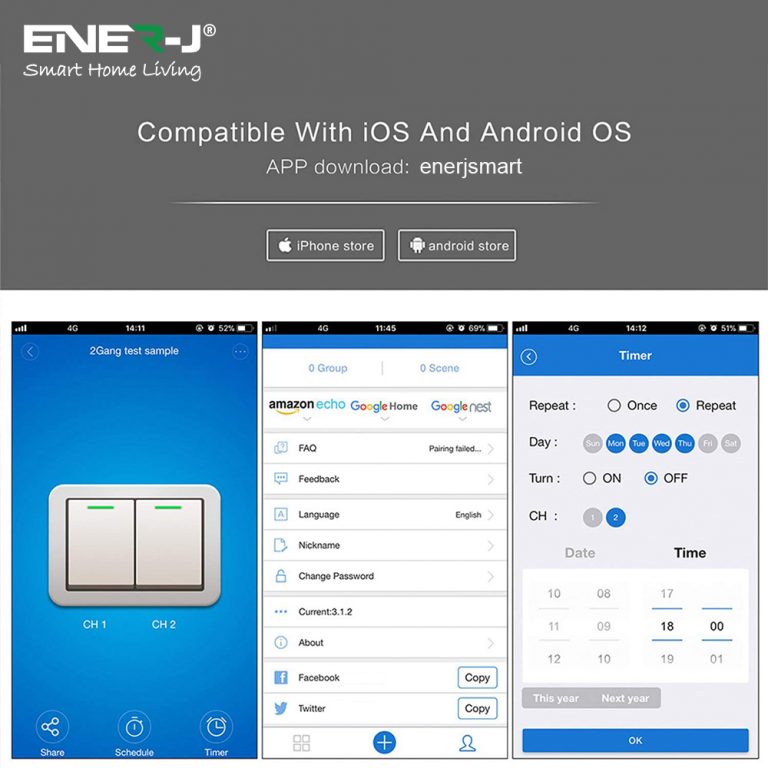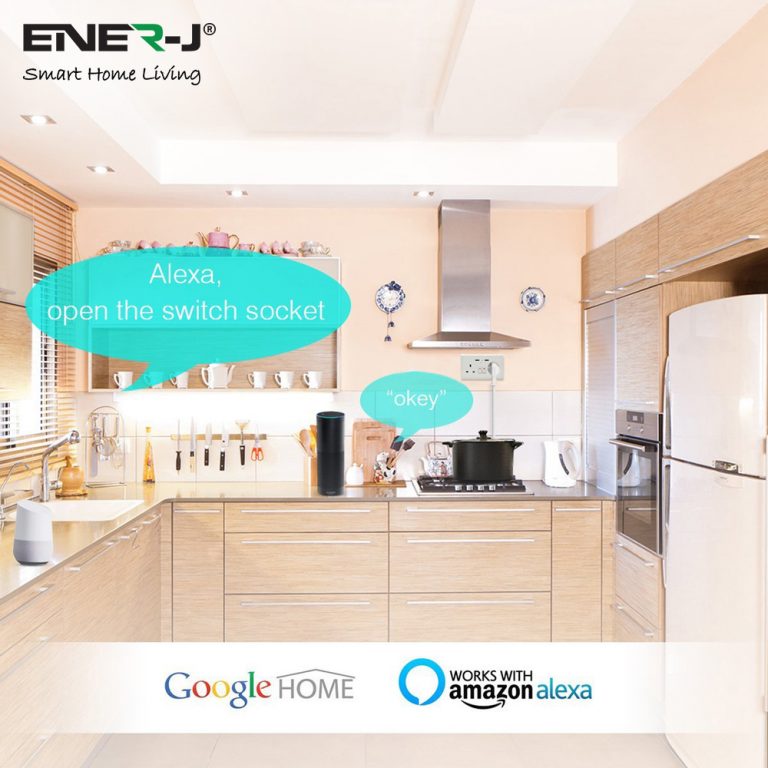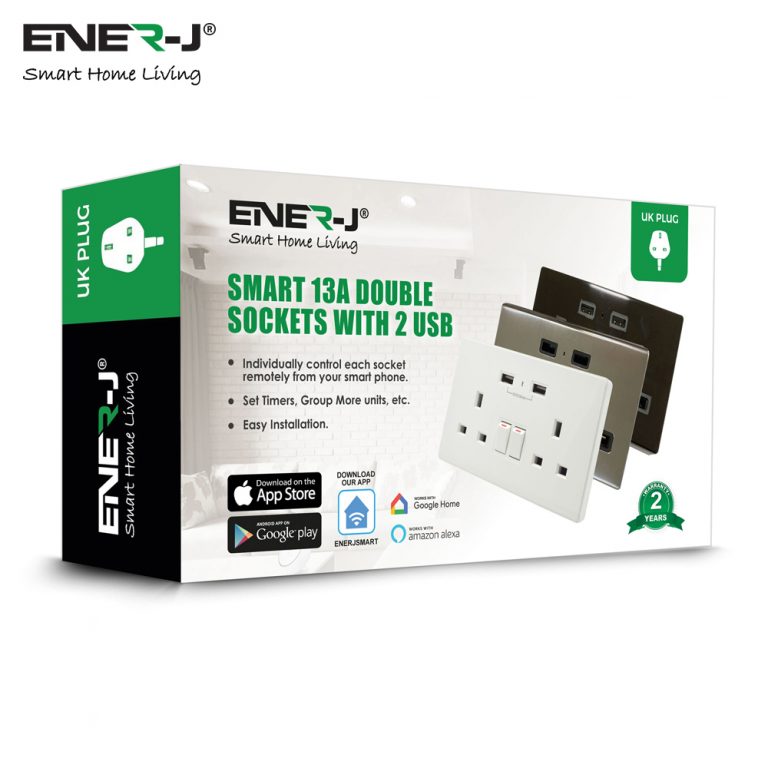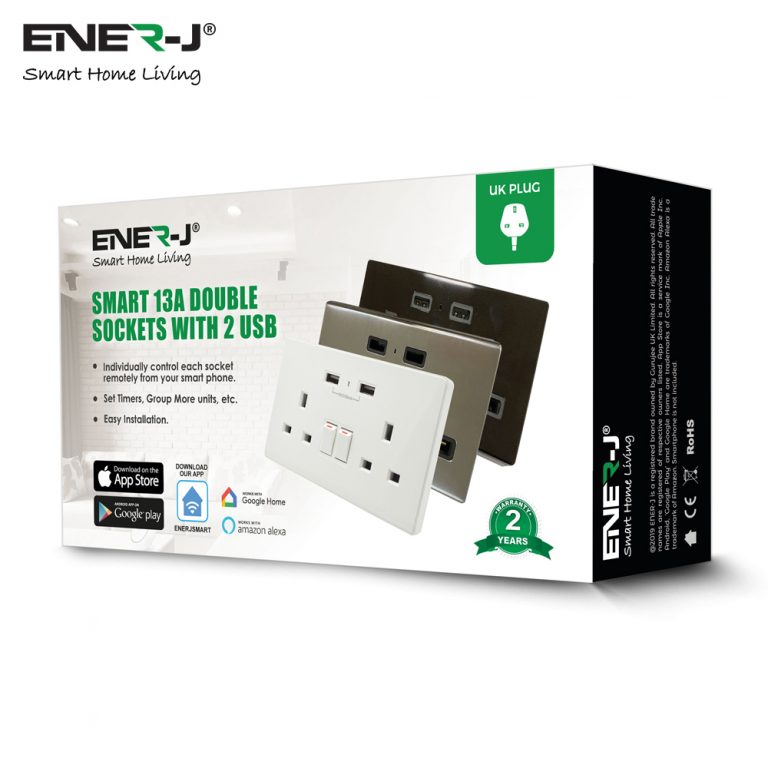 Description
Wi-Fi wall socket connects to the Internet through a Wi-Fi network and controls the power of home appliances using smartphones.
Alternatively other devices can control the socket and track the status of the wall socket at any place where network is available.
One device can support more than one Wi-Fi wall socket controller. The Wi-Fi wall socket uses Smart Link net technology so that you can easily access settings.
It also has timing function and  a power indicator to track how much energy  is being used.
Features
Supports 2.4G Wi-Fi network.
Twin Sockets plus 2 USB (13A + 2.1V each USB)
Works with Amazon Alexa and Google home.
Download our APP, add the device to pair and connect with your home Wi-Fi in easy steps.
Supports status tracking, home appliances status and timely feedback to your device.
Support Max 8 timing task.
FCC, CE, ROHS, RED approval
Product Specifications
Physical and Performance Attributes

Weight
500 grams