Ring Alarm Contact Sensor (1st Gen)
Expand your Ring Alarm system to secure each door and window in your home, and get alerts as soon as they open.
*Requires the Ring Alarm Base Station.
EAN / Barcode: 842861107999

Our technical team is on hand to solve any problems or help you find the ideal solution.
Description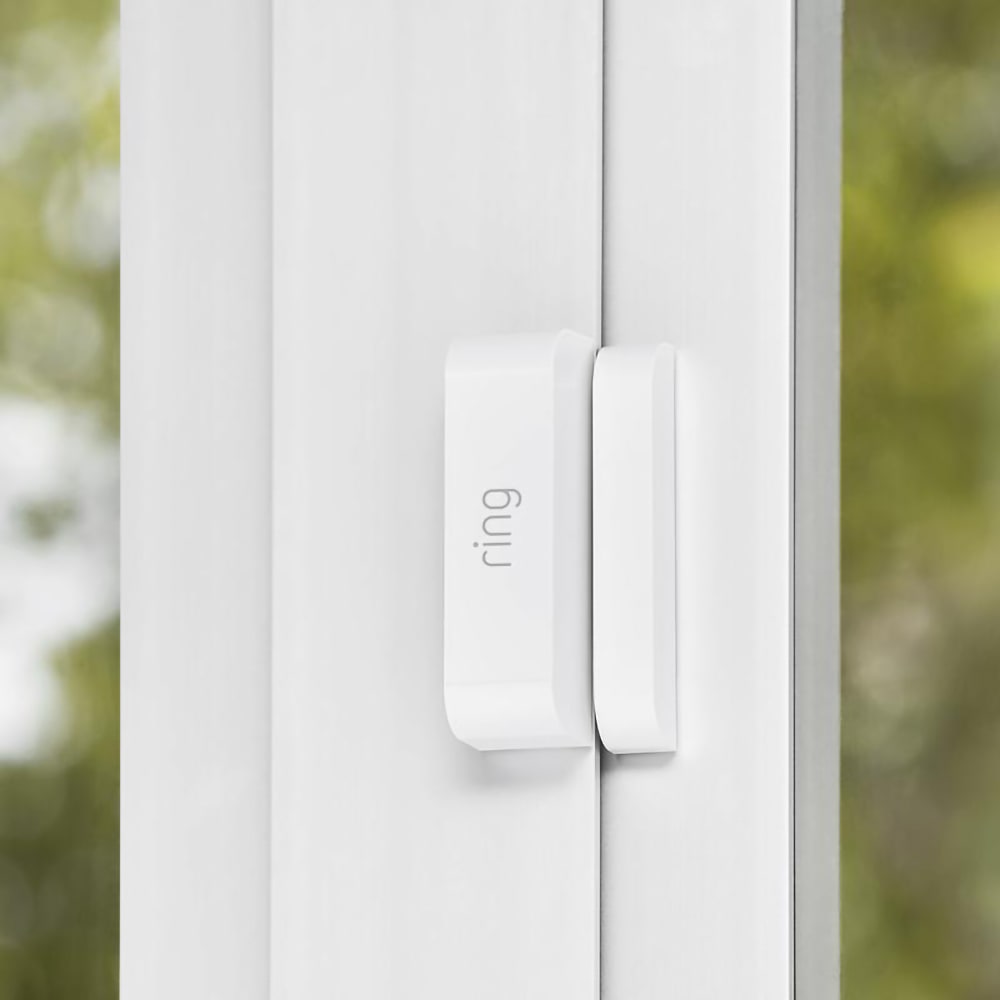 Make sure the doors and windows are shut
The Alarm Contact Sensor connects to your Alarm Base Station and easily mounts to any door or window frame in your home. Choose to get audio or mobile notifications whenever your doors or windows open, so you'll always be the first to know when something's ajar.
Requires the Ring Alarm Base Station
Triggers your Alarm if someone tampers with Contact Sensors and the system is armed in Away or Home Mode.
---
Specifications
Power
3V lithium battery included
Battery life
Approximately three years*
Connectivity
Z-Wave (76-metre range to Base Station)
Installation
Mounts to doors and window frames
Maximum distance between sensors
1.27 cm
Setup requirements
Ring Alarm Base Station (sold with Alarm Security Kit)
*Actual results may vary based on factors such as usage, location, and the environment.
Alternate Model Numbers
4SDAE9-0EU0
4SDBE9-0EU0
EAN
842861107999
Product Specifications
Physical and Performance Attributes

Weight
110 grams
Dimensions

Contact Sensor – 8.2 cm. x 2.5 cm. x 2.4 cm. (3.23 in. x 0.98 in. x 0.94 in.)

Mounting Type
Surface Mounted
Operating Temperature
0°C to 49°C (32°F to 120°F  )

Electronics Attributes

Battery Life (Estimated)
8 Months per charge