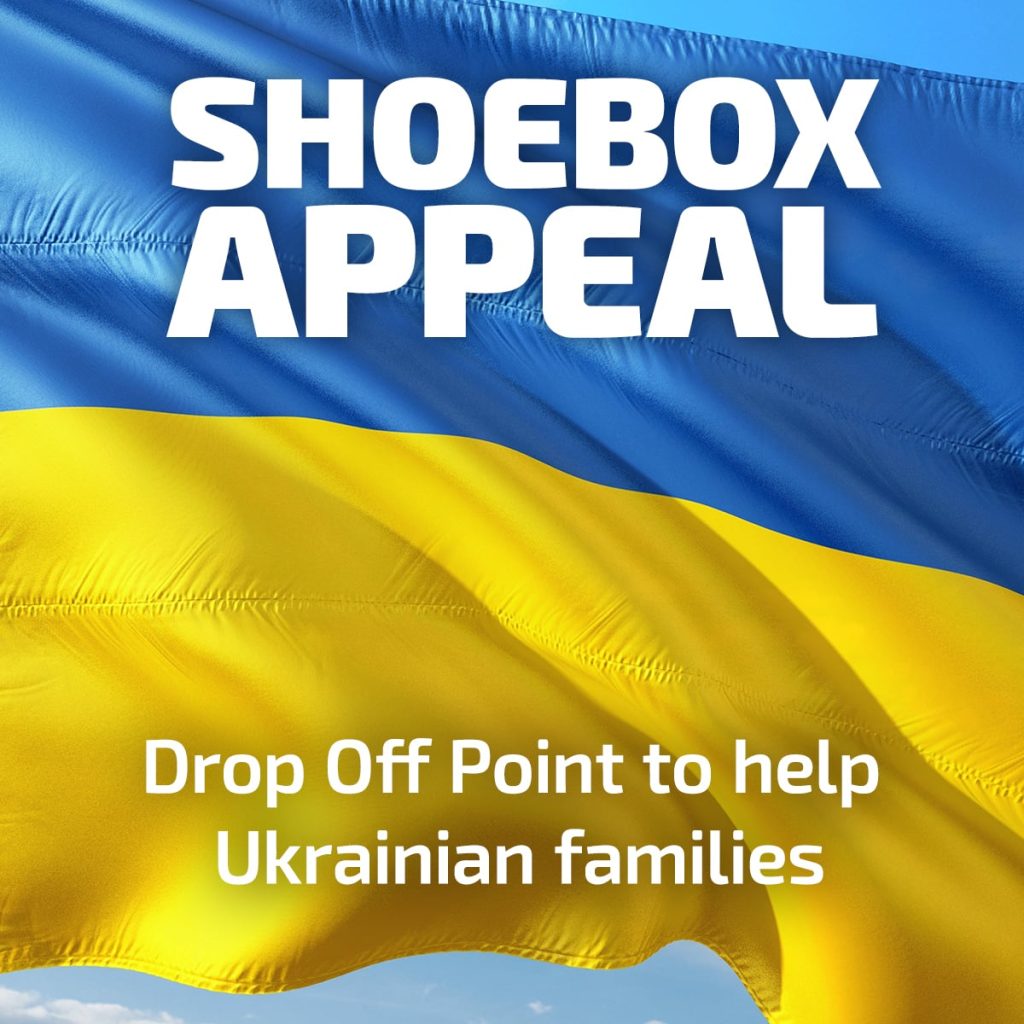 The Smart & Secure Centre (93 Dudley Road, Halesowen, B63 3NS) and EasyGates Ltd (Unit 16, James Scott Road, Halesowen, West Midlands, B63 2QT) are your local drop off points for shoeboxes or similar to help families from Ukraine.
They will be delivered to The Lighthouse Centre in Dudley and then sent on to Poland near the Ukrainian border. This is all being coordinated by Dudley Community Polish Church. Boxes can be dropped off Monday – Friday between 9am – 5pm, Saturday 10am – 6pm. The last date for receiving donations will be Thursday 10th March 2022. Any donation that you can make means so much, thank you!
Boxes can contain unused:
Gloves, hats, scarves, NEW underwear, and socks (adults, children/babies).
Toiletries towels (no need to box) and wash cloths, toothbrushes, toothpastes, shower gels, shampoos, soap…
Sanitary products.
Nappies
Baby wipes, nappy cream, infant formula milk (including lactose-free infant milk, gluten-free infant milk), new baby bottles, liquid infant paracetamol.
First aid kits: ACE Bandage, gauze, medical tape, antiseptic wash, medical gloves, band-aid, paracetamol, plasters, saline solutions, wound disinfectants, dressings, burn gels.
Torches, batteries, candles.
Unused blankets and sleeping bags are also welcomed, these can be brought in separately and do not need to be in a box.
No clothes, toys or food items are required at this time, please do not bring any of these items as we unfortunately cannot accept them.
Please label up the box as best you can for ease of distribution, ie who is it for? A man, lady, child, baby… or what it is eg toiletries, First aid etc. If you have trouble boxing items we can help.