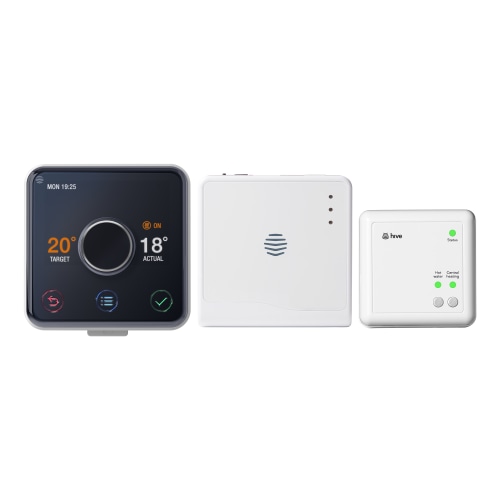 The Hive UK7004196 Active Heating Thermostat is or a conventional boiler with hot water tanks.
Read More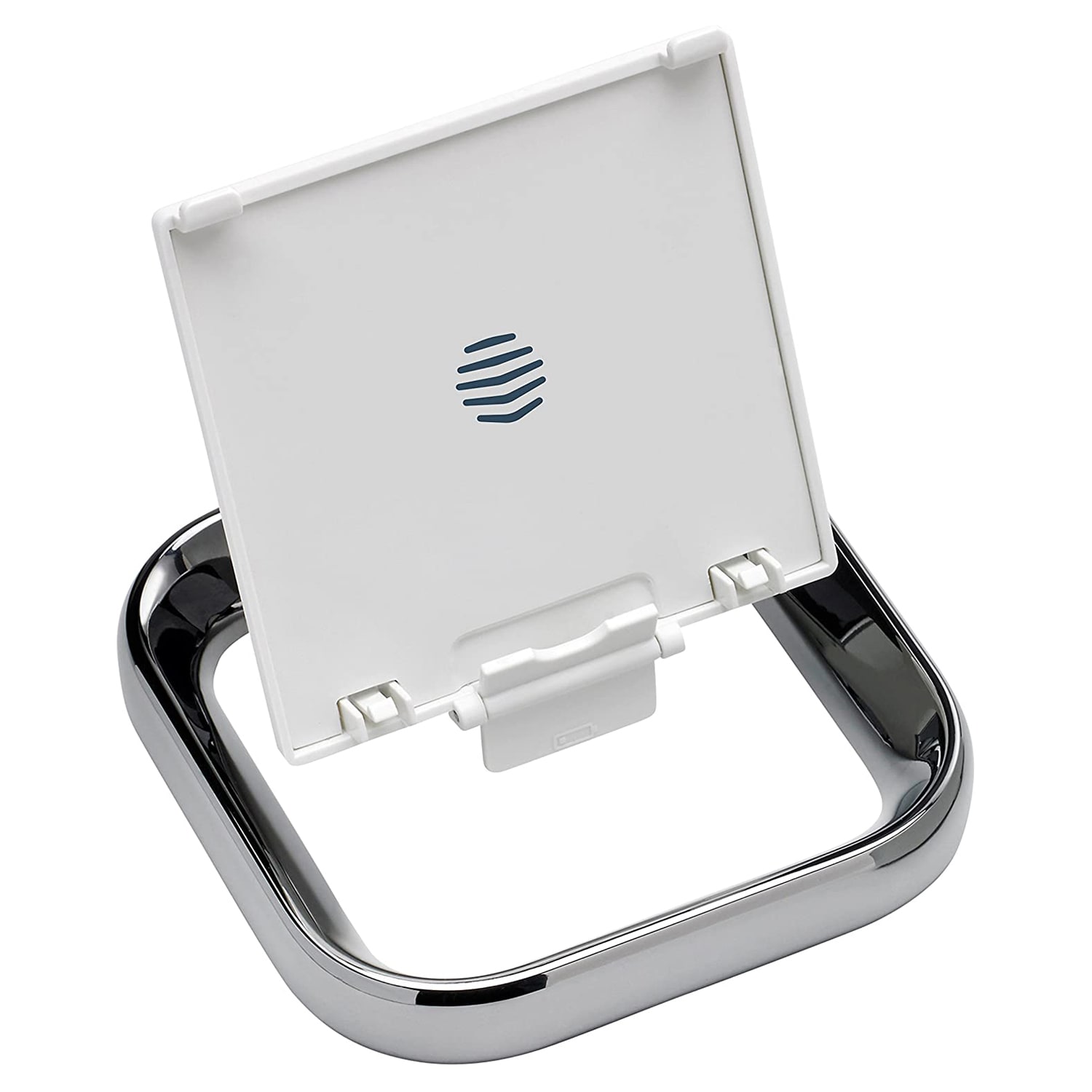 The Hive HAH2Stand thermostat stand allows you to customise where you put your thermostat for ease of use and when your thermostat looks this good, why not put it exactly where you want it to show it off.
Read More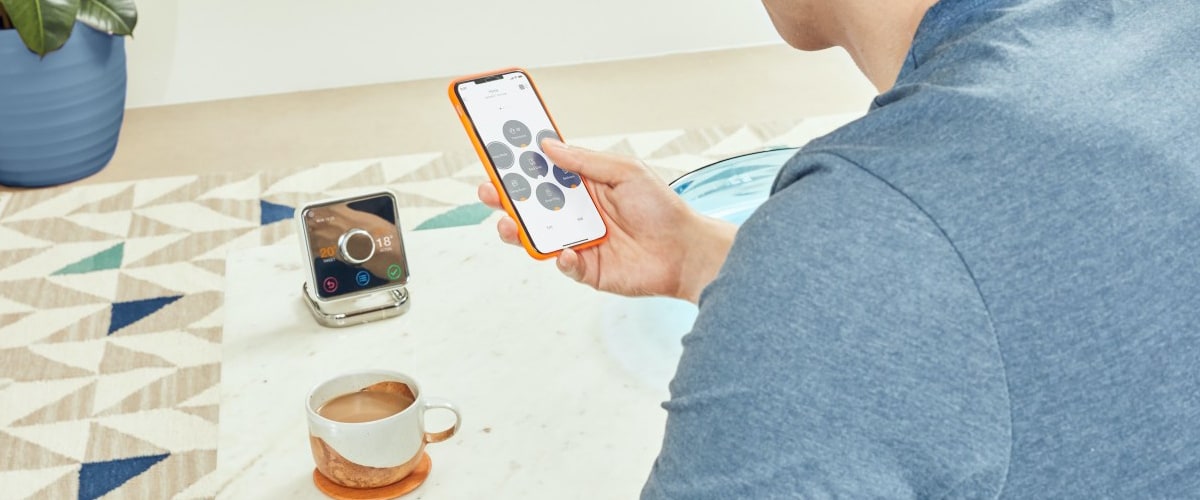 Save energy by only using your thermostat when you need it
Manage heating and hot water schedules easily from your smartphone
You could save up to £120 a year by not having to heat an empty home
Works with most heating systems and your existing energy supplier
So many ways to manage your home heating
So many ways to manage your home heating
07:00 - Wake up
Schedule the heating so it's just right the moment you get up
08:00 - Leave the house
Turn off your heating with a tap of the app when you leave the house
16:00 - On the way home
Boost the heating from your smartphone it's warm when you walk in
19:00 - At home
Manage all of your heating from the hive app
Control at your fingertips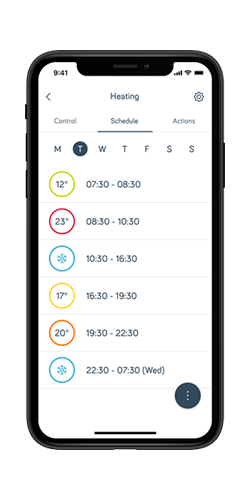 Set daily schedules
Set up to 6 time slots for your heating and hot water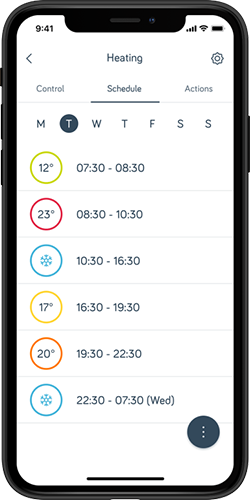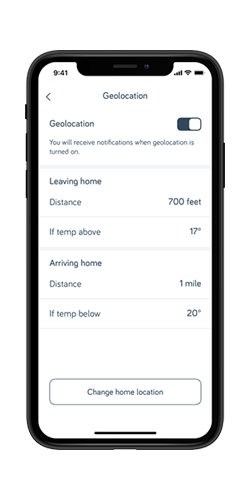 Left the heating on?
With Geolocation, your Hive thermostat knows if you've gone out and left the heating on. It can then send you a reminder to turn it off.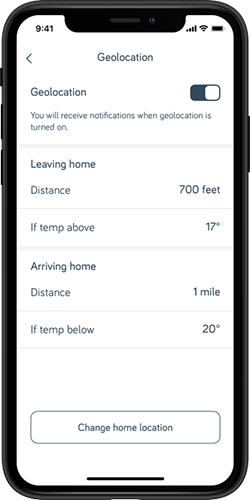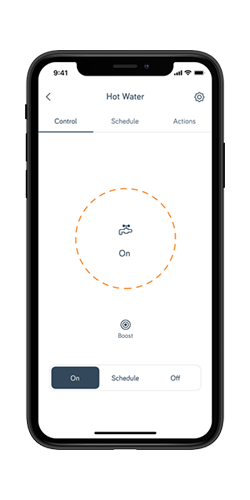 Protect your pipes
When the temperature drops below 7°C inside your home, Frost Protection turns on your heating to help stop your pipes from freezing.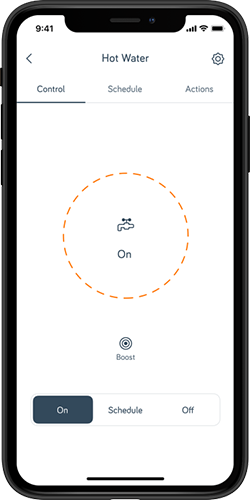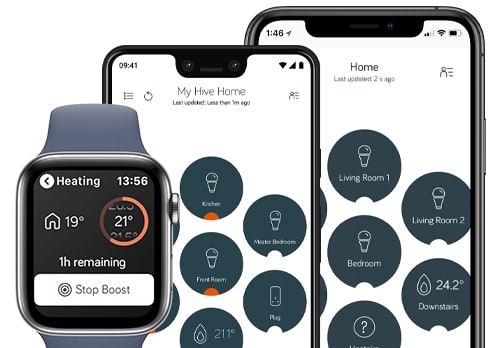 Create your own one-tap shortcuts
Control your heating from your smartphone with Hive Active Heating
You can also adjust your hot water (if you have a separate hot water tank) so you're never left with a cold shower
Set daily heating and hot water schedules
Protect your pipes with Frost Protection
Boost your heating via the Hive app if you're heading home early
Keep the temperature at home just right when you're away
Geolocation alerts provide helpful heating reminders