LIFX Candle Colour – E14 (Screw)
The Lifx Colour Candle Smart Light. Experience natural, dynamic effects that are designed to mimic to the warm light cast from a natural flame
Compatibility
LIFX Candle Colour – E14 (Screw) is compatible with the following systems: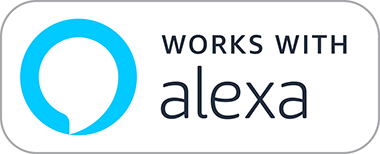 Our technical team is on hand to solve any problems or help you find the ideal solution.
Description
LIFX Candle Colour – E14 (Screw) to create the atmosphere you desire with more than 16 million colours.
Main Features:
Use zones to make your lighting more helpful and comfortable.
Experience natural, dynamic effects like flicker, designed to mimic to the warm light cast from a natural flame.
Polychrome technology: morph together any combination of colours and create hypnotic light shows.
16 million colours
Daylight tones
No hub required
Efficient
Intuitive control
Specifications
Wattage Use: <5 Watts
Colour Range: 16 million colours plus daylight tones
Dimming: Software Dimming (1% – 100%)
Expected LED Life: 22.8 years
Voltage Range: AC 100-240V 50/60 Hz
Operating System: iOS 9+, Android 4.1+, Windows 10
Wi-Fi Router Requirement: 802.11b,g,n standards compliant
Security: WPA, WPA2
Warranty: 2 year warranty
Certifications: UL, CUL, FCC, IC, CE, R&TTE, RoHS, REACH, SAA
Material / Finish: Pearl White
Precautions: Not intended for use in wet or damp areas.
Product Specifications