Monitor Audio – Mass 5.1 Surround Sound Speaker Package
Experience immersive and cinematic sound in the comfort of your own home with the Monitor Audio Mass 5.1 Surround Sound System. This sleek and modern system delivers clear and dynamic audio for movies, music, and games, enhancing your entertainment experience. With easy installation and versatile placement options, you can seamlessly integrate the Mass 5.1 into your home.
The Monitor Audio – Mass 5.1 Speaker Package is available in Midnight Black or Mist White.
Accessories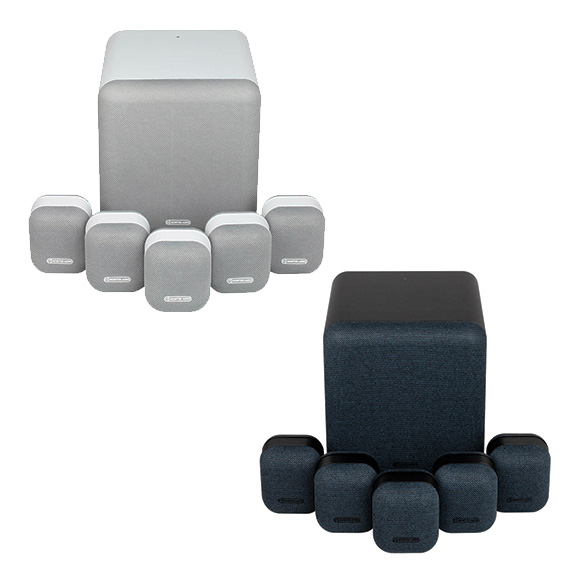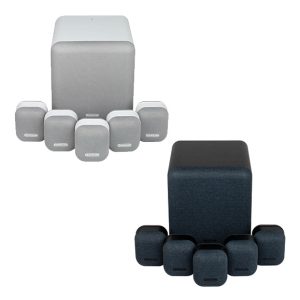 This item:
Monitor Audio - Mass 5.1 Surround Sound Speaker Package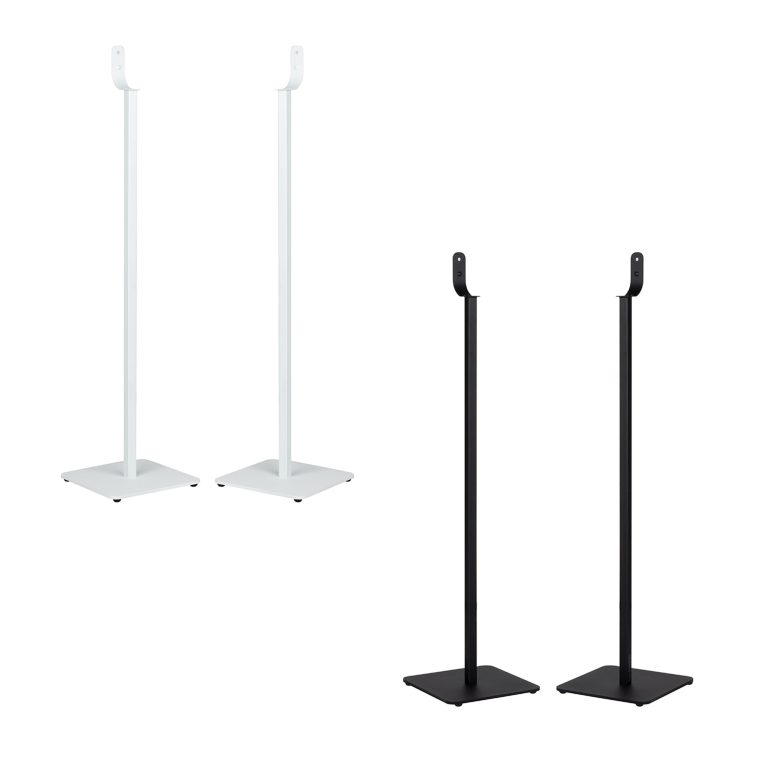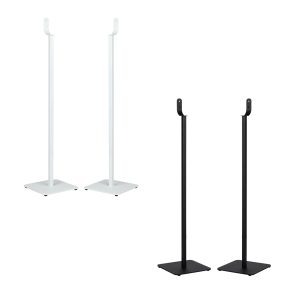 EAN / Barcode: 5060565770324 | 5060565770348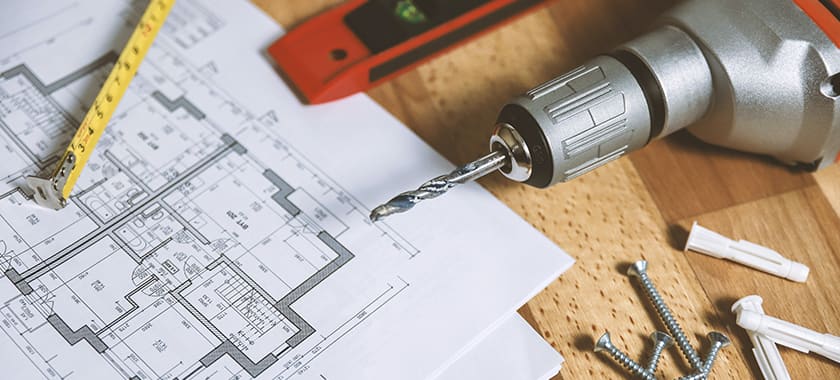 Fill out our enquiry form and we'll put you in contact with a trusted installer in your area.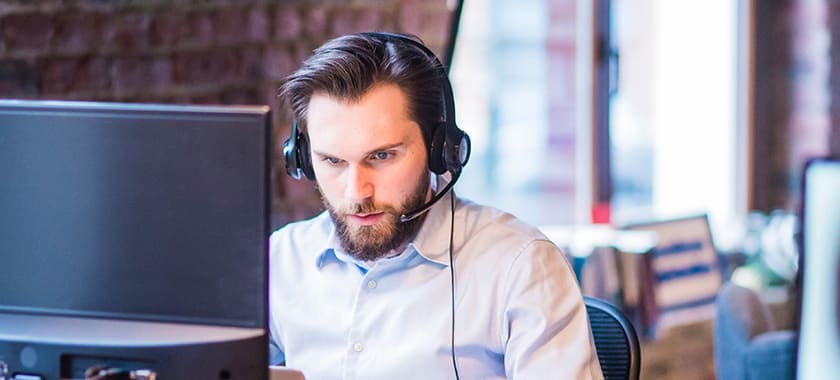 Our technical team is on hand to solve any problems or help you find the ideal solution.
Description
MASS 5.1  is quick & easy to set up and delivers genuinely enthralling surround sound excitement in a compact design, making any room feel like a state-of-the-art concert hall or cinema.
Designed to deliver full-scale audio fidelity from compact, stylish speakers and a discreet subwoofer, MASS combines all Monitor Audio's award-winning expertise with sophisticated looks.
Music lovers, movie fans and gamers will all revel MASS's ability to put them in the middle of the action, bringing incredible levels of immersion to their favourite songs, films and games. All the clarity, all the drama, all the 360-degree thrills – and a new acoustic experience – are there to be enjoyed.
Monitor Audio MASS 5.1  Movies –
Hollywood knows its soundtracks are just as big a part of the cinema experience as its pictures – and, thanks to Monitor Audio's MASS 5.1 , you can enjoy your own full-on home cinema surround sound experience without breaking the bank or compromising the look of your room. Despite its size, MASS  is capable of dynamic, room-filling sound with all the punch and drive the biggest Hollywood blockbusters demand. With perfect clarity to build the tension in quieter scenes, hair-raising attack when the going gets explosive, and incredible effects placement to keep you at the heart of the story, MASS brings you the authentic cinema experience.
Monitor Audio MASS 5.1 Gaming –
If you want to properly immerse yourself in your gaming experience, there's no better way than MASS 5.1 to put you right in the thick of the action. Gaming is hugely enhanced by accurate placement of effects, seamless panning right around the 360-degree soundfield and, thanks to the Subwoofer, incredible low-frequency presence. No matter if your favourite games rely on the roar of the crowd, the rattle of the guns or the tension-packed near-silence of a spooky alien planet, MASS 5.1 gives you more of what you need. Enjoy every gaming scenario like never before and take your experience to an entirely different level.
Monitor Audio MASS 5.1 Music –
Whether you like to listen in stereo or prefer a multi-channel mix, MASS has the talent to bring your favourite music to life. Thanks to the beautifully engineered integration between the Satellites and the Subwoofer, MASS is a thrilling listen from the deepest bass notes to the crispest treble. Incredible stereo imaging puts your favourite singer on the centre of the stage, while the combination of MMP II driver technology and soft dome tweeter in each Satellite gives each instrument extraordinarily faithful and convincing tonality. Controlled and, above all, deep bass from the Subwoofer makes MASS as powerful and punchy as it is subtle & detailed. Monitor Mass 5.1 speaker system your music has been waiting for!
Key Features
MASS Satellite
Two-way, sealed cabinet, tuned for wide dispersion & optimal integration with Monitor Audio MASS Subwoofer
Rigid, braced & fibre-reinforced cabinet
Custom-weave cloth finish, is unique to Monitor Audio
Compact design, with point-source acoustic alignment for precise audio focus and response
31/2" (89 mm) Mid-Bass driver featuring;

– MMP II (Metal Matrix Polymer) cone technology
– Advanced FEA simulation used to optimise the cone & motor unit performance

3/4″ (19 mm) soft dome tweeter with thermal protection
Integrated stand-mount point and wall bracket (compatible with MASM bracket)
Rear cover concealing binding posts
MASS Subwoofer
Compact, sealed enclosure with braced 15 mm MDF construction and rigid 18 mm MDF baffle
Custom-weave cloth finish grille
8″ (203 mm) long-throw driver with MMP II cone
120 W Class-D amplification for efficient, powerful performance
Digital Sound Processing DSP providing accurate filter characteristics
Advanced limiters guarantee controlled, authentic sound
3 pre-set modes ('Music', 'Movie', 'Impact') for superlative acoustics
MASS Stand (Optional, not included as standard)
The optional MASS stand is designed to reinforce the contemporary look of the MASS range and enable the MASS Satellite to perform at the perfect height. It features a precision-cut steel base and pole, an integrated bracket to allow easy speaker attachment, and a cable management system to conceal the speaker cable.
Product Specifications
Physical and Performance Attributes

Weight
15.8 KG