eufy Floodlight Camera 2 Pro
Smart WiFi 360º Pan and Tilt with full 2K HD, No Monthly Fee, On-Device AI for Human Detection, Subject locking and Tracking, Weatherproof IP65.
EAN / Barcode: 194644076078

Our technical team is on hand to solve any problems or help you find the ideal solution.
Description
Security Floodlight Cam 2 Pro.
Each and every eufy security device is designed to keep your data secure and confidential. Maintain a secure record of everything that occurs around the home.
Weatherproof IP65
ensures continuous operation at temperatures ranging from -20°C to 50°C (-4°F to 122°F).
Your Data is Safe Inside
All recordings are stored directly onto the Floodlight Cameras internal memory. This means that even if someone were to forcibly remove the camera all your data will remain secure.
360° Pan and Tilt Camera Coverage :Pan the lens 360° horizontally to get a complete view without the risk of blindspots.
2K Full HD:Catch all the details in full 2K HD when live-streaming and recording footage.
Smart lighting with 3 Tunable Light Panels:Adjusts spotlight color temperature and brightness based on sunrise and sunset, schedules, and motion detection
AI Subject Lock and Tracking :The on-device AI recognizes when a person is present then locks, tracks, and records the subject.
Turn Night Into Day:3,000-lumen super-bright motion-activated floodlights deter intruders and ensure detailed, full-color recordings even at night.
HomeBase 2 Not Required: The eufy Floodlight Camera 2 Pro does not require a HomeBase to operate, it works stand-alone and connects to directly via WiFi, HomeBase is not currently supported.
Floodlight Cam 2 Pro has 8GB of local storage built-in for motion-triggered recordings. At a rate of 45 half-minute video clips per day, the internal memory can store about 30 days' footage.
What's Included:
1 x Floodlight Cam 2 Pro, Mounting Kit, Screw Packs, Quick Start Guide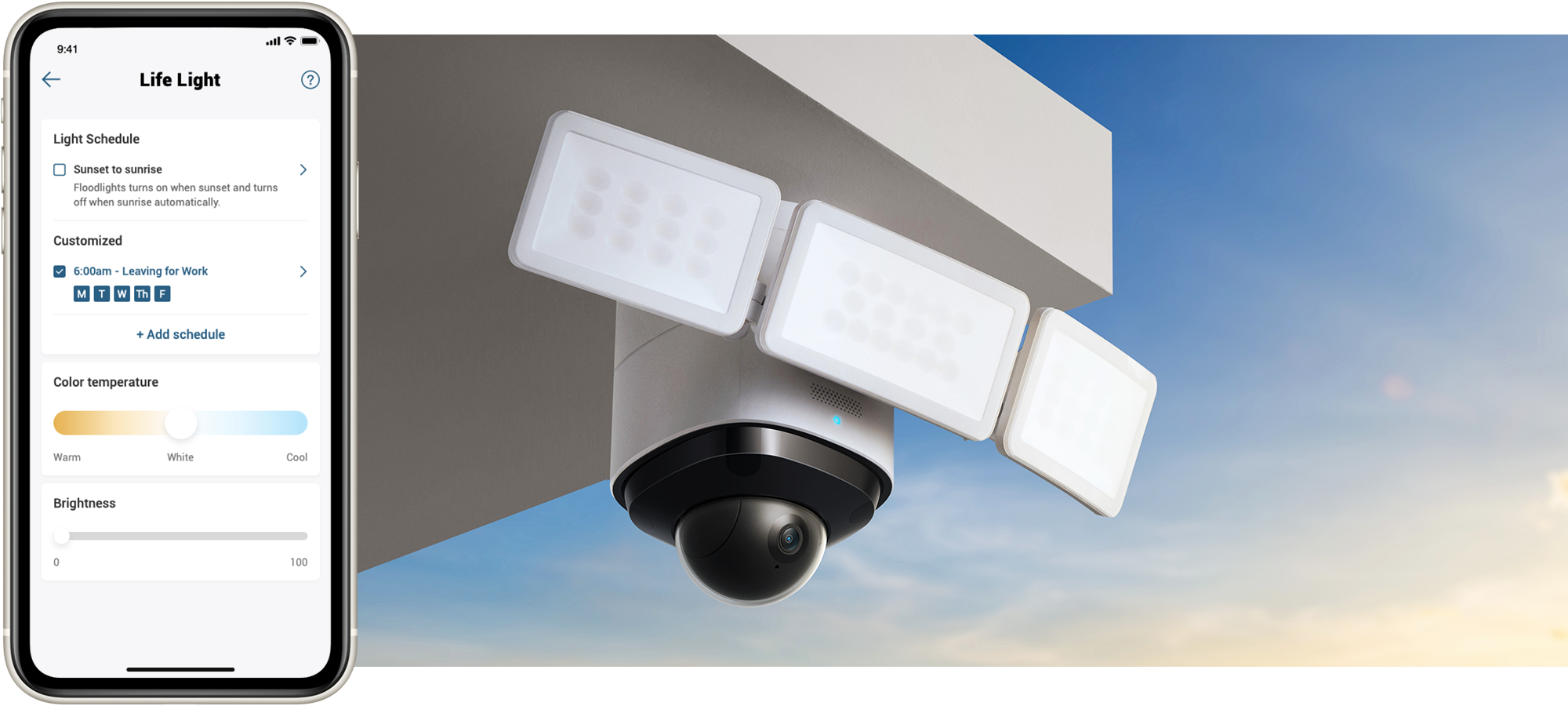 6:00am
The sun is up and it's time for a jog.
No light required at this time; Floodlight Cam 2 Pro stays off to save power.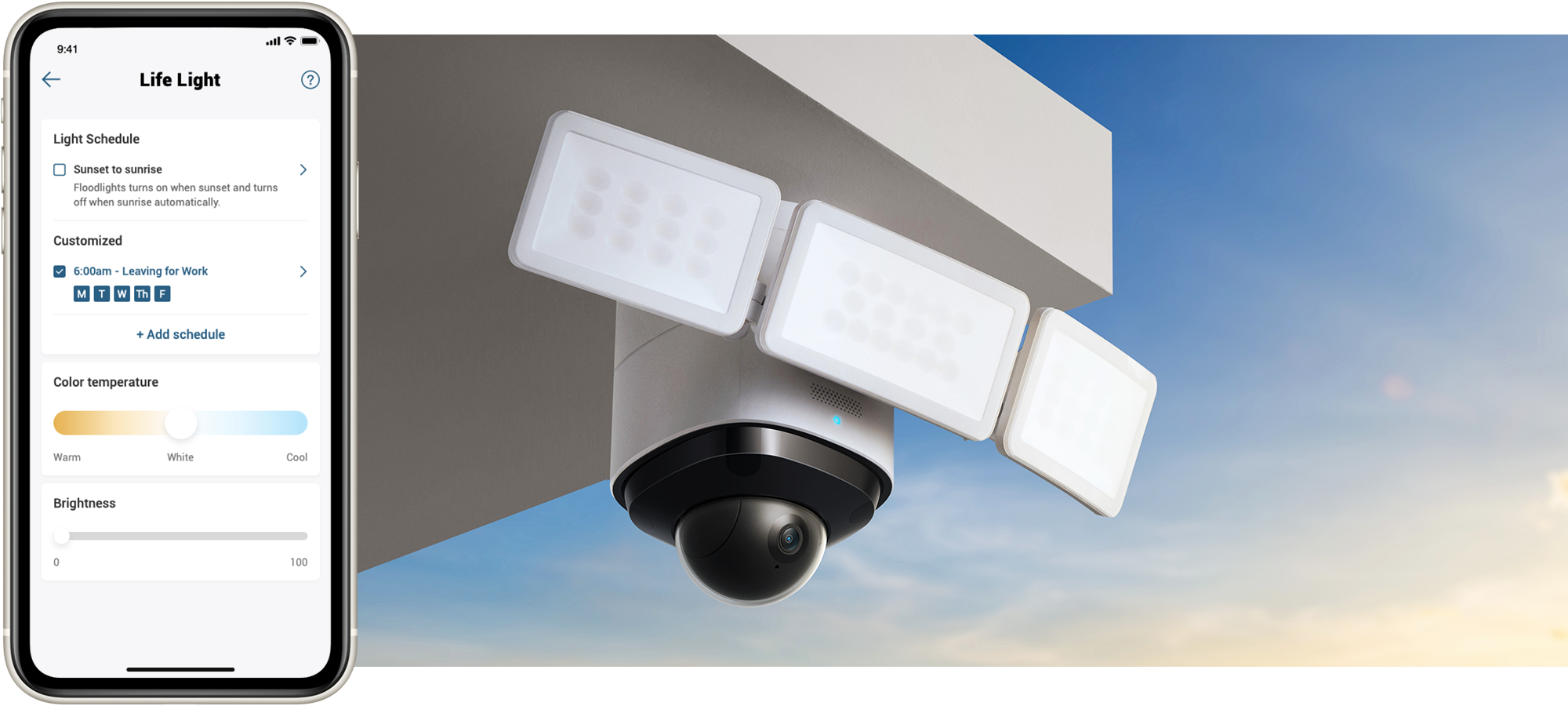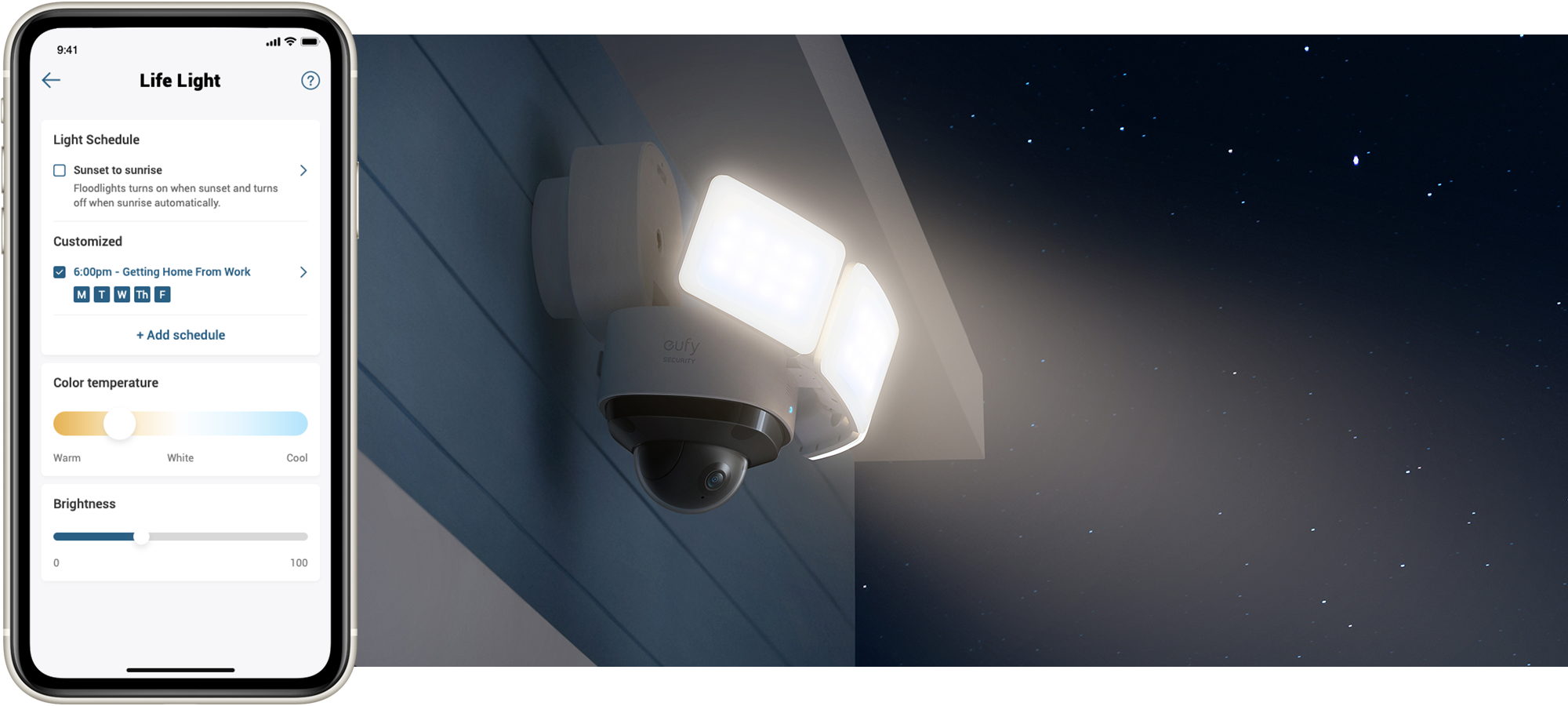 6:45pm
Getting home from work as the sun goes down.
A gentle yellow light illuminates the driveway to show my way to the door.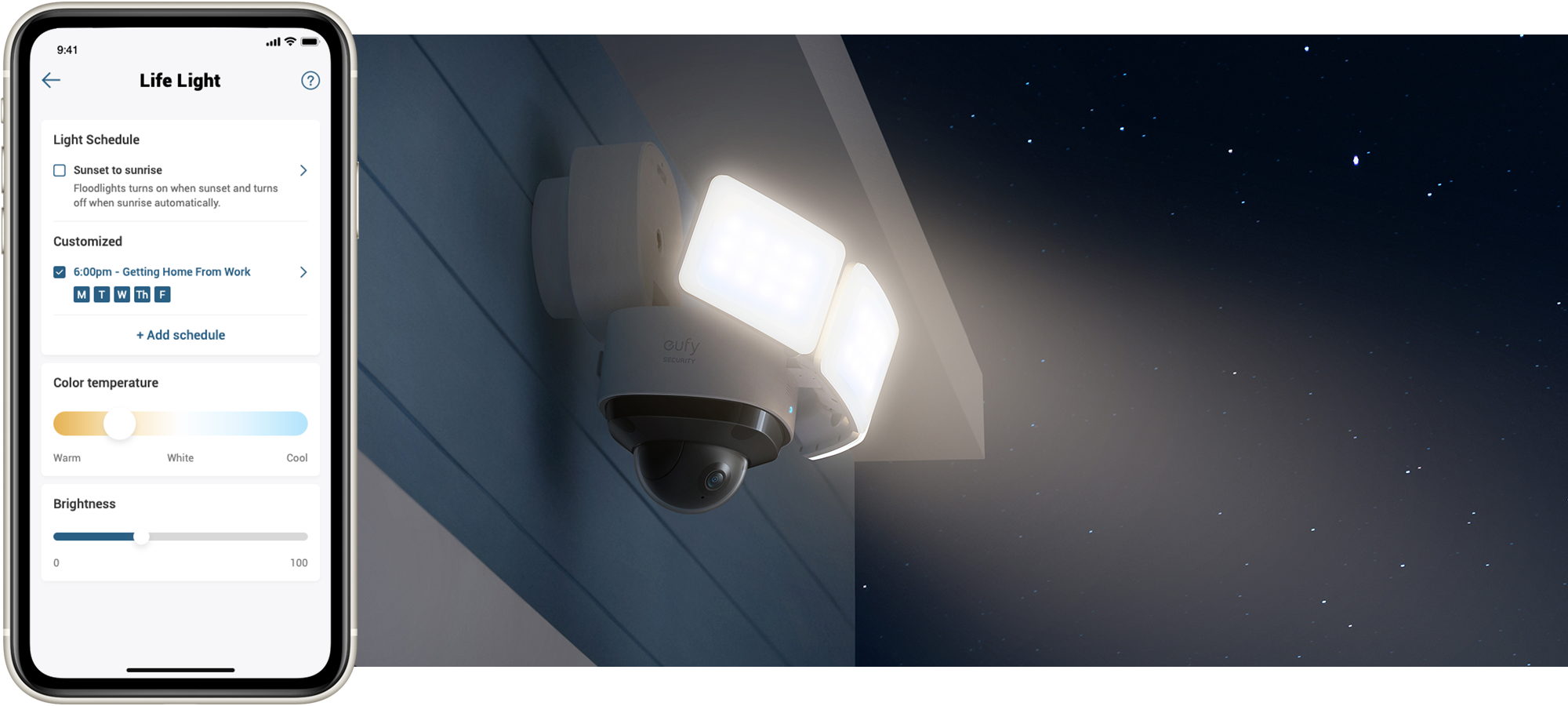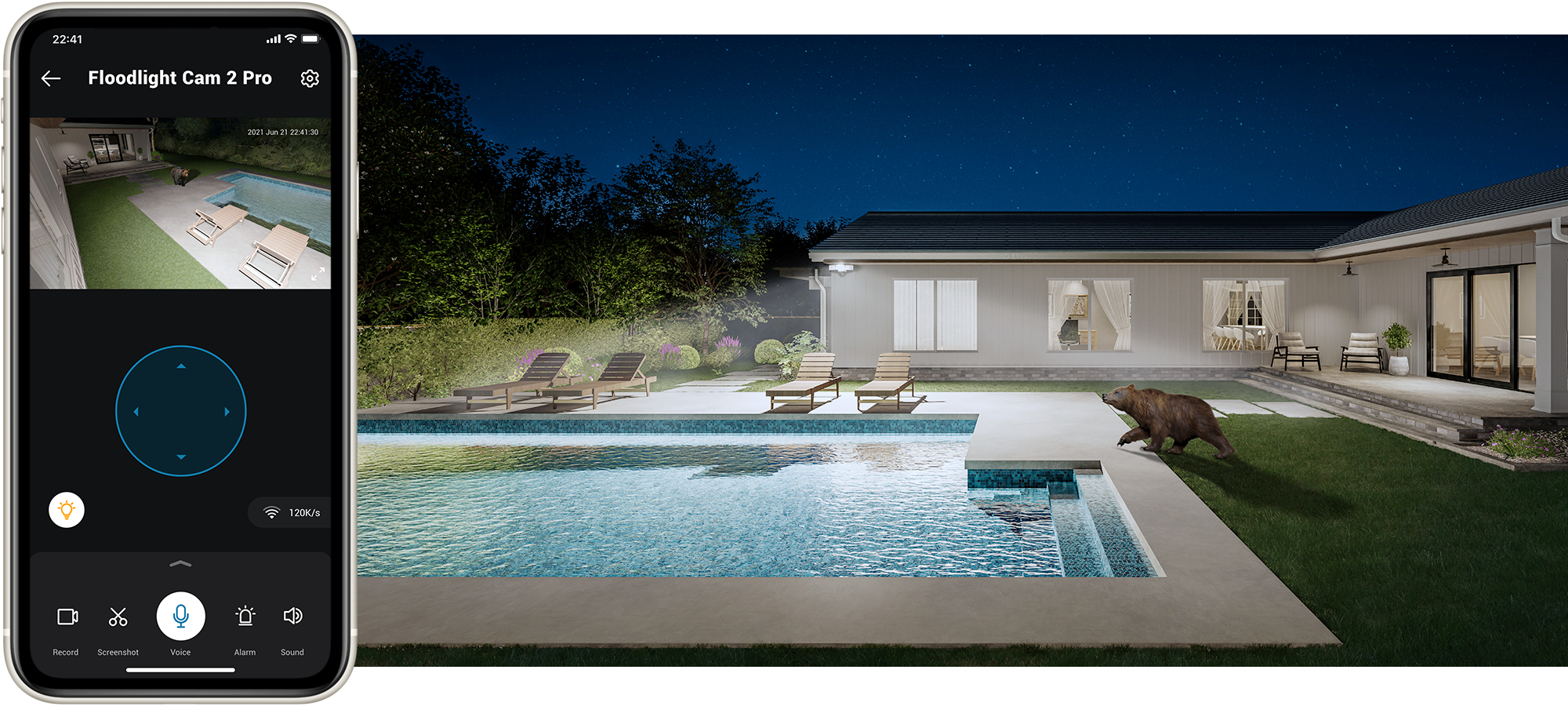 10:30pm
Getting home from work as the sun goes down.
A gentle yellow light illuminates the driveway to show my way to the door.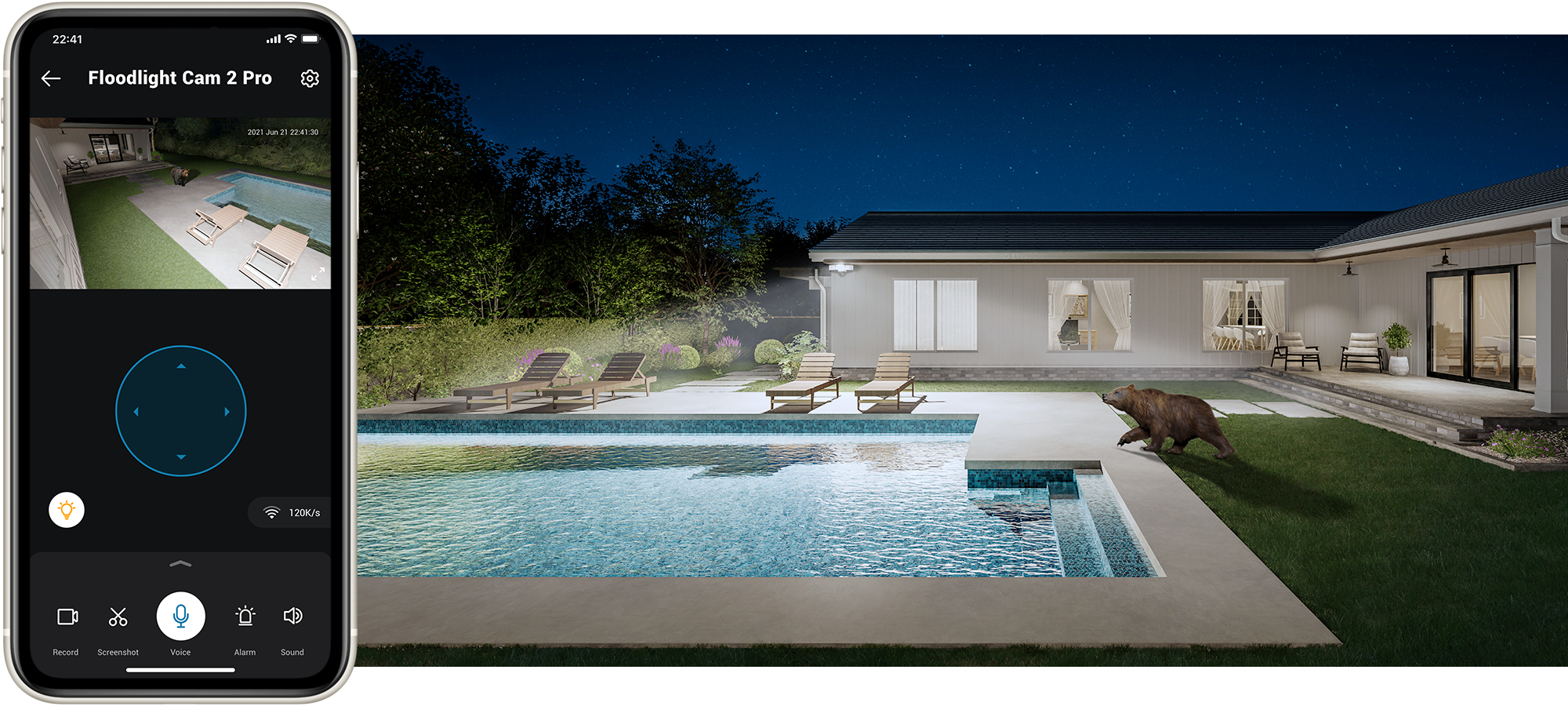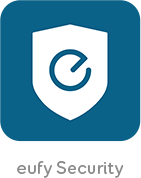 Home Automation Simplified
The eufy Security app gives you the power to control your home protection with the eufy Security ecosystem, including products such as HomeBase, eufyCam, Video Doorbell, Entry Sensor, and more. Just access from your phone to review your home security anytime, anywhere.
Privacy Protected - eufy Security is designed with your privacy in mind, offering local storage secured with military-grade encryption.
Convenient Integration - Feel safer with easy access to advanced facial recognition, motion detection, and self-learning. Plus, you can access it hands free via Alexa or the Google Assistant.
Always There - eufy Security's ecosystem is designed to be fast with industry-leading battery life and built with durable materials with a weatherproof rating for outdoor products.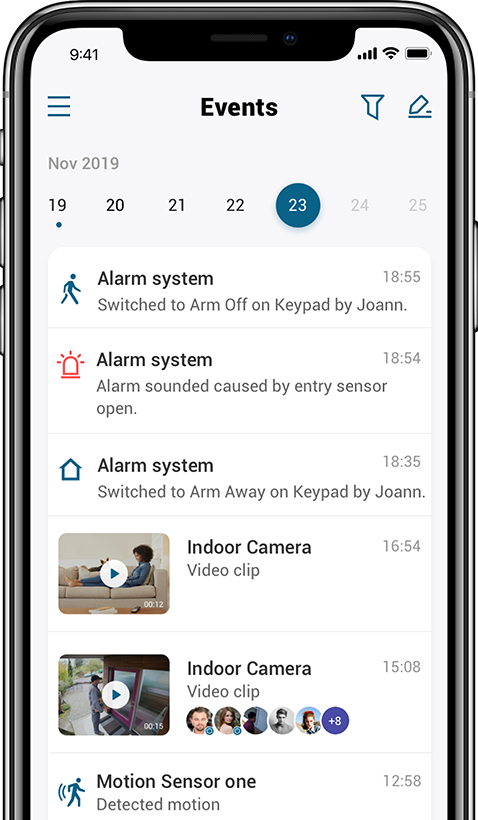 Product Specifications
Physical and Performance Attributes

Weight
2.2 KG
Dimensions

Wall mount: 17.7 (light extension) x 10.5 x 8.3 in / 450 x 265 x 210 mm
Ceiling mount: 17.7 (light extension) x 7.5 x 7.3 in / 450 x 190 x 185 mm
Product Dimensions: ‎310 x 200 x 180 mm

Protection Rating (IP)
65
Mounting Type
Surface Mounted
Operating Temperature
IP65-4°F - 122°F (-20°C - 50°C), Weather resistant