Symphony Duet – Powerful Personal Table Evaporative Air Cooler
The Symphony Duet is an efficient air cooler with powerful cooling technology and stylish design.  This air cooler is easy to use, low maintenance, and comes with a host of features such as automatic vertical swing, ensuring you stay comfortable no matter where you are during hot summer days.
EAN / Barcode: 8901791102114

Our technical team is on hand to solve any problems or help you find the ideal solution.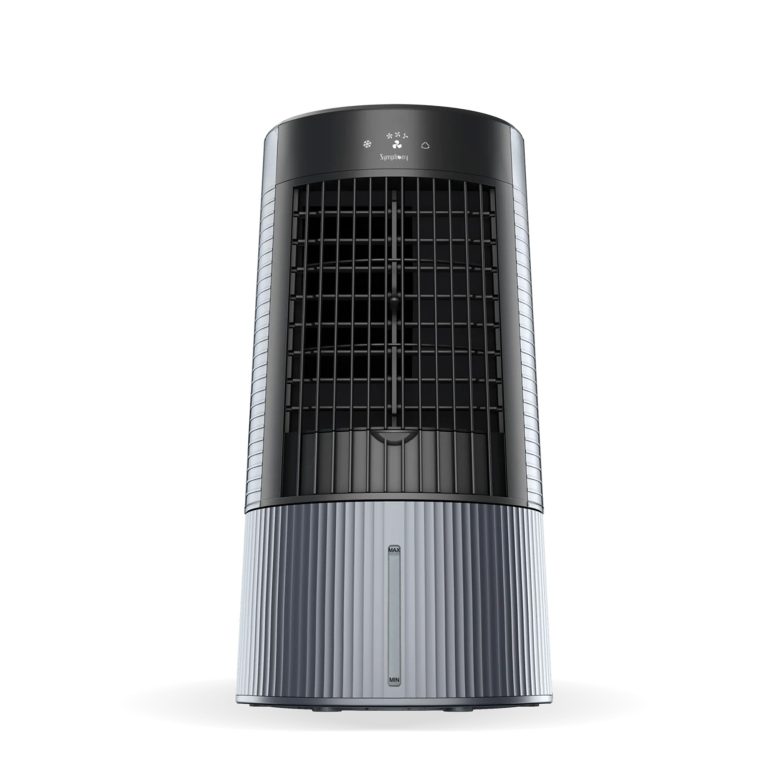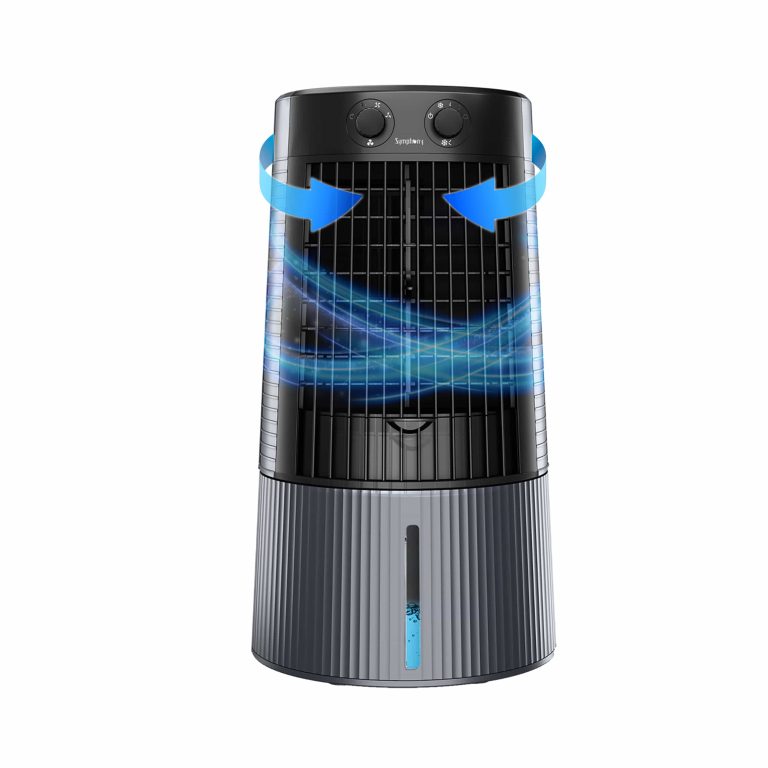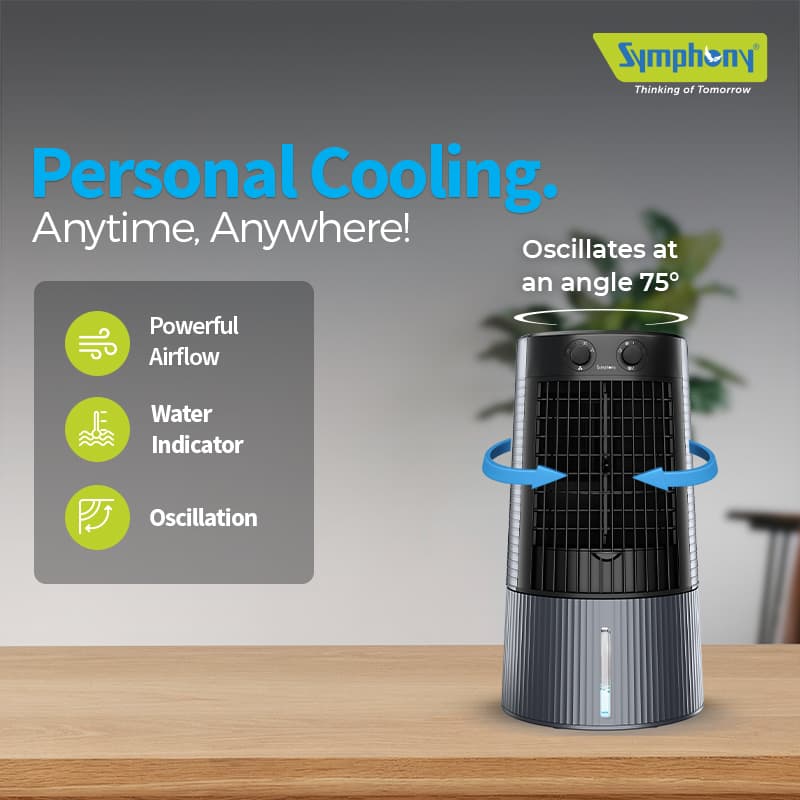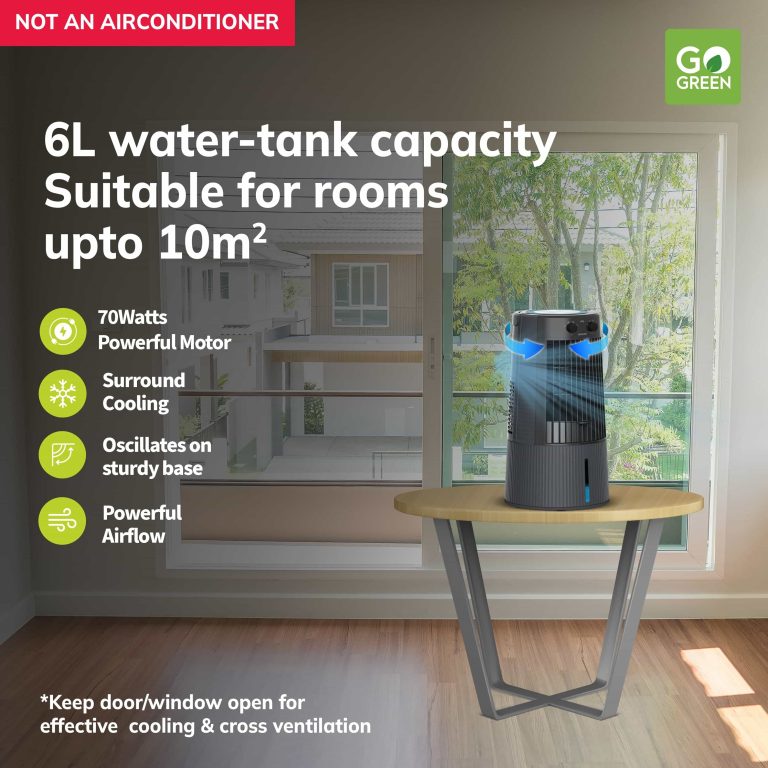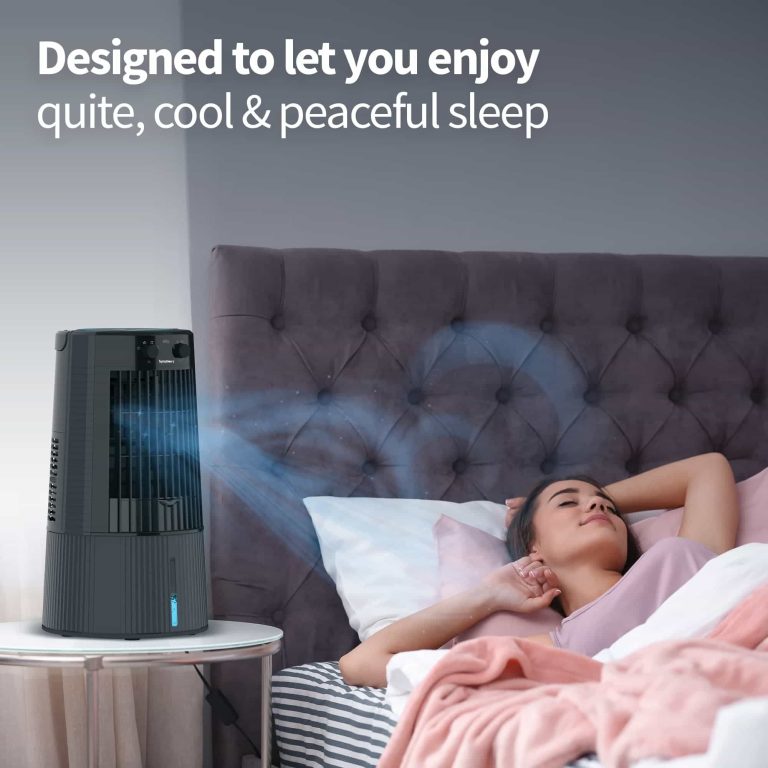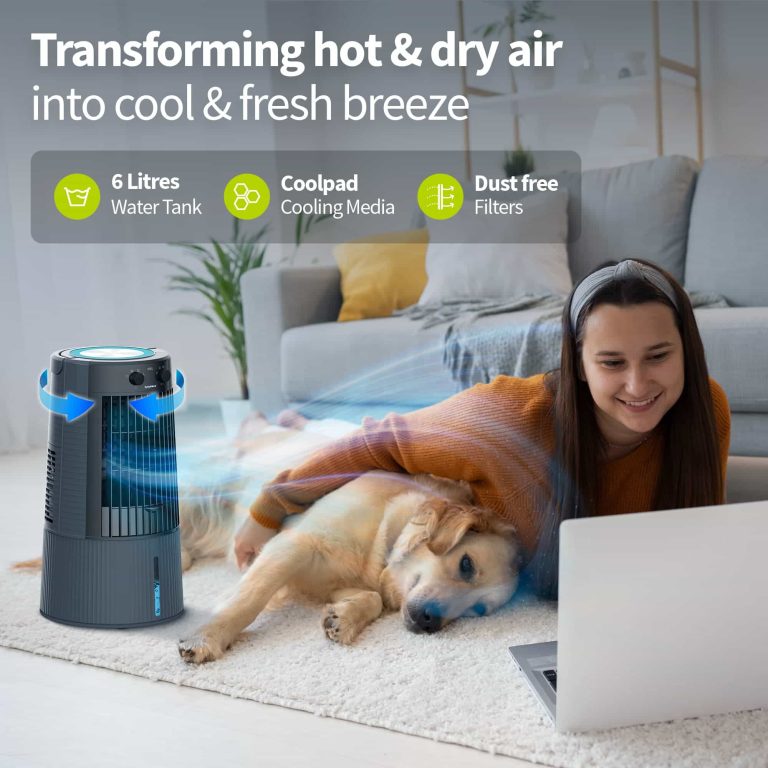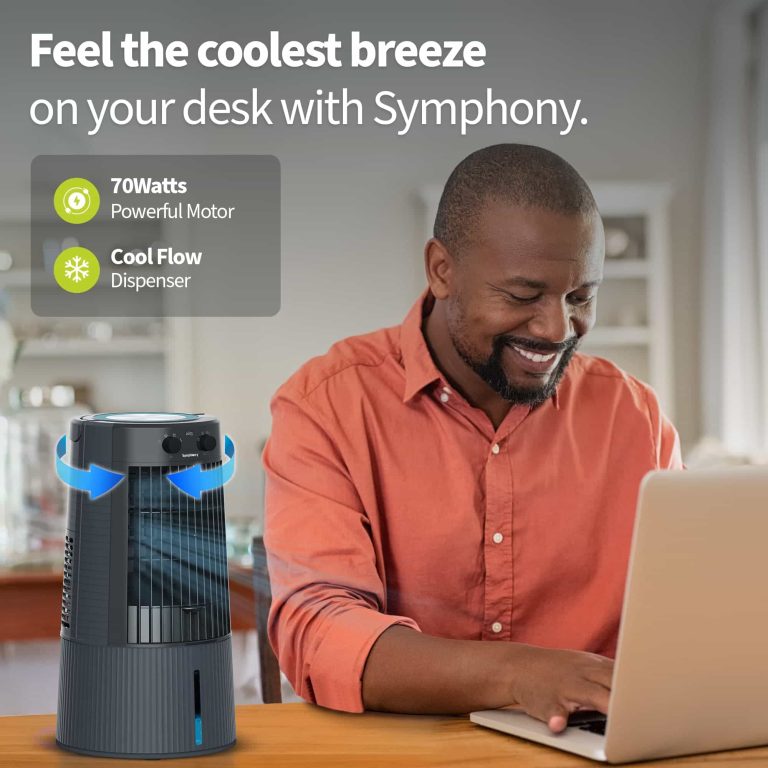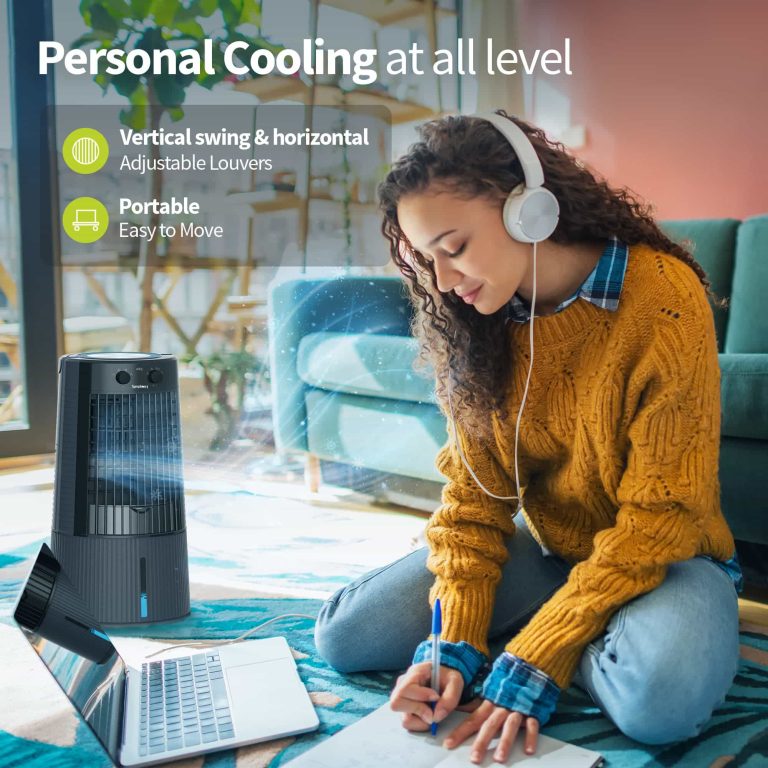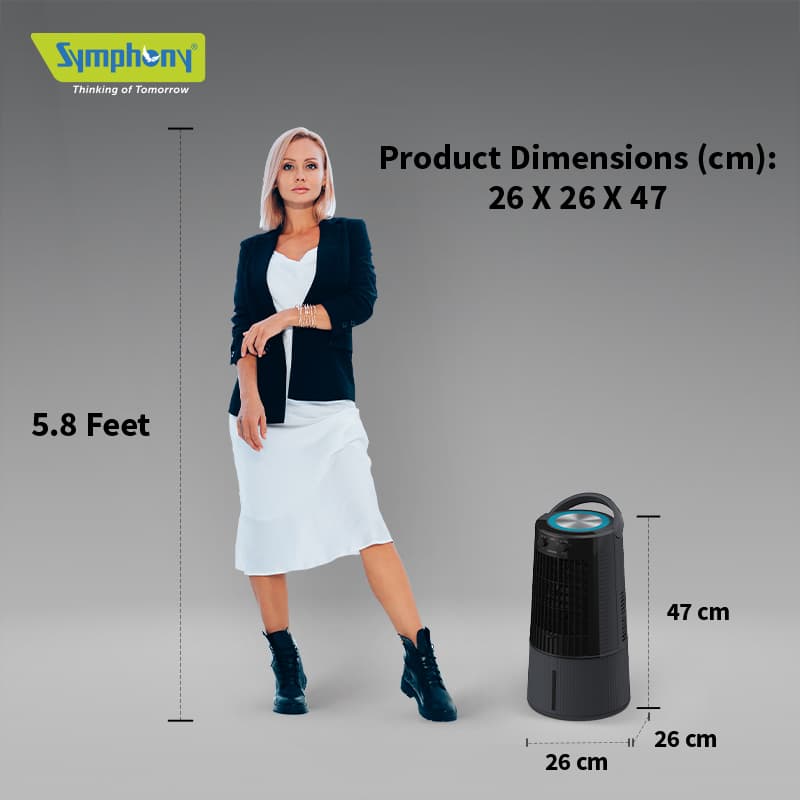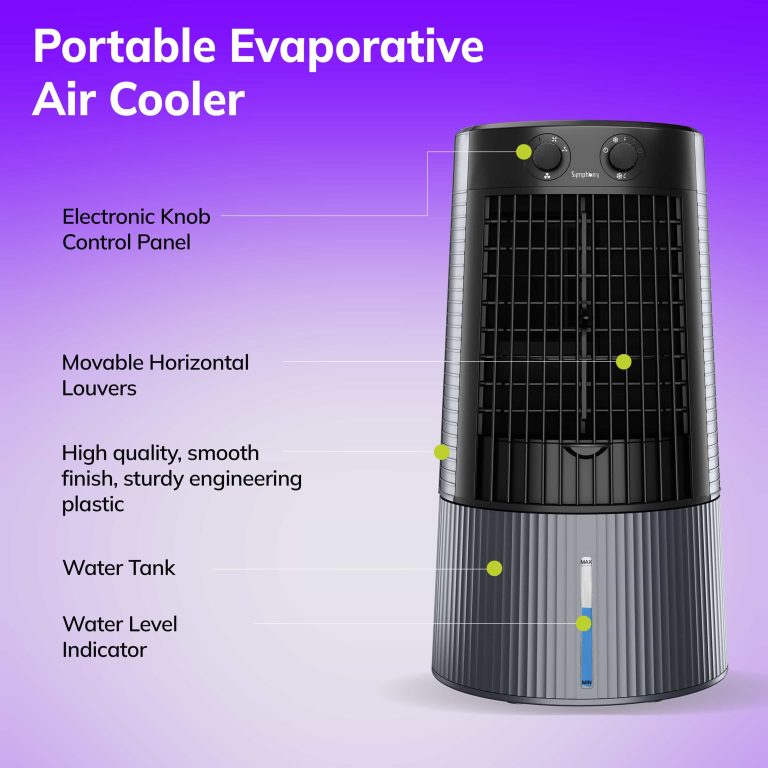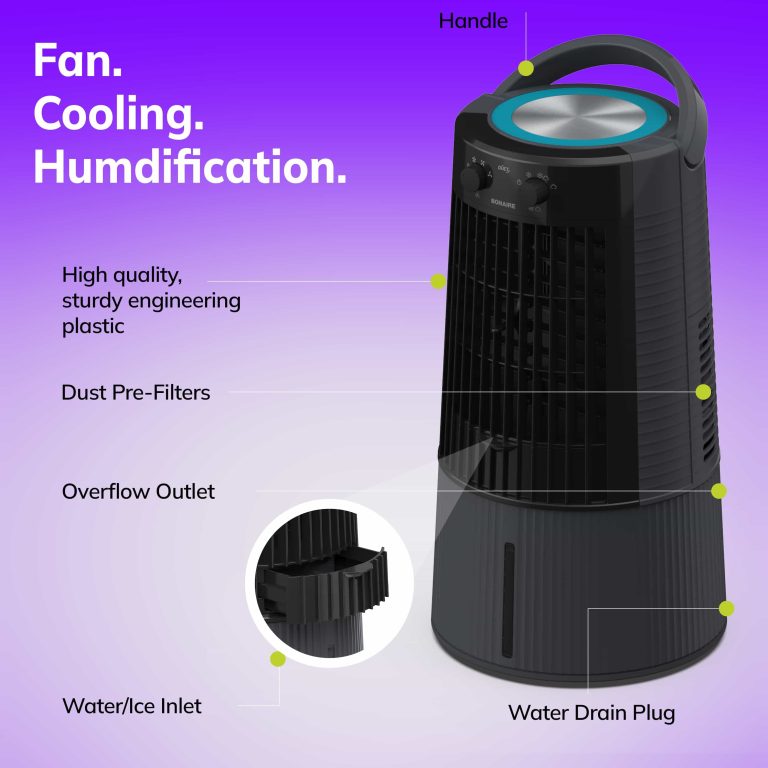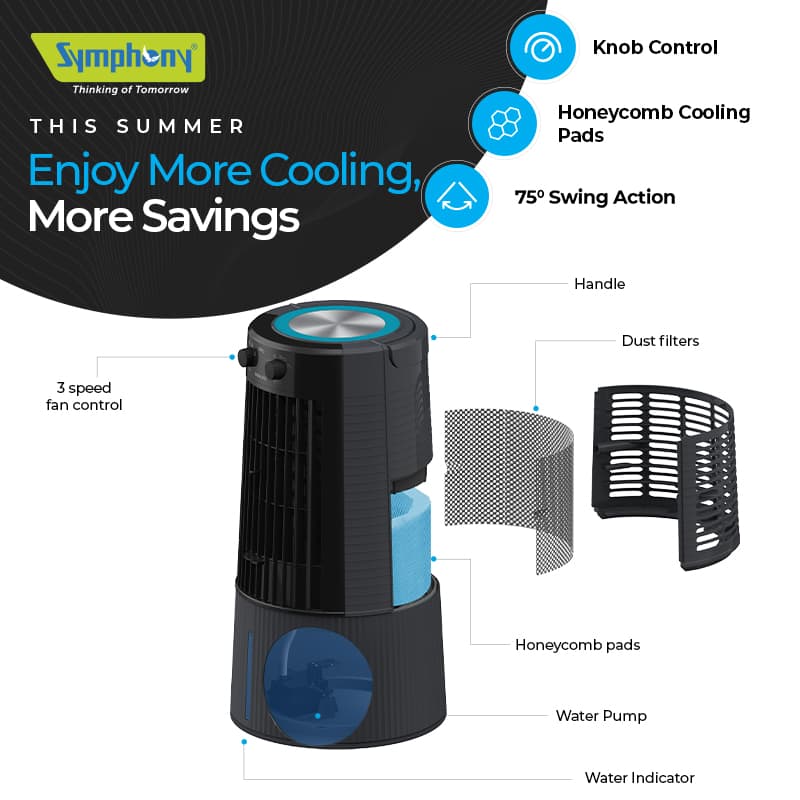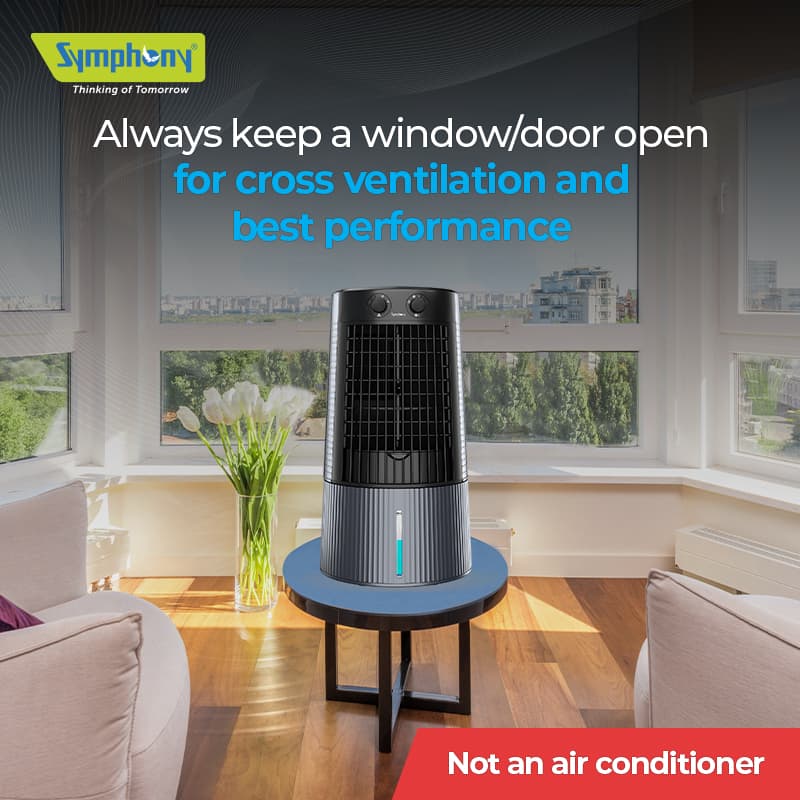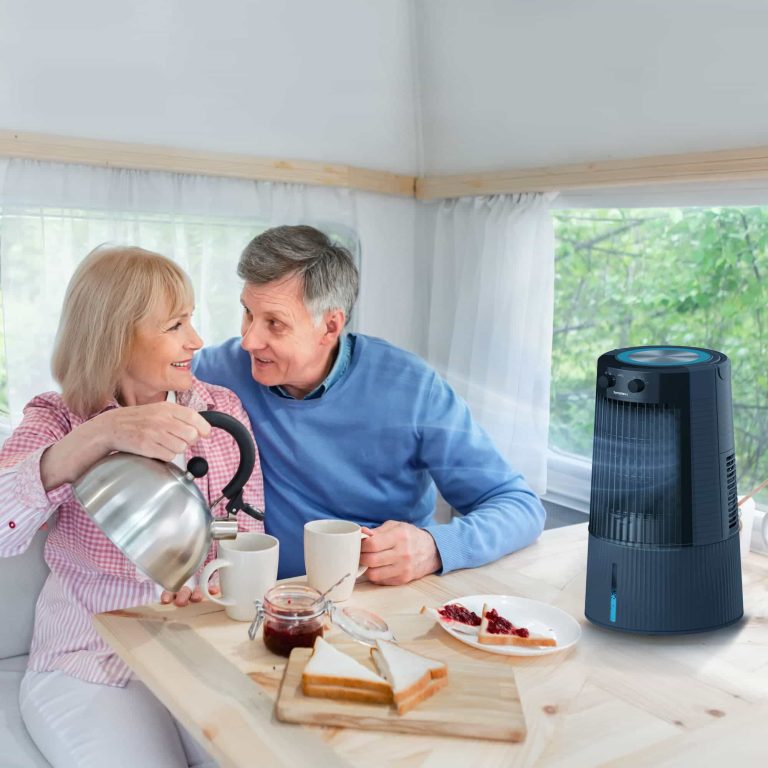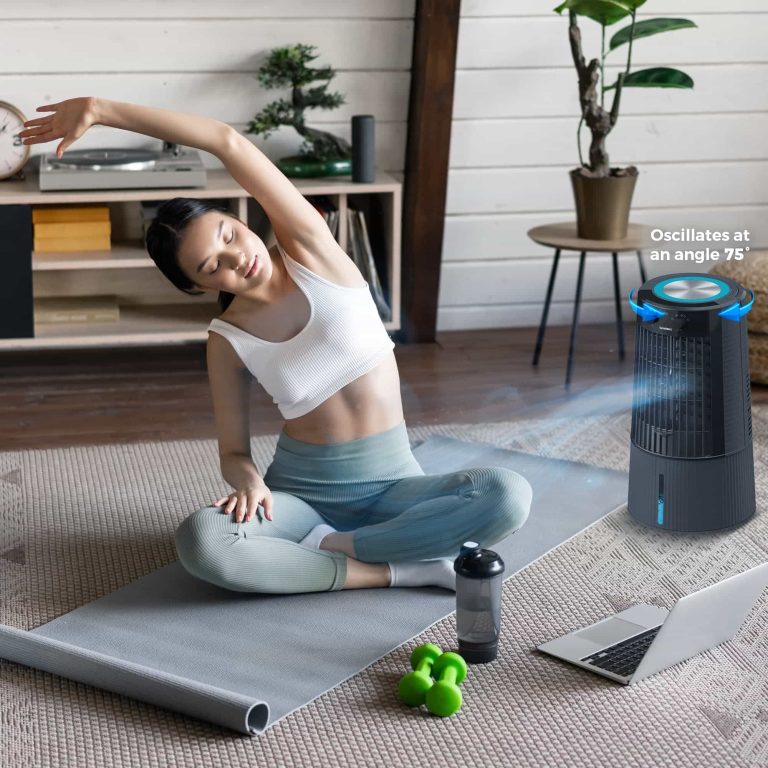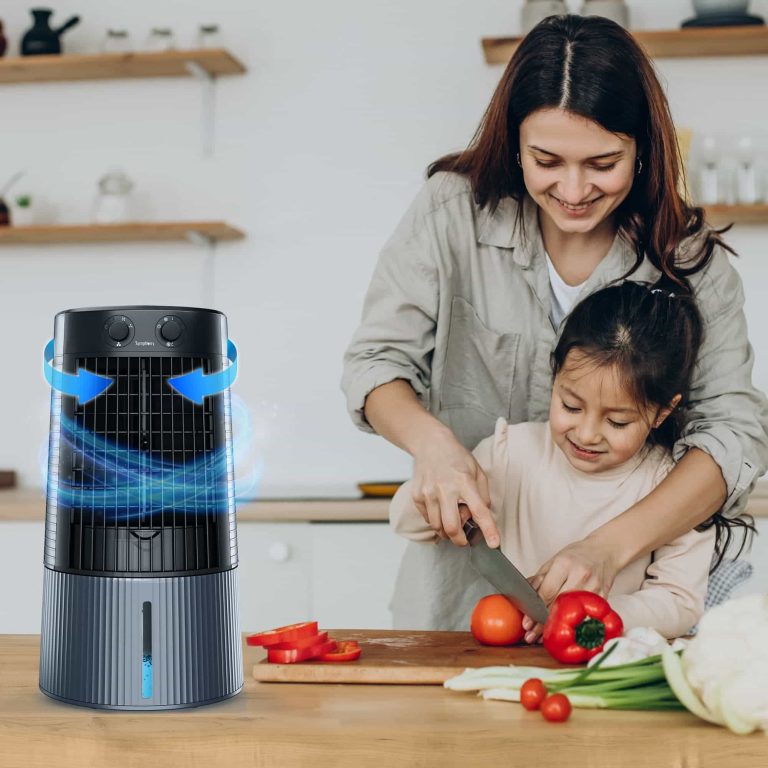 Description
Symphony Duet – Powerful Personal Table Evaporative Air Cooler
Cooling area up to 10 m² (110 Sqft)
Spot Personal Cooling
Dual purpose: Fan and air cooler
Table-top air cooler
Portable and easy to carry
Powerful fan
Efficient cooling pads for effective cooling
Surround air with swivel movement of body
Cool flow dispenser
6L water-tank capacity
Water/Ice chamber with refill reminder
Put some ice in the dedicated ice compartment and enjoy your picnic during the hot summer. The water indicator ensures the table fan never runs out of water.
Easy to operate control panel
This table fan is mechanical. You can easily choose between 3 wind speed settings (Low/Middle/High) for optimum comfort by turning the knob. Besides, you can use handle to carry it wherever you like.
Swing action
Multi-level swing mode and Automatic horizontal air flow. The swing feature distributes the air around the room and make the whole room cool.
New generation cooling pads with dust filter
The indoor and outdoor table fan distributes cool air through the honeycomb cooling media while the dust filter cleanses the air. This stylish yet portable machine converts hot-dirty air to cool and moist air.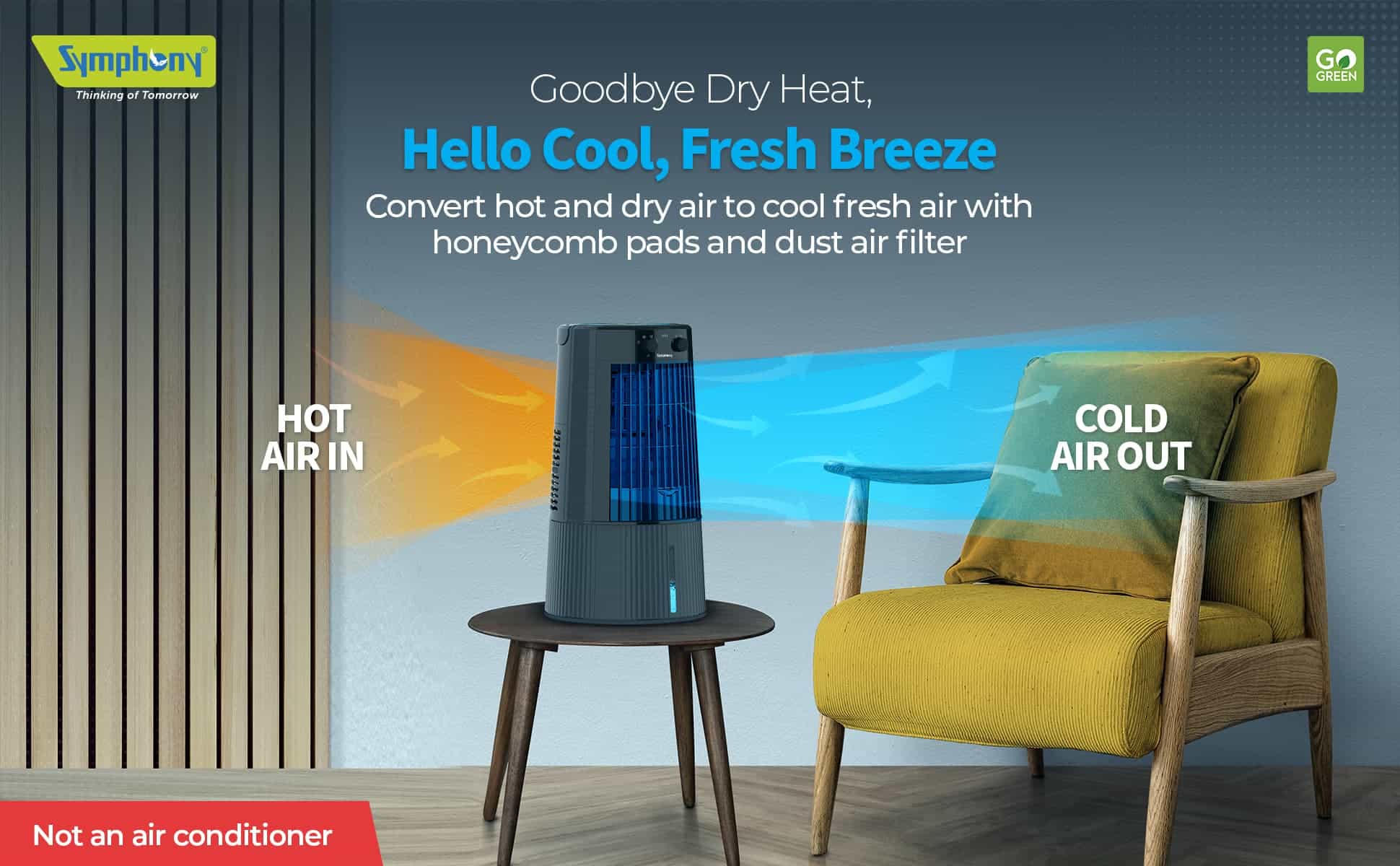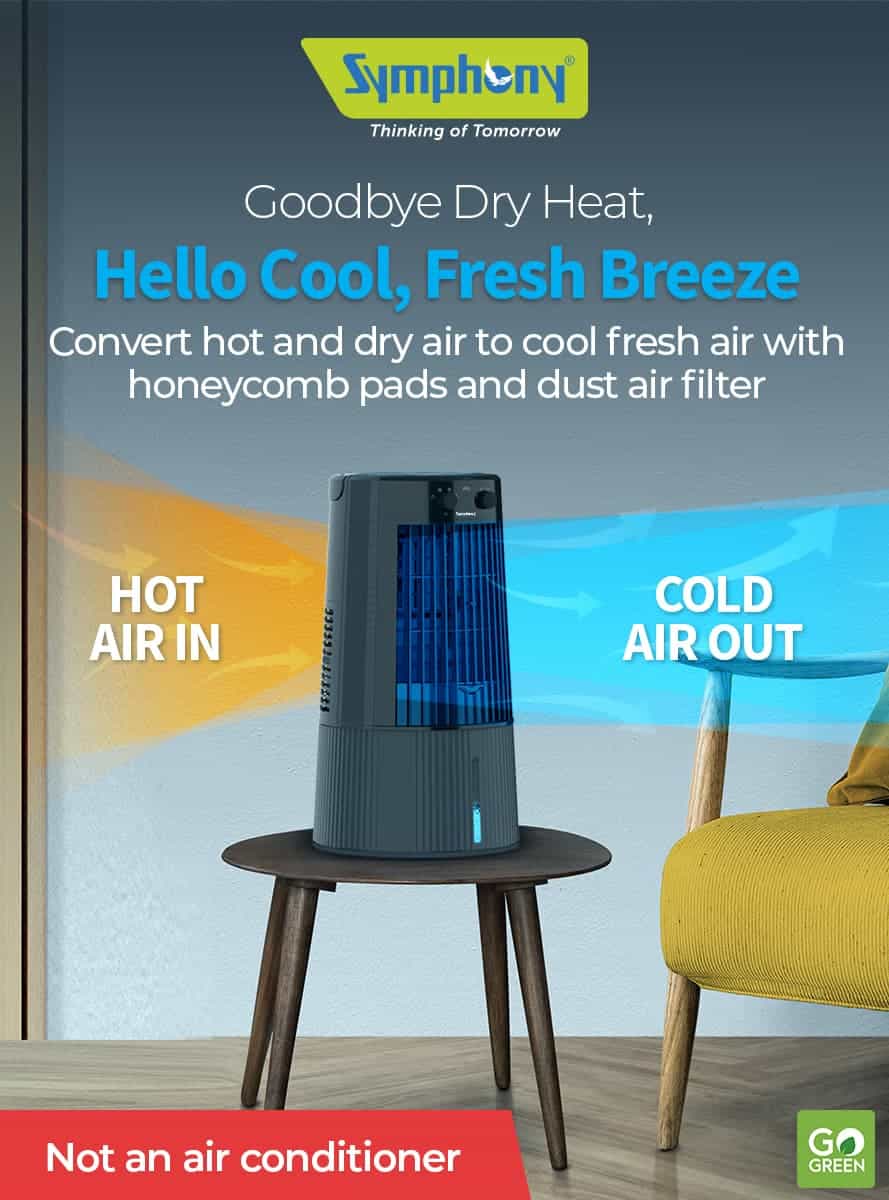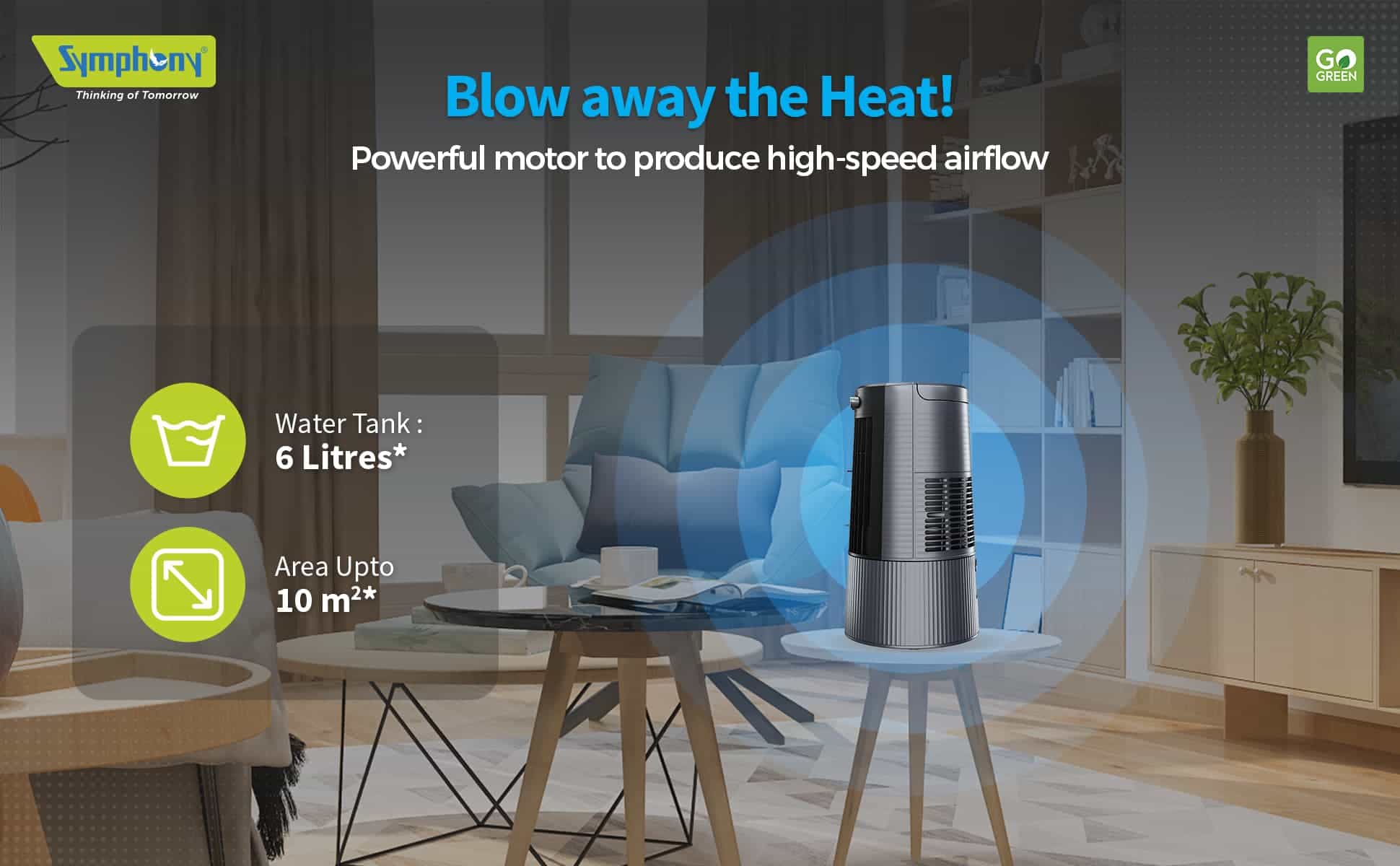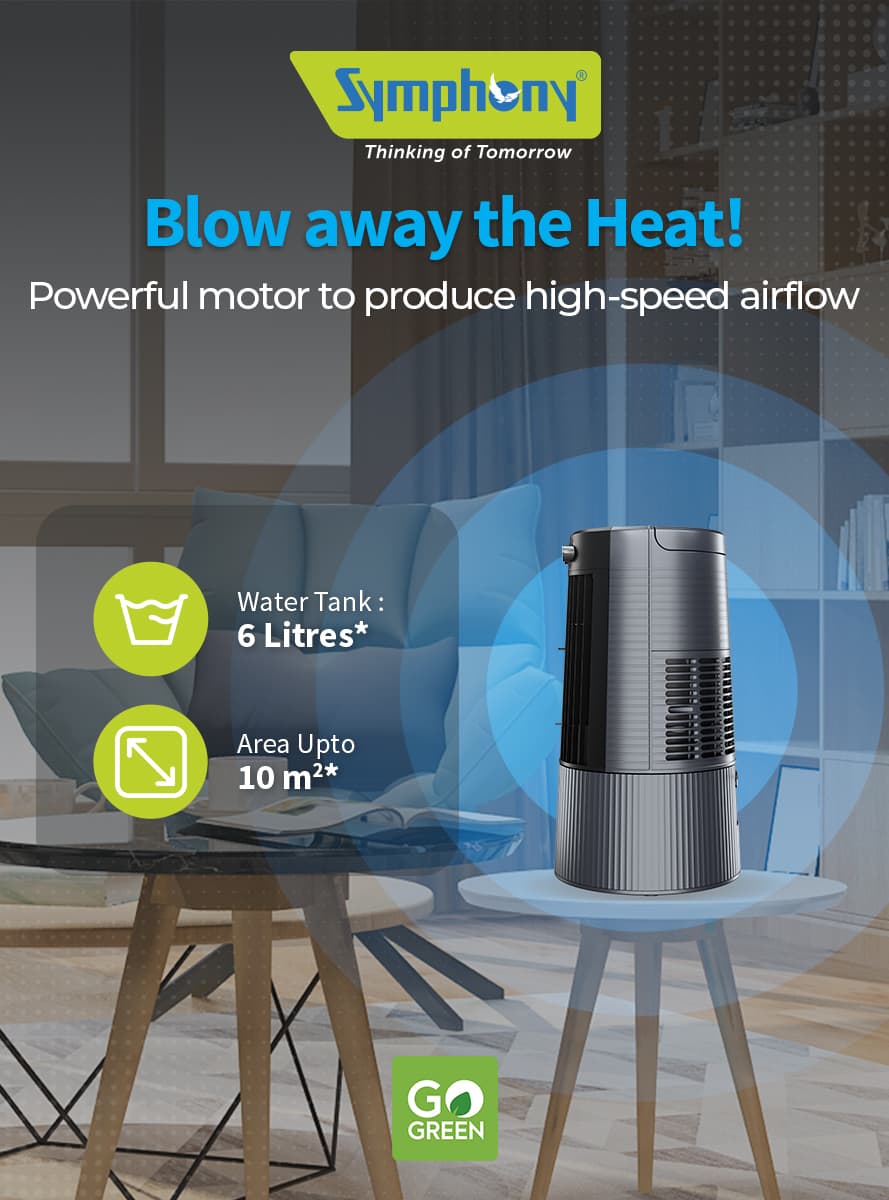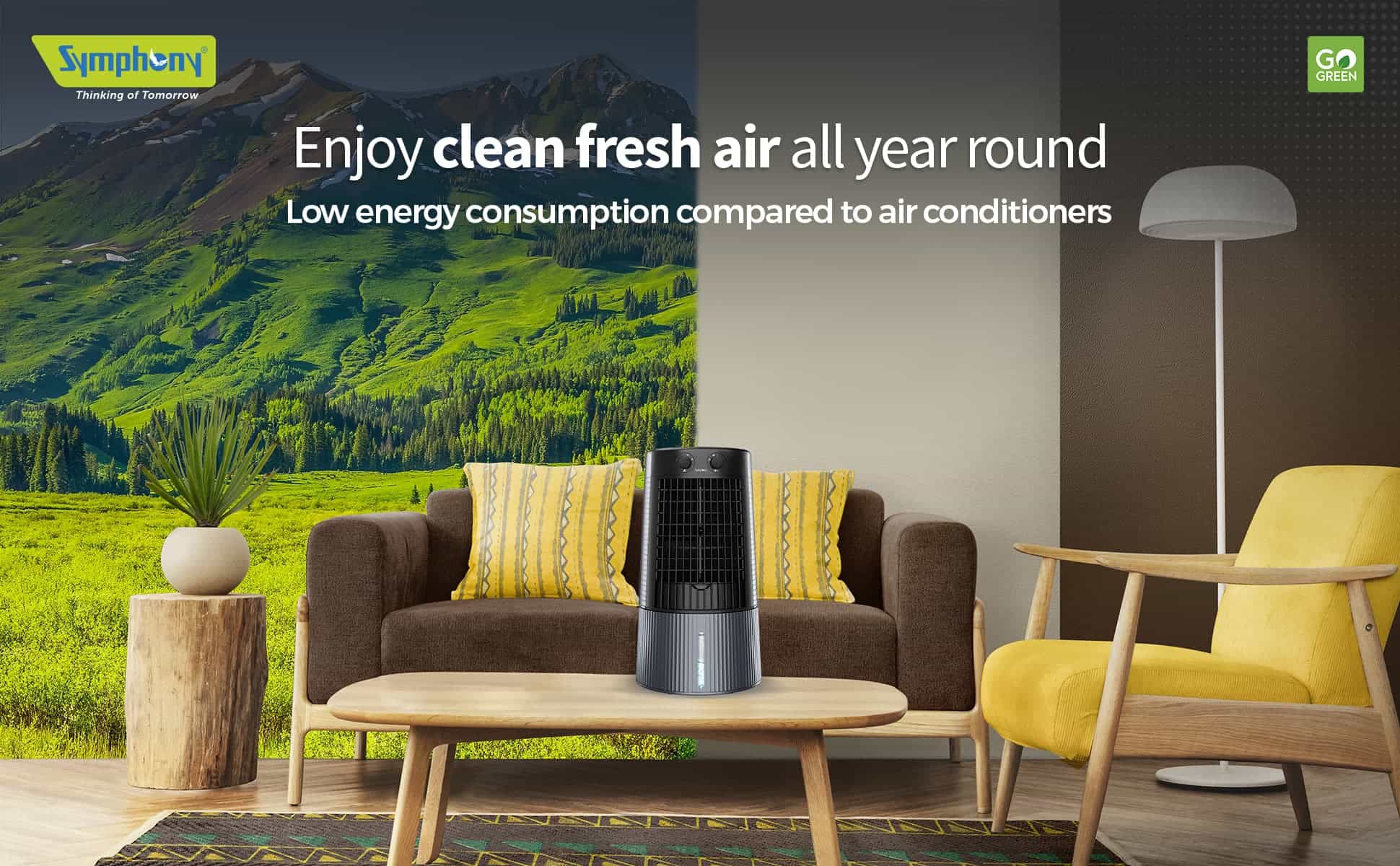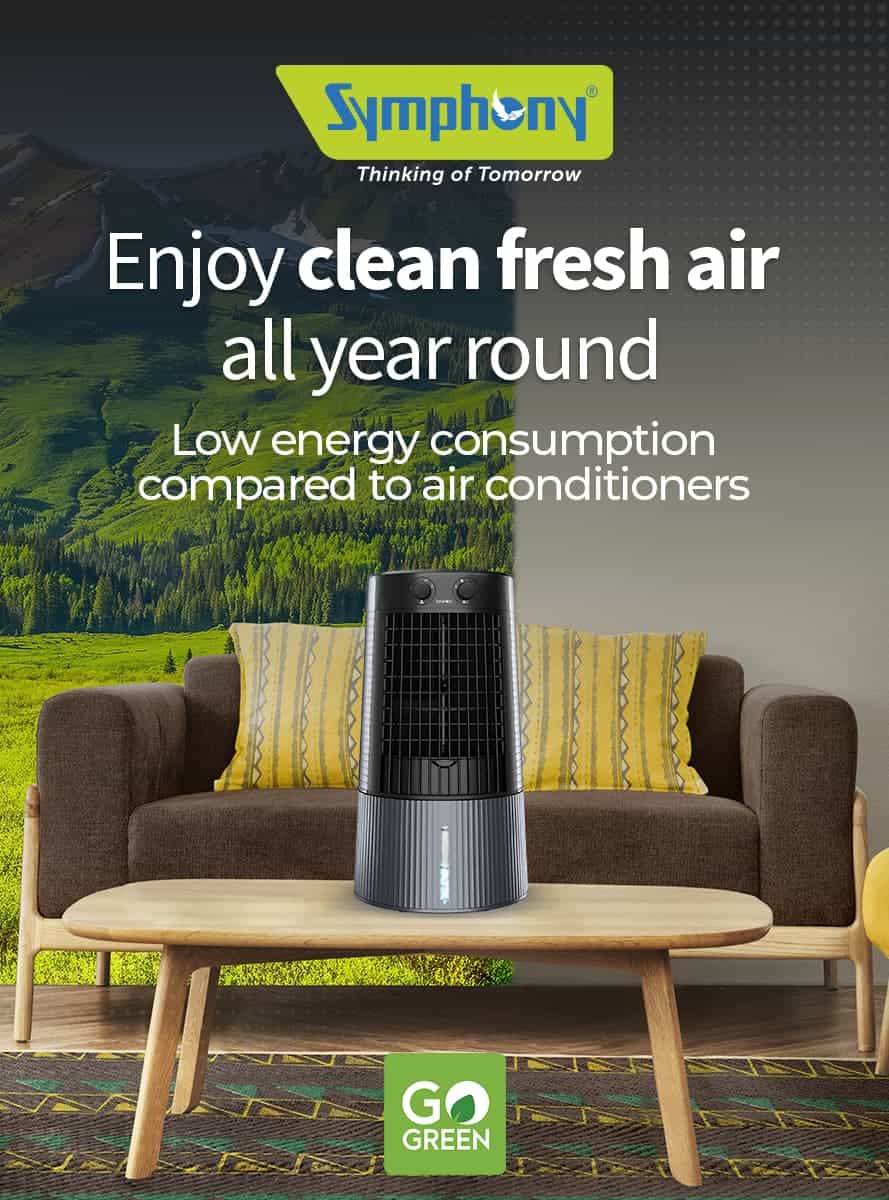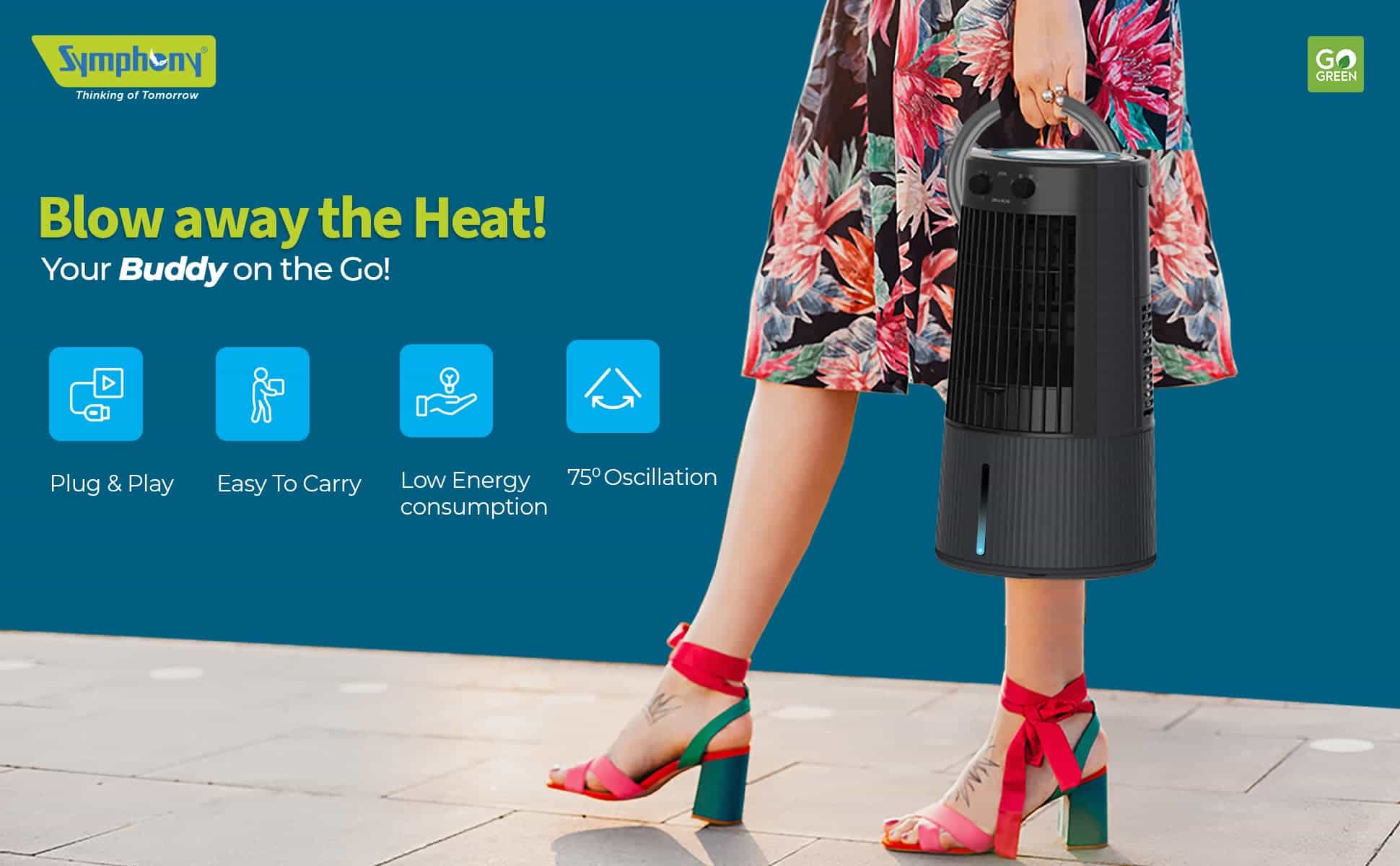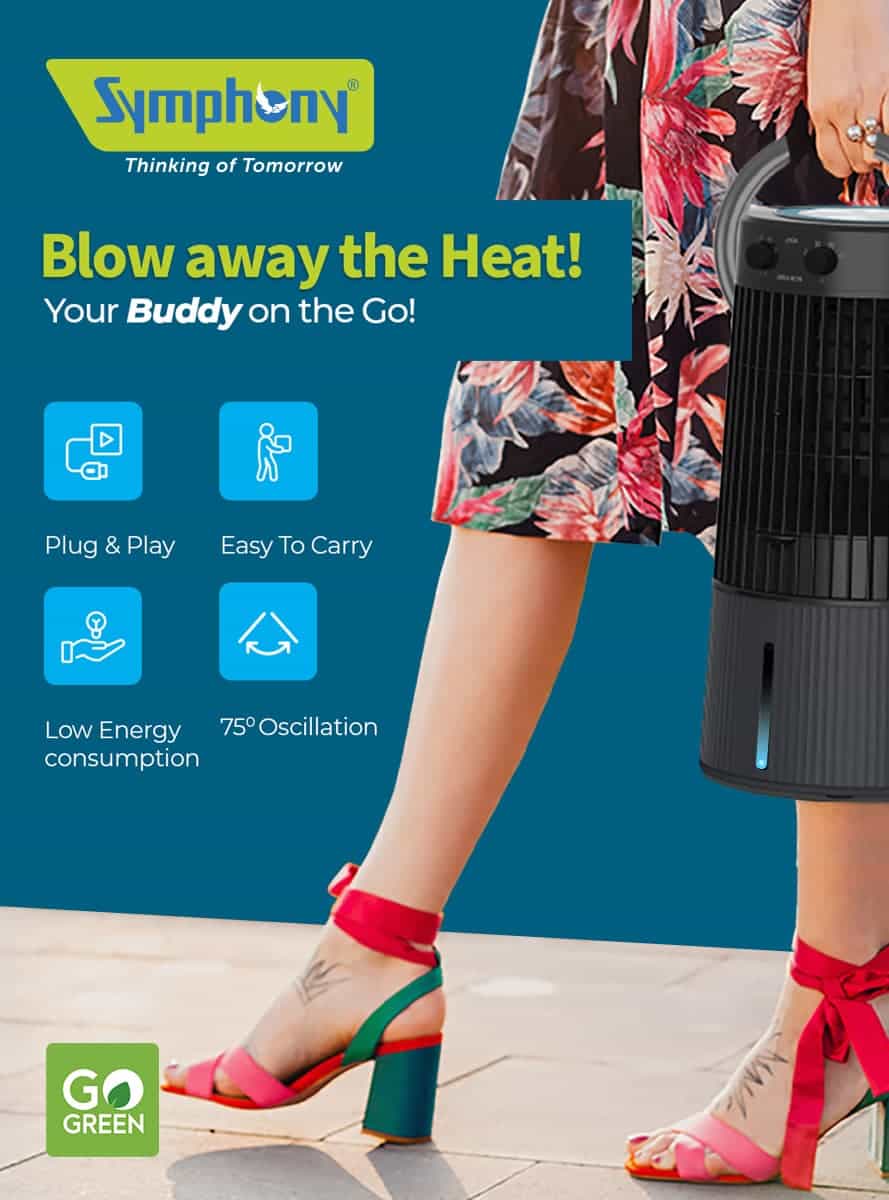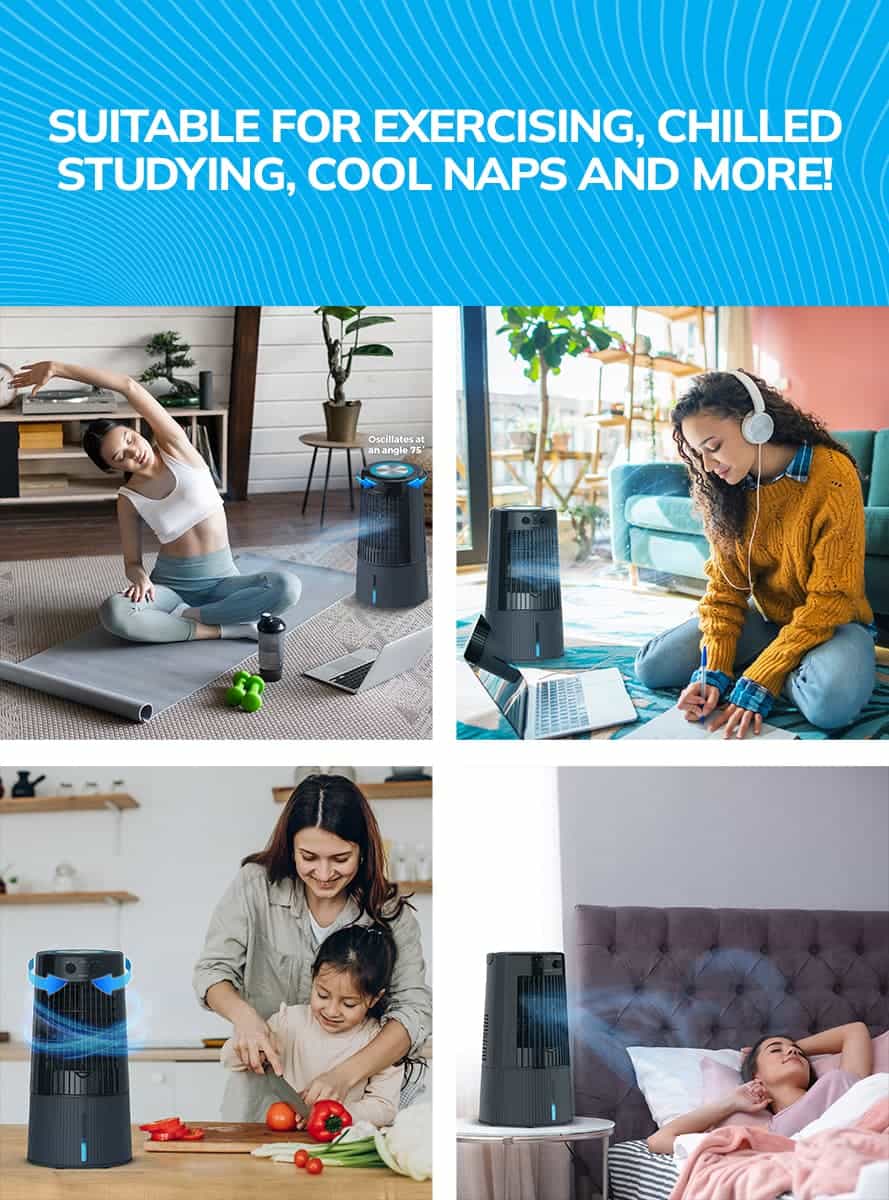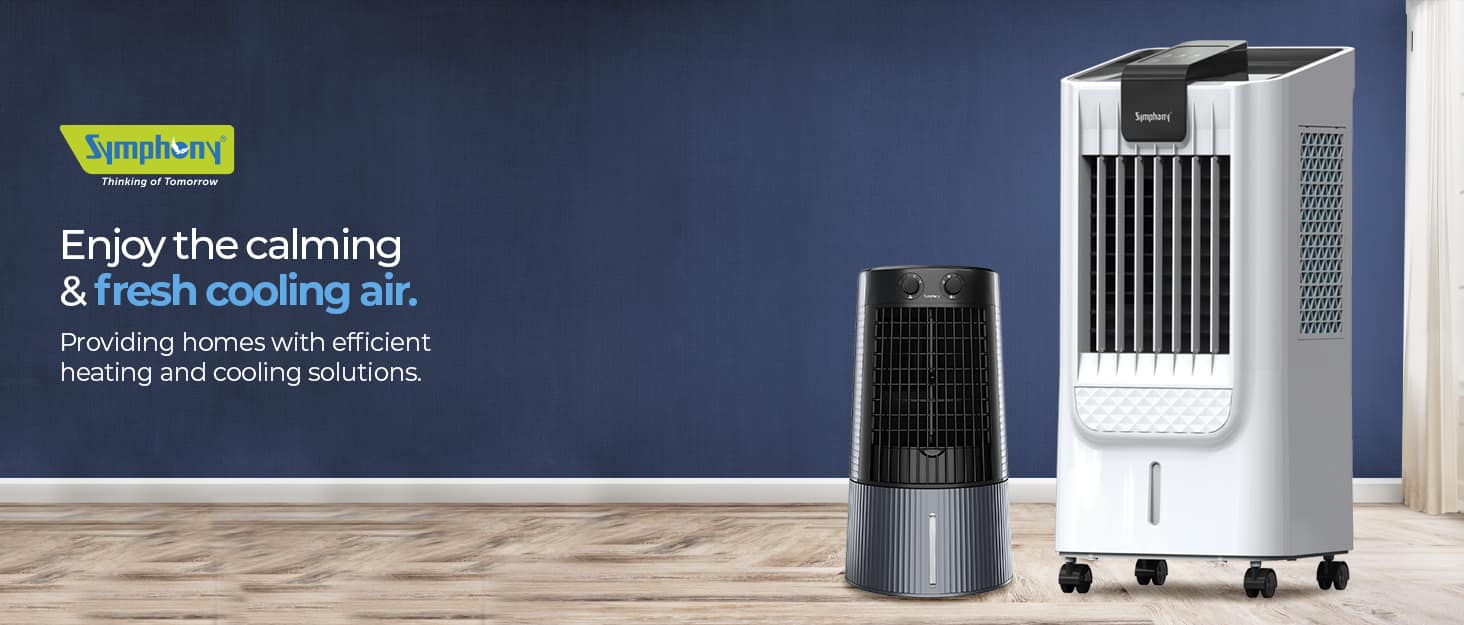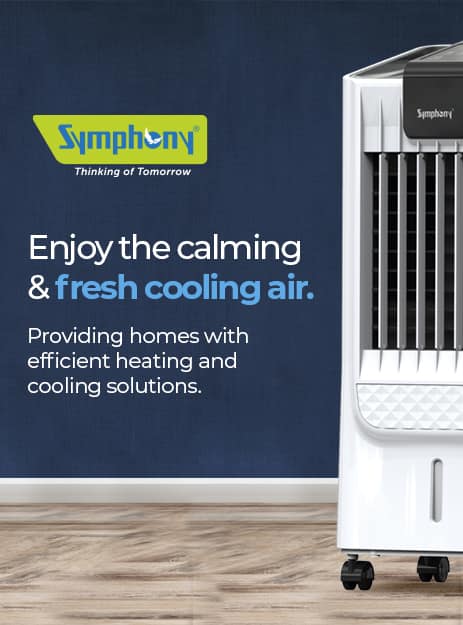 Product Specifications
Physical and Performance Attributes

Weight
5.8 KG
Dimensions (L x W x H)
260 × 260 × 470 mm

Misc Product Attributes

| | |
| --- | --- |
| For rooms up to Sqft | 110 |
| Engineering Plastic (blower/ fan) | Blower |
| Wattage (W) 230 V/ 50 Hz | 45 |
| Tank Capacity (up to brim – L) | 6 |
| i-pure Technology | – |
| Remote Control | – |
| Auto louver movement | Yes |
| Cool flow dispenser | Yes |
| Empty tank alarm | – |
| Free trolley | – |
| Cooling media | Coolpad |
| Product dimensions (L*B*H) (Cm) | 26 x 26 x 47 cm |
| Product weight (kgs) | 5.8 |
| Climate | Moderate Heat or Humid |
| Castor Wheels | – |
| No. of Castor wheels | – |