Symphony Movicool L125 – Commercial Evaporative Air Cooler
Symphony Movicool L 125 Commercial Cooler is the ultimate cooling solution for commercial spaces. With its powerful cooling capacity and large 125-litre tank, this cooler effectively cools expansive areas such as warehouses, factories, or event venues. The Movicool L 125 features a robust construction, designed to withstand heavy-duty usage while delivering reliable performance. Its intuitive controls and adjustable fan speed allow for customized cooling comfort. Stay productive and comfortable in your commercial space with the Symphony Movicool L 125 Commercial Cooler.
EAN / Barcode: 8901791101469

Our technical team is on hand to solve any problems or help you find the ideal solution.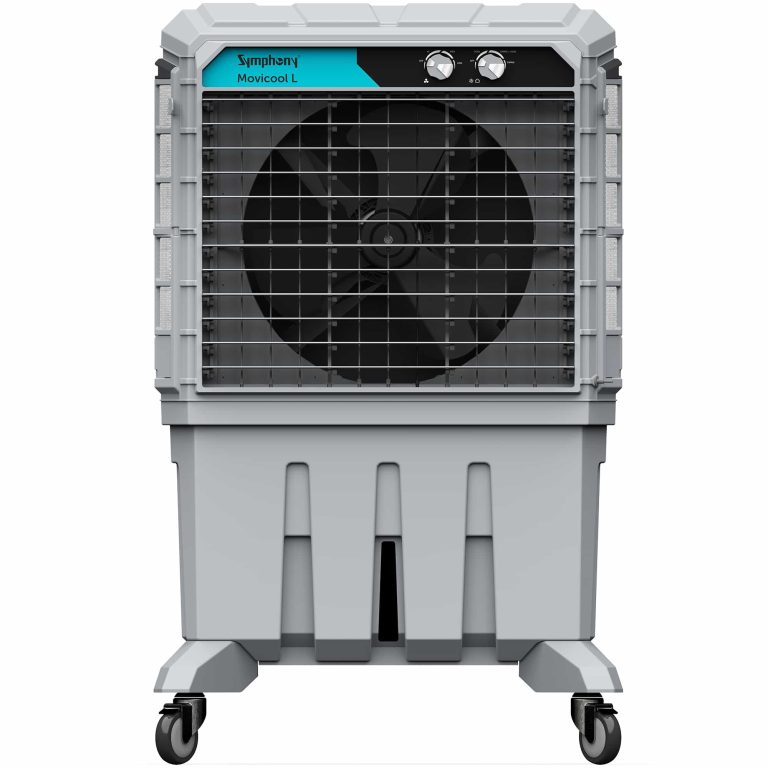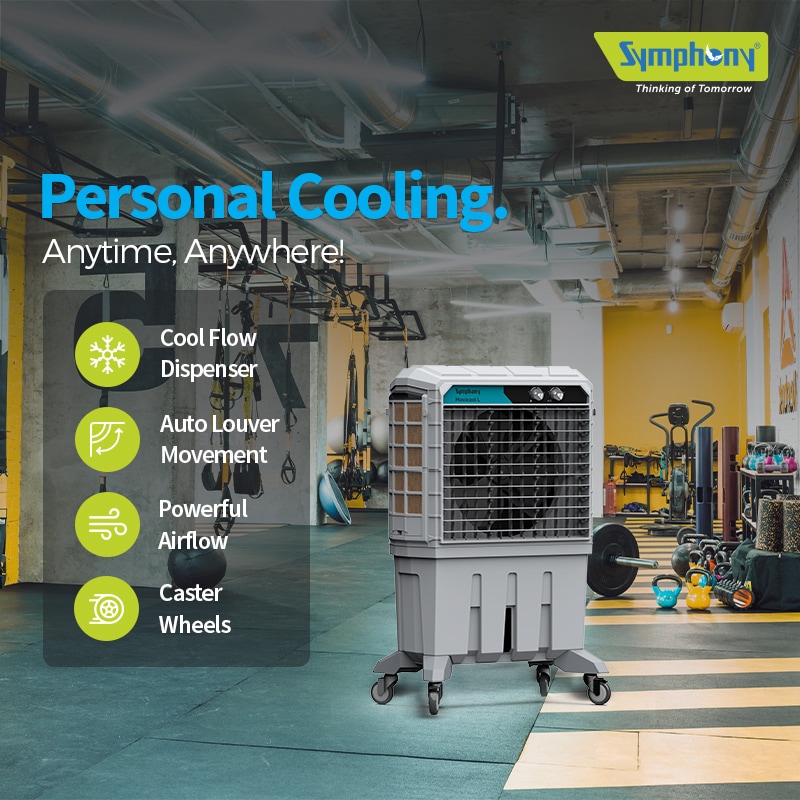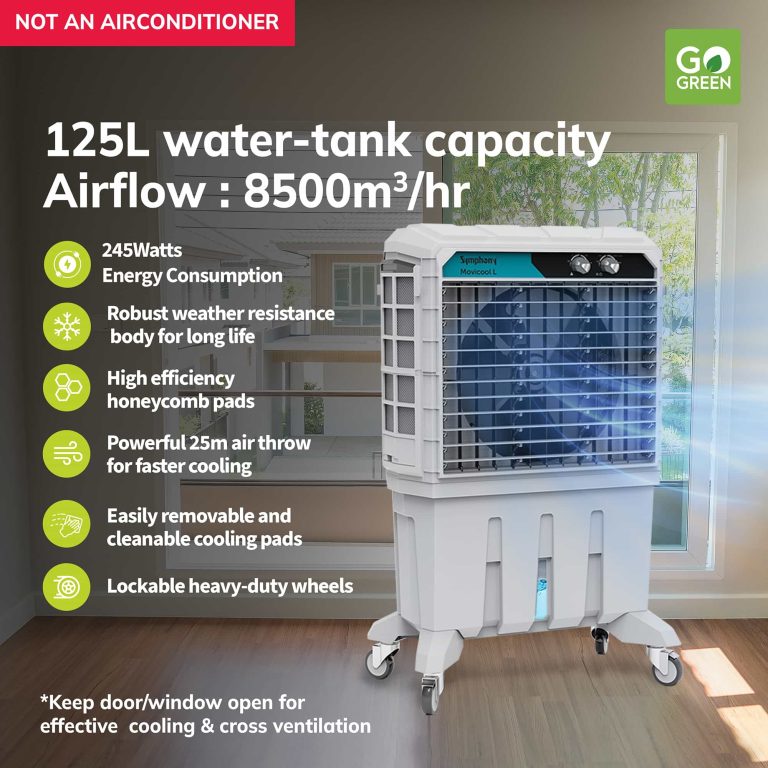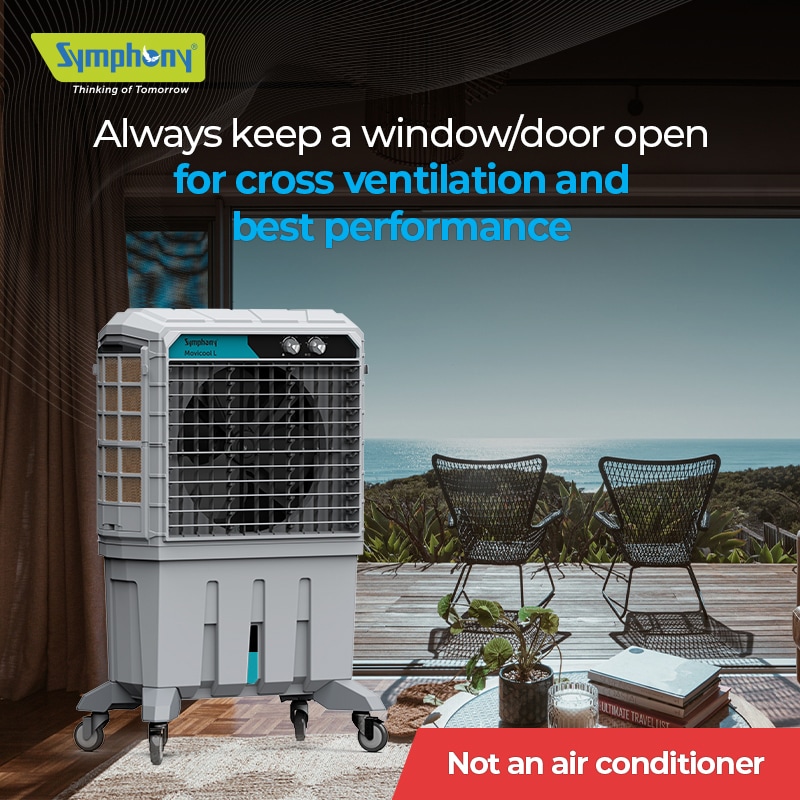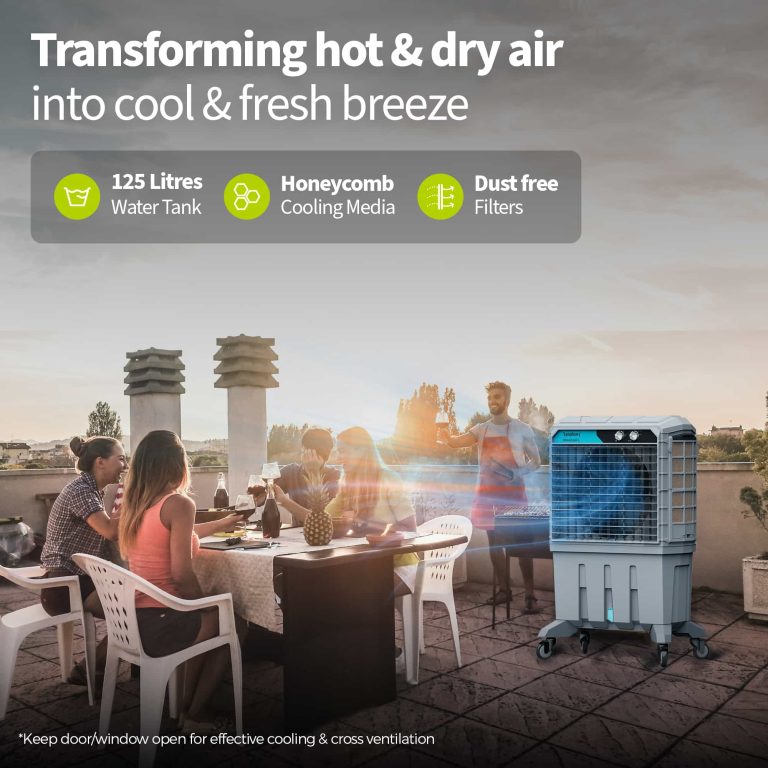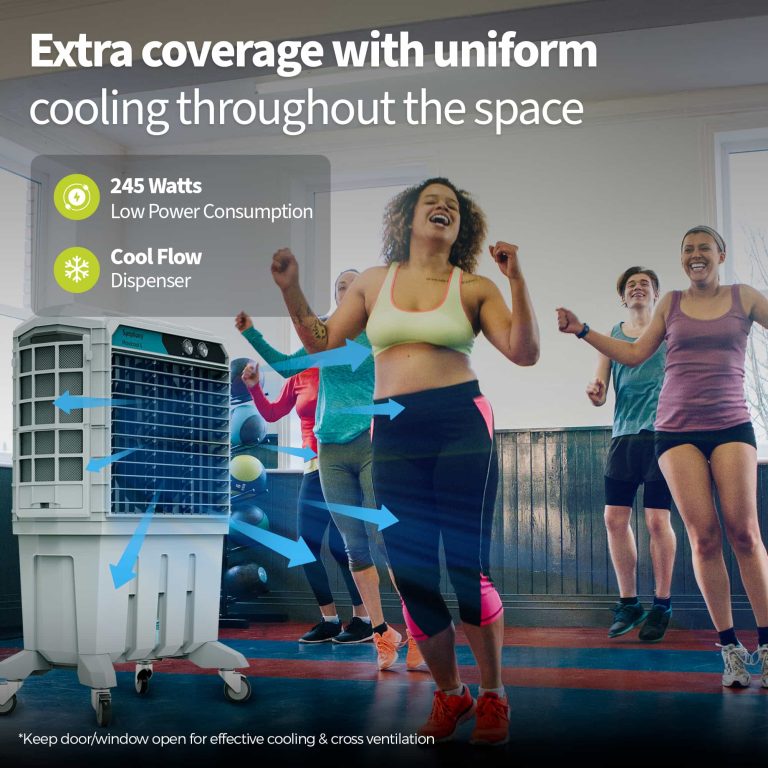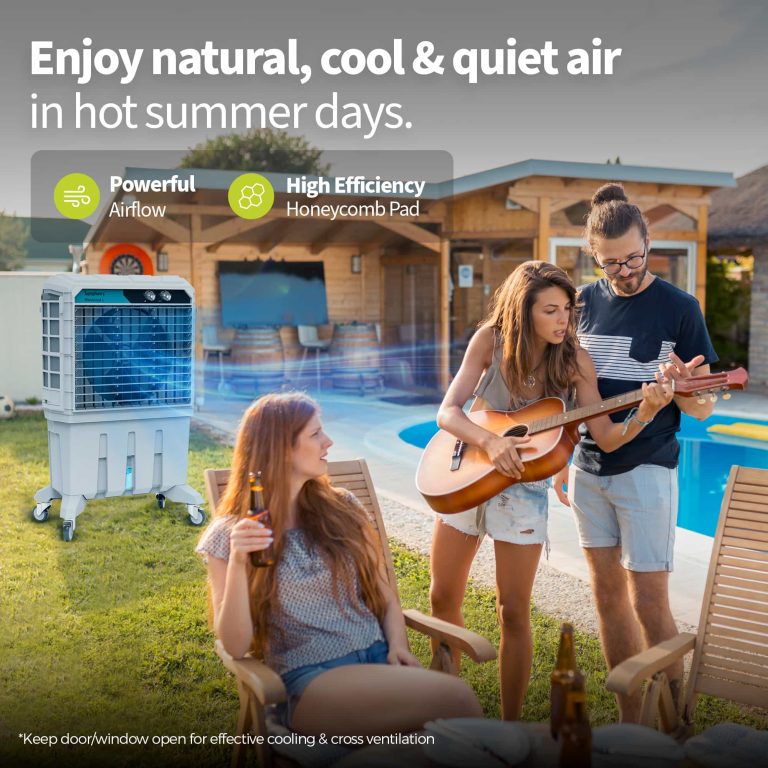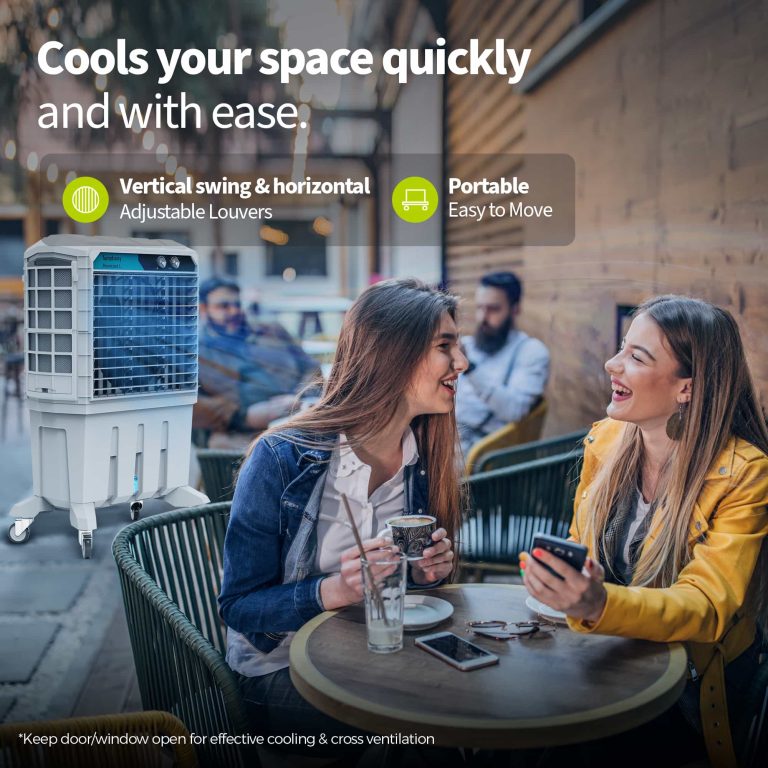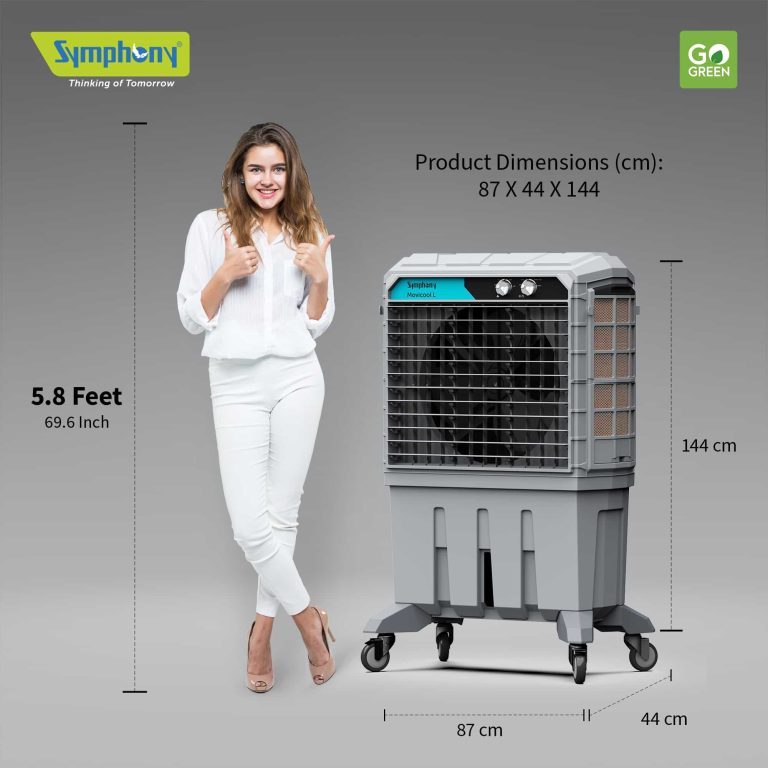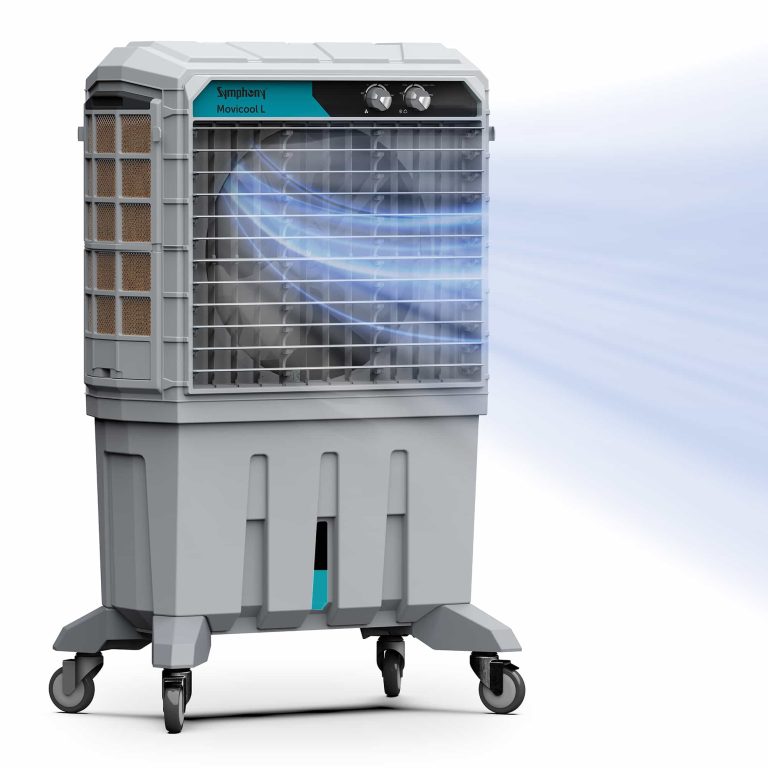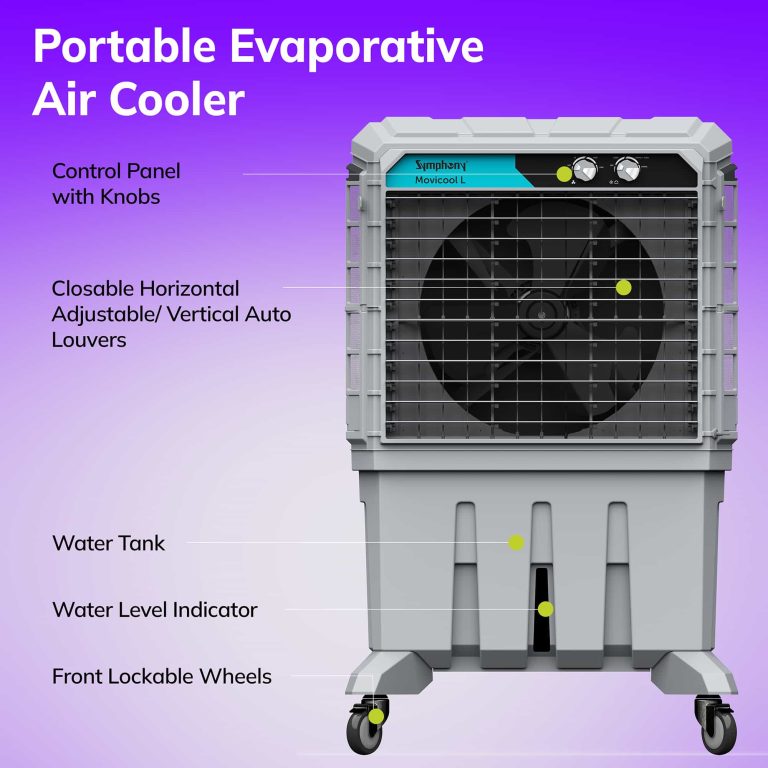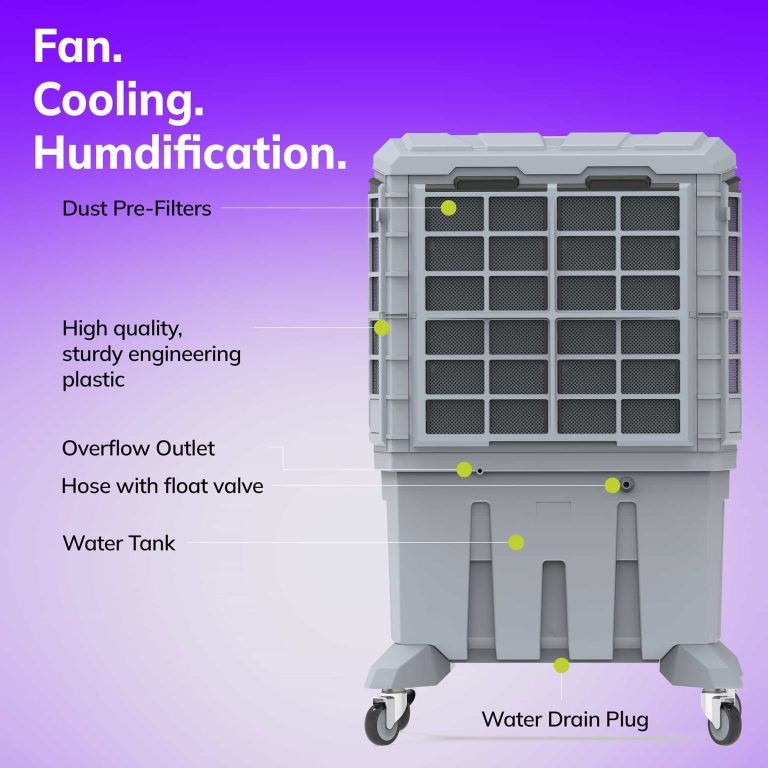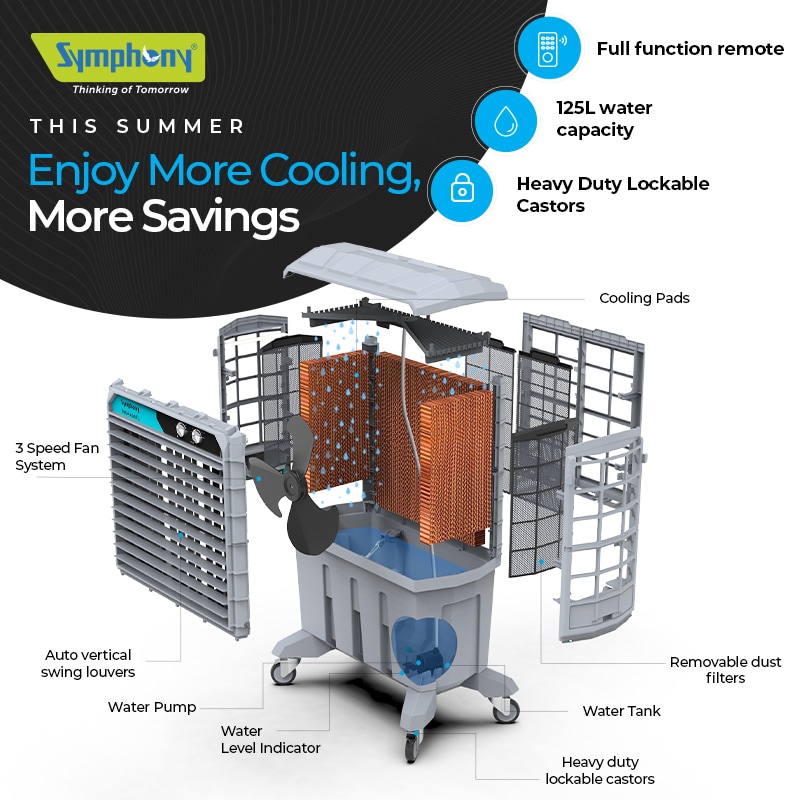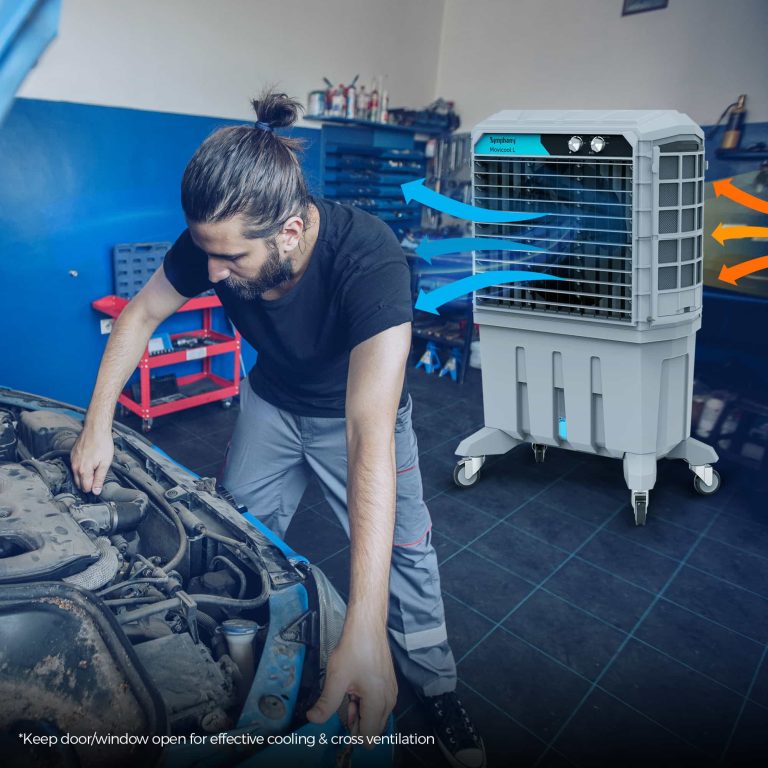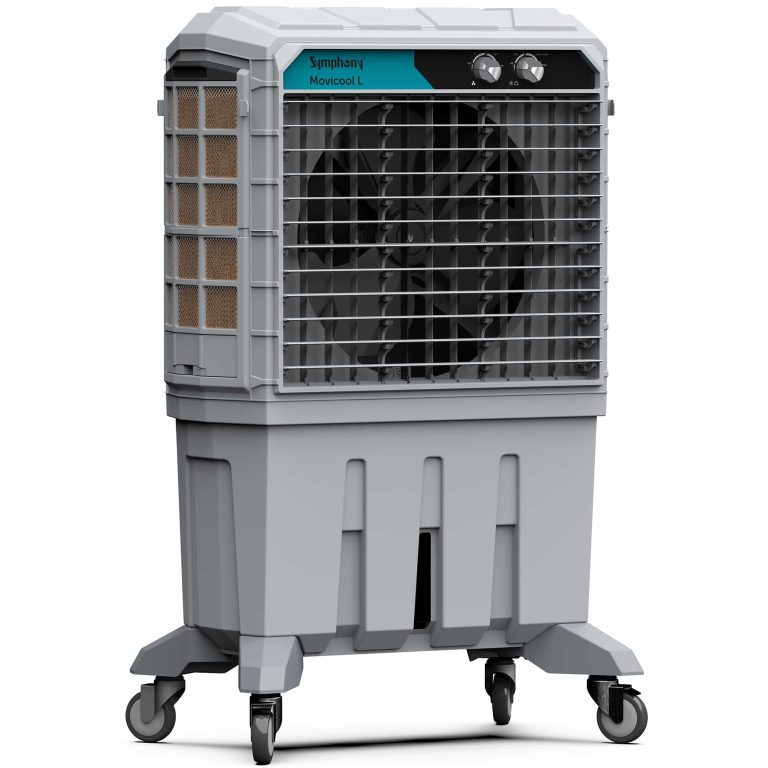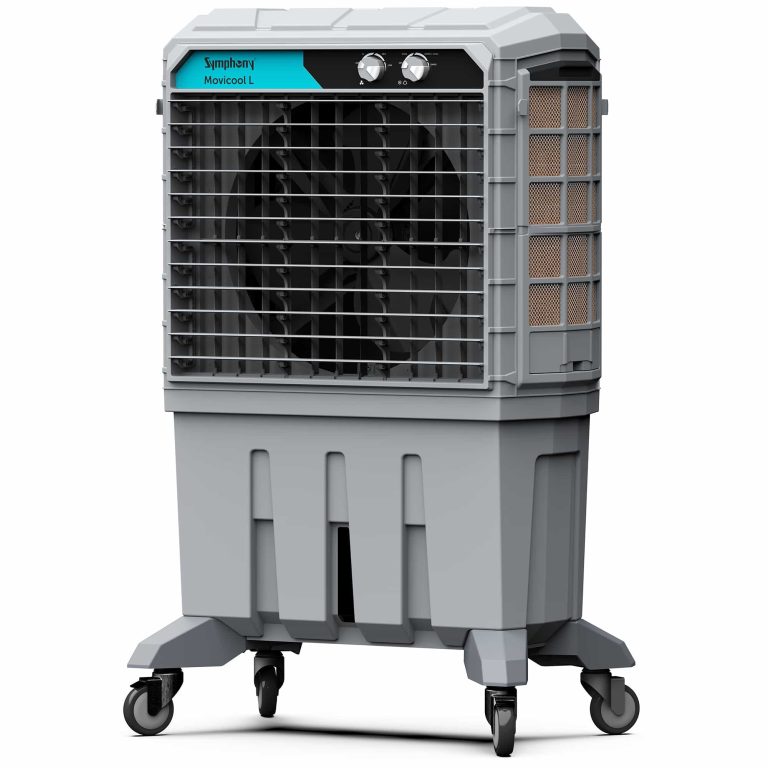 Description
The Symphony Movicool L 125 Commercial Cooler is a powerful and efficient cooling solution designed for large commercial spaces. With its impressive cooling capacity and a generous 125-litre tank, this cooler keeps warehouses, factories, and event venues comfortably cool. Built with durability in mind, the Movicool L 125 withstands heavy-duty usage while providing reliable performance. It's user-friendly controls and adjustable fan speed offer customizable cooling comfort.
Features
Commercial cooler with powerful 20m* air throw for faster cooling
8500 m³/hr* air delivery, perfect for cooling large open spaces
Energy-efficient cooling consumes only 245W, and is considerably cheaper to operate than air conditioning!
Clean air with i-pure technology and multistage, 3-sided dust-free air filters
Superior cooling with 3-sided high-efficiency honeycomb cooling pads
Easily removable and cleanable cooling pads
Cool flow dispenser for enhanced cooling
Huge 125L water-tank capacity
3-speed fan settings
Fully closable horizontal louvres
Auto louvre movement
Quiet operation at just 66dB
Robust weather-resistant design for long life
High-quality sturdy engineered plastic
Easily portable with multi-directional, lockable, and heavy-duty caster wheels
Durable weather-resistant body for extended life
This industrial air cooler's exterior is comprised of a strong material that is resistant to light, moisture, and mild chemicals. The cooler can handle challenging commercial and environmental circumstances and is faithfully constructed for high-intensity performance.
High-performance cooling pad
A constant cold airflow is delivered in all directions and angles thanks to the innovative three-sided cooling pad configuration. You no longer have to be concerned about the seating arrangements of your staff.
Large Water Inlet
Symphony provides a large input port as opposed to typical coolers, allowing you to swiftly fill the water reservoir. Additionally, there are no water spills on the shop or office floor.
Mighty 3-speed fan
Three settings are available for the strong fan speed. These levels allow you to satisfy your dynamic cooling needs while considering the location's preferences and shifting weather circumstances.
Easy Removable Cooling Pads
Removable cooling pads make it simple to take them out and clean them on a regular basis. This aids in preserving their cooling effectiveness over time.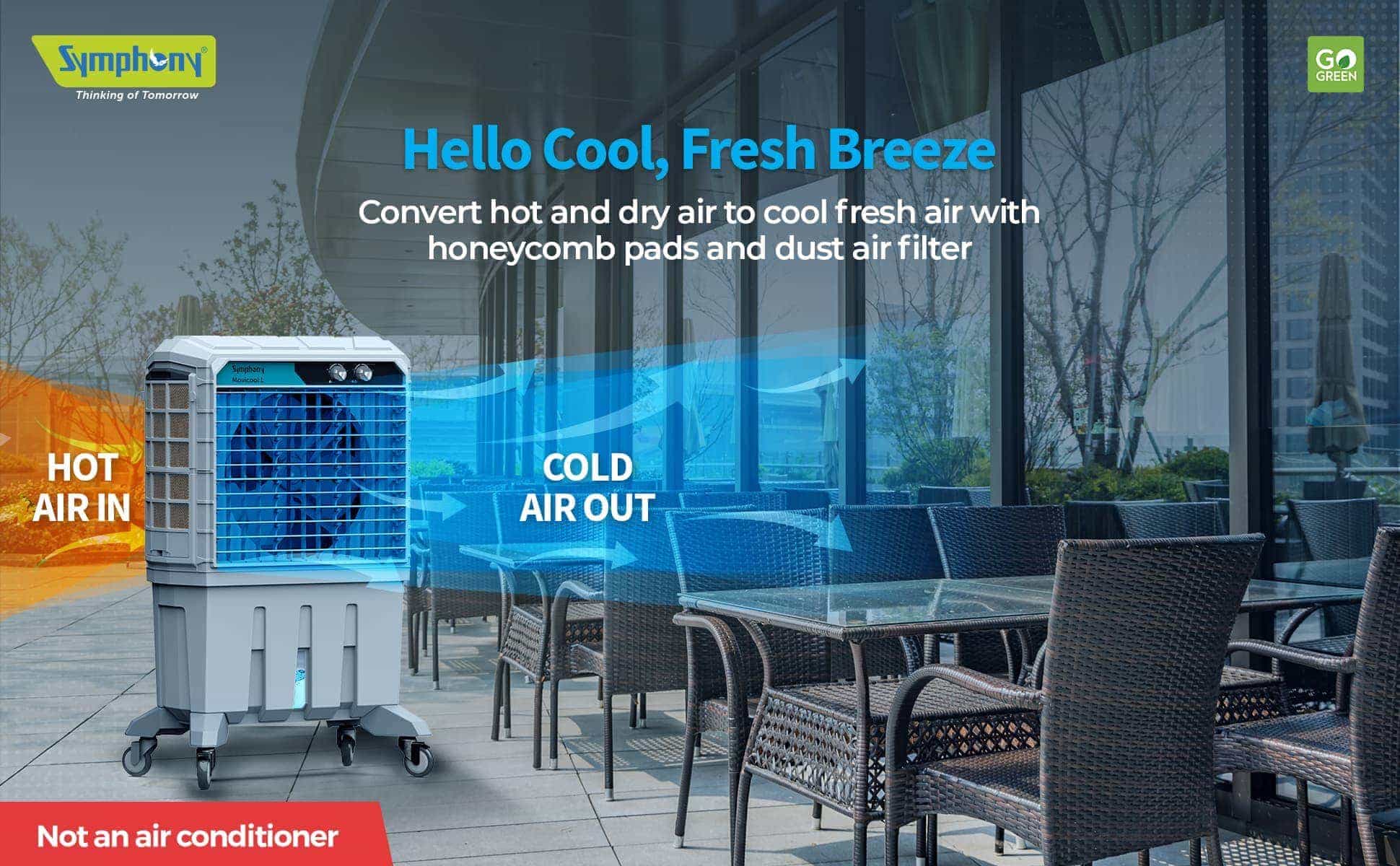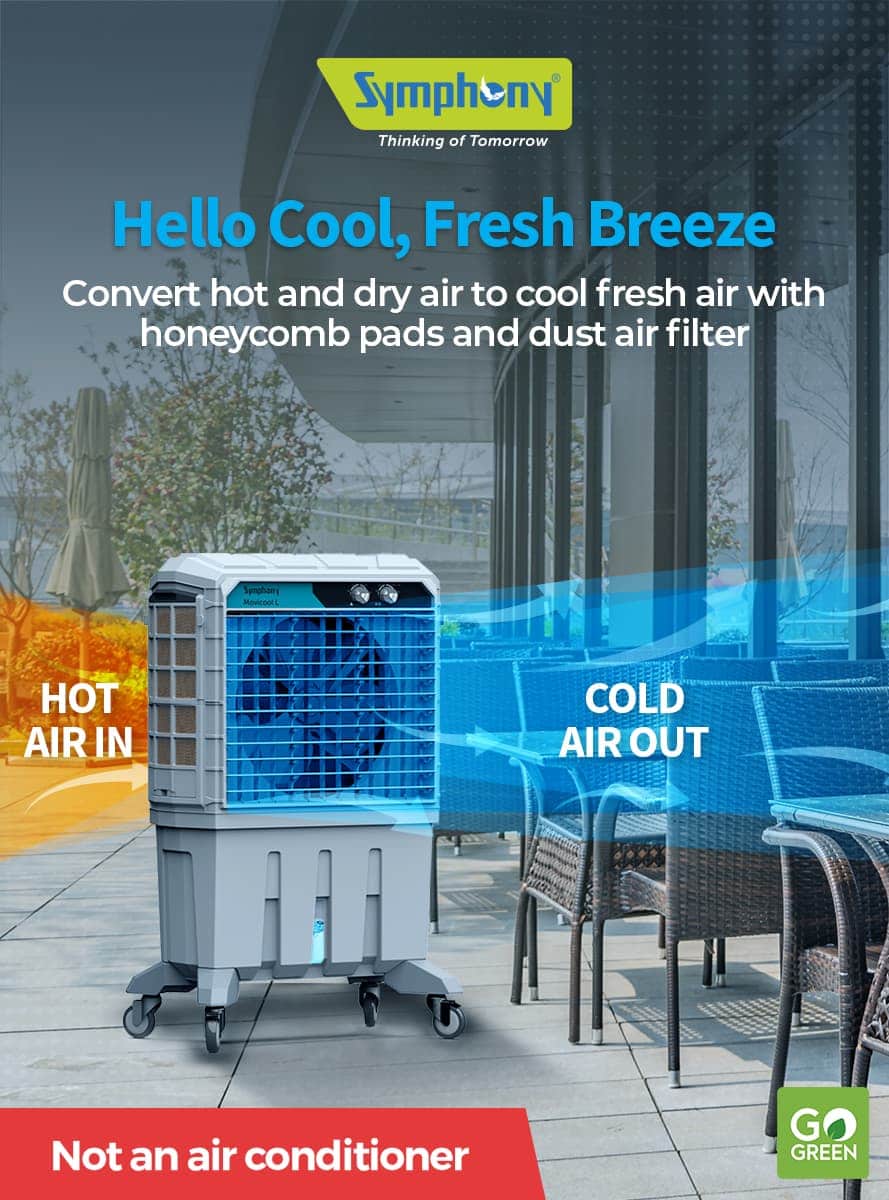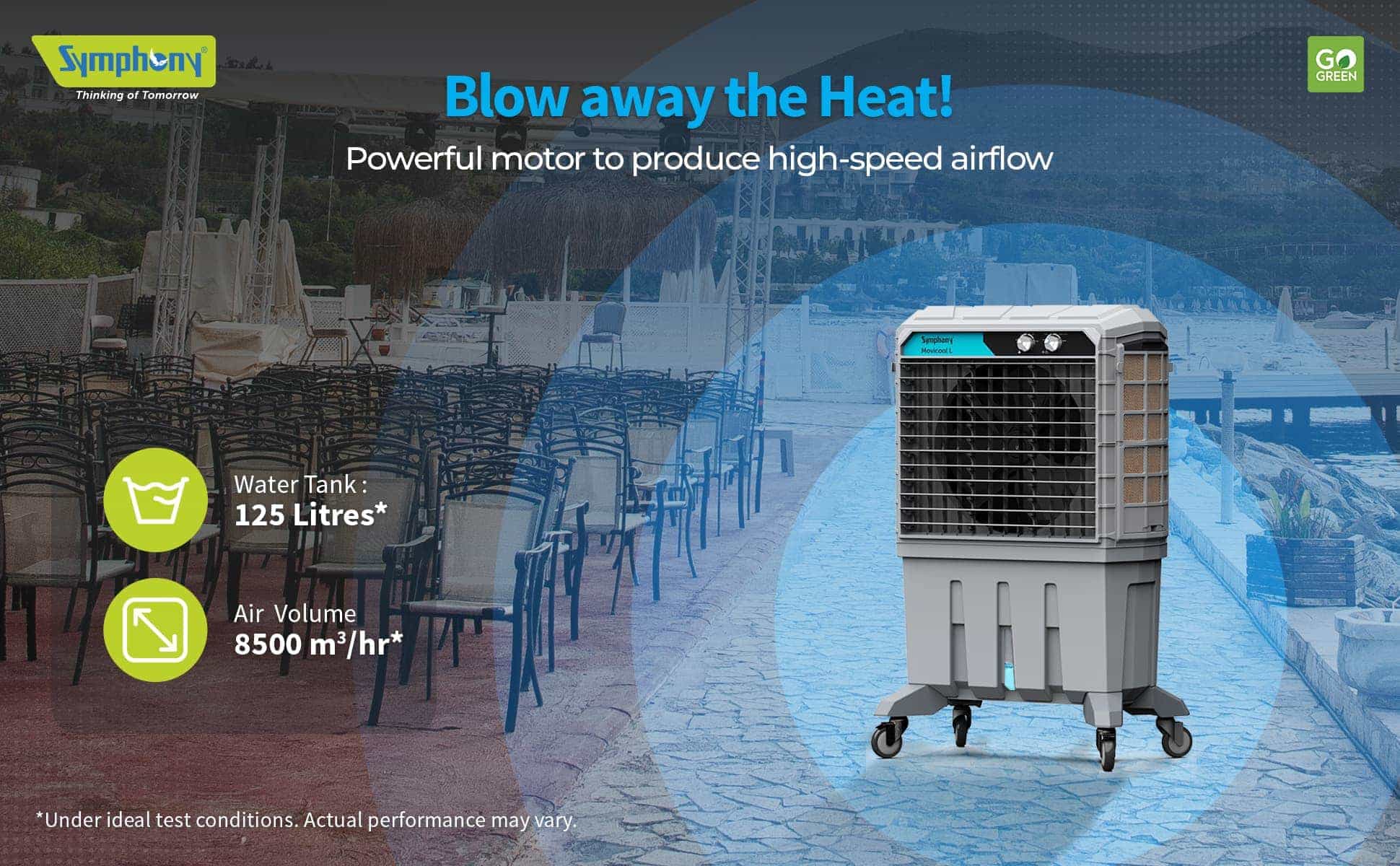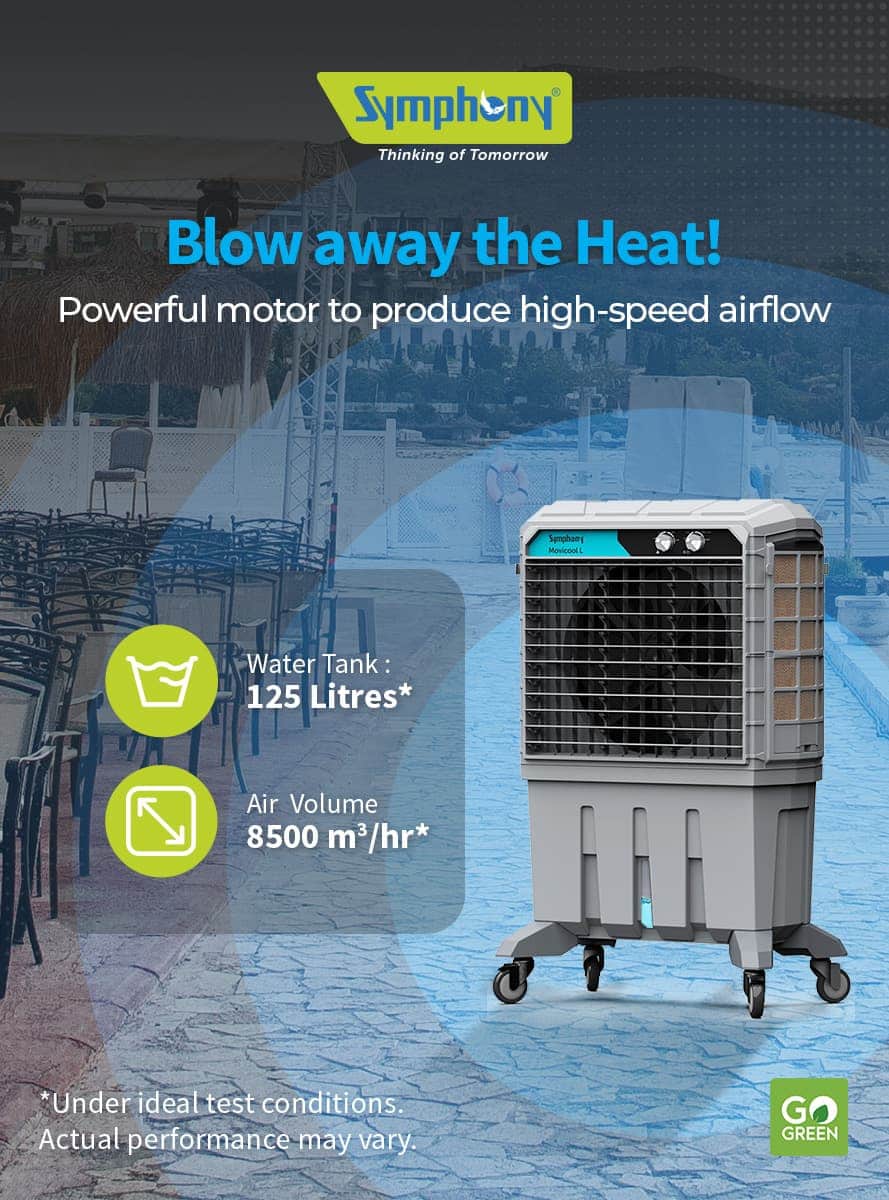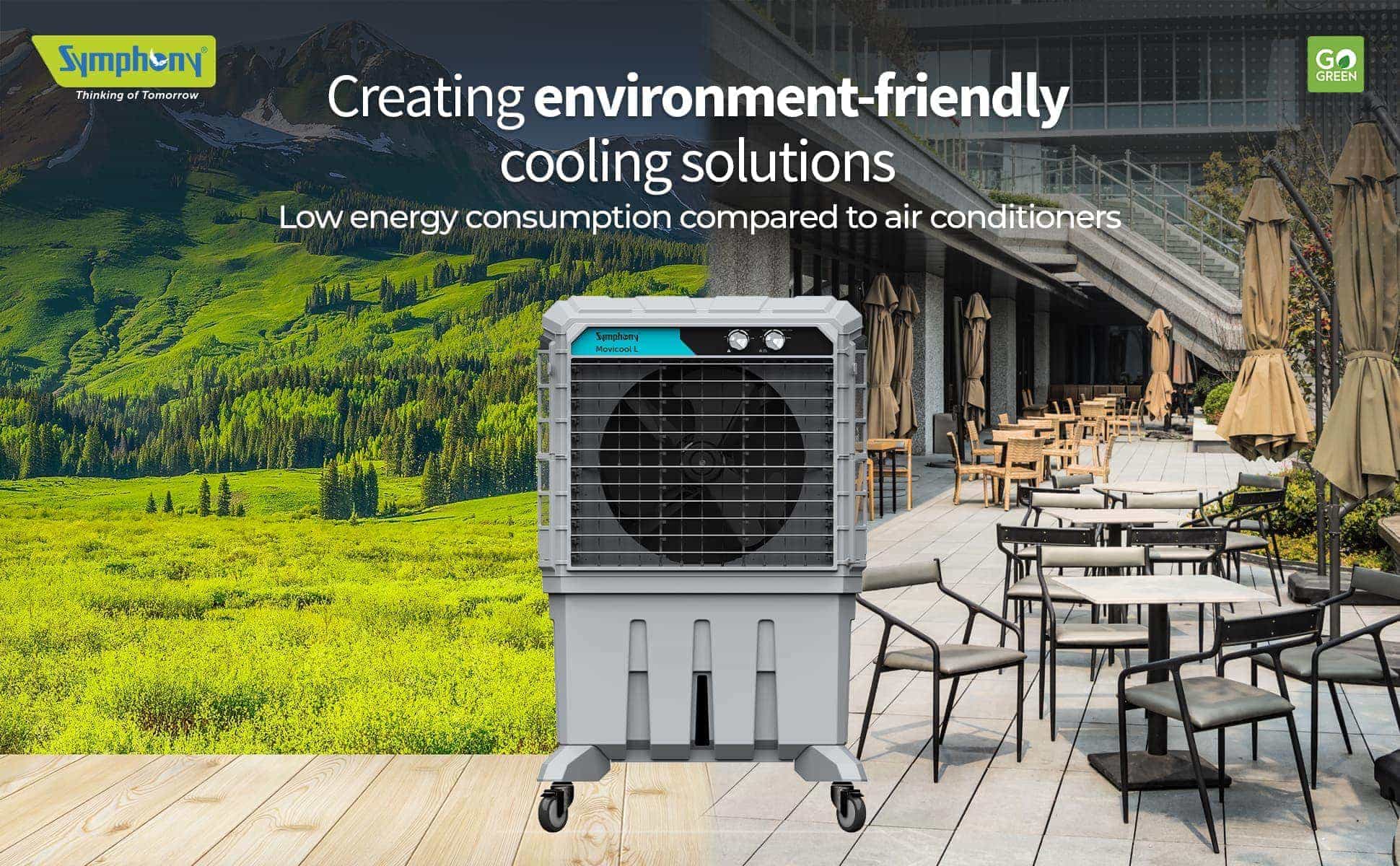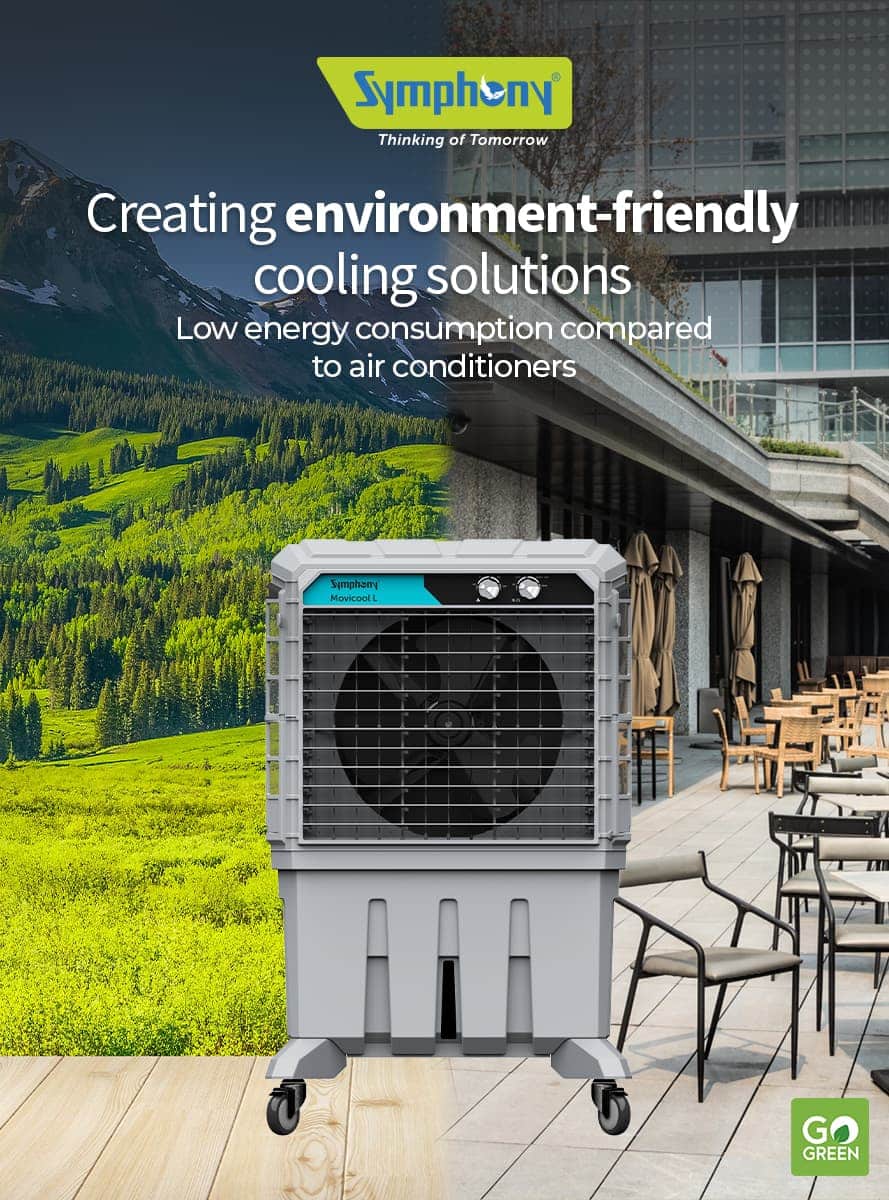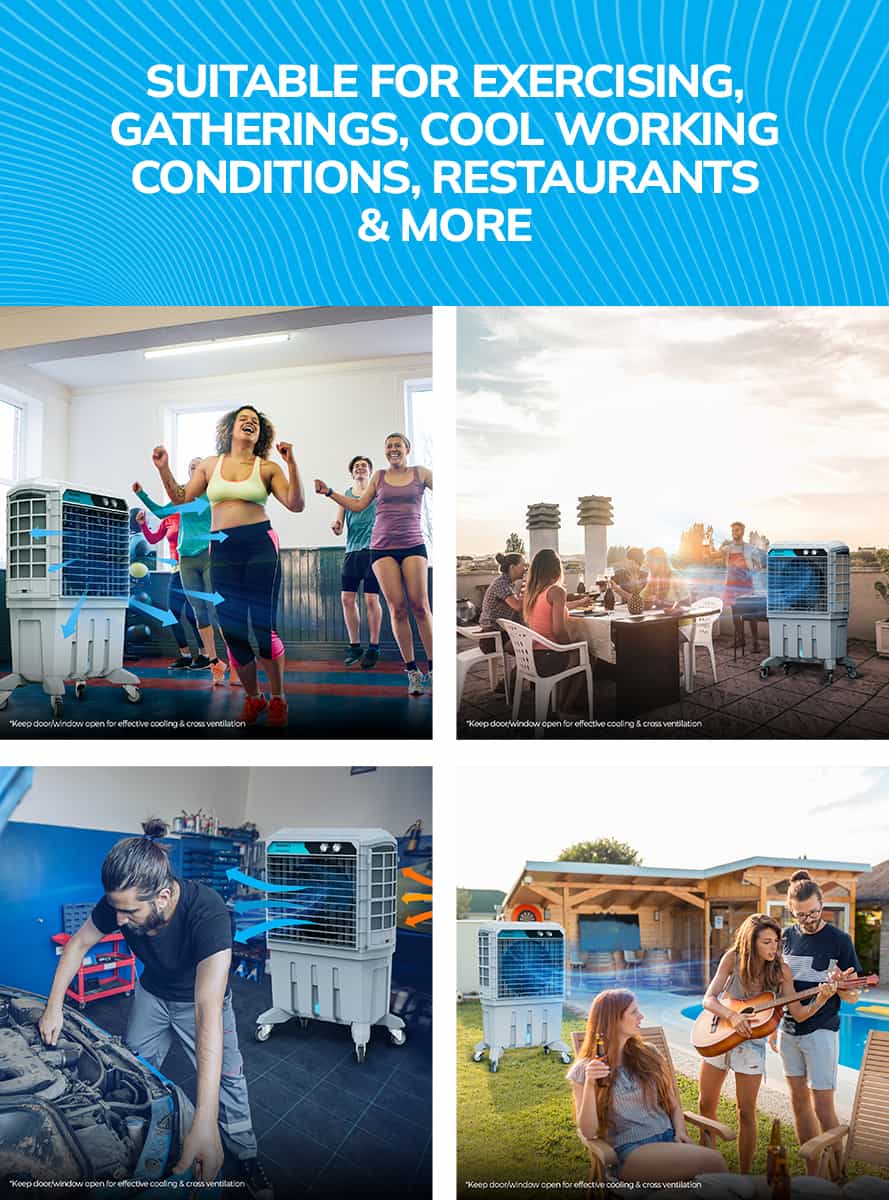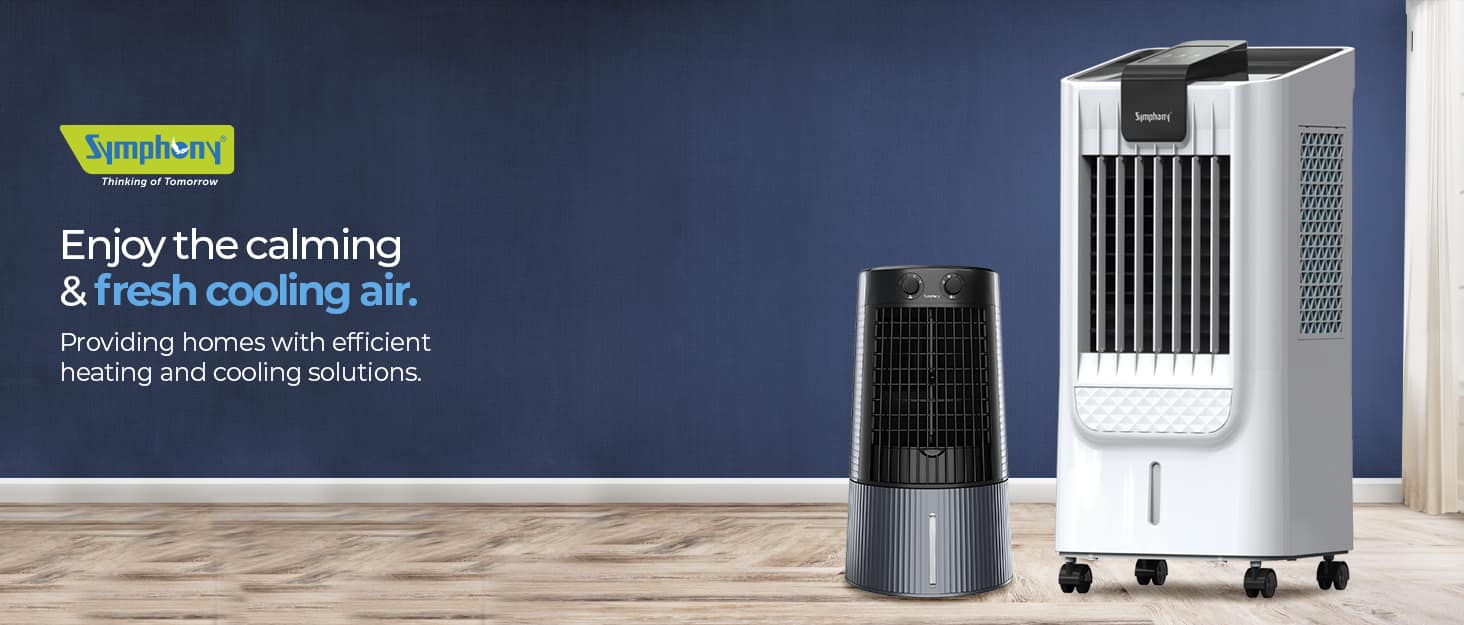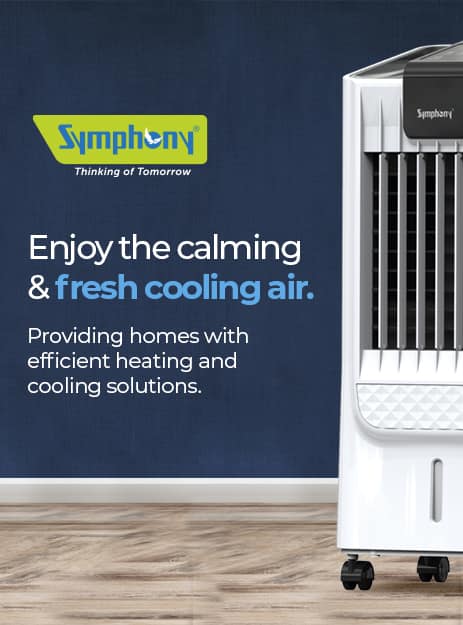 Product Specifications
Physical and Performance Attributes

Weight
24 KG
Dimensions (L x W x H)
870 × 440 × 140 mm

Misc Product Attributes

| | |
| --- | --- |
| Parameters | MOVICOOL L125 Commercial Cooler |
| Air volume (m3/hr) | 8500 |
| Air throw distance (m) | 20 |
| Tank Capacity (up to brim – L) | 125 |
| Fan diameter (mm) | 525 |
| Wattage (W) | 215 |
| Horizontal louver movement – Manual | Yes |
| Fully closable horizontal louvers | Yes |
| Vertical louver movement- Auto | Yes |
| Water/ Ice inlet door | Two Sides |
| Dust filter | Yes |
| Cool flow dispenser | Yes |
| Float valve-auto water refill | Yes |
| Water level indicator | Yes |
| Lockable heavy duty wheels | Yes |
| Utility tray | Yes |
| Cooling media | Honeycomb |
| Cooling pad thickness (Side/Rear/Side) mm | 50/50/50 |
| Easy removable cooling pads | Yes |
| Product dimensions (L*B*H) (mm) | 870 x 440 x 1440 mm |
| Carton outer dimensions (L*B*H) (mm) | 900 X 400 X 1275 mm |