Symphony Sumo 75XL – Powerful Desert Evaporative Air Cooler
Beat the summer heat with the Symphony Sumo 75 XL Powerful Desert Air Cooler. With its large 75-litre capacity, this cooler is designed to efficiently cool large spaces, making it ideal for homes, offices, or even outdoor gatherings. Experience powerful and refreshing airflow with the Sumo 75 XL's advanced cooling technology. Its user-friendly controls, low energy consumption, and durable build make it a reliable cooling solution for long-lasting comfort. Don't let the heat get to you – bring home the Symphony Sumo 75 XL and enjoy cool, soothing breezes all season long.
Unfortunately, this product is temporarily out of stock. We are awaiting information regarding the availability of this product.
Please contact us for alternatives and assistance.
EAN / Barcode: 8901791101643

Our technical team is on hand to solve any problems or help you find the ideal solution.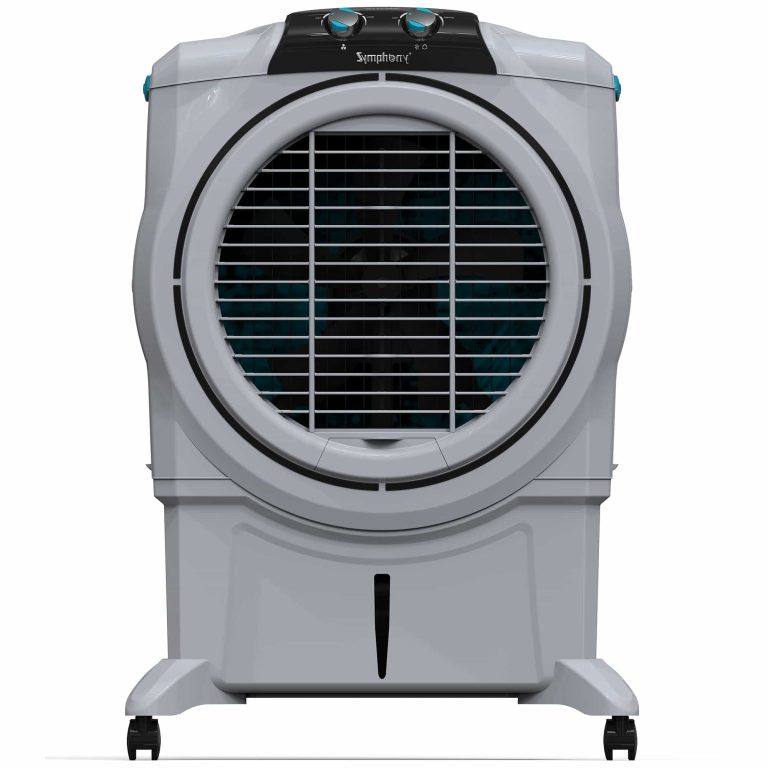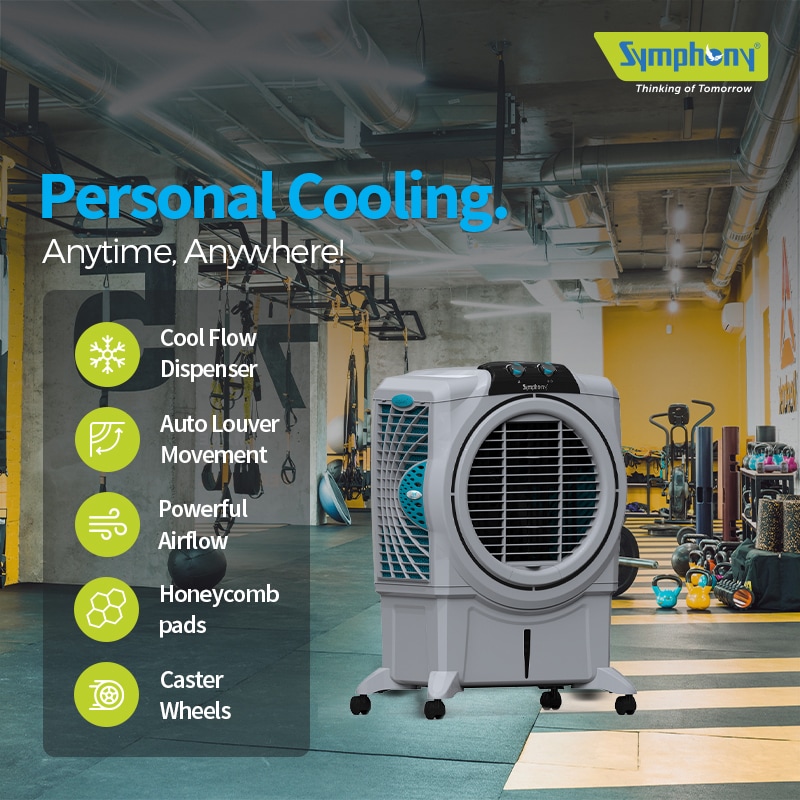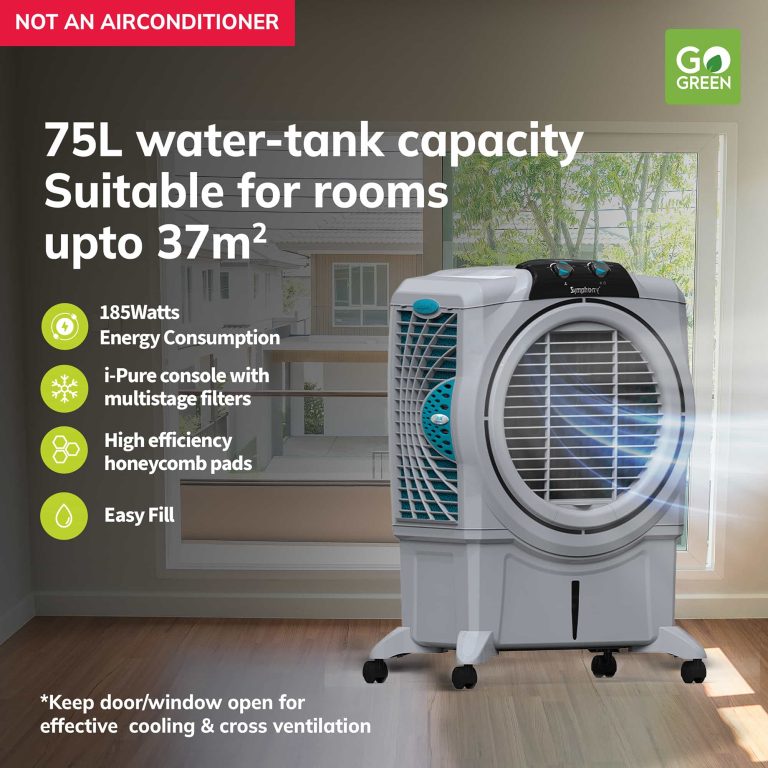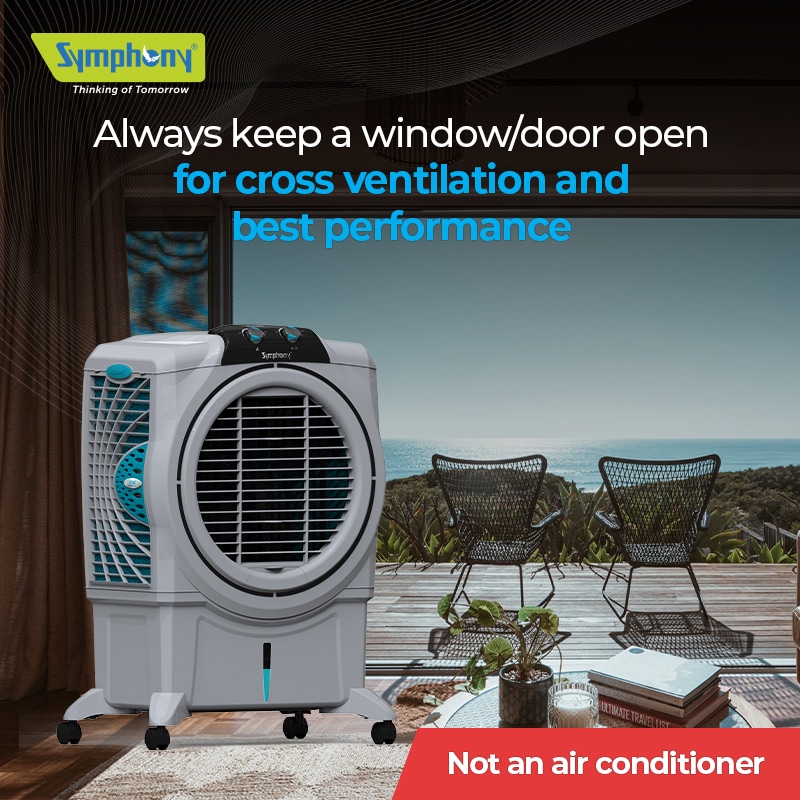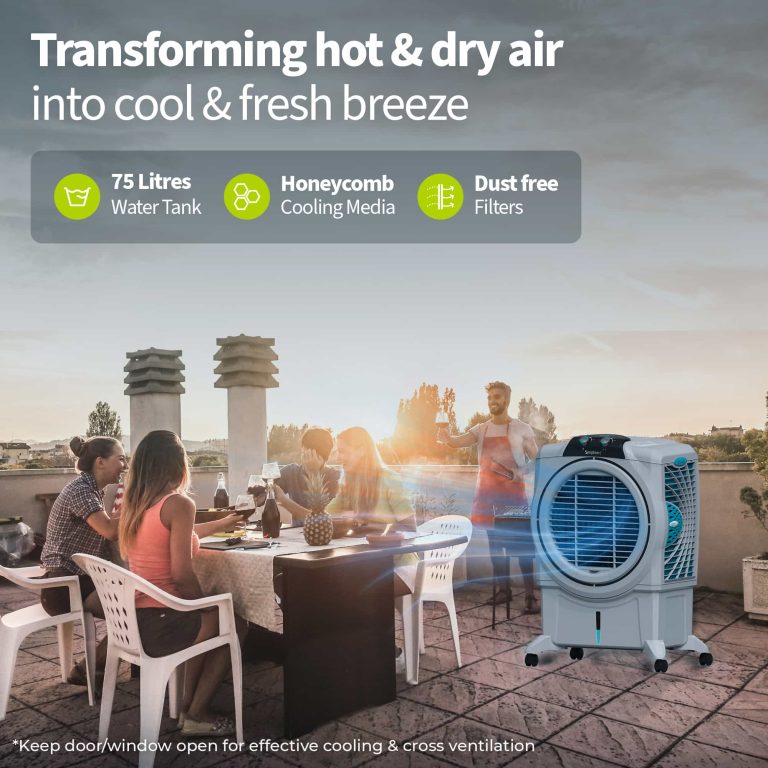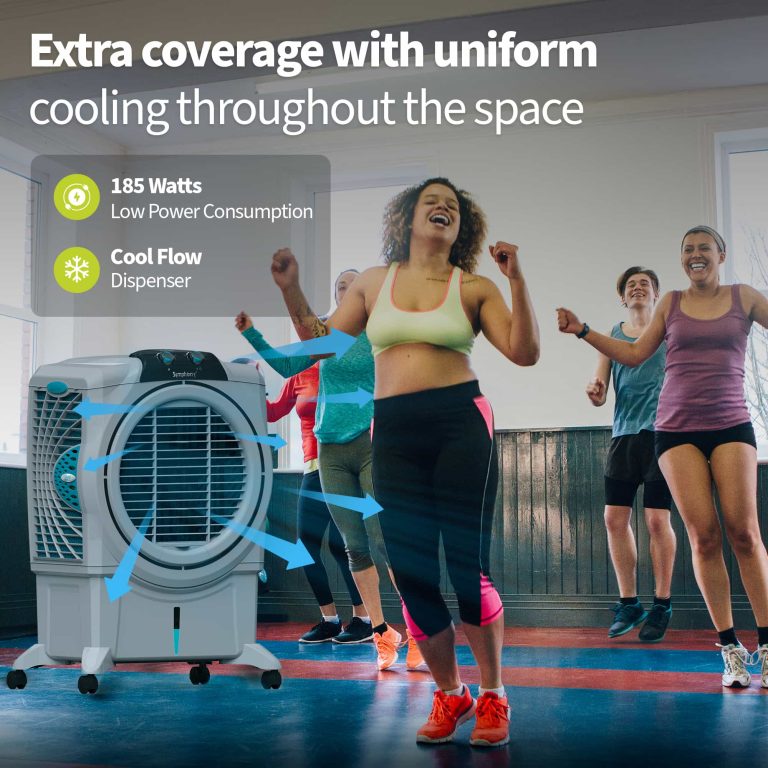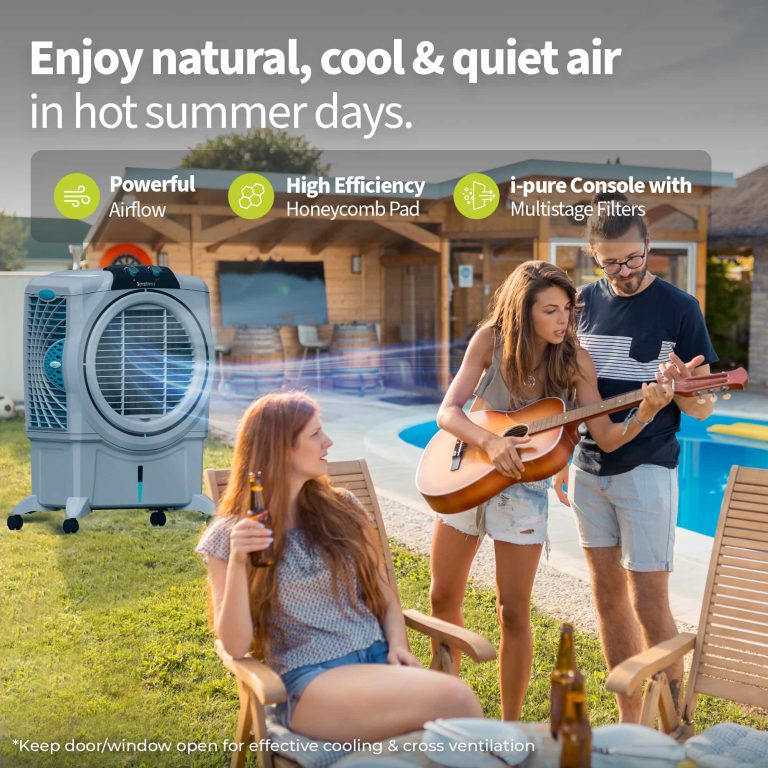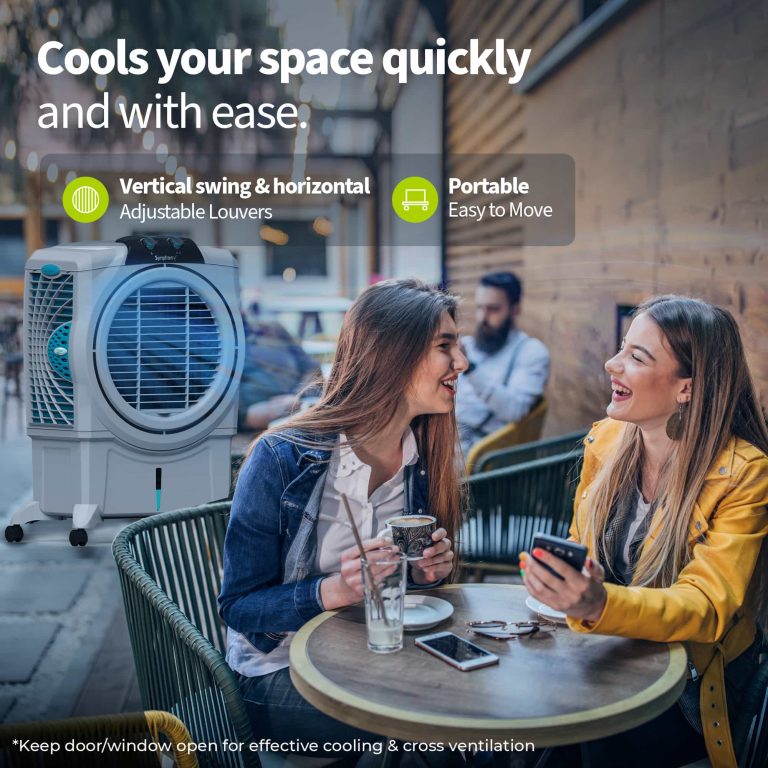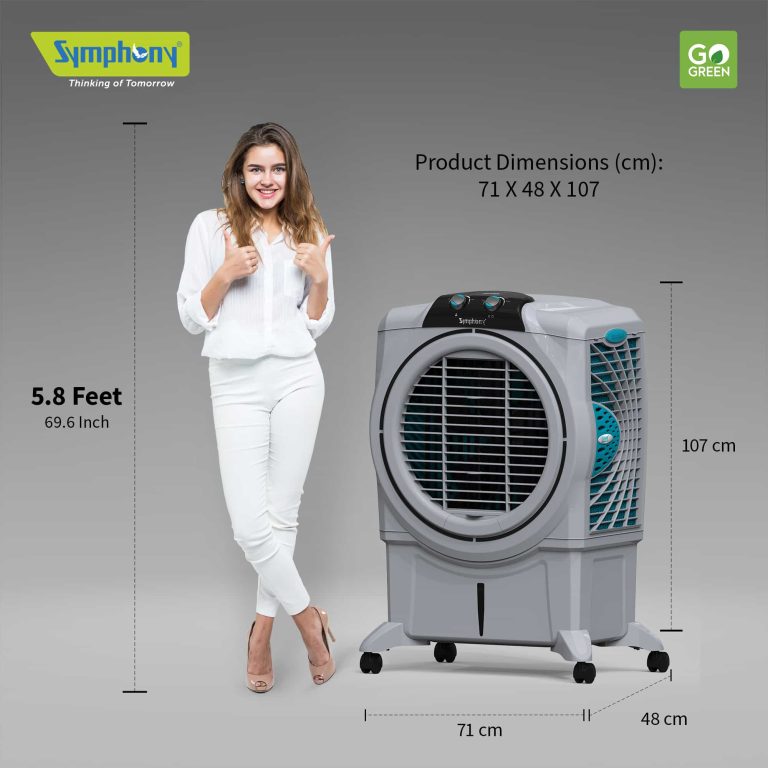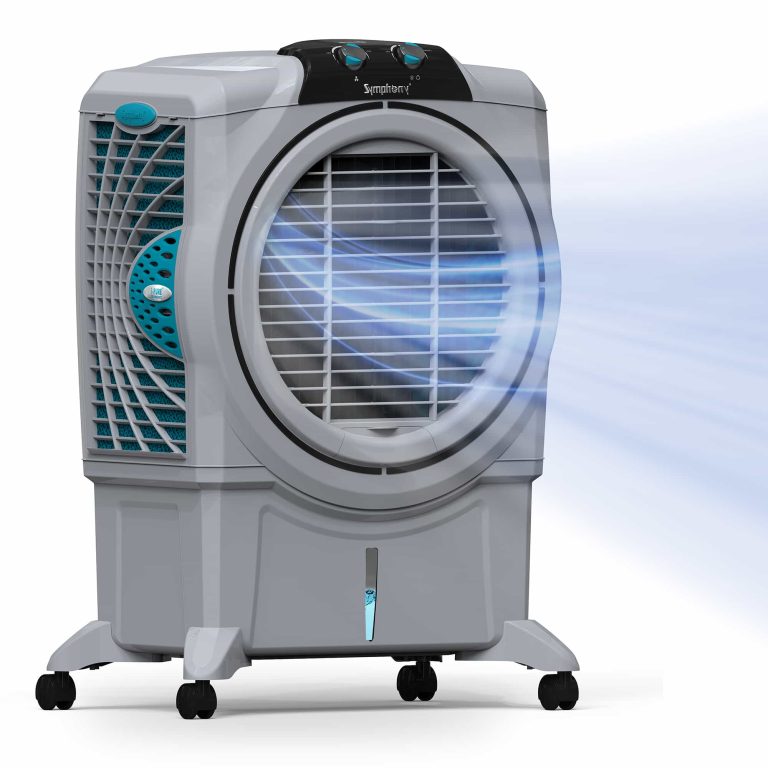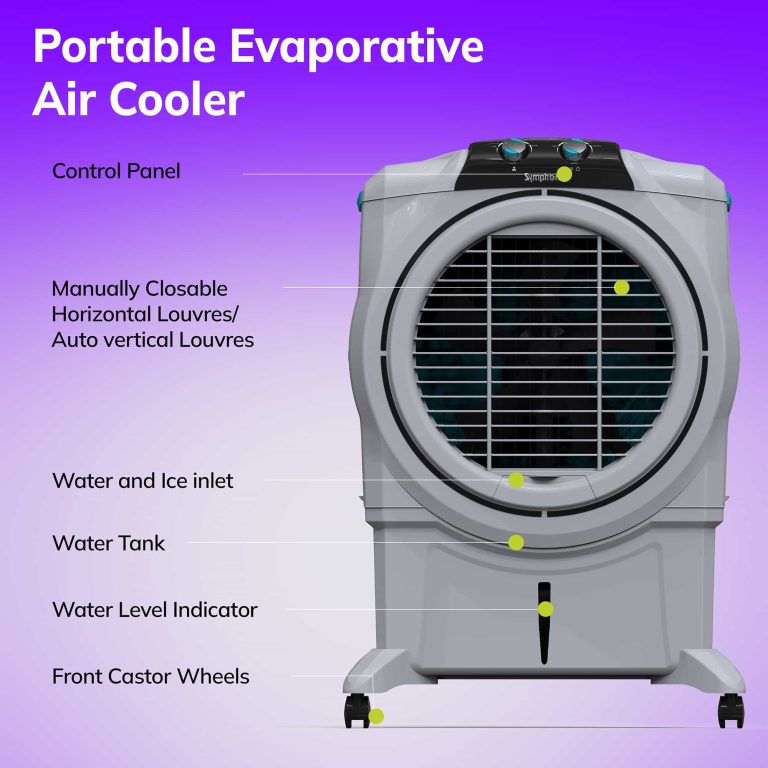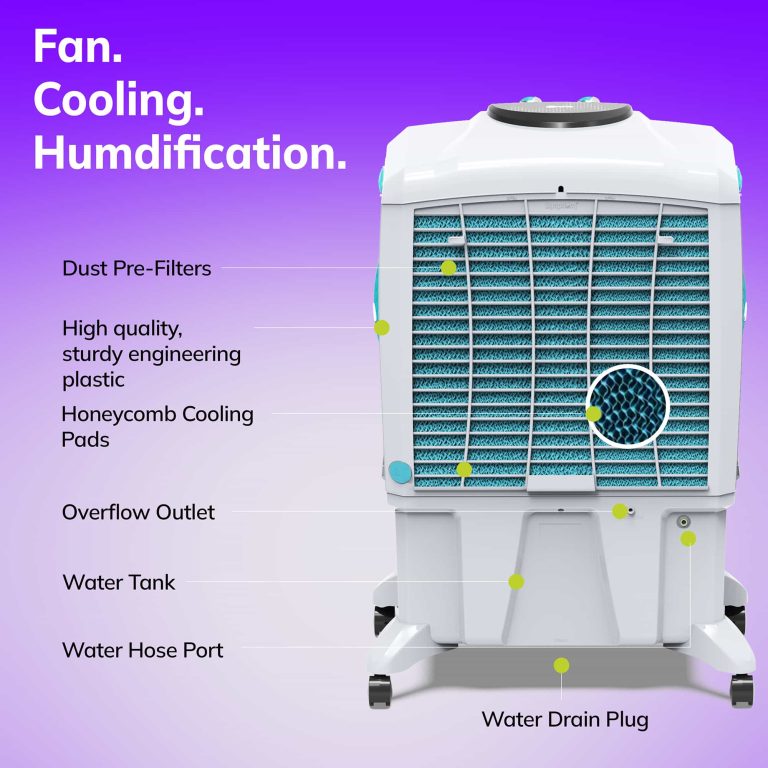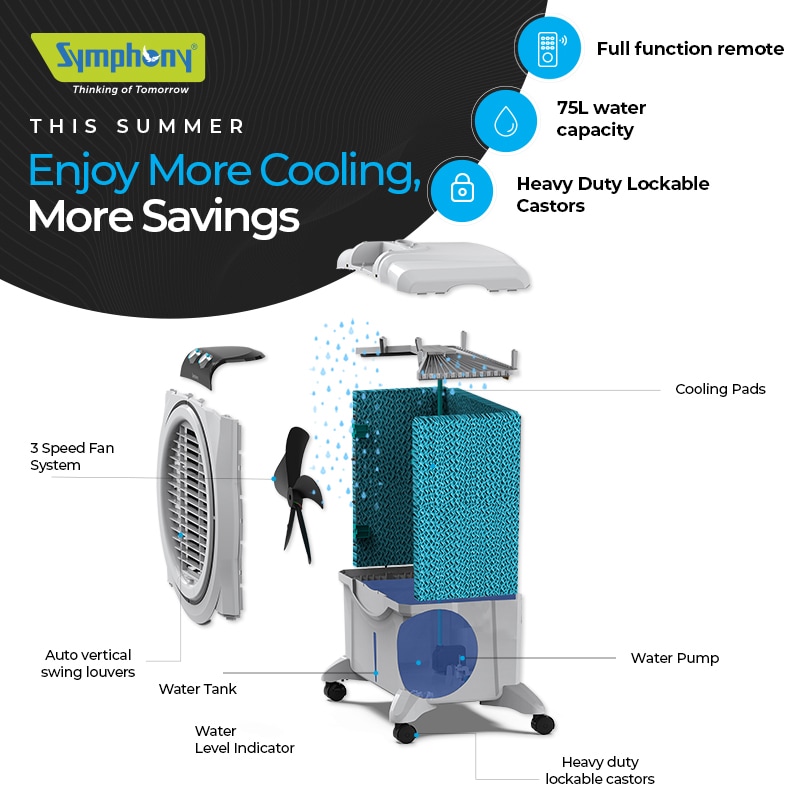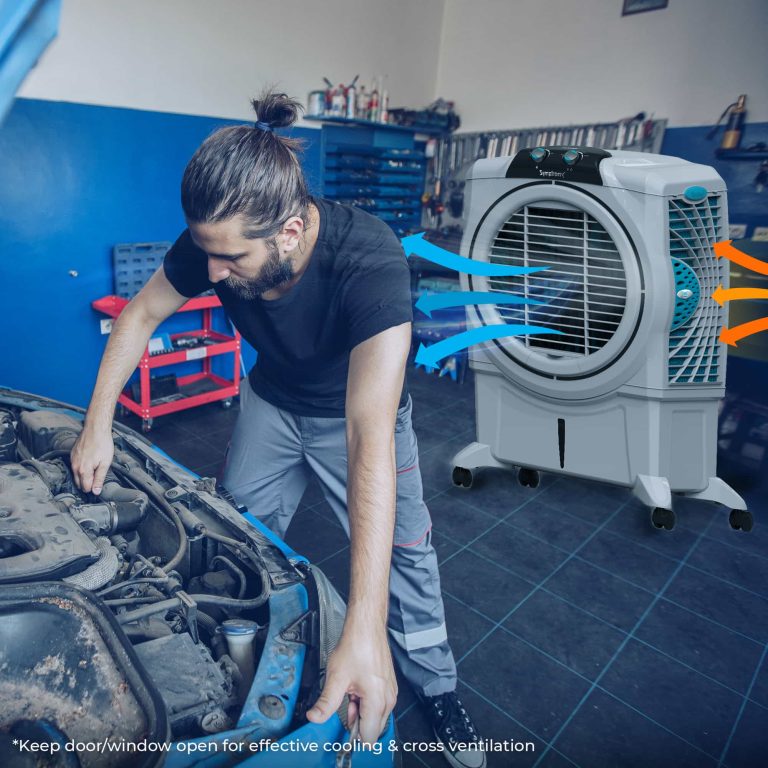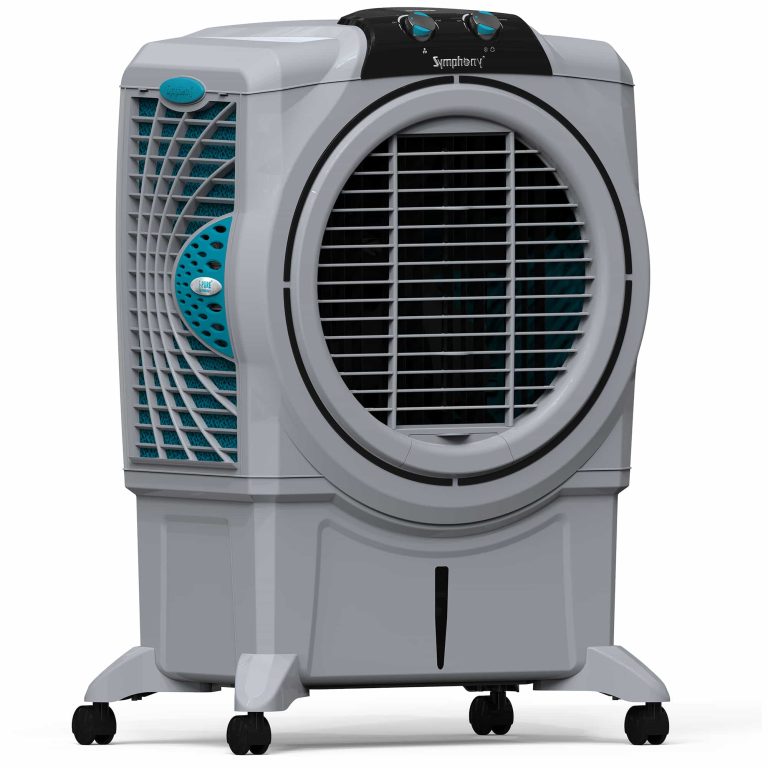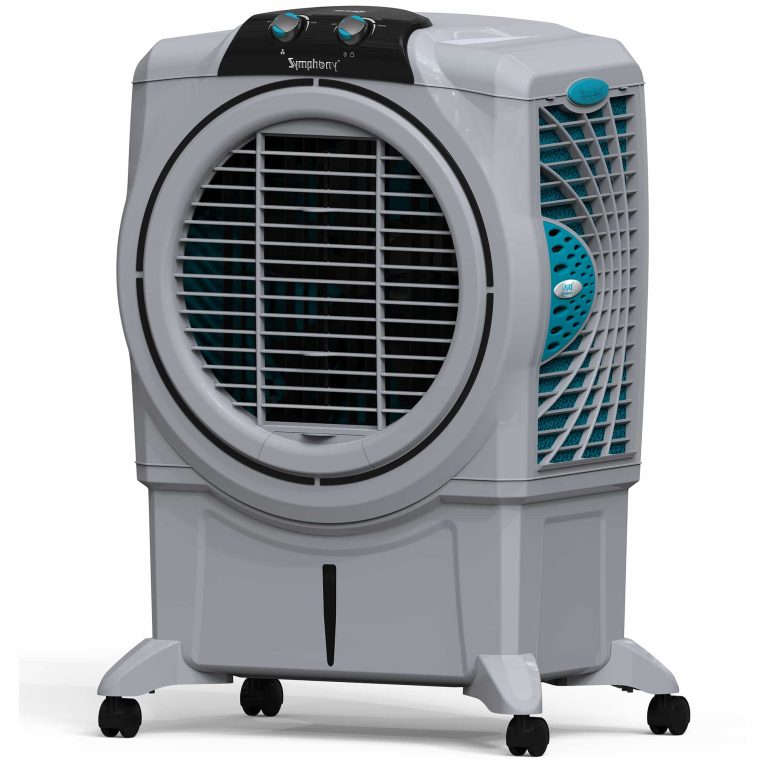 Description
The Symphony Sumo 75 XL cooler has an outstanding design, a massive 75-litre tank capacity for continuous chilling for many hours, and a strong front grill developed specifically for optimal air delivery. Easy water filling is a feature of the new desert cooler. Prepare to be enthusiastic about the performance.
Features
Suitable for rooms up to 37 m² (400 Sqft)
Energy-efficient cooling consumes only 185W, and is considerably cheaper to operate than air conditioning!
Clean air with i-pure technology and multistage, dust-free air filters
Superior cooling with 3-sided high-efficiency honeycomb cooling pads
Cool flow dispenser for enhanced cooling
Large 75L water-tank capacity
3-speed fan settings
Quiet operation at just 65dB
Robust weather-resistant design for long life
Easy-Fill system for hassle-free water filling
High-quality injection moulding for a sleek finish
Easily portable with multi-directional, lockable, and heavy-duty caster wheels
Automatic Louver Movement
Automatic vertical louvre movement provides a pleasant breeze and ambient cooling. To give you the impression that you are surrounded by cool air, the swing may move in almost any direction.
Innovative Cooling Pads
The greatest cooling effect is provided for many years by the honeycomb design in combination with re-engineered fibre structure. The whole structure is strengthened and made more durable by its special design.
Hassle-free Water Filling
There will be no more water spills while refilling the air cooler. It is a hassle-free process since the reservoir can be swiftly filled without leaving a mess.
Utilising i-Pure Technology to Protect Your Health
The multi-tier filtering process utilised by i-Pure technology serves as a barrier against pollutants, pathogens, dust, allergies, bad odours, etc. This ground-breaking design offers a consistent, clean, and fresh flow of cool air.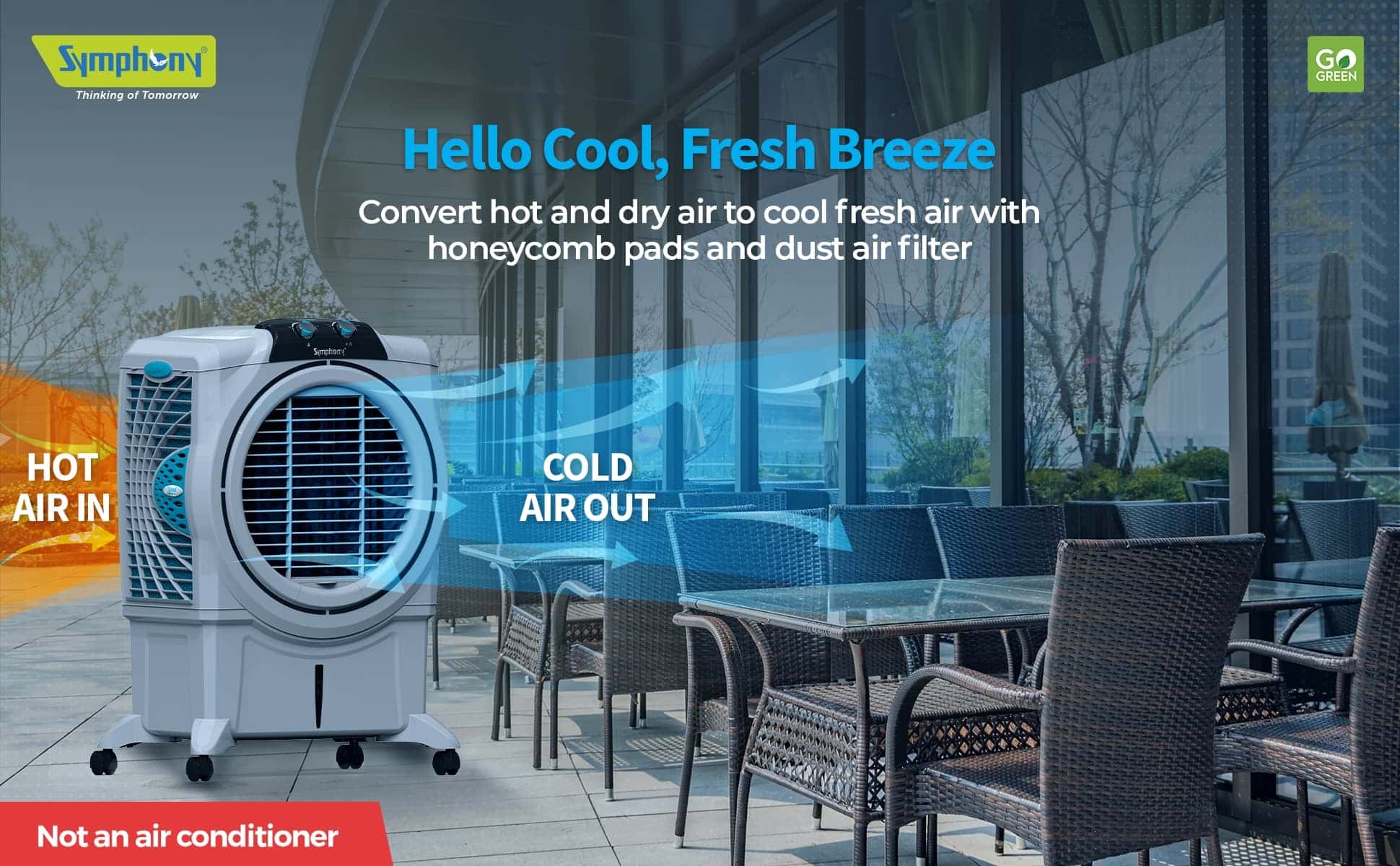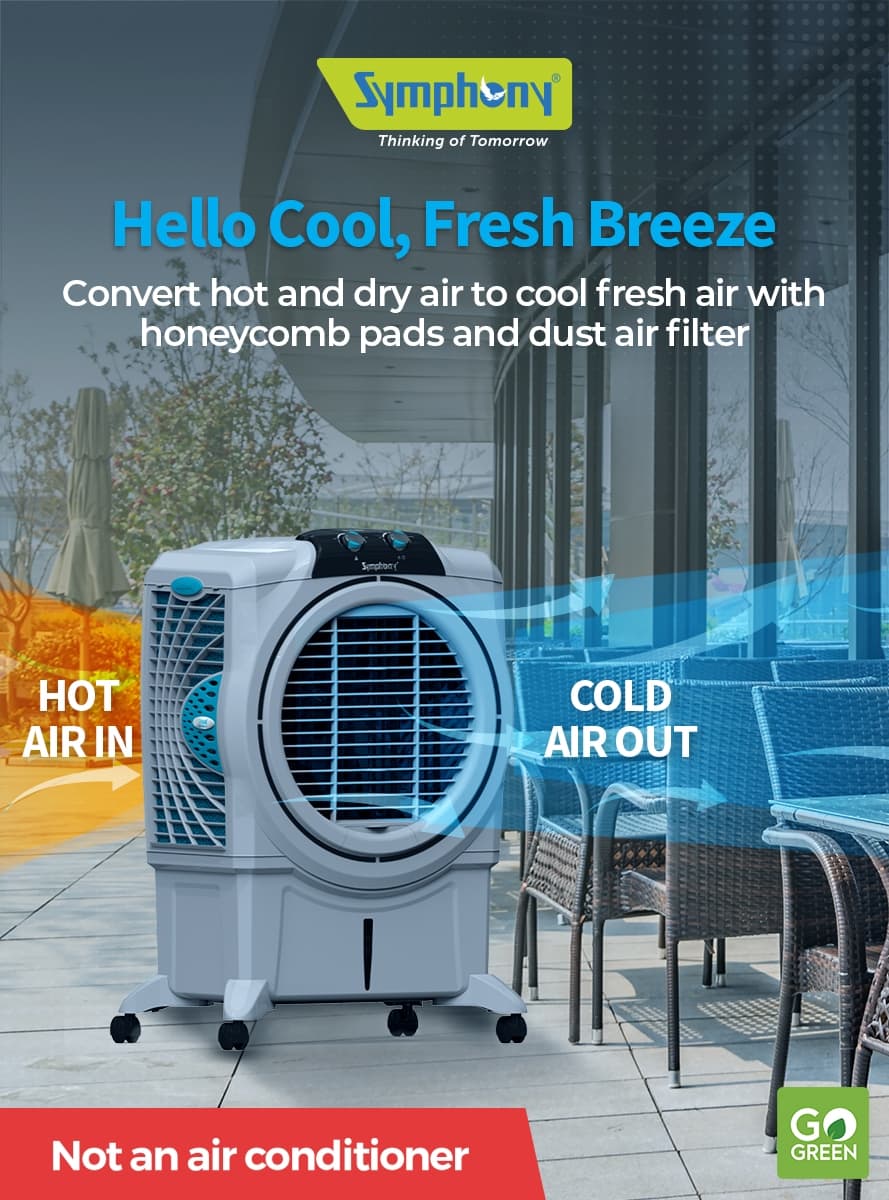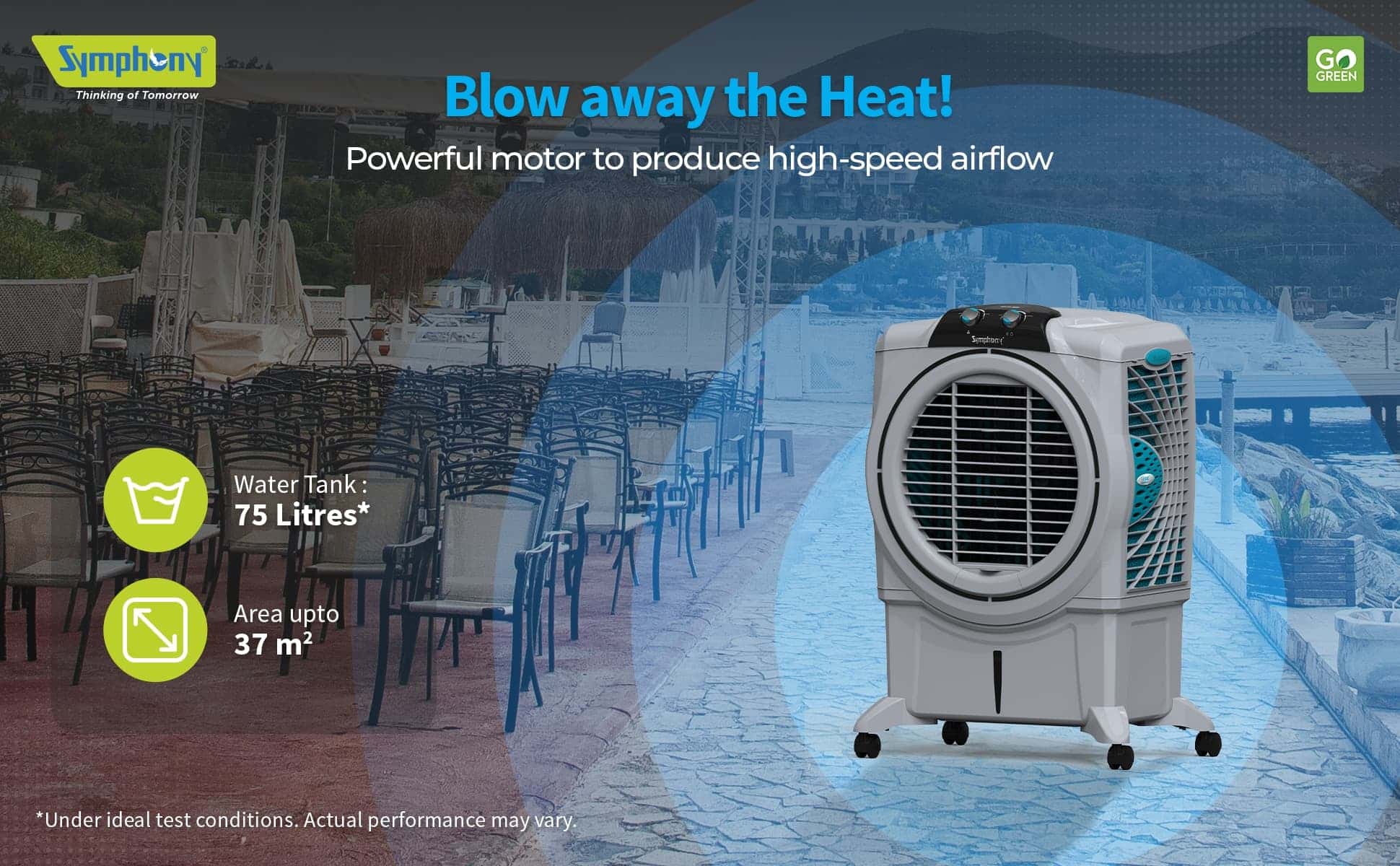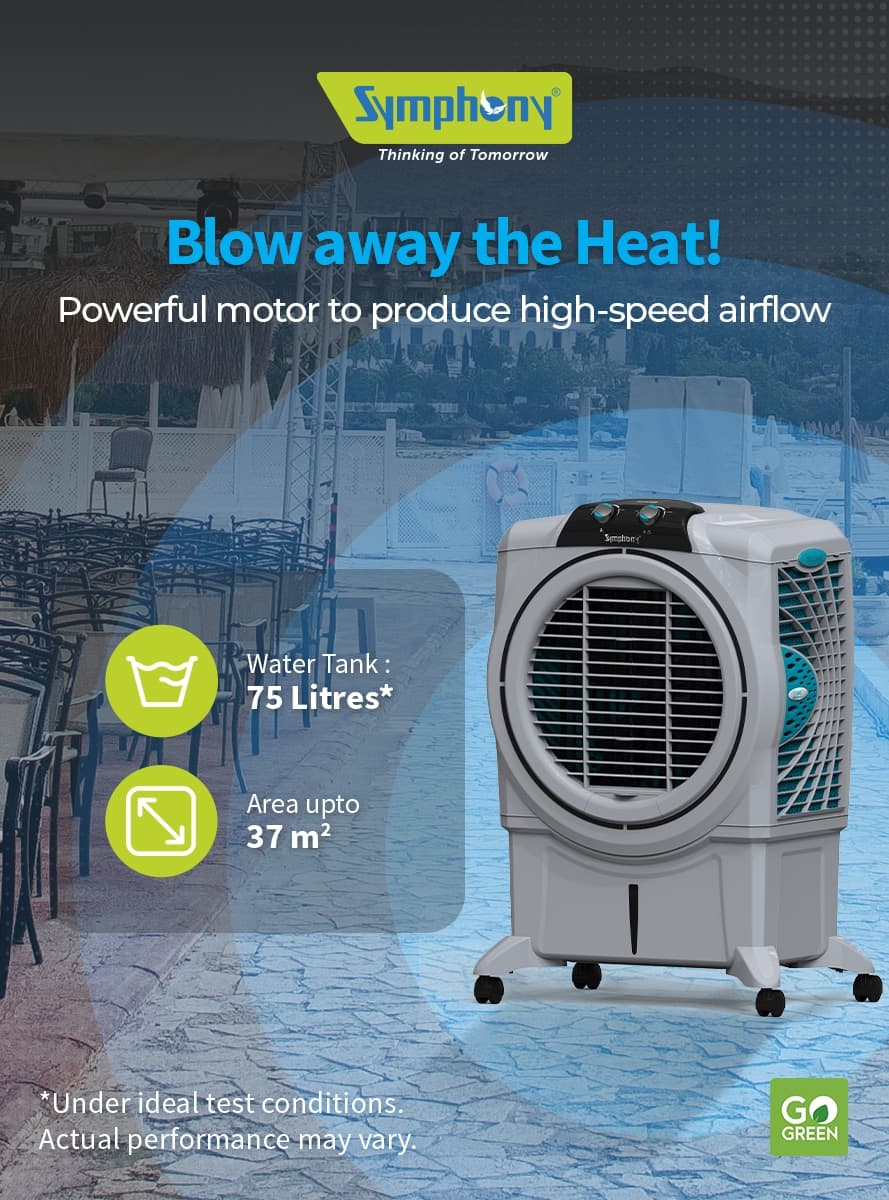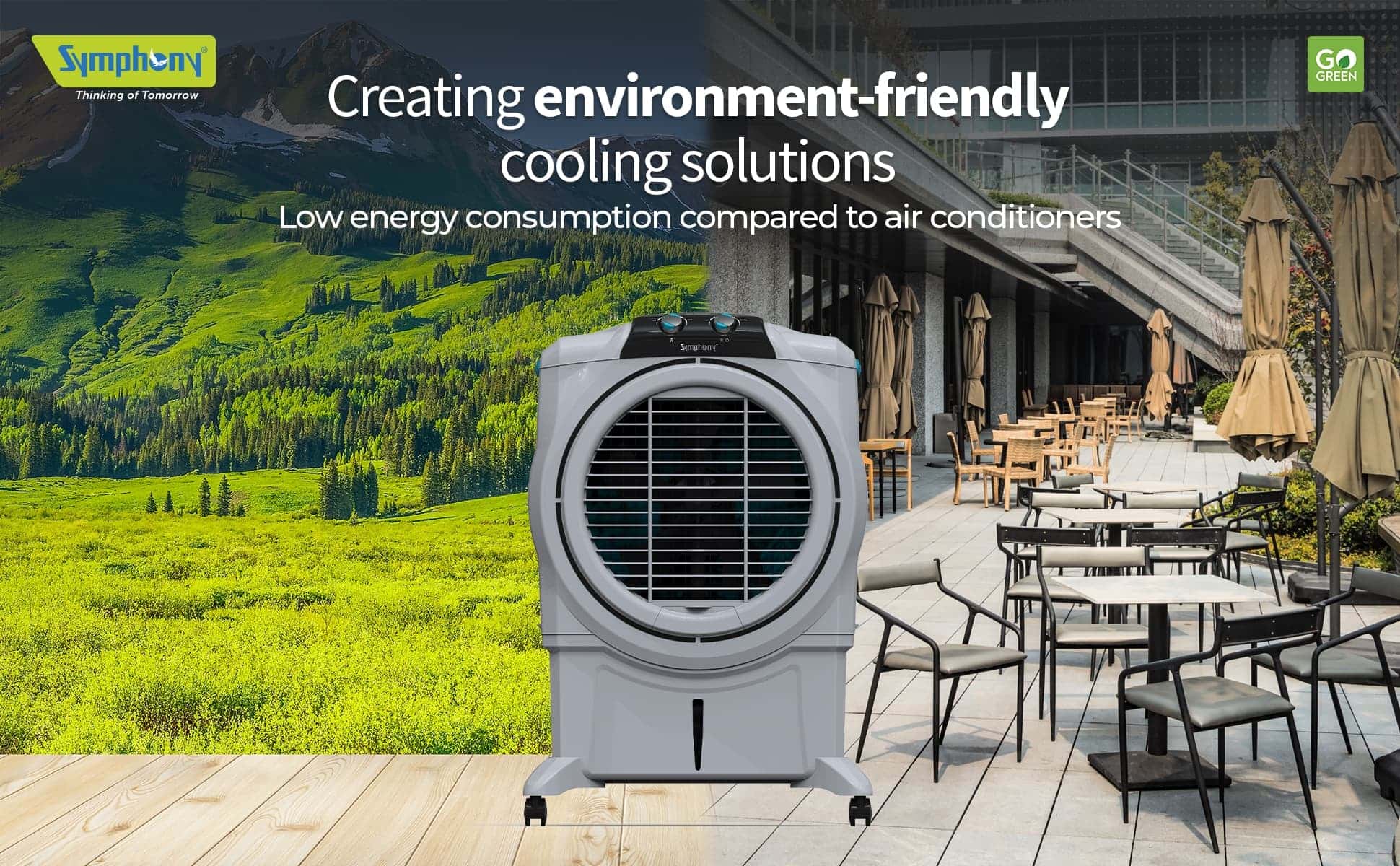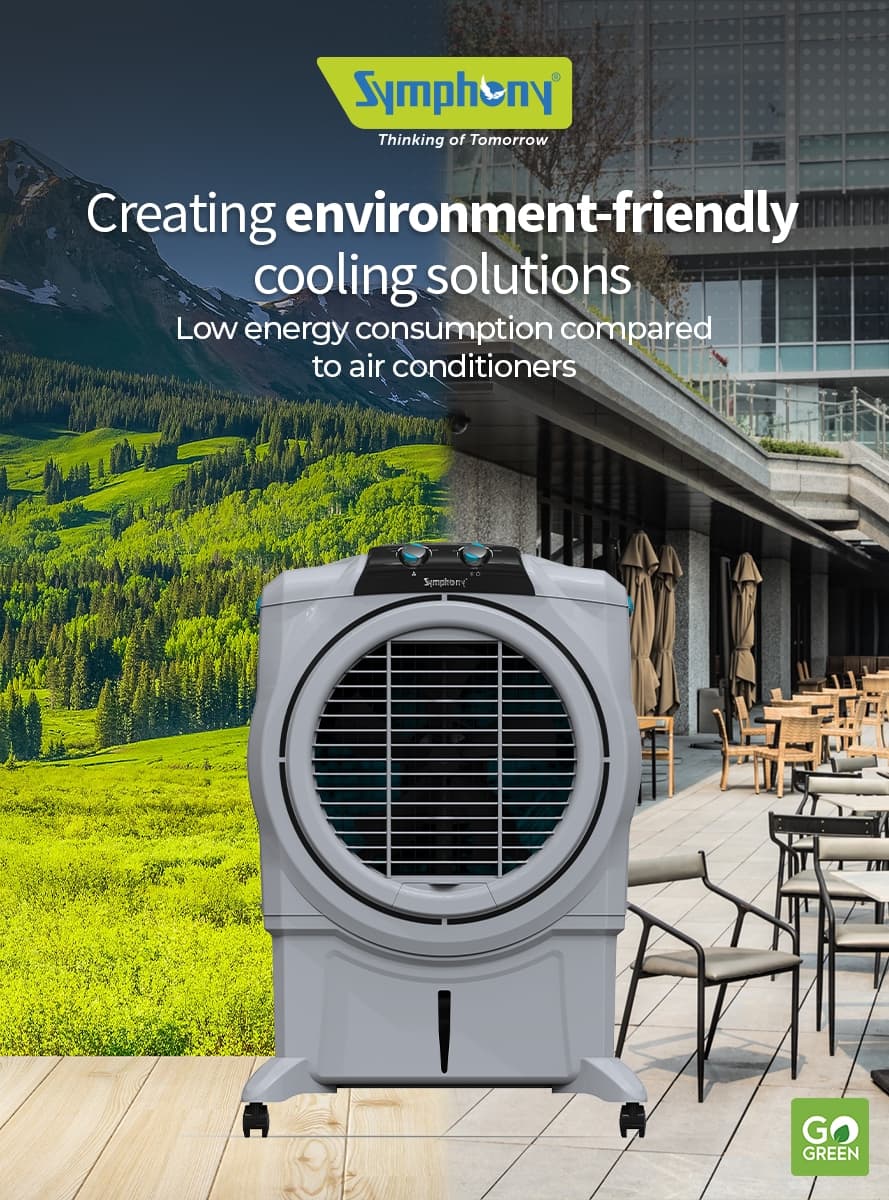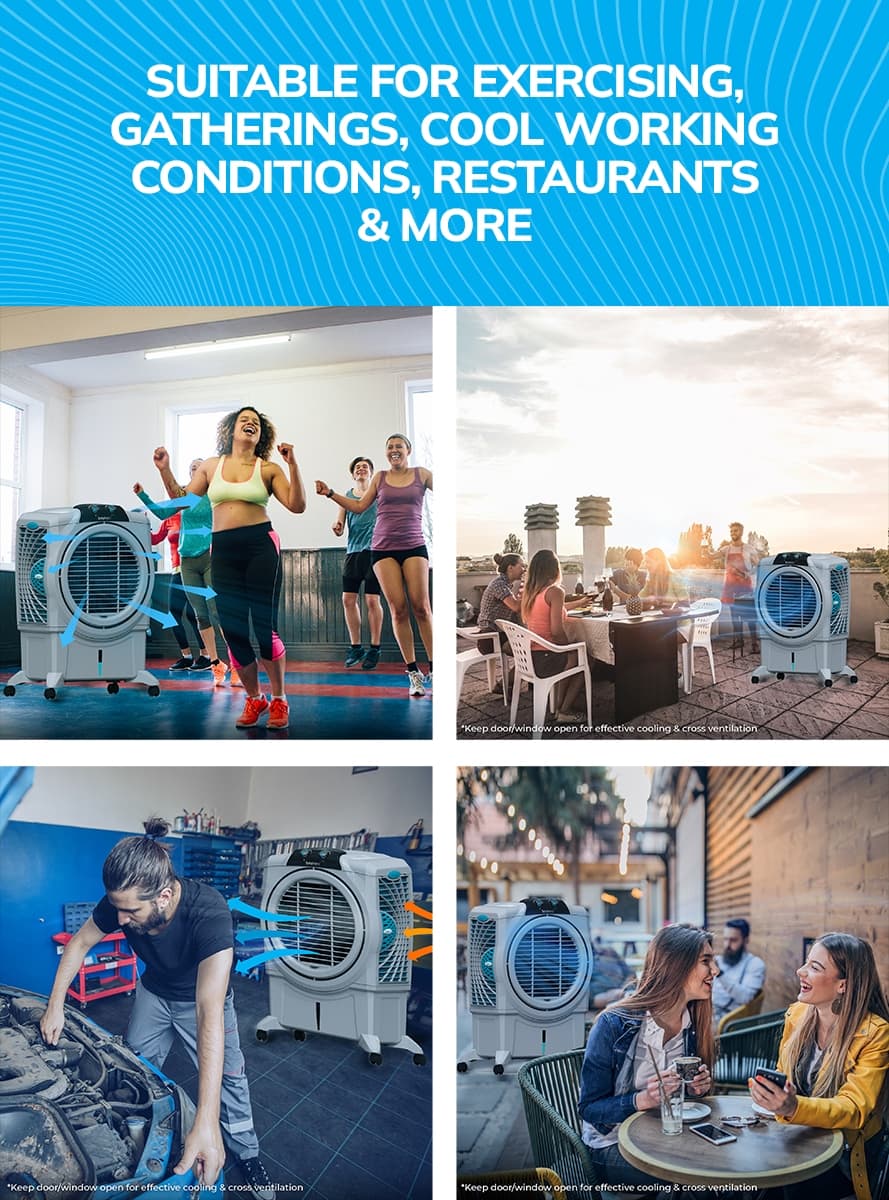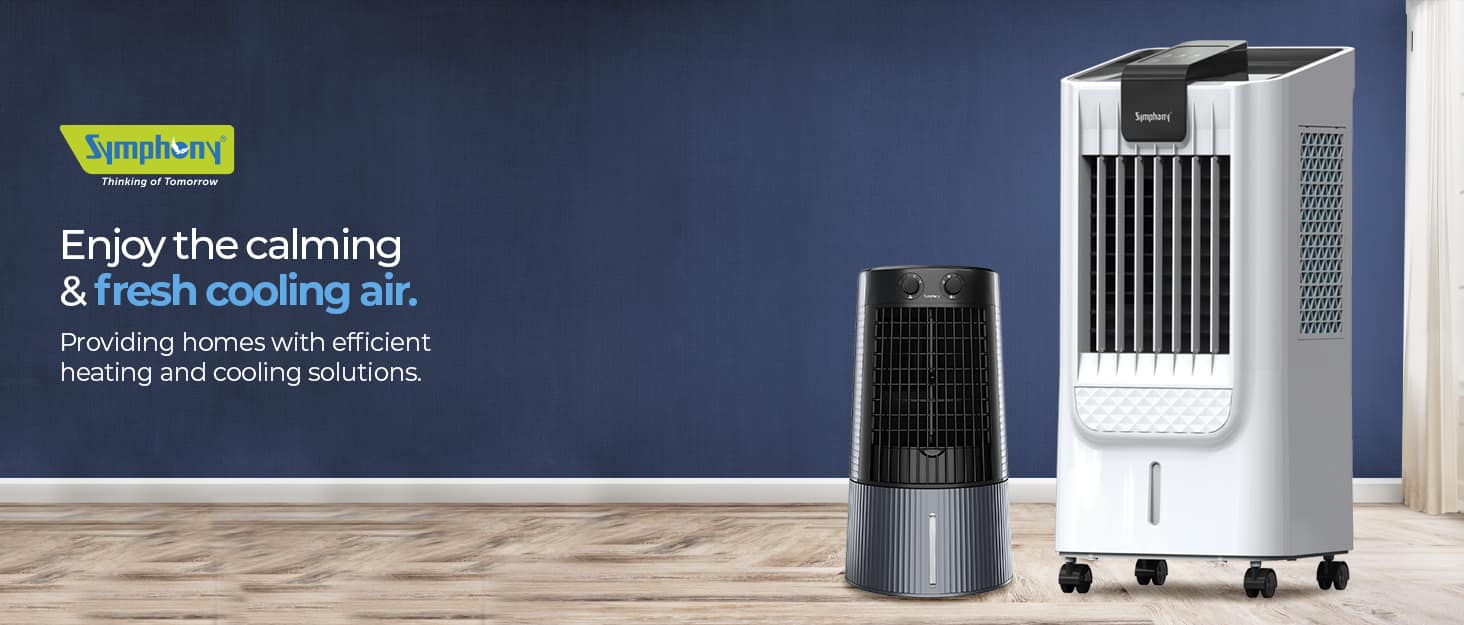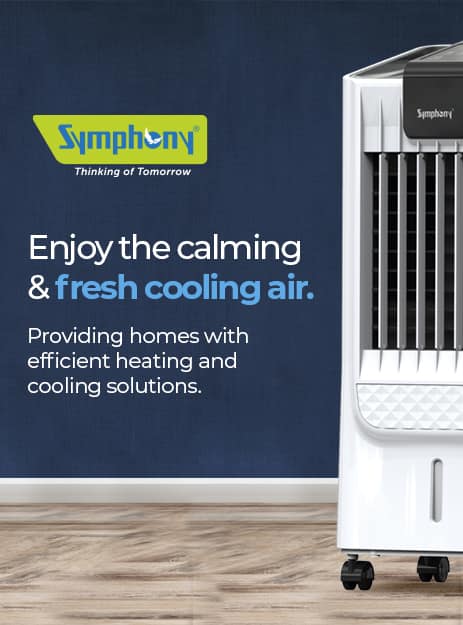 Product Specifications
Physical and Performance Attributes

Weight
16.7 KG
Dimensions (L x W x H)
731 × 476 × 1020 mm

Misc Product Attributes

| Parameters | Sumo 75XL |
| --- | --- |
| For rooms up to Sq mt | 37 |
| Engineering Plastic (blower/ fan) | Fan |
| Wattage (W) 230 V/ 50 Hz | 190 |
| Tank Capacity (up to brim – L) | 75 |
| i-pure Technology | Yes |
| Auto louver movement | Yes |
| Cool flow dispenser | Yes |
| Cooling media | Honeycomb |
| Product dimensions (L*B*H) (cm) | 71 x 48 x 107 cm |
| Product weight (kgs) | 13.4 |
| Climate | Hot and Dry |
| Castor Wheels | Yes |
| No. of Castor wheels | 4 |