Never miss a visitor with our range or smart wireless intercoms and doorbells. Thank your delivery driver, scope out unwanted visitors and greet guests from anywhere in the world, or just the sofa.
Out for the day / week / month? Not a problem, with a smart video doorbell or intercom you can save the call for later, or never depending on the visitor. It's like a voicemail for your door.
What can we find for you?
Try some keywords to narrow your search such as: LED, Alexa, sensor, hub, exterior,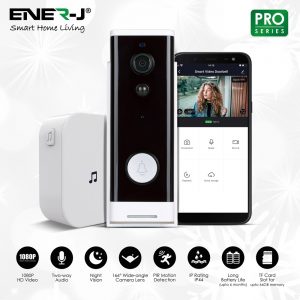 Allows you to see, hear and speak to visitors from your smartphone wherever you are
Notifies you when movement is detected or when visitors press the doorbell
Rechargeable battery pack
Monitors your home