Never miss a visitor with our range or smart wireless intercoms and doorbells. Thank your delivery driver, scope out unwanted visitors and greet guests from anywhere in the world, or just the sofa.
Out for the day / week / month? Not a problem, with a smart video doorbell or intercom you can save the call for later, or never depending on the visitor. It's like a voicemail for your door.
What can we find for you?
Try some keywords to narrow your search such as: LED, Alexa, sensor, hub, exterior,

Showing 1–12 of 25 results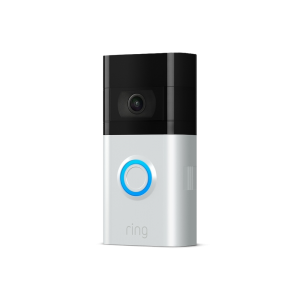 This is one of the most popular doorbells within the Ring collection, which has been upgraded with additional security features for your home, including improved motion detection and enhanced Wi-Fi connectivity. This doorbell allows you to be aware of who is at the door no matter where you are.