Advanced detection technology
Somfy Protect solutions detect the presence of an intruder even before the start of a break-in.
Back-up connection and batteries
In the event of a power failure or lost internet connection, your system continues to function, and your home remains completely secure.
Your data is secure
Data protection is a major concern. For this reason, video streaming and storage are protected and encrypted.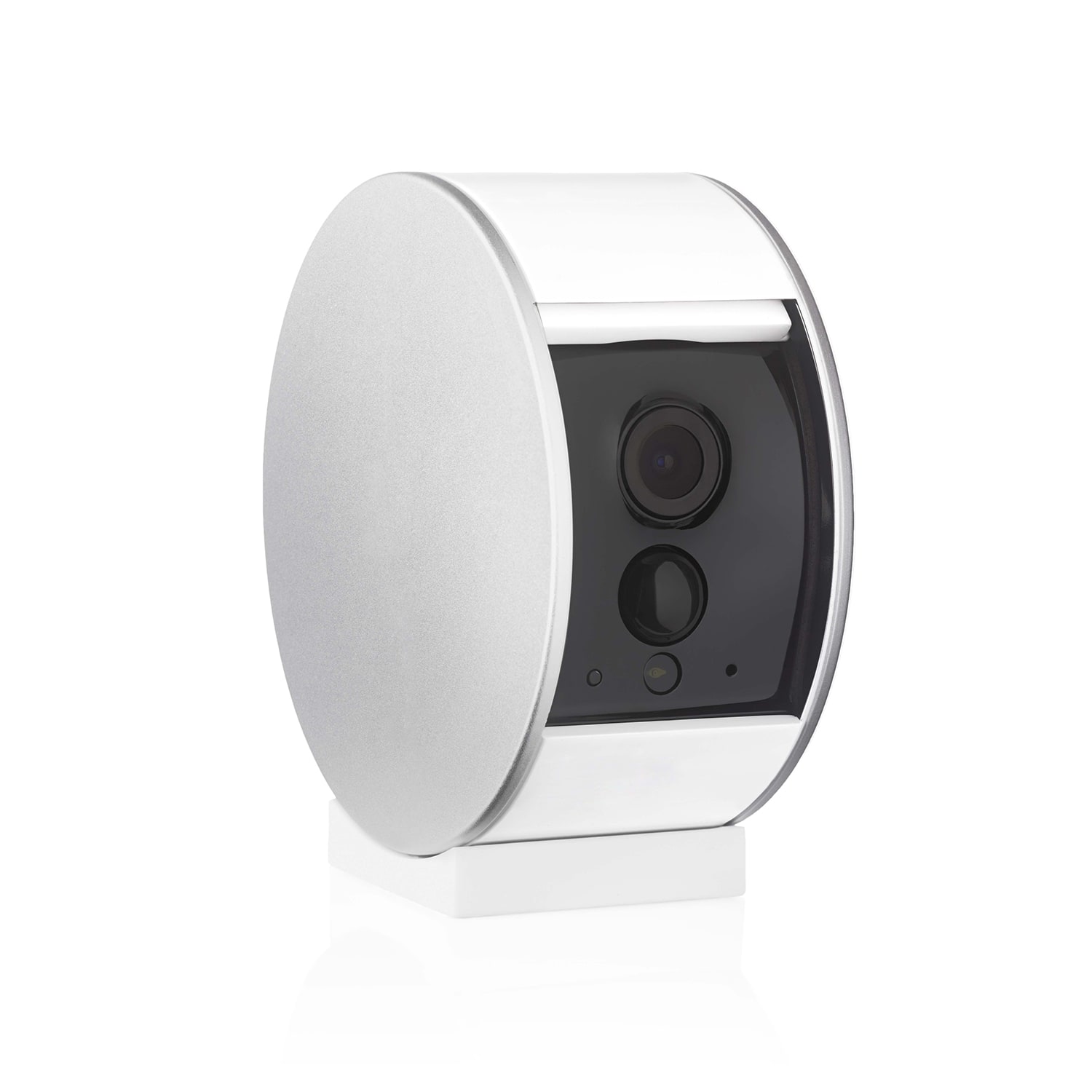 The indoor security camera that records everything due to the built in motion sensor and notifies you via a notification on your smartphone. Can be installed in under 10 minutes. As soon as the camera detects movement, the siren will go off and you'll immediately receive a push message on your smartphone. You can watch live, check the recorded images of 30 seconds and download those images for free. The Somfy Indoor Camera is compatible with Somfy TaHoma.
Read More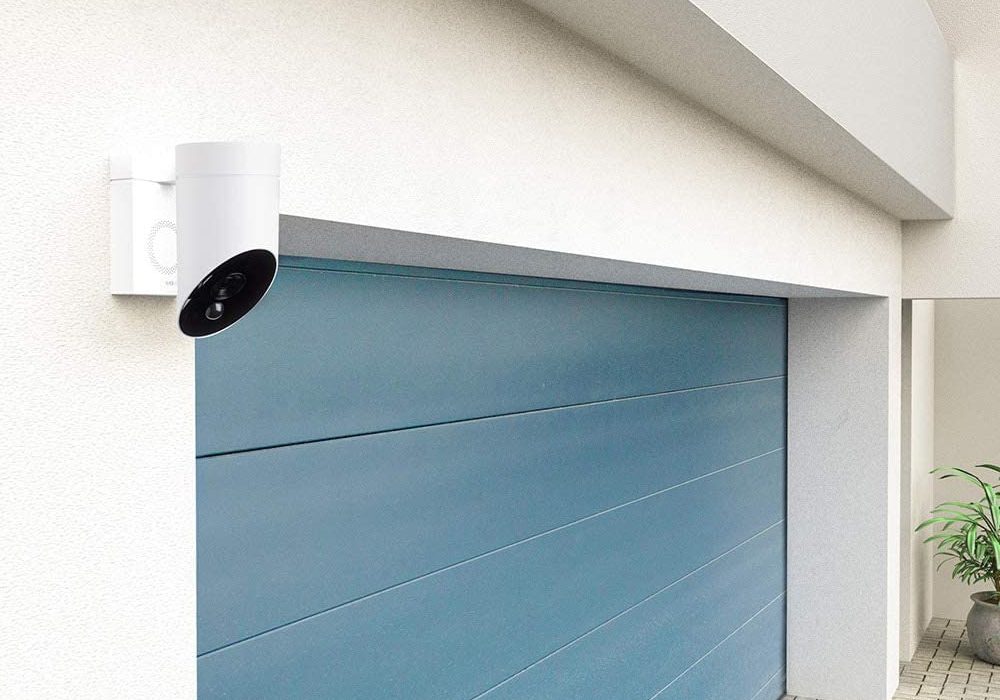 Secure your home and your family
How many security cameras do I need?
Think in terms of "traffic zones". You need to install surveillance cameras at strategic points. Inside, there is no need to install a connected camera at every door or window. Three cameras are usually enough to make a one-storey house secure if you place them in points of passage. Two cameras are usually sufficient for outdoor use. For example, at the gate and in your garden or at the garage. When you install your smart camera, don't forget to factor in blind spots, possible obstructions, glare from the sun, etc.
What about your privacy?
You may be reluctant to invite a surveillance camera into your home. As your privacy is precious and must remain so, Somfy's indoor cameras can be completely deactivated thanks to an integrated motorised shutter. The shutter opens when you leave the house and closes when you return with just one click on your smartphone, or automatically with the hands-free deactivation badge. You have nothing to worry about, your privacy is safe. Today, data protection is a major issue. This is why all data flows and video storage are protected and encrypted. What happens at home, stays at home!
Full HD video
All Somfy Cameras record in full 1080P HD and feature up to 8x digital zoom so nothing can escape your view. As soon as a camera detects movement, a video is recorded immediately and safely stored in the cloud. You can download it to your smartphone
Powerful siren
If movement is detected outside your home, a 90 dB siren will automatically sound. The siren can also be operated manually if you so wish. Somfy One and Somfy Home Alarm systems feature compatible sirens for indoor use.
Active privacy shutter
As soon as you switch off the indoor cameras, the shutter automatically slides in front of the camera lens, so your privacy is guaranteed. This can also be included in a scenario so you don't have to turn them off manually.
Detection and pets
You can configure the indoor cameras so that the motion detection will not react if your pet happens to wander past the lens. Wide detection field (130º). No need to worry about false alarms thanks to the advanced built-in motion detector.
Plug-and-play installation
Choose the spot where you want to put your smart camera and plug it into the power source. Then install the Cameras using an app: just a few clicks and your house is secured.
Video clips
As soon as the Somfy Smart Cameras detect movement, you'll immediately receive a notification, email and SMS. In addition, the camera will immediately record 30 seconds of video, which will be available for 7 days and downloadable for free.
Dropbox & Google drive
All recorded images from the Somfy Smart Cameras can be downloaded for free to your Smartphone or automatically uploaded to your own Dropbox, Google Drive or OneDrive.
| | | | | |
| --- | --- | --- | --- | --- |
| | Somfy Outdoor Camera | Somfy Indoor Camera | Somfy One | Somfy One + |
| Usage | Outdoor | Indoor | Indoor | Indoor |
| Video Quality / view Angle | Full HD 1080p / 130º | Full HD 1080p / 130º | Full HD 1080p / 130º | Full HD 1080p / 130º |
| Motion detection | 8m | 6m | 5m | 5m |
| Real-time alert | Email and SMS | Email and SMS | Email and SMS | Email and SMS |
| Speaker and Microphone | ✔ | ✔ | ✔ | ✔ |
| Back-up Battery | ✘ | ✘ | ✘ | ✘ |
| Integrated siren | ✔ | ✘ | ✔ | ✔ |
| Alarm function | ✘ | ✘ | ✘ | ✔ |
| Intrusion detection | ✔ | ✔ | ✔ | ✔ |
| Compatibility | TaHoma, Amazon Alexa, Google Assistant | TaHoma, Amazon Alexa, Google Assistant | TaHoma, Amazon Alexa, Google Assistant | TaHoma, Amazon Alexa, Google Assistant |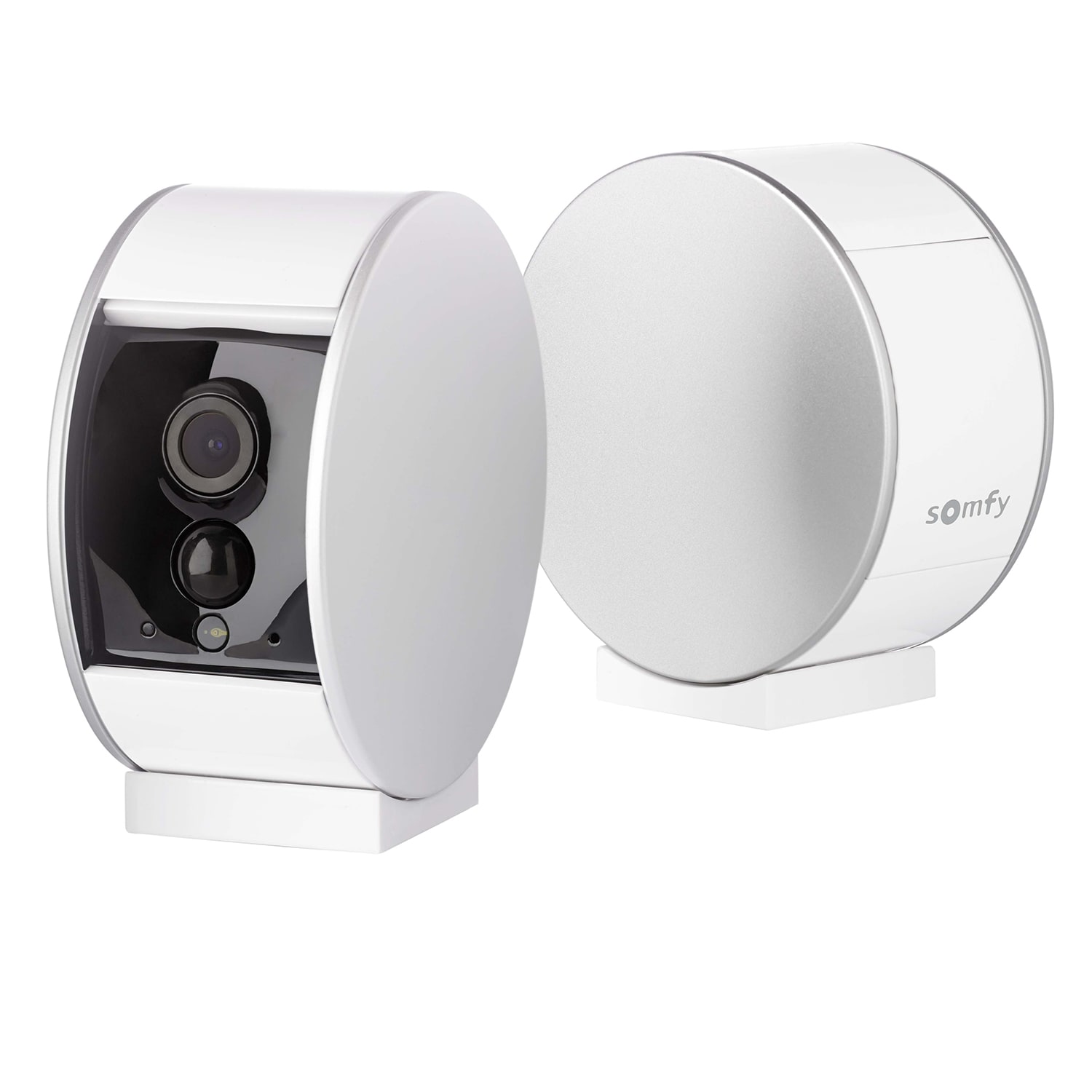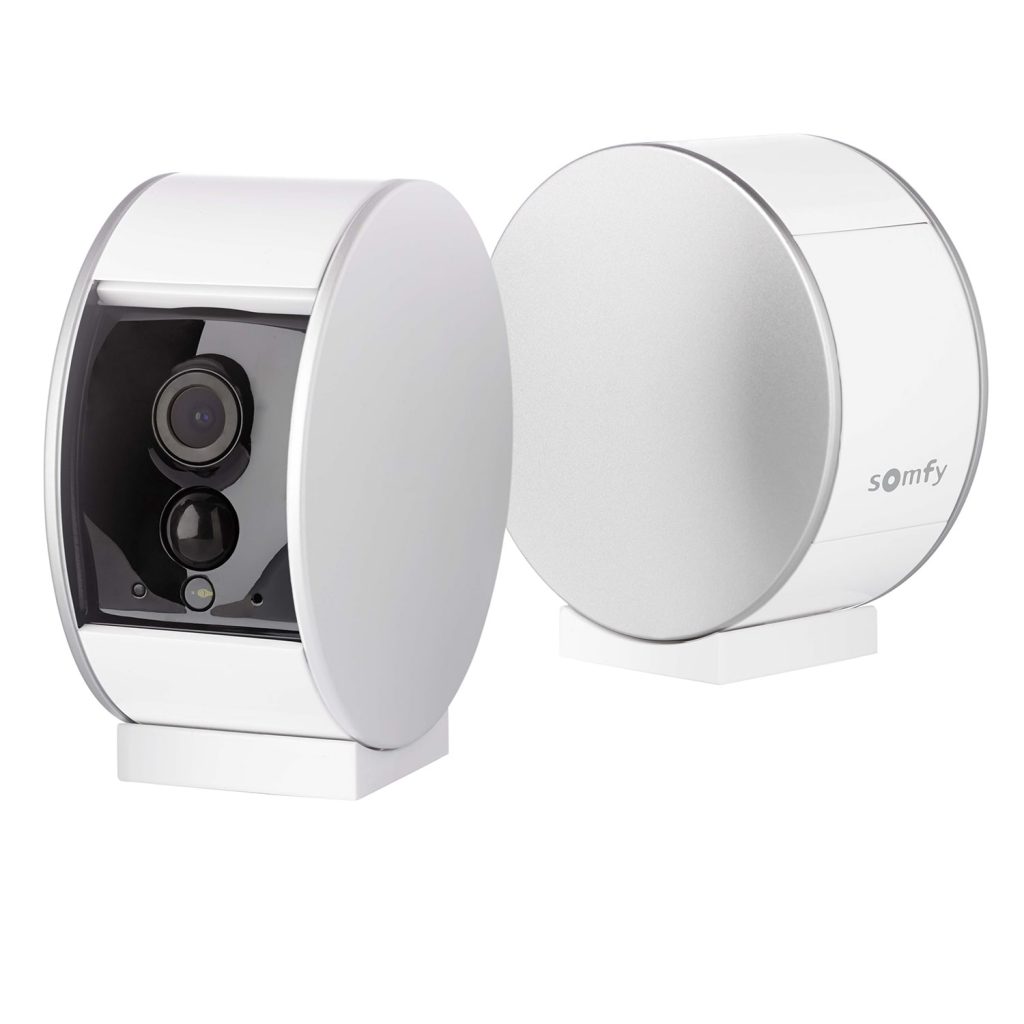 Somfy Indoor Camera
At long last you'll have an extra eye in the house that keeps a close watch over things and informs you if there's anything wrong.
With the Somfy Security Camera, nothing will escape you. Because this plug & play security camera records everything and sends you a push message if there's anything suspicious going on. And the great thing is that you can install the camera in under 10 minutes, and you can set it to communicate with your smartphone via the app.
Somfy Outdoor Camera
Scare off burglars with smart motion detection and a siren. The Somfy outdoor camera does more than just keep an eye on things. As soon as anyone comes near your home, you will immediately receive a warning on your smartphone. You can even use your smartphone to talk to the intruder. If that's not enough, you can activate a loud siren via the app as a deterrent. And if it detects any movement, the camera will start recording immediately.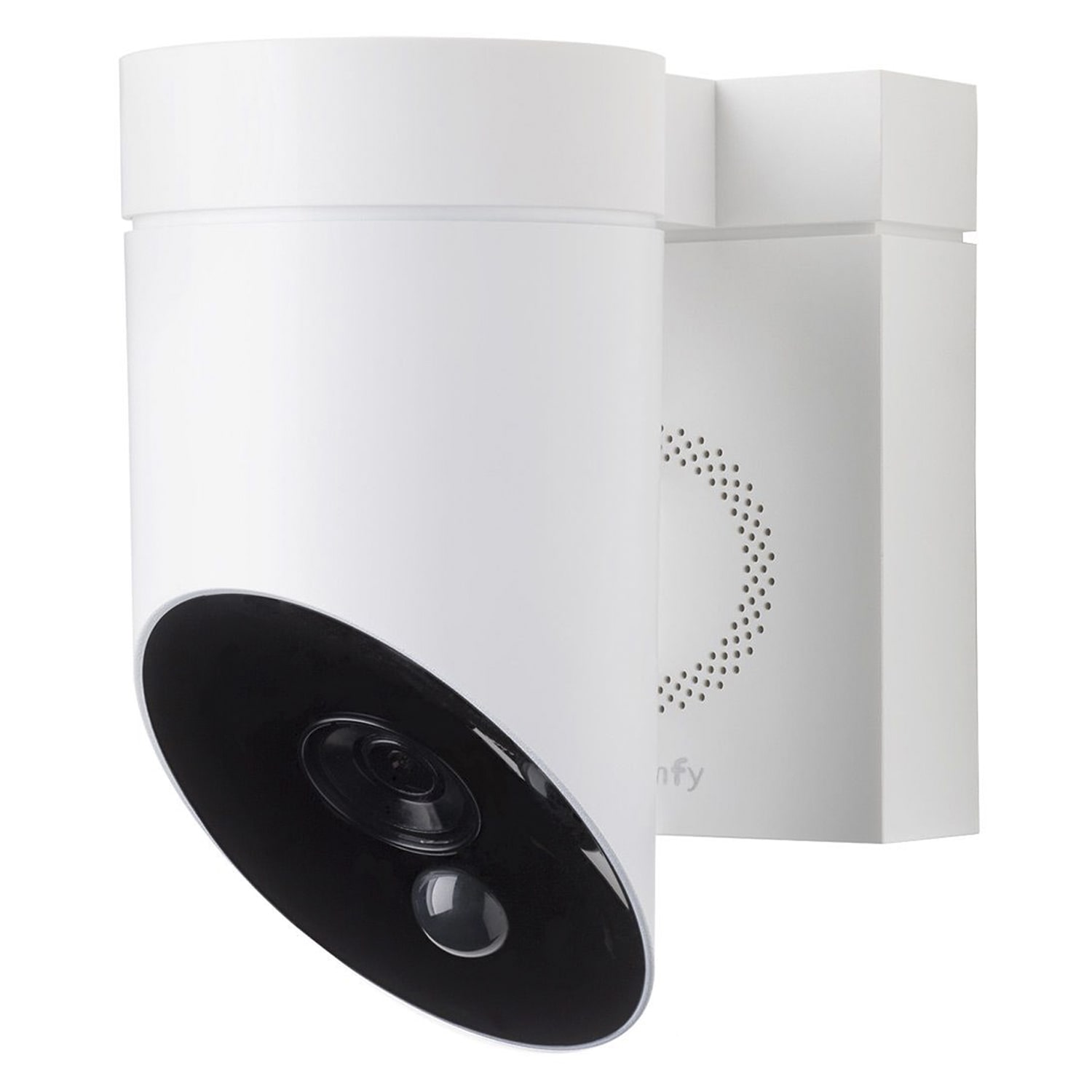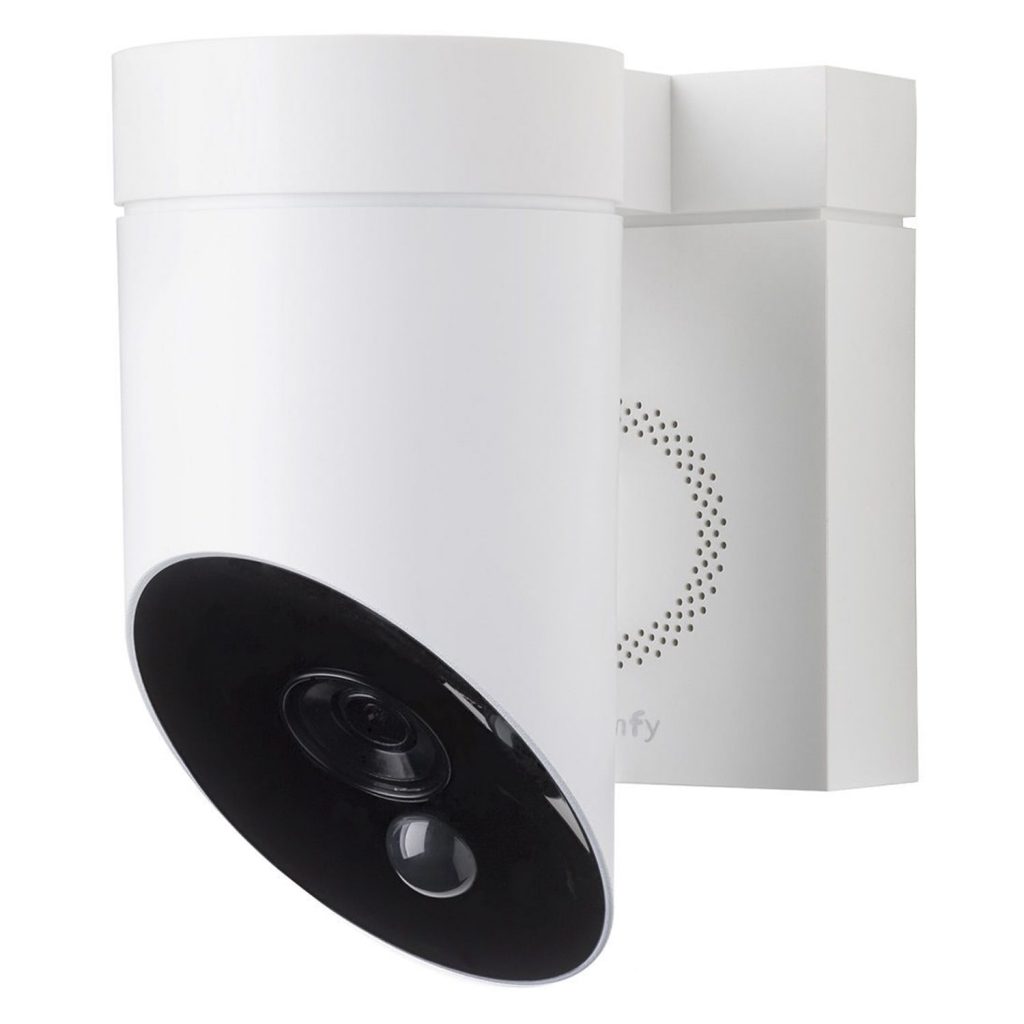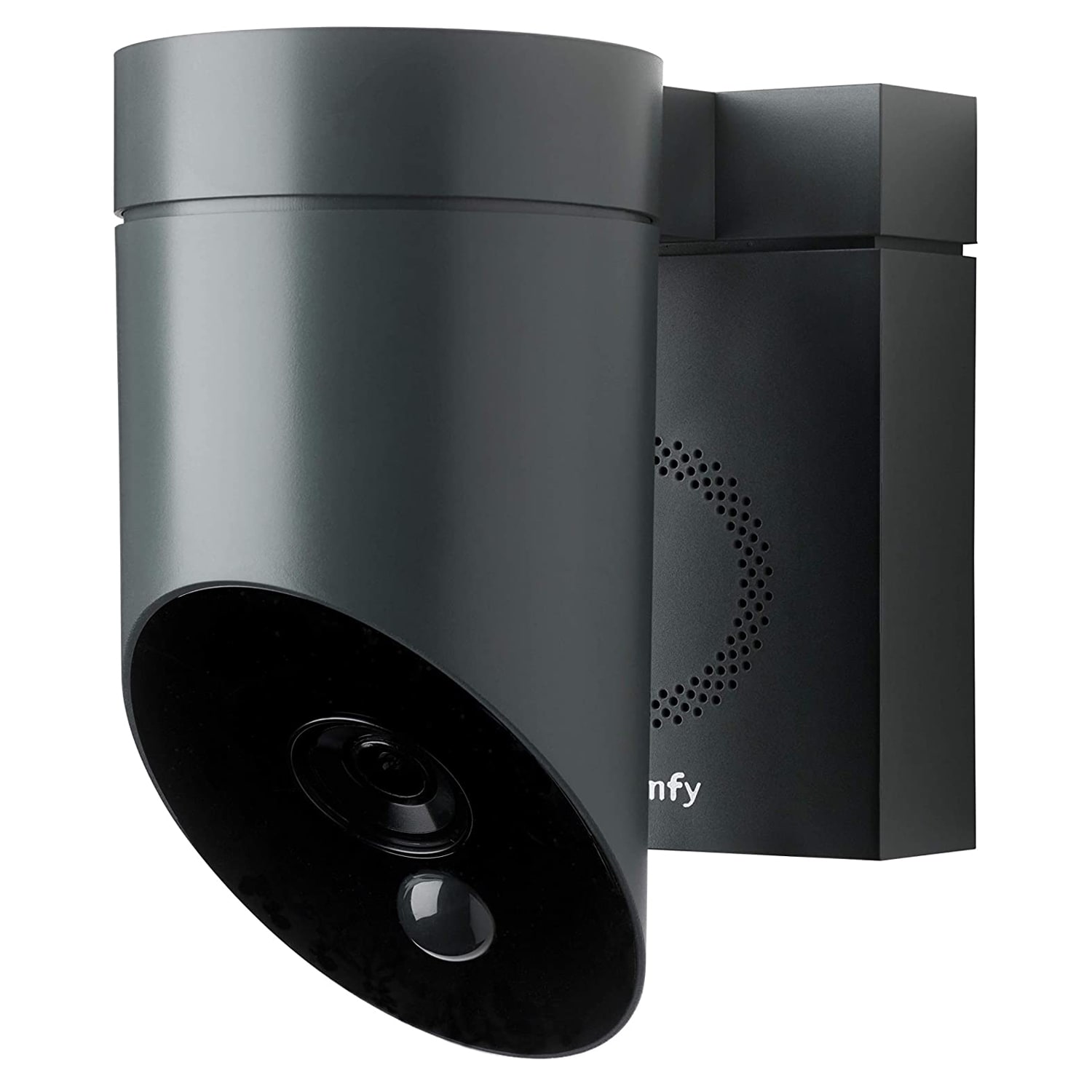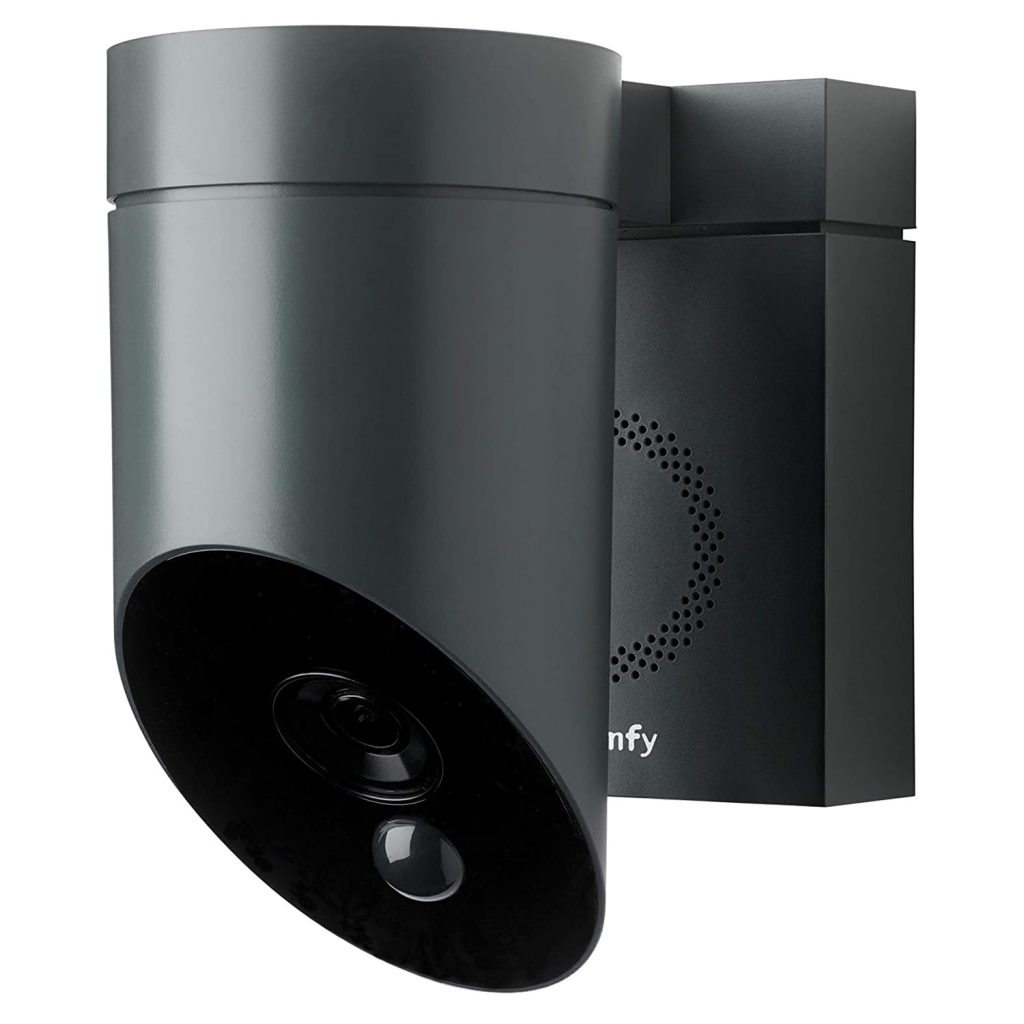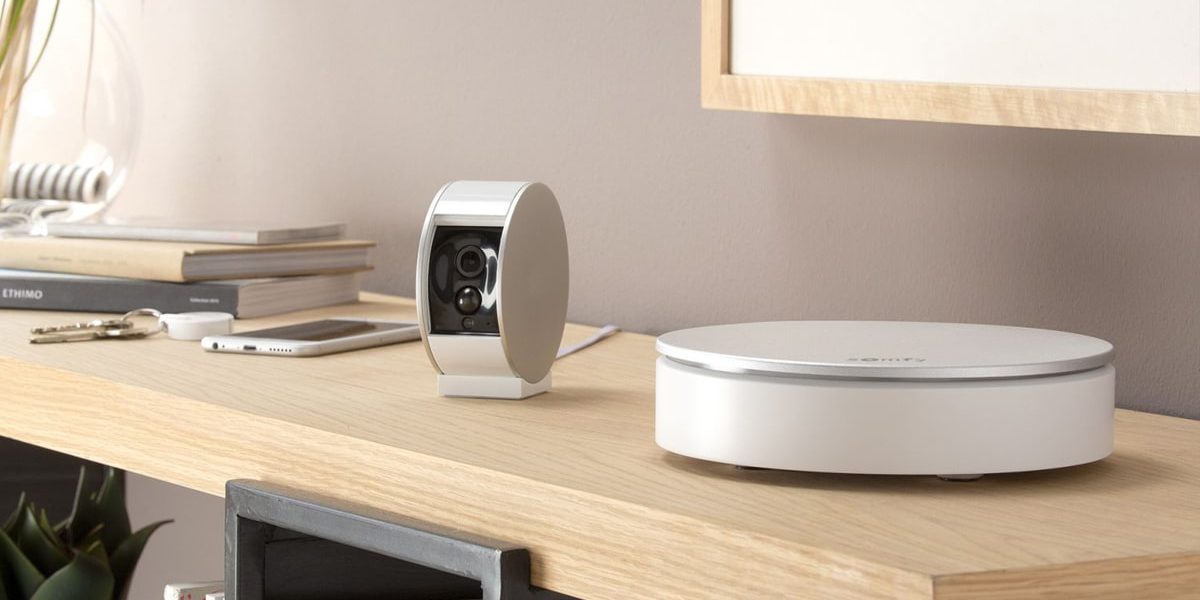 Add cameras to your alarm system
The Somfy Protect range can be enhanced with various cameras. The Somfy Indoor camera protects your home and your privacy. The Somfy Outdoor camera provides surveillance around your home with motion detector and built-in siren.