Wireless alarm system with full HD camera, siren, motion detection and privacy protection.
The smart security camera with built-in siren. Install it in a strategic spot, activate it using the Somfy Protect app, and you're good to go! If the camera detects movement, the alarm goes off, you get a push message on your smartphone, and you can see what's going on live.

Our technical team is on hand to solve any problems or help you find the ideal solution.
Description
With the Somfy One, you have a smart security camera which does so much more than a standard camera. The Somfy One also has motion detection which immediately records a possible intrusion, and a loud siren which keeps intruders at bay.
This gives you home security & peace of mind. The Somfy One operates completely standalone and its unique design blends into your interior. Simply install in a strategically smart spot, activate it using the Somfy Protect app, and you're good to go!
As soon as the camera detects movement, the siren will go off and you'll immediately receive a push message on your smartphone. You can watch live, check the recorded images of 30 seconds and download those images for free.
The siren (90dB) immediately chases intruders away , and you can also If you want, immediately notify the police from the app. What if you're not reachable and there's something suspicious going on ? No problem, you can add several people to the app who will then receive a push message . They can immediately take measures. Incidentally, you can also turn off the siren via the app.
If you have pets, you can configure the Somfy One so that the camera does not react if your pet happens to wander past the lens.
The Somfy One also protects your privacy, because as soon as you enter the room the camera shutter closes. So in privacy mode no one can watch what's going on. You can also expand the Somfy One with other Somfy Protect accessories, such as a window or door sensor.
Hardware Features
Full HD video camera; pin-sharp images that ensure nothing escapes you
90 DB siren: fully integrated and loud enough to scare off intruders
Motion detector: the camera starts recording as soon as it detects movement
Active privacy shutter: your private life is automatically shielded
Plug and play: the system is active and you'll be done within 10 minutes!
Compatible: so you can expand it with various nifty Somfy Protect accessories
Compatible with services such as IFTTT, Google & Amazon Alexa
30 seconds image recording upon motion detection
Download the video clips for free or upload to Dropbox, Google Drive or OneDrive
Please install via the Somfy Protect App
Whats in the box?
1x Somfy One
1x Micro USB Cable (3m)
1x USB adapter with regional attachment
1x Reset tool
Technology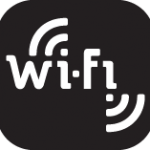 Specifications
Full HD video sensor 1080p / 30 fps
Wide angle 130 (diagonal)
Night vision (6m) with mechanical infrared filter
Digital zoom x8
SomfyVision motion detection (5 m)
Wi-Fi 802.11 b/g/n (2.4 GHz) Open/WEP/WPA2-Personal/WPA-WPA2 mixed mode – 500 Kbps upload recommended
Bluetooth 4.0
Radio: Somfy Protect 868MHz
LPWA 868 MHzz
Audio: Built-in speaker and microphone
Siren: 90+ dB
Secure connection (SSL/TLS with RSA) and coded cloud storage (AES-256)
Compatibility
How to add Somfy Protect Devices to the TaHoma system
Somfy TaHoma – home automation options
Somfy Apps – smartphone app control options
Somfy Compatibility – voice control options
Installation
Product Specifications
Physical and Performance Attributes

Dimensions

Somfy One: 110 x 90 mm

Weight: 260 g

Operating Temperature
0 to 45° C

Electronics Attributes

Power Supply
USB adaptor (5 V/2 A)