Guard your home with Aqara hubs, cameras, motion and other environmental sensors when you're away. The system sends a notification to your phone when an unexpected activity/situation is detected.
Let Aqara set the perfect ambience for you to relax. Just ask your favourite voice assistant to adjust the room temperature and lighting conditions so you can enjoy movie night in comfort.
When you are ready for bed, just single press the Wireless Mini Switch to turn off all home appliances and roll down the shades for a peaceful night's sleep.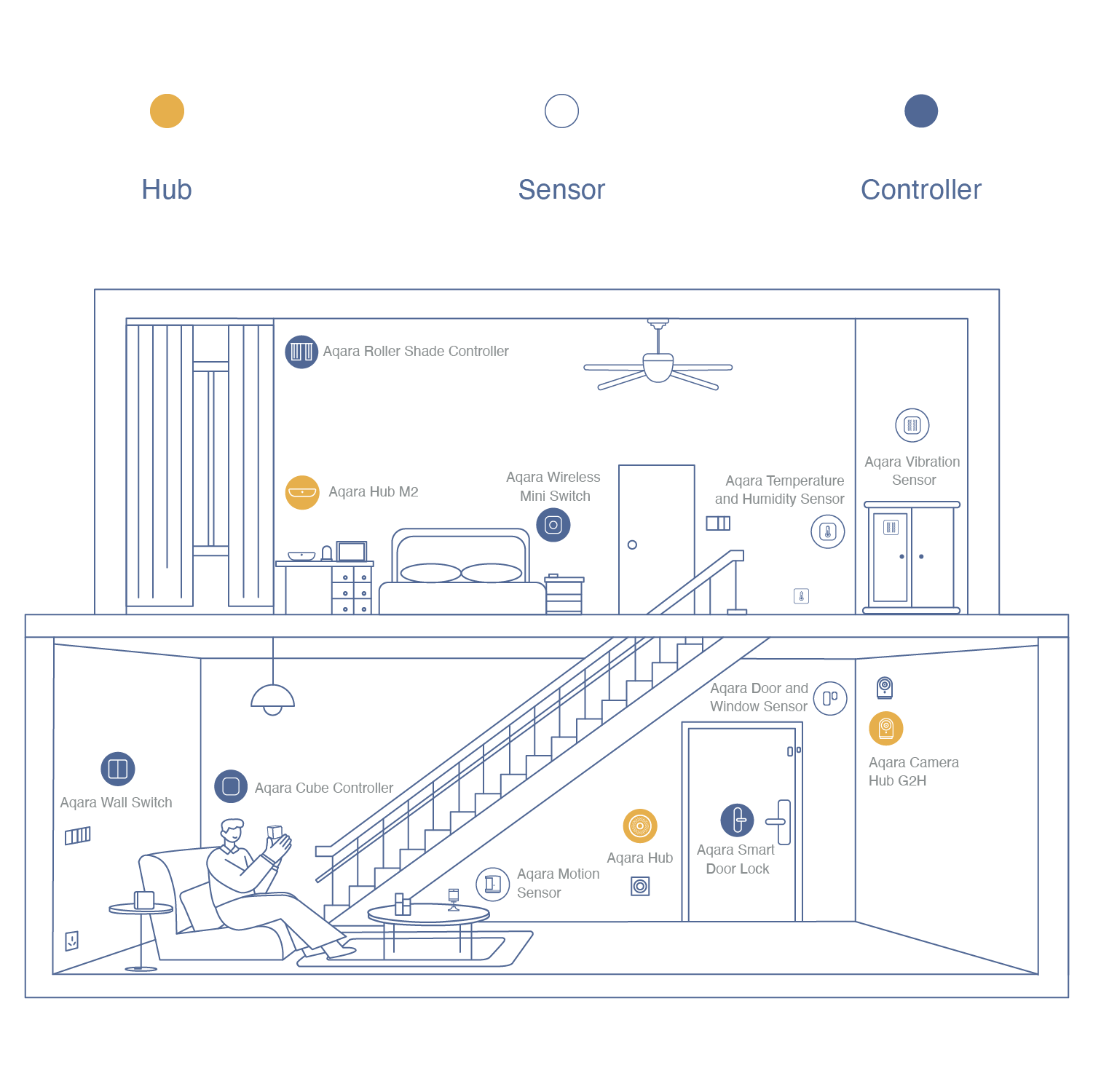 Remote Monitoring
When you are at work, your home is at your command.
You can check the status of doors, windows and home appliances. View the live video on your phone and check the entrance records captured by the Aqara Door Lock. Aqara will push notifications to your phone if abnormal activities are detected.
Safety & Security Monitoring
Alert mode enabled.
If abnormal movement is detected via the door or motion sensor, or if valuables are moved, the Aqara G3 Camera Hub will sound an alarm and send a 12 second video to your phone. You can also monitor your children's safety via your phone at any time. Moreover, you can arm and disarm the alarm system automatically, in case no motion is detected for some time, or manually, by press of a button before going out.
Ensure the Well-Being of Your Family
Nursery.
Automatically turn on the humidifier or fan to maintain the ideal climate for your baby. With an Aqara Temperature and Humidity Sensor and the Aqara G2H Pro Camera Hub, you can check room temperature and monitor your baby's room in real time, providing a safe and comfortable environment for your child.
Voice & App Control
Allows you to set custom scenes to control multiple accessories at once, all with a single command.
Ask your favourite voice assistant to help make your home cater to your unique daily routine. You can control Aqara connected lights and appliances from anywhere away from home by using the Aqara Home app or Apple Home app.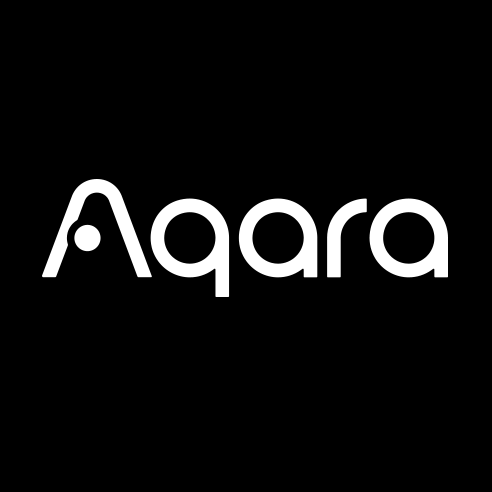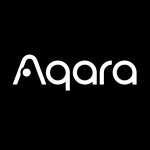 Aqara Home App
Aqara Home is an app for smart home automation and control. With the app, you can:
Control Aqara accessories anywhere and anytime where there is Internet access;
Create homes and rooms and assign accessories to the rooms;
Control your Aqara accessories and check the status of connected appliances. For example:
*adjust the brightness of lights and check the power consumption of home appliances;
*monitor the temperature, humidity and air pressure;
*detect water leak, and human movement;
create Automations to automate your home. For example:
*set a timer to turn on or off an appliance connected to a smart plug;
*use a Door and Window Sensor to trigger lights: turn on lights automatically when the door opens;
Create Scenes to control multiple accessories. For example, add a Scene to turn on multiple lights and fans;
Ask Siri to control HomeKit supported Aqara accessories and user defined Scenes;
Aqara Home app supports following Aqara accessories: Aqara Hub, Smart Plug, Wireless Remote Switch, LED Light Bulb, Door and Window Sensor, Motion Sensor, Temperature and Humidity Sensor, Vibration Sensor, and Water Leak Sensor.